Korean actor Park Bo Gum gave his Pinoy fans an unforgettable night during his Good Day fan meet, held at the Mall of Asia Arena, Saturday night, June 22.
Bo Gum is best known for his K-drama series Encounter with Song Hye Kyo in 2018 and Love in The Moonlight with Kim Yoo-jung in 2016.
He made the most out of his first fan meeting in Manila by turning the second part of the event into a full-blown concert, filled with three sets of song and dance numbers.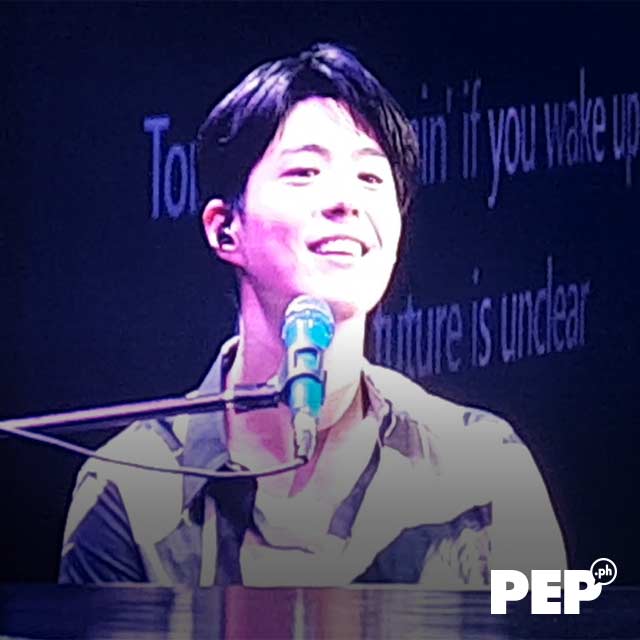 Two of his surprise performances were OPM songs, which he did pretty well.
To demonstrate that he learned Tagalog, he sang the chorus of Daniel Padilla's "Nasa 'Yo na Ang Lahat."
He also sang and played on the piano Gary Valenciano's "I Will Be Here," which he said has "beautiful lyrics."
The Arena was filled with cheers and fans singing along these lines, "Tomorrow morning if you wake up and the future is unclear, I will be here..."
CLOSER TO THE AUDIENCE
Bo Gum made it a point to interact with as many fans as he can.
During the second half of the fan meet, he unexpectedly went to the lower box area of the Arena, giving the audience a chance to see him up close.
He walked around the pathway on the second floor before returning to the stage.
Coupled with his beguiling smile and boy-next-door charm, his unassuming personality goes to show how he earned the title Nation's Boyfriend in Korea (and perhaps even in the Philippines, too).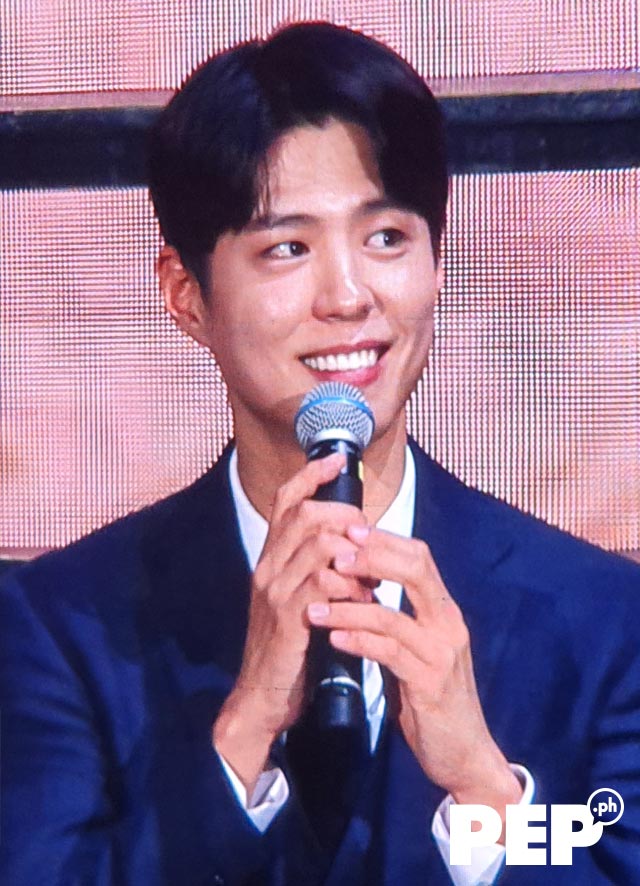 REENACTMENT OF ENCOUNTER SCENES
Another highlight of the fan meet was when Bo Gum drew lots to pick three lucky fans who'd get the chance to reenact scenes from the K-drama series Encounter.
The first scene was of Bo Gum sharing earphones with Hye Kyo while staring at a sunset.
A smiling Bo Gum gamely moved closer to the chosen fan, who laid her head on his shoulder, and had their photo taken by the official photographer.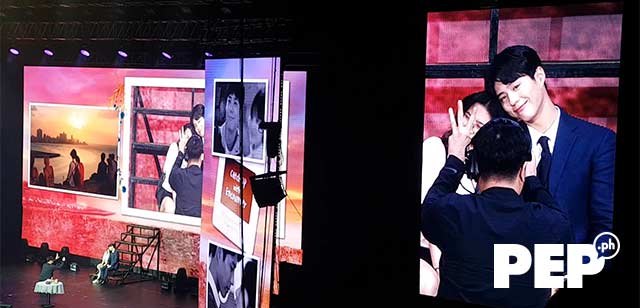 The second scene was of Bo Gum putting a shawl around Hye Kyo's neck.
This portion was kind of cute because an elderly Korean woman got chosen to reenact the scene with Bo Gum.
It looked like he spoke with the elderly fan first to explain what he's about to do. Then he hugged her close to him and smiled for the camera!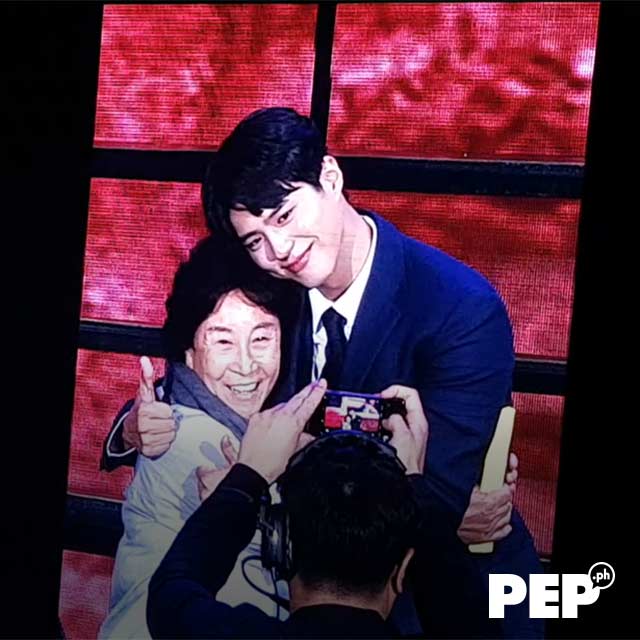 The third scene was of Bo Gum giving Hye Kyo a back hug.
For the reenactment, he gently laid his closed fists on top of the lucky fan's shoulders and then had their photo taken. Then he gave her a tight hug afterwards!
Of course, Bo Gum didn't forget to take a souvenir group photo showing all those who came to see him that night!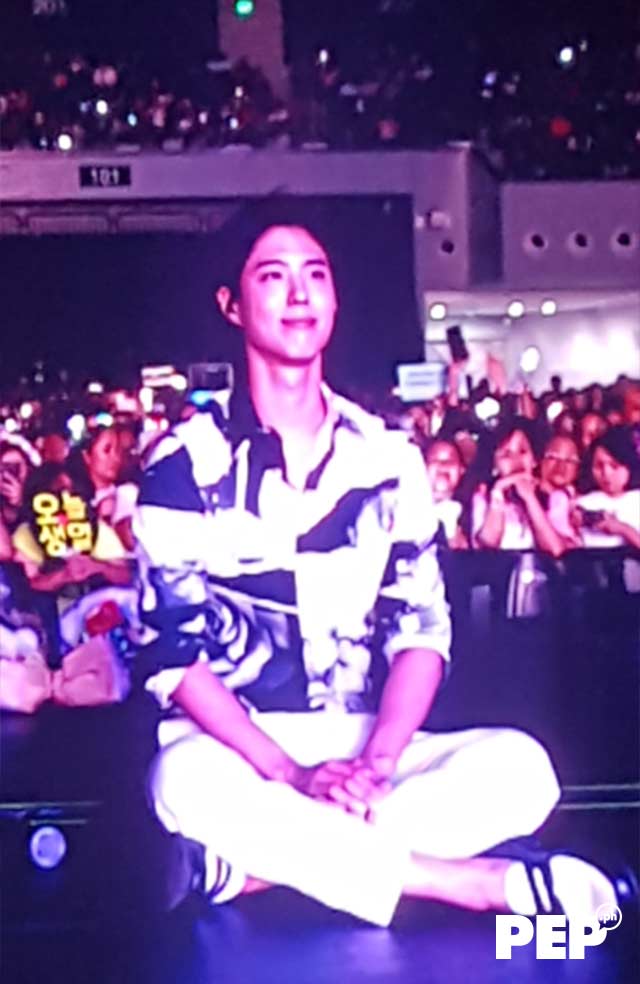 Watch Park Bo Gum do "Encounter" scenes with lucky fans
THINGS WE LEARNED ABOUT PARK BO GUM
Hosted by Anne Curtis, the Q&A portion with Bo Gum was super kilig as he revealed the things he wants to do before he turns 40.
"First, get married," said Bo Gum, who is fluent in English.
Then he went on to say that he wants to "study abroad" and star in a foreign film someday.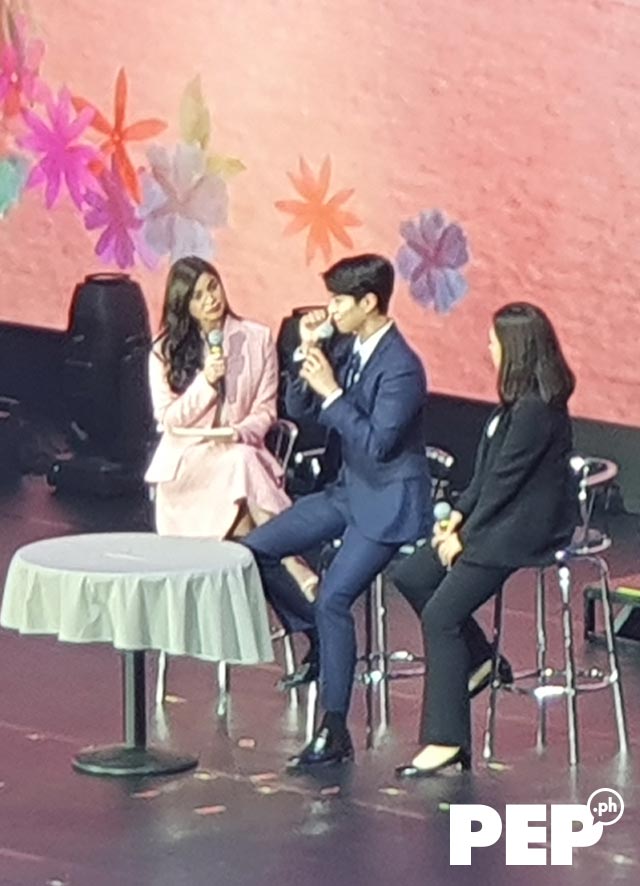 He also shared that his drunk scene in Encounter was quite challenge for him because he doesn't really drink liquor in real life.
"That scene was really hard for me. It's so difficult. I'm not a drinker and I don't like alcohol."
Bo Gum added that he even asked his colleagues several times if he did a convincing portrayal of a drunk guy.
What's next for him after Encounter?
"I'm shooting a new movie. I play a human clone. His name is Seo Bok. I have a secret of eternal life."
Turning to Anne, Bo Gum mentioned that he is co-headlining the movie Seo Bok with Goblin actor Gong Yoo.
"I heard that you are a big fan of Gong Yoo. Me too, I'm a big fan of Gong Yoo. So, I'm just so happy to work with him. It's a really interesting story."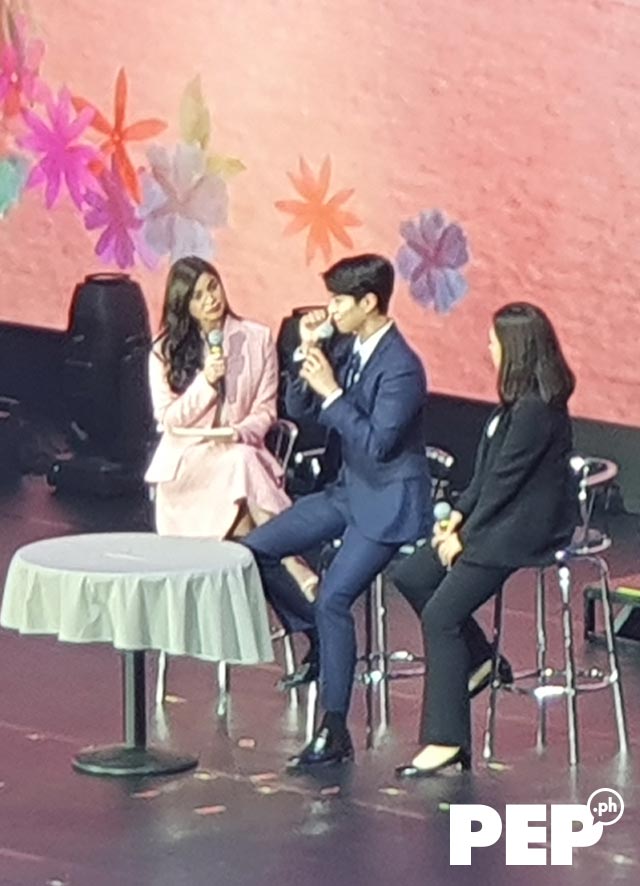 What perfectly capped off the almost three-hour fan meet was the Hi-Touch session with Bo Gum!
All the Pinoy fans who came to see him were treated to a shake hand or a high five with the Korean heartthrob just before exiting the venue.
Despite the hours he spent performing for the crowd, the energetic Bo Gum was still all smiles while greeting everyone there!
Sweet, Bo Gummy Baby!
Bo Gum's fan meet is produced by Ovation Productions and ABS-CBN Events. The event is also made possible by TNT in partnership with Blossom Entertainment.