After over 10 years, South Korea's "Triple Threat" entertainer Lee Seunggi has finally made his way to Manila.
On October 12, 2019, Seunggi had a bonding session with his Filipino fans through his fan meet titled Vagabond Voyage in Manila.
This is the 32-year-old actor's first time in the country.
Organized by CDM Entertainment and ABS-CBN Events, the event was held at the New Frontier Theater in Cubao, Quezon City.
Hundreds of his fans, whom he refers to as an Airen (a word in Chinese Mandarin that means beloved or sweetheart), lined up early outside the venue just to see the actor.
Loud cheers filled the venue when fans finally had the chance to see the Korean superstar on stage.
Seunggi kicked off the show with a performance of his debut single "Because You're My Woman," which was released in 2004.
Filipino Airens got to know more about the 32-year-old actor-singer during the first half of the fan meet.
Manila-based South Korean radio/TV host Sam Oh served as the host of the event.
At the start of the question and answer segment, Sam asked Seunggi some details about his new drama Vagabond, which also stars former Miss A member Bae Suzy.
Seunggi said with the help of a translator, "It was a preparation for a whole year... I really put my heart and soul in this drama.
"A lot of teams really worked hard... It was a project that I really worked hard so that I could really show my fans that it was worth waiting for me."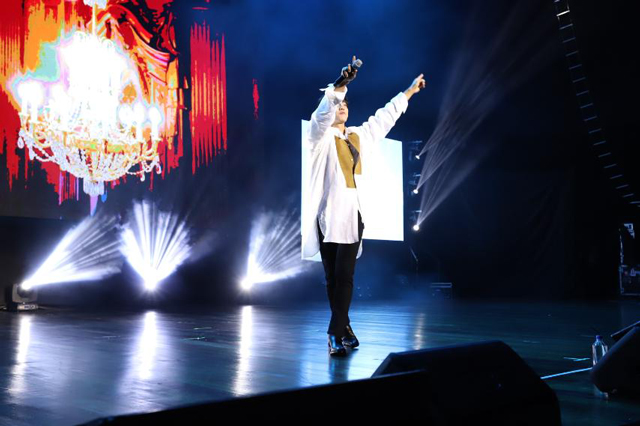 After the short introduction, Seunggi talked about his career and his upcoming projects.
During the "Big Data" segment, Seunggi discussed the topics "fan meeting," "Perro," and "Awards."
Photos from his 2018 Asia tour in Thailand, Taiwan, Singapore, and Japan were flashed on the big screen.
Sam asked Seunggi to identify what he likes most about these events and the actor answered, "In fan meetings, yung favorite ko is singing for the fans."
The Korean actor admitted that the reaction he received from his Filipino fans exceeded his expectations.
He said, "I also love interacting with fans as well and so far, the interactions I'm getting [from my Filipino fans is] maganda talaga."
Sam said that the Korean actor described Filipino Airens as "number one sa reaction."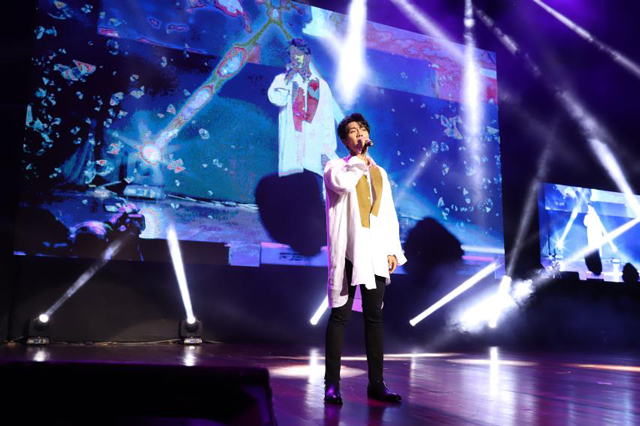 Fans squealed in delight upon seeing videos of their idol's interaction with his dog Perro.
Seunggi named his dog as Perro because he was born on November 11, also known is South Korea as Pepero Day. This is an unofficial holiday (similar to Valentine's Day) that is celebrated by exchanging boxes of Peperos or biscuit sticks covered in chocolate.
Seunggi plans to bring Perro to a dog cafe and give him treats on his birthday.
The actor, however, observes that there are times when Perro isn't fond of him. He said, "If I don't have food, Perro doesn't really like me so much."
As for "awards," Seunggi just feels grateful for the recognition that he has been receiving through the years. The actor said that he is motivated to do well in his craft for his fans, not the awards.
He told the audience, "The thing about awards is that I don't really put a lot of sentiments to it. I do feel really grateful, I'm honored for being presented of those awards but I don't really go out and say, 'I really want this award.' If there is an award for most diligent or hardworking, I would really want that."
Seunggi then talked about his TV projects during the "Variety Talk" part of the fan meet.
Highlight videos from his reality shows such as Master In The House and Little Forest were played on the big screen.
Asked to describe his experience working with children in Little Forest, he said, "The kids are lovely and I love them wholeheartedly but the reason why I realize I should be careful in working with children is that it's so tiring."
Seunggi, who wishes to have children of his own, revealed: "Regarding having children, ever since I was young, I wanted three."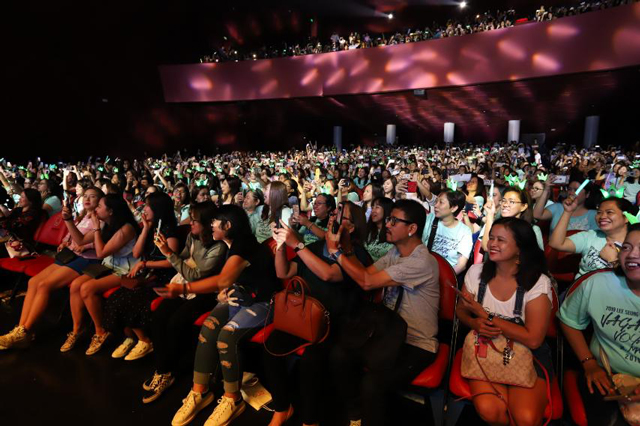 Towards the last part of this segment, Seunggi talked more about Vagabond.
The actor expressed how proud he is of the action-packed TV drama and said, "When I first saw the episode, I was really impressed with how everything turned out and I was really proud... but as the show progresses, I promise the quality gets higher so you have a lot to look forward to."
Seunggi said he did most of the stunts on the series. Asked if he ever experienced being injured on the show, he said, "Thankfully, there weren't big injuries but it's an action TV show so there are small cuts and bruises here and there but it's actually really okay."
However, there was a scene in the series where he is seen wearing a band-aid on his eye. Seunggi said he really did have a cut above his eye because of one of his stunts.
The last question and answer segment was called "Best One Minute," which shows some of the best scenes on Vagabond.
One of the scenes shown was the car chase scene, which according to Seunggi, was shot in two weeks. The scene where he jumped off a building was shot for over four hours. This scene only appeared for a split second on the series.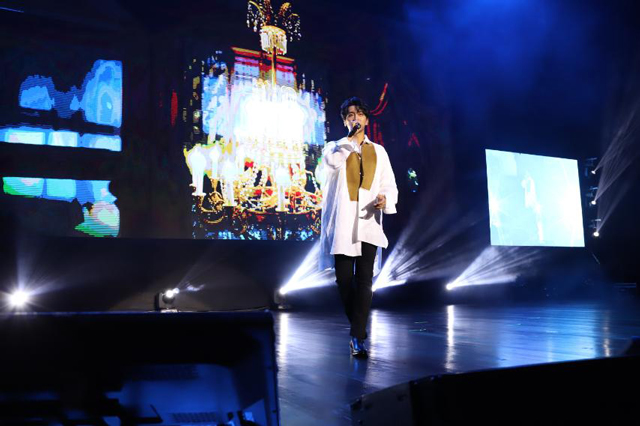 The second half of the event was filled with fan interactions.
Lucky fans were chosen got to play games with the actor. One of which was a series of challenges where Seunggi has to play sipa, jump rope, and charades with his fans. The winners got to take home the shirts that Seunggi actually wore on Vagabond. The winning team also got to have a group photo with the actor.
Another highlight was the "Date With A Fan" segment wherein Seunggi was asked to prepare a lunch box for a fan. Seunggi made kimbap using seaweed wrapper, rice, cheese, egg, and grapes.
The fan who won the lunch box actually visited Seunggi in South Korea when he was discharged from the military.
Towards the last part of the fan meet, Seunggi treated his fans to a number of performances as his way of saying thank you to them.
He performed the songs "Delete," "Return," "Smile Boy," and "Let's Go on Vacation."