Another year is about to end, and with that, another decade. And it's the most techie decade of all, because now, we have lists for just about anything in the world.
This time, finding out the most searched TV shows according to Google Philippines is a few keystrokes away.
And the number crunchers in Google Philippines have revealed that the TV station with the most searched TV shows is... ABS-CBN!
Let's take a look at the TV shows that made everyone say, "i-Google ko yan" the most number of times this 2019.
Whether positive or negative, these 8 shows caused people to turn their Google browser on to satisfy curiosity and other burning questions about these TV shows.
1. Idol Philippines (ABS-CBN)
Zephanie Dimaranan won Idol Philippines on her third attempt in a singing competition, with her previous two outings seeing her lose to other contestants.
The 16-year-old singer from Laguna won the cash prize of P2 million, a recording contract with Star Music, all-expense paid trip to Taiwan for four, and a brand new house and lot.
With judges like Regine Velasquez, Vice Ganda, James Reid, and Moira dela Torre, the initial comments were not as friendly on the show also known as Search for the Idol Philippines.
It was because netizens felt some judges were not equally matched or experts enough to judge this reality singing television competition, which is a franchise of the Idol franchise by Simon Fuller.
And for the first time in the Idol franchise history, it was 50% judges' votes and 50% shared by Google and text votes. But the contestants proved to be interesting as well, with Journey's Arnel Pineda's son advancing to Idol City or former contestants like Kier King, Erika Tenorio, and Alyssa Quijano from other singing competitions advancing as well.
During the live shows, with two eliminated week after week, the Top 12 performed Ryan Cayabyab songs followed by the Top 10 performing songs by the champions, Erik Santos and Yeng Constantino who were like guest coaches and mentors to the Idol hopefuls.
When the Top 8 were picked, they competed with the most streamed hits in the Philippines, followed by Gary Valenciano songs before ending in the final showdown.
(READ: REALITY SHOW CHRONICLES: Zephanie Dimaranan almost quit after losing in two singing contests before Idol Philippines)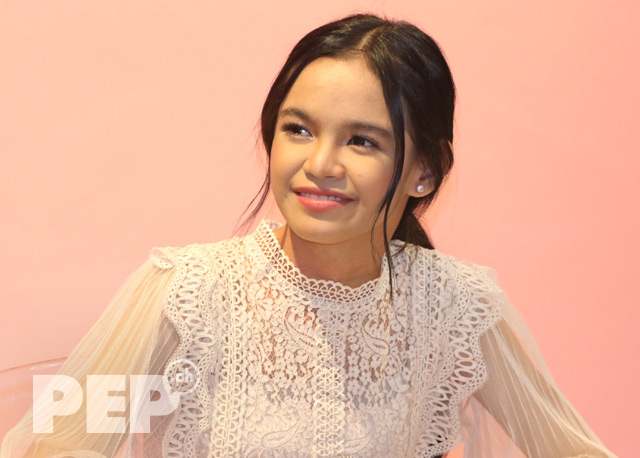 2. StarStruck (GMA-7)
Originally launched in 2003, this 2019 saw the seventh edition of this original Philippine TV reality talent competition air on GMA-7's primetime Telebabad line up.
Crowned as Ultimate Male Survivor and Ultimate Female Survivor, Kim de Leon and Shayne Sava emerged as the winning survivors last September 15.
The judges of StarStruck 7 were actress-model Heart Evangelista, veteran actress Cherie Gil, and comedian-actor Jose Manalo with Dingdong Dantes (who has hosted the most number of StarStruck seasons) joined by Jennylyn Mercado, herself an Ultimate Female Survivor of the first season.
This edition though marked a huge difference from previous seasons, for one, airing only on weekends instead of the daily format. The show started with 80 contestants in the Callback stage, followed by Top 40 for Judges Preview, before getting to the Top 22 stage.
A Second Chance Challenge followed, where those eliminated earlier could be brought back after doing a dramatic acting pair challenge. From here, the Final 14 then took on different challenges every week which tested their acting, singing, and dancing abilities like fiction drama, action challenge, comedy challenge, sampal serye and direct action, kilabot serye, hugot challenge, conflict challenge with Ms. Cherie Gil, and more.
A lot of these challenges had viral clips online, arousing the curiousity of casual viewers as well. The ultimate winners were determined by 50% text votes and 50% judges' votes. Viewers also had the option to vote for contestants by using Google.
Throughout this season, like other seasons, the contestants got to work with veterans and StarStruck alumni.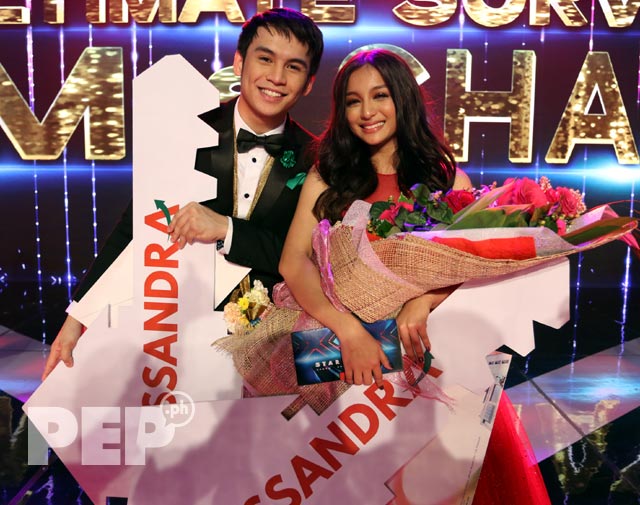 3. Hotel del Luna (ABS-CBN)
Emerging as the most searched TV show of Korean origin in Google PH, Hotel del Luna was a runaway hit of 2019, emerging as tVn's most-watched drama of 2019 in Korea.
With names like Yeo Jin Goo and IU/Lee Ji Eun, the masterful mix of romance, comedy, fantasy, and horror and some historical time movements in between is what attracted viewers in the first place.
The main story follows the greedy and ill-tempered Jang Man Wol (IU) who owns Hotel del Luna, a home to ghosts who are stuck in the mortal world. She has served as the owner of the mystical hotel for the past 1,300 years as her penance for a murder she can't even remember.
Nathan Koo (Yeo Jin Goo) becomes the hotel's general manager, coming to Hotel del Luna instead of a promising career in a non-ghost filled, top hotel in Seoul.
That's because Nathan's dad, 20 years ago, struck a deal with Man Wol to live again after he committed a crime and found himself in her hotel.
Twenty years later, Man Wol expects to see Nathan join her hotel. Initially refusing the post, Nathan's eyes are opened when Man Wol gives him the ability to see dead people. Now as the hotel's sole mortal employee, he is now set on helping the ghosts
wandering the hotel to move on or figure out their reasons for staying on.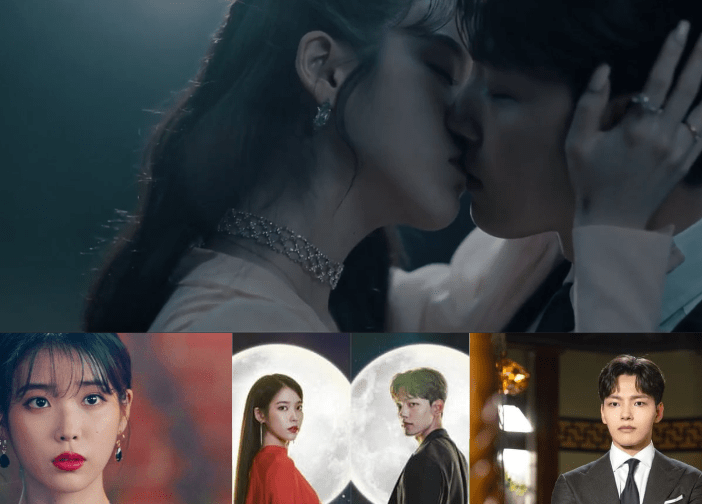 4. Kadenang Ginto (ABS-CBN)
First aired in October 2018, Kadenang Ginto captivated viewers with the storyline of the Mondragons. Dimples Romana and Beauty Gonzalez are part of the older generation while teens Francine Diaz and Andrea Brillantes are part of the younger set.
For over a year, viewers have been hooked on the rivalry between Beauty's Romina Andrada-Mondragon and Dimples' Daniela Mondragon.
Daniela, Robert's daughter from his first marriage, has always been jealous of Romina because she dared to fall in love with Daniela's childhood sweetheart, Carlos Bartolome.
When Carlos and Romina were about to get married, Daniela found a way to seduce Carlos away from Romina, which causes her to turn to Robert (and bring the ire of Daniela upon her even more, hence the kidnapping and rape).
Romina's rape resulted in the birth of Cassie, who was eventually adopted by Robert.
Eventually Carlos and Daniela get married and have a daughter named Marga. The continued conflict between the families is now focused on who can rightfully inherit Robert's vast empire.
In the current storyline, Robert is revealed to be Romina's rapist, and that he is Cassie's real father. Robert is then murdered by Hector (Joko Diaz), causing more conflict among the Mondragons.
It's messy and just how Filipinos like their afternoon drama.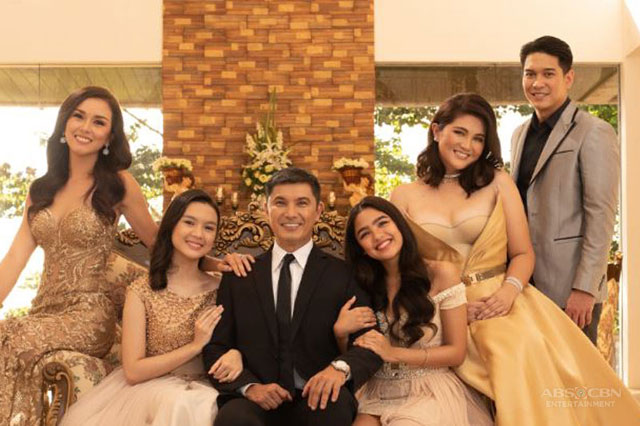 5. I Have a Lover (ABS-CBN)
K-dramas have been a fixture of Philippine TV for a while now. The Tagalog-dubbed version of 2015's I Have A Lover is the fifth most searched TV show on Google PH.
It is top-billed by Ji Jin Hee of Designated Survivor: 60 Days fame.
This melodrama tackling marriage, grief, and infidelity follows a well-to-do husband and wife in their 30s who lost their daughter. The Filipino names of the characters played by Ji Jin Hee and Kim Hyun Joo are Marvin and Aira, who learn to grieve their loss in different ways.
Aira throws all her attention back into her career as a lawyer while Marvin, a somewhat introverted, angsty professor and disappointed at his wife's seeming indifference to their loss, turns to his student Sofia (Park Han Byul) for consolation.
Aira tries to fight for her marriage, confronting Sofia about the affair, but Marvin chooses Sofia to the extent of getting a divorce.
Following the painful divorce, Aira gets into an accident which causes her to lose her memories and eventually end up with another man. Marvin thinks she has died and moves away with Sofia.
Years later, Marvin meets Aira, now known as Yolly, and wonders about her resemblance to his supposedly dead wife. He falls in love with Yolly and the story progresses from there—with Yolly adamant she is not Aira and Sofia now the one trying to keep Marvin. The storyline's familiarity with Pinoy telenovelas is what prompted its success when it aired locally in October 2019.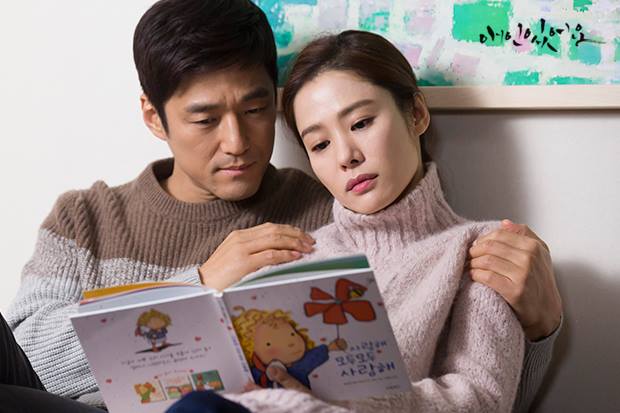 6. Game of Thrones (HBO)
With a finale season that people either loved or hated, the fantasy drama known as Game of Thrones enters television history as a pop culture phenomenon unlike any other, in that there will most likely never be anything like it, ever again.
HBO can now claim it has the most covered show on television, as Game of Thrones season 1 entered in 2011, TV's waning years, and the rise of the social media age.
Seasons 1-5 were solidly based on George R.R. Martin's first five books in the A Song of Ice and Fire series. By Season 6, the storylines created by the showrunners D. Benioff and D.B. Weiss had to become more creative as there is no book 6 yet.
Following the story of the Iron Throne in the Seven Kingdoms on the continent of Essos and the noble houses vying for its power and influence, Game of Thrones proved to be too addictive, as analysis, secret theories, refresher articles and the like populated the news cycles and social media feeds after each new episode.
With its sex, nudity, violence, language, and just about every other possible theme in
between, Game of Thrones built a steady and rabid following, hooked on who would betray which family, which wedding would be outdone, who would die next, or who was caught sleeping with who.
Production value-wise, Game of Thrones set such a high bar that until today, people find themselves comparing scenes or attempts that remind them of something in GoT. Months after its finale, you will still find memes, storylines, and other articles related to the show popular online.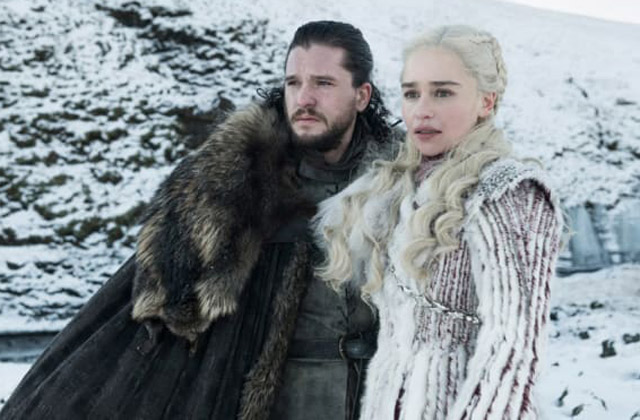 7. The Voice Kids (ABS-CBN)
This franchise reality singing competition is on its fourth season, with 12-year old Vanjoss Bayaban of Team Sarah Geronimo winning The Voice Kids' latest edition.
Based on the Dutch show of the same name, which in turn is based on The Voice of Holland, ABS-CBN's The Voice Kids features celebrity singers as judges. They were: Lea Salonga (all seasons), Bamboo Mañalac (all seasons), Sarah Geronimo (seasons 1, 2, and 4), and Sharon Cuneta (part season 4).
The three coaches per season form their teams as they look for the next singing superstar from contestants aged 8-14. Using only the voices of the hopefuls as basis, each coach chooses his or her team during the blind auditions. Once revealed, each coach then works with them to choose songs and mentor them through the three remaining competition stages: Battles, Sing-offs, and Live Shows.
The show has been hosted by Luis Manzano (seasons 1-3), Alex Gonzaga (season 1), Robi Domingo (season 2 and 4), Yeng Constantino (season 2), Kim Chiu (season 3), and Toni Gonzaga (season 4). Season 4 is also the first time that The Voice Kids allowed the coaches to choose how big or small their teams would be, with the introduction of steals (the adult version has had this for a while).
The season 4 finale aired live from Resorts World Manila on November 3, 2019.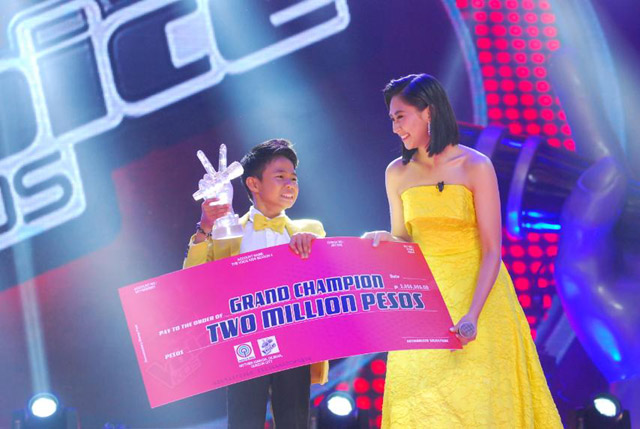 8. Money Heist (Netflix)
This Spanish show was definitely designed to be binged and has been an obsession of Netflix viewers the world over for the past 2 seasons. The fourth part will be coming out during the first half of 2020 on Netflix.
Money Heist seemingly has a basic premise: pull off the biggest heist in history, a take of 2.4 billion euros.
But, it turns the standard heist thriller on its head by taking us through the hours, days, and months of how a group of 8 robbers basically attack the highly fortified Royal Mint of Spain.
They aren't your stereotypical robbers, too, as we learn from flashbacks and the non-linear movement of character and plot, shown through the lens of our primary POV character who ends up being highly unreliable as well.
The mastermind known initially as The Professor seems to have planned for everything, even the unplanned events, as we find out in time jumps.
The Money Heist keeps viewers on their toes by second-, third-, even fourth-guessing, only to hoodwink everyone at the reveal. With a very memorable theme song and in-depth development for each of the characters, there is so much to love about Money Heist. That's why part 3, not set anymore in the Royal Mint of Spain, takes us on a ride as the robbers are trying to enjoy their wealth but also trying to steal gold from the Bank of Spain, which is actually a ruse to rescue one of their own.
With 34 million viewers worldwide watching this on Netflix, Money Heist is the streaming giant's most-watched non-English series, has been praised by Stephen King. It even won the Best Drama award at the 2018 International Emmy Awards.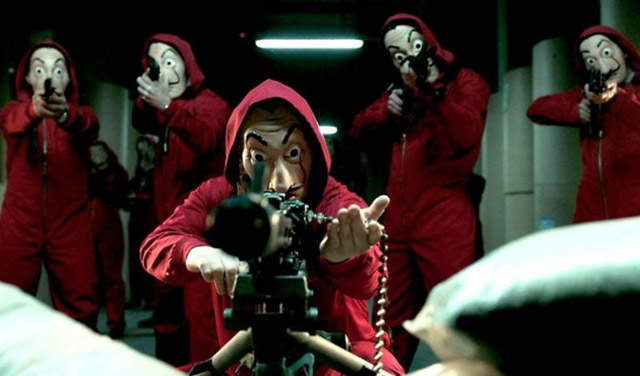 Recommended Videos