ABS-CBN's Love Thy Woman started airing on Monday, February 10, 2020.
This afternoon series marks the return of the KimXi love team of Kim Chiu and Xian Lim.
This Kapamilya teleserye revolves around two Filipino-Chinese families dealing with the complicated love story of a married couple.
The family's patriarch Adam Wong (Christopher de Leon) is married to Lucy (Eula Valdes). They have a daughter, Dana (Yam Concepcion).
Adam ends up falling in love with another woman, Kai (Sunshine Cruz), who later gives birth to a daughter, Jia (Kim Chiu).
LOVE THY WOMAN PILOT EPISODE
Love Thy Woman begins by showing the backstory of the married couple Lucy (Eula Valdes) and Adam Wong (Christopher de Leon).
The pregnant Lucy returns home to visit her dying father. She is accompanied by Adam and their daughter Dana.
However, instead of forgiving his daughter, the dying man curses her by saying, "You will suffer, the way you made me suffer. That man, that child will never be happy."
At the funeral of her father, Lucy suffers a miscarriage. When she lost her unborn son, Lucy gets depressed and becomes distant from her husband.

Adam then spends time in bars where he happens to see a singer named Kai (Sunshine Cruz). One night, Adam sees Kai being molested by some rowdy customers.
Adam rescues Kai and this paves the way for them to become close. Adam courts Kai until they become a couple.
After some time, Lucy finds out that Adam is having an affair. She goes to the restaurant where she plans to confront Adam and Kai.
Lucy is shocked to see that Kai is pregnant. She asks who is the father of her child and Adam admits that he is the father.
Lucy then pulls Kai's hair while shouting, "Malandi ka! May asawang tao 'yan!"
Adam stops Lucy when Kai suddenly experiences pain. Adam leaves Lucy in order to take Kai to a hospital.
Later on, Adam and Lucy talk about his mistress. Adam says he will not forsake Kai and their child. The patriarch promises to provide for his two families.
Kai eventually gives birth to a daughter, Jia. On the day of Jia's baptism, Lucy shows up at the church and confronts Kai.
The legal wife tells the mistress: "Nalungkot si Adam, pinasaya mo. Nagkulang ako, ikaw ang nagpuno. You already served your purpose. Kahit hindi mo hingin, pinatawad na kita. Kayo ni Adam. Past is past. Welcome to the family."
Years later, Adam becomes the president of his own real estate company, Dragon Empire Builders.
Jia (Kim Chiu) is now working for her father's company. She is seen presenting a project proposal to Lucy.
However, Lucy is angry at Jia for giving her a proposal that she describes as "tinipid" and "second class."
Jia defends herself by saying that the company will save a lot if it implements her proposal. Lucy turns down the proposal and instructs Jia to use her brain next time.
On that day, Dana (Yam Concepcion) returned to the Philippines. She had just graduated in the Top 10 of her batch while studying in Singapore.
That same day, Jia experiences another blow when Jimmy, her boyfriend of 11 months, broke up with her. While Jia is crying inside a convenience store, a snatcher suddenly grabs her cellphone. She fights back until a guy arrives to help her.
The heroic guy helps Jia and he punches the snatcher who is aiming a gun at them. Jia is immediately attracted to the heroic guy.
Later that night, a dinner is scheduled to celebrate the birthday of Adam. Jia tells her mother about the heroic guy whom she dubbed as "Superman."
Before dinner started, the guy who saved Jia suddenly arrives at the venue. Dana stands up and introduces him by saying, "Everyone, meet David Chao, my boyfriend."
Future episodes will show that Jia is applying for a job in Singapore where she happens to bump into David again.
This will eventually lead to a complicated love triangle between Jia, David, and Dana. David and Dana eventually get married but a vehicular accident will cause Dana to become comatose. David and Jia become close to each other and they end up developing feelings for each other.
LOVE THY WOMAN IN THE RATINGS GAME
How did the pilot episode of Love Thy Woman fare in the ratings game versus the show's rival program, Prima Donnas?
The ABS-CBN teleserye is top-billed by the KimXi love team of Kim Chiu and Xian Lim.
According to AGB Nielsen, the family drama Love Thy Woman registered a TV rating of 5.3%.
Its rival GMA-7 program, Prima Donnas, got a rating of 8.9%. This Kapuso show is top-billed by Jillian Ward, Althea Ablan and Sofia Pablo.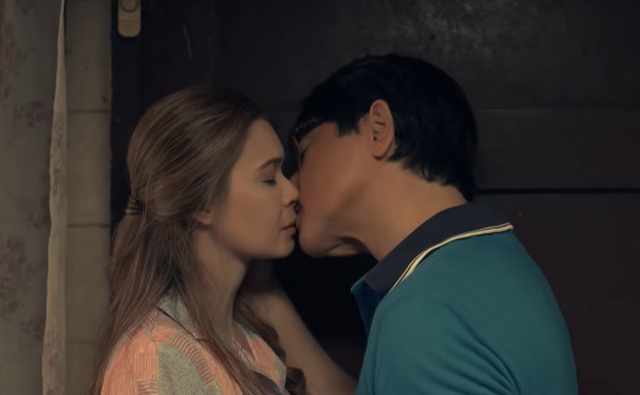 Adam Wong (Christopher de Leon) and Kai (Sunshine Cruz)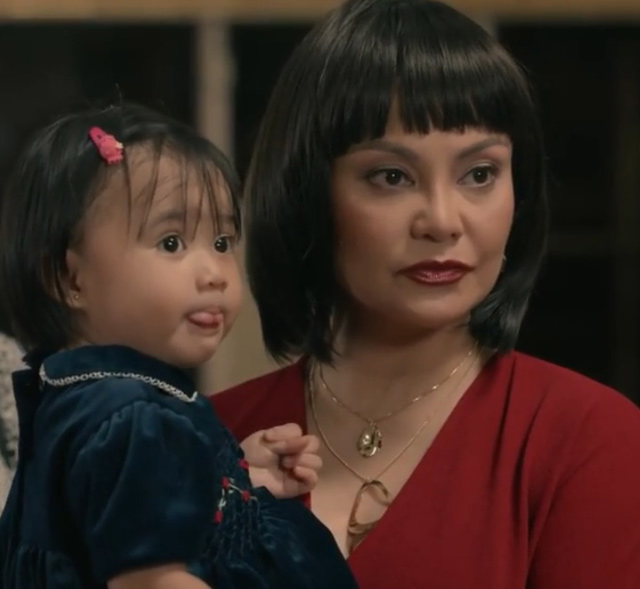 Lucy (Eula Valdes)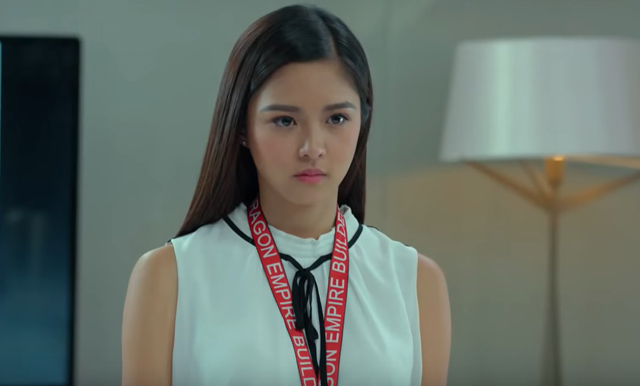 Jia (Kim Chiu)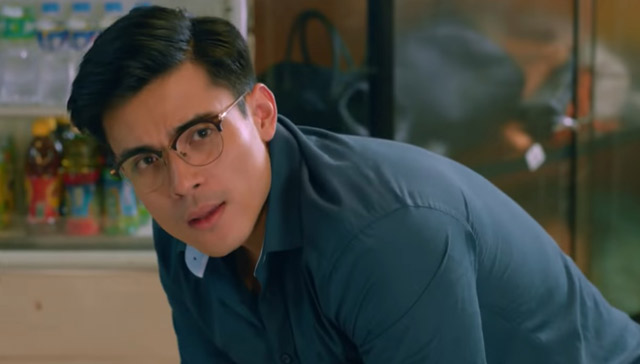 David Chao (Xian Lim)