Alfred Labatos of Goin' Bulilit is all grown up.
Alfred is now a voice talent, providing the Tagalized voice to some well-loved anime shows and K-Dramas in the Philippines.
His latest project was the recently concluded K-Drama, The World of a Married Couple, which aired on ABS-CBN's Kapamilya Channel from June to August 2020.
What is it like doing work behind the scenes after spending years in the limelight?
In an e-mail interview with PEP.ph (Philippine Entertainment Portal), Alfred gives a sneak peek of his life as a voice actor, and looks back on his most cherished years with his Goin' Bulilit family.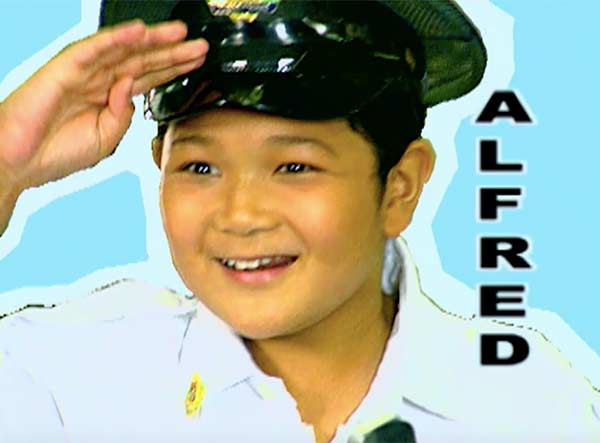 ALFRED'S LIFE AS A VOICE ACTOR
Alfred actually started doing dubbing work as early as his Goin' Bulilit days.
In 2003, he worked on a Tagalized drama that aired in ABS-CBN.
The show was titled Nino Felipin, a Mexican telenovela with a child actor in the lead.
He tells PEP.ph, "I started when I was 10 years old, I auditioned for a telenovela dubbing project titled Nino Felipin. The late Direk Lucio Maylas helped me get into the project.
"As a kid, I would say that there were no preparations at all, because back then, all I did was just play, even in the studio. I did a very bit role for the project.
"I think it aired back in 2003? Or 2004. It was memorable!
"But overall, it was a fun experience and from then, I started to enjoy being a dubber."
He went on to juggle dubbing projects with Goin' Bulilit and other TV guestings.
Some of his memorable projects as a dubber were the anime series Gintama and the Tagalized version of Boys Over Flowers, where he played one of the boys of F4.
He says of these jobs: "It was two of my biggest projects that I did in the dubbing industry. I will always be thankful to Mrs. Milette Mortiz and the whole ABS-CBN Acquisitions family for giving me a chance to be a part of these dubbing projects."
Today, Alfred has fallen in love with his life and work behind the camera.
He says, "Life has been really good for me since stepping out of the limelight a bit. I love what I'm doing as a voice actor for TV, radio, and commercials. I also work as a part-time dubbing director."
One of his regular projects was MOR 101.9's Dear MOR, a radio drama program that dramatizes love stories sent by listeners.
Alfred was one of the program's "dramatistas," which is what they call the show's voice actors.
Dear MOR stopped broadcasting when ABS-CBN's broadcast franchise for its free TV and radio programs expired on May 4, 2020.

Seventy congressmen, following the lead of President Rodrigo Duterte, voted not to renew the franchise on July 10, 2020.
"I'm lucky enough to have a job/career, especially in these tough times because of the worldwide pandemic," Alfred says. "It is what it is."
ALFRED IN THE WORLD OF A MARRIED COUPLE
During the pandemic, Alfred's project was ABS-CBN's Tagalized version of The World of a Married Couple.
The series, which became available in April 2020 via streaming platforms, got Filipinos hooked by the compelling tale about infidelity.
ABS-CBN acquired the rights to air the K-Drama in the Philippines as early as January 2020, even before the series could premiere in South Korea.
Alfred was tapped to give the Pinoy voice to the character of Lee Tae Oh (Park Hae-joon), the cheating husband of Ji Sun Woo (Kim Hee-ae).
In the Tagalized version, Tae Oh's name was changed into Tony.
Alfred was aware of the popularity of the series, but he had not watched it before the project was assigned to him.
Even so, he enjoyed giving life to Tae Oh, or Tony, a complex character.
He narrates, "Actually, I haven't [seen it], but most of my K-Drama fan friends have always mentioned that series to me because they know that I watch subbed K-Drama too sometimes.
"Playing Tae Oh/Tony was really challenging and fun. I always enjoy playing the bad guy in any kind of series, on and off cam. When I first saw the first two episodes, I knew Tae Oh/Tony is bad news so dubbing him will be a roller-coaster ride."
ALFRED'S START IN SHOWBIZ
Alfred started his showbiz career in 1998.
He first joined a contest in GMA-7's Eat Bulaga! called "That's My Boy."
Steven Claude Goyong won the contest, and went on to be known as "Goyong," the genie in Beh Bote Nga.
A year later, in 1999, Alfred had a stint in ABS-CBN's Magandang Tanghali Bayan for the "Little Santa Claus" segment.
Both stints showcased his singing ability. Alfred recalls, "I wanted to be a singer but there's a huge part of me that wanted to try acting too.
"Eat Bulaga! and MTB gave me that singing chance and I'm very thankful. I wouldn't be here if it wasn't for those two noontime shows that gave me an opportunity to jumpstart my showbiz career."
The "Little Santa Claus" segment allowed Alfred to top-bill an episode of the kiddie TV show Wansapanataym.
Alfred remembers feeling "excited and nervous at the same time" because Wansapanataym was his first acting experience.
He explains, "I remember working with a very strict director, the late Direk Gilbert Perez a.k.a. Manong Gil.
"There was this one scene that I cried because it was four in the morning and we were shooting the last scene, I was so tired and I want to go home.
"I kept on forgetting my lines in that scene that got me to a point where I cried.
"Everyone in the set comforted me, even Direk Gilbert who is obviously tired and wanted to rest too.
"Instead of getting mad, he hugged me and said, 'Tara, tapusin na natin ito, ha? Para makauwi na tayong lahat.'"
Alfred would do more episodes of Wansapanataym for many years before he would formally join Goin' Bulilit.
GOIN' BULILIT EXPERIENCE
Alfred's break as a child star came in February 2005 when he was launched as part of ABS-CBN's kiddie gag show Goin' Bulilit.
Alfred belonged to the first batch of kids. His batchmates were Julia Montes, Nash Aguas, Sharlene San Pedro, Steven Fermo, Eliza Pineda, Nikki Bagaporo, John Manalo, and Miles Ocampo.
"I auditioned for Goin' Bulilit back in 2004, I think. I didn't expect that I will be one of the approved talents to debut in the show. I was really happy!
"They made me do a couple of bully roles during the audition. It was a memorable experience.
"My parents were happy when I got in, too. I am thankful for Direk Bobot Mortiz and the whole Goin' Bulilit team for giving me a chance to be a part of the show."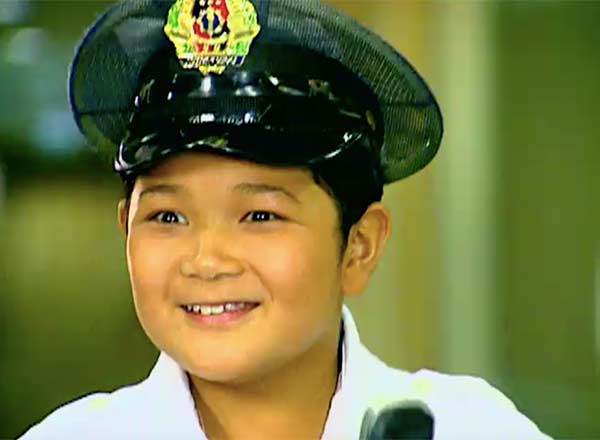 Alfred says that taping days did not feel like work at all because the studio served as a "playground" for the kids.
"The best moments would be the bonding and the fun taping days. It didn't feel like work; it felt like we were just playing in a studio playground."
In March 2006, however, Alfred had to "graduate" from the show, together with EJ Jallorina, simply because they were no longer "bulilits."
How did he feel when he had to leave Goin' Bulilit?
"Masakit, siyempre. I made a lot of memories with the Bulilit family so it was really hard for me to accept that I have to leave the show that early. Goin' Bulilit, e, and we were 'GROWING' bulilits na rin. So I was really sad. But I know that my journey as an actor will not end there."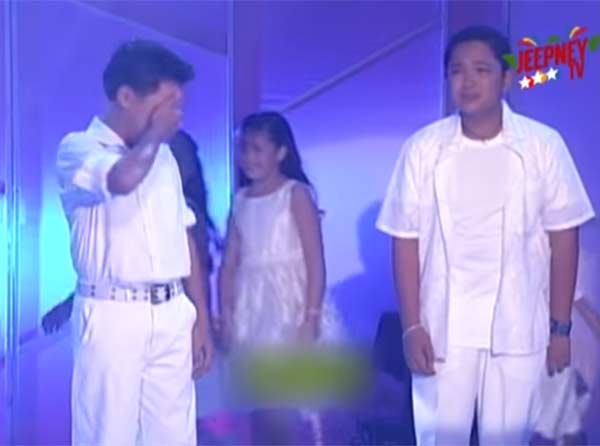 Alfred also had the same feeling when ABS-CBN announced the cancellation of Goin' Bulilit in 2019, after being on air 14 years.
"Same feelings when I found out that the show was ending too. I was shocked. Pero ayun nga, nothing lasts forever. The show had a wonderful run."
He says he is thankful that he formed lifelong friendships on the show.
"All of them became my friends, but I made a solid barkada with John Manalo, CJ Navato, Igiboy Flores, Yong An Chiu, Carl Barrameda, and Eliza Pineda.
"Even after we graduated from the show, we still go out."
Alfred will always remember the lessons he learned from his Goin' Bulilit days.
"I learned that acting is not just serious work. Well, of course, you have to be focused and dedicated to acting, but it's about having fun with your job and loving what you're doing too.
"Totoo iyong sabi nila, kailangan mahal mo rin talaga iyong ginagawa mo."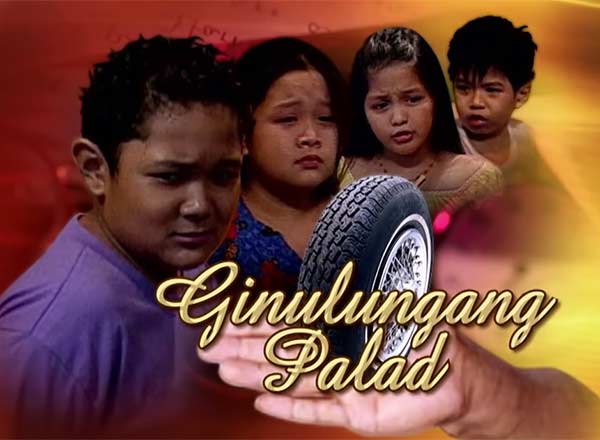 FROM GOIN' BULILIT TO LUV U
After Goin' Bulilit, Alfred found himself busy with dubbing projects, particularly his Boys Over Flowers stint in 2009.
The K-Drama is still one of the highest-rated foreign series aired in ABS-CBN's pre-primetime slot.
On the side, Alfred also appeared in episodes of Maalaala Mo Kaya, Wansapantaym, The Singing Bee, and the primetime series May Bukas Pa.
In 2012, Alfred returned to television full time via the youth-oriented sitcom Luv U. The show reunited him with his Goin' Bulilit co-stars Miles Ocampo, CJ Navato, and Kiray Celis.
The series was also top-billed by Angeli Gonzales, Rhap Salazar, and Marco Gumabao.
Alfred says about Luv U, "Katrabaho ko pa rin iyong ibang co-bulilits ko, e. The team was almost the same.
"Direk Bobot Mortiz also created the show, so even the people behind the camera were almost the same as Goin' Bulilit.
"I missed working with all of them! The format of the show Luv U was a bit different because it was a sitcom, but the feeling of working with everyone is almost the same.
"Madali ko sila lahat naging close, even the adults cast in the show like Kuya Smokey Manaloto and Bangs Garcia just to name a few."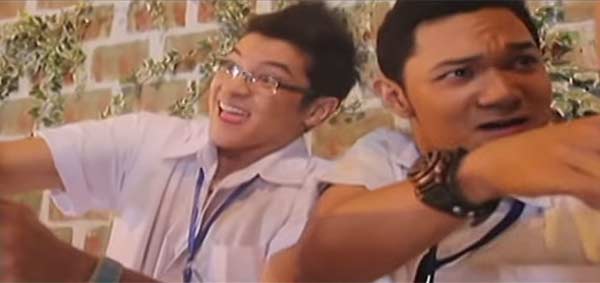 ALFRED'S OTHER DREAM
Aside from being a voice actor, Alfred has another dream.
"I've always wanted to be a pilot, but I never got the chance to study in an aviation school because let's be honest, mahal mag-aral sa mga aviation school.
"But it's okay, maybe in the future… I mean, I'm still young so anything is still possible. Never say never."
Alfred also misses the feeling of doing a regular TV show and acting in front of the screen.
His last television project was Born For You, starring Janella Salvador and Elmo Magalona. The show aired from June to September 2016.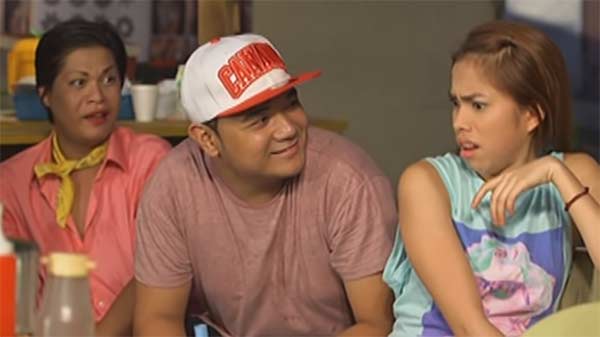 "I miss everything. The feeling of waking up in the morning looking forward to another taping day. My last regular show was Born For You back in 2016.
"It's been four years na rin so I miss working in front of the camera. Will I ever act again? Definitely! Like I mentioned before, never say never.
"Given the time and opportunity, I'm pretty sure that I will still be able to work in front of the camera again. Maybe not now, but soon."
Alfred admits he has to lose weight first before he can appear again for a TV project.
"Magpapapayat muna ako. Hahahaha! Because of course, as actors, we have to still be in shape for it. Dapat daw 'artistahin' ka pa rin.
"To be honest, I gained a lot of weight during my time as a voice actor because I get to eat whatever I want. 'Tapos we always sleep late because we jump from one studio to another.
"Hopefully, I get to do a new indie film soon or who knows, maybe direct or produce a film in the near future."
Right now, Alfred is busy with dubbing projects for shows airing on GMA-7 and TV5.
He may be working with other networks now, but he has this to say about ABS-CBN: "Working for the Kapamilya network has always been the best experience for me. Iba iyong feeling sa ABS-CBN.
"I'm really looking forward to acting again soon. But for now, I'll focus on dubbing. Hopefully, I get to handle my own K-drama dubbed project in the future, too.
"Dubbing is what I do for a living and I love what I'm doing right now."
Ano ba ang latest sa showbiz? Find out kung anong level ang showbiz IQ mo by subscribing to PEP.ph Viber Chatbot here. Join our community para laging updated!