It has been 15 years since Pinoy Big Brother (PBB) made its debut on television.
Dubbed as the "Teleserye ng Totoong Buhay," the reality show has since been bringing young people of different family backgrounds together under one roof.
Eventually, the show became a star-launcher, jumpstarting the careers of celebrities today.
This 2020, the show is marking its ninth season titled Pinoy Big Brother: Connect.
With its various seasons, can you still recall the original set of housemates that entered the famous yellow house?
PEP.ph (Philippine Entertainment Portal) looks back on the careers of these housemates 15 years after they first entered the PBB house.
NENE TAMAYO
Nene Tamayo was the big winner of Pinoy Big Brother's first season.
She was called "Kumander Nene" because of her military background as an ROTC officer at the University of the East.
After PBB, Nene had a short stint in TV Patrol, hosting the short-lived segment "Citizen Patrol."
A year later, she decided quit show business.
These days, she is busy with her food business called Nene Prime Foods.
She and husband Anthony Plamio have one son named Tonio.
JAYSON GAINZA
Jayson Gainza was the second big placer of Pinoy Big Brother season one.
Among the first-season housemates, it was Jayson who pursued a full-time showbiz career as a comedian.
He's been in the cast of several sitcoms and gag shows, particularly Banana Split.
Jayson also did father roles in the teleseryes Lastikman and Mutya.
He is now part of the gag show Sunday Kada that airs on TV5.
Jayson was already married when he joined PBB. He and his wife, Denden, have three kids.
CASSANDRA PONTI
Cassandra Ponti, also known by her nickname Cass, was the third big placer of PBB's first season.
After PBB, Cass did a few TV appearances before leaving showbiz altogether.
Cass and her husband, Leevy, have two boys: Leeam and Glee.
She owns two businesses, which she named after her kids: Leeam Store (distributor of local and imported fruits) and Leeam & Glee Trucking Services.
UMA KHOUNY
Uma Khouny was the fourth big placer of PBB season one.
After PBB, Uma had few TV projects, including a hosting stint in the travel program Trip Na Trip.
During his active years in showbiz, Uma got himself involved in an issue with PBB season two housemate Wendy Valdez.
After Trip na Trip ended in 2011, Uma decided to leave the Philippines.
He is now based in New York City where he opened his own café called Café Angelique.
Uma's Instagram posts usually show his pet dog.
SAY ALONZO
Say Alonzo was the last housemate to be evicted on PBB season one.
After PBB, Say pursued a showbiz career, both at ABS-CBN and GMA-7.
In 2011, Say left showbiz when she got married to her non-showbiz boyfriend, Ryan Tordesillas.
She is now a mommy to two kids—Asher and Austin—an influencer, and an entrepreneur.
She ventured into stuffed lechon together with celebrities Ara Mina and Melissa Ricks.
FRANZEN FAJARDO
Franzen Fajardo was best known as the other comic in a duo with Jayson Gainza inside the PBB house.
But he was also famously "pasaway," which led to his eviction from the show.
Franzen and Jason would take part in sitcoms and gag shows after PBB, but Franzen decided not to push through with a showbiz career.
In 2018, ABS-CBN's Bandila reported that Franzen is now in Singapore, and is into buy-and-sell business.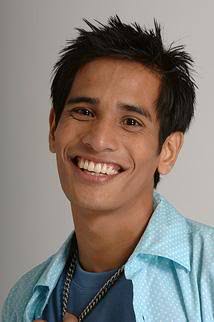 JENNY SUICO
Jenny Suico was the first PBB housemate ever to leave and return to the Big Brother house.
On Day 28, Jenny voluntarily left the house to tend to her ailing father, who died five days after her exit.
Days before leaving the house, Jenny revealed asking a sign from God to resolve her dilemma whether to stay or leave the house.
If a male housemate would carry her in his arms, she would stay; if a female housemate would do it, she would leave the house.
Based on what was aired on television, the housemates knew nothing about Jenny's heavenly plea.
And then, no apparent reason, Nene lifted and carried Jenny, which sealed her decision to leave PBB.
However, in week 9, Jenny entered the house again as a replacement for Bob dela Cruz, who was forcibly evicted due to illness.
But on Day 84, Jenny was evicted from the Big Brother house.
In 2012, Jenny married her husband, retired Navy officer Mitch Garcia. They are now based in Houston, Texas, with their only son.
Based on a 2018 StarStudio.ph article, Jenny worked for a big retail company based in Houston.
SAM MILBY
Sam Milby caught the attention of PBB viewers when he became Jenny Suico's replacement in the show.
When he was evicted, Sam had a lot of fans and viewers shrieking upon seeing him in person.
After PBB, Sam immediately took a leading-man career path, topbilling several TV shows and movies.
Currently, Sam is the main man in the ABS-CBN prime-time series Ang Sa Iyo Ay Akin, with Jodi Sta. Maria and Iza Calzado as his leading ladies.
In May 2020, Sam made public his relationship with Miss Universe 2018 Catriona Gray.
CHX ALCALA
Chx Alcala became controversial during her stay in the PBB house, especially after she shared a kiss with Sam Milby in the swimming pool.
During that week, Chx was evicted from the Big Brother house after getting the lowest public votes.
Based on her Instagram bio, Chx is currently a talent director in Playboy Philippines. She also runs a business called Oh La La Alamang.
She is also a product influencer under Brand Buzz PH management.
Chx also has a baby daughter named Cataleya.
BOB DELA CRUZ
Bob dela Cruz was the first PBB housemate to be forcibly evicted from the house.
It was after he fainted and was rushed to the hospital. Unfortunately, he was not able to return to the PBB house in 24 hours, which led to his forced eviction.
After PBB, Bob did short roles in TV shows, such as the youth-oriented series Abt Ur Luv.
He later decided to leave showbiz to resume his political career.
Prior to joining PBB, Bob ran in the 2004 electoral race for a municipal council seat in Marilao, Bulacan, but he lost.
In 2010, Bob won as municipal councilor in Marilao, Bulacan, in the general elections.
Bob keeps his followers updated with his life on his Instagram account, where he posts his travels and throwback photos from PBB.
RACQUEL REYES
Teacher Racquel Reyes was the third housemate to be evicted from the PBB house.
But prior to her eviction, Racquel was already nominated by her housemates during the first two nomination nights.
After PBB, Racquel became a real-estate agent and an office secretary. She later went back to her first love: teaching.
Racquel also took up Master of Education with major in Administration and Supervision at the Tanauan Institute, and graduated as a Dean's Lister in 2015.
JB MAGSAYSAY
JB Magsaysay was the second housemate to be evicted from the first season of PBB.
After PBB, JB did short roles in ABS-CBN teleseryes and movies.
When he stopped doing TV appearances, JB embarked on a political career.
He used to be a barangay captain in San Juan, La Union, but decided to take a short break from politics.
In 2012, JB married Maripaz Ortega, the mother of actress Coleen Garcia.
RICO BARRERA
Rico Barrera was the first housemate to be evicted from the first season of PBB.
After PBB, Rico pursued an acting career in ABS-CBN and GMA-7 shows but later decided to leave showbiz.
Later, Rico joined a direct-selling company that distributes beauty and wellness products.
According to his bio, Rico is part of the company's celebrity millionnaire's club.
His bio on Instagram also says that he is a sports car and supercar vlogger.
Ano ba ang latest sa showbiz? Find out kung anong level ang showbiz IQ mo by subscribing to PEP.ph Viber Chatbot here. Join our community para laging updated!