K-drama fans, get your tissues ready: Business Proposal is coming to an end!
For the past six weeks, fans have been hooked on the love story of Kang Tae-mu (Ahn Hyo-seop), the CEO who goes on a blind date with a vixen named Shin Geum-hui, who turns out to be Shin Ha-ri (Kim Se-jeong), one of his employees.
Even celebrities like Yasmien Kurdi and Gabby Eigenmann have been watching this super addictive K-drama!
Equally nakakakilig is the love story that develops between Ha-ri's best friend Jin Yeong-so (Seol In-ah) and Tae-mu's secretary Cha Sung-hoon (Kim Min-kyu).
Here are five things we'll miss about Business Proposal.
SHIN GEUM-HUI, SAMANTHA, AND RACHEL
The pilot episode introduces us to Shin Geum-hui, the vixen personality that Ha-ri creates to make sure that her best friend Yeong-so never has to go on a blind date again.
The stakes are high when Ha-ri discovers that her blind date is her boss, Kang Tae-mu, so she brings out the big guns: Samantha and Rachel.
This is the scene that gets us hooked on Business Proposal.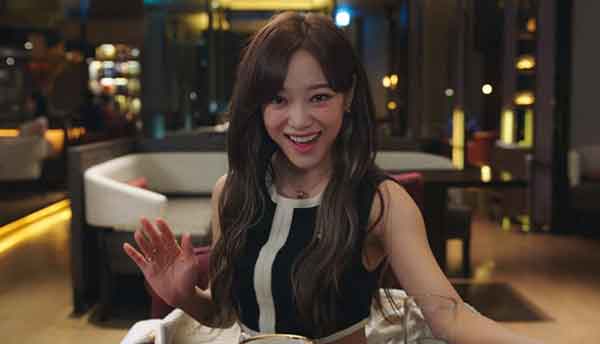 THE CHAOTIC DUO
Any scene that features Ha-ri and Yeong-so together is sure to be one for the books! Particularly memorable is their drunken scene which shows just how chaotic this duo can be.
Throughout the series, they are there for each other, showing that their friendship is not just for fun, but for keeps.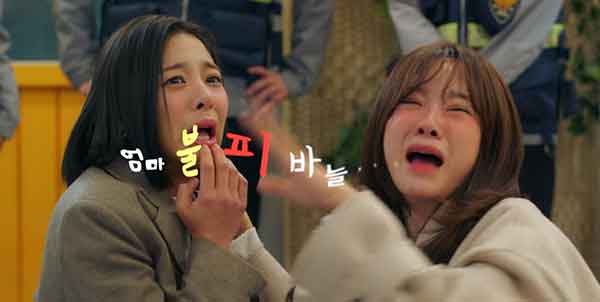 HOT MEN IN SUITS
Business Proposal is an office drama, which means Tae-mu and Sung-hoon are almost always in suits and long coats.
Who can't help but fall for them and their aura of power, authority, and overall good looks?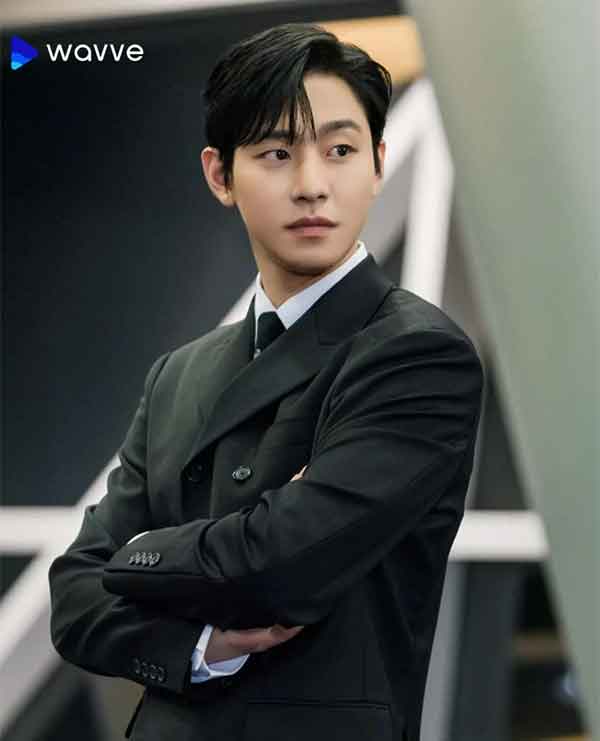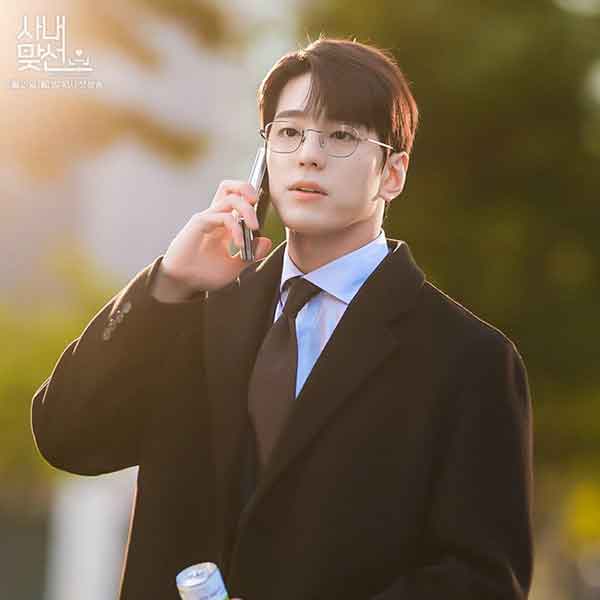 SECOND LEADS CHEMISTRY
The love story between Yeong-so and Sung-hoon threatens to overshadow that of Business Proposal's main leads, thanks to the natural chemistry between the actors.
Behind-the-scene photos and footage of Seol In-ah and Kim Min-kyu are having fans wish that they would take their chemistry off-screen and just start dating in real life!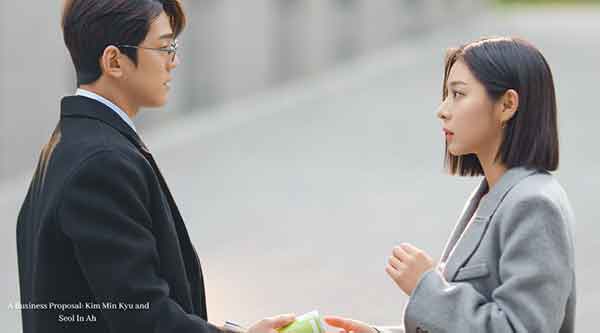 SOLID STORYTELLING
The webtoon upon which Business Proposal was based had many other storylines that never made it to the K-drama adaptation, and the drama writers could have easily fallen into the temptation of trying to say too many things with so little time.
With only 12 episodes to tell its story, Business Proposal made sure that every scene, every episode was vital in pushing the narrative along.
We hope the fans are in for a satisfying finale!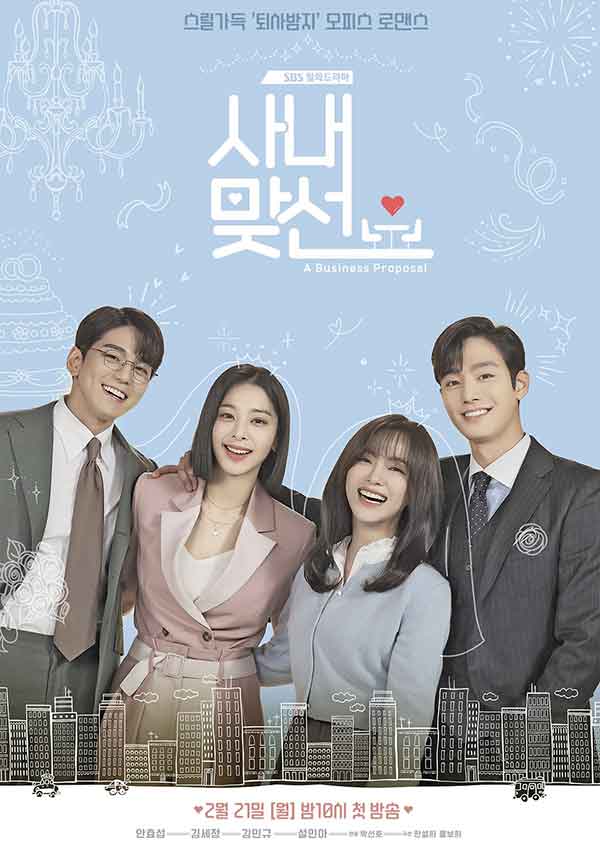 The PEP REVIEW section carries the views of individual reviewers, and does not necessarily reflect the views of the PEP editorial team.