Barrack O'Karma 1968, a Hong Kong TV series currently airing on TVB, faced criticism over the brownface of the actress portraying a Filipino character.
Brownface is when a light-skinned person wears dark make-up to appear as a person of color.
In Barrack O'Karma 1968, the actress Franchesca Wong plays the role of Luisa, a Filipino domestic worker.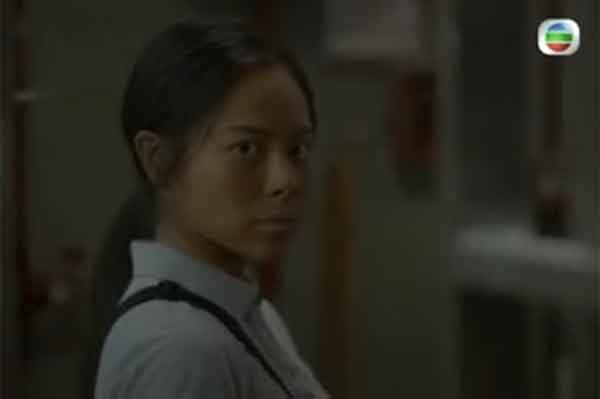 Franchesca was seen in one backstage footage applying brown make-up on her legs.
While applying make-up, she said, "I am transforming into another person, to Luisa," in what sounded like an exaggerated Filipino accent.
The video has gone viral on social media with various sectors expressing objection to the use of brownface in the show.
Vivienne Chow, a culture writer and contributor in American media company Variety, voiced her thoughts about the show on Twitter on April 13, 2022.
She wrote, "The Hong Kong media is raving the performance of a local actress painting her face dark to play the role of a Filipina in a TVB series. I didn't watch the show (not planning to) but this just feels so wrong. Why does this still exist in this day and age?"
A petition was also started on change.org, declaring that the footage was "unacceptable" and that Franchesca's behavior was "not only culturally insensitive and disrespectful" but also perpetuated "harmful stereotypes towards ethnic minorities in Hong Kong."
The petition also stated: "By allowing this on air they are sanctioning racism against ethnic minorities in Hong Kong."
At press time, 549 people have already signed the petition.
TVB EXPLAINS, FRANCHESCA APOLOGIZES
On April 13, Coconuts Hong Kong contacted TVB for its reaction on the criticisms about the show.
A TVB spokesperson responded and said the show's storyline "between a domestic helper and her employers was simply a dramatic story plot based on creativity" without any intention "to show disrespect or to discriminate any nationality in any of our program."
The TVB statement added that Franchesca Wong has "successfully portrayed" her role as Luisa through "her professional performing techniques and sophisticated handling of role-playing."
Today, April 20, seven days after her viral video came out, Franchesca aired her apology through an Instagram post.
Franchesca also stressed that she "genuinely" has "no intention to disrespect or racially discriminate any ethnic group."
She wrote (published as is), "I have taken some time over the past few days to process my emotions, reflect, speak to members of the community and listen to the many voices that have reached out to me.
"I sincerely apologise to all who have been negatively affected in any way by the 7th chapter 'Jei Jei' of the Barrack O'Karma 1968 drama series, and my role in it. I have learned through this incident that professionally trying my best to analyse, interpret and act a given role to fulfil the storyline, is only part of my job.
"I genuinely have no intention to disrespect or racially discriminate any ethnic group, please forgive me for getting it wrong. It has been a challenging experience to be at the centre of a lesson that art reflects deeply entrenched social attitudes. Open sharing, if handled well, can surely only be good in raising awareness of issues that need to be discussed. I am truly sorry that my insensitivities have offended and hurt. I am committed more than ever to using my acting for the good of the community."
Barrack O'Karma 1968 is a Hong Kong supernatural romantic drama series that features the story of a woman on a search for her barista boyfriend who has gone missing in the Golden Night Building.