After a long wait, ABS-CBN's version of Darna is finally coming to television.
The official full trailer of the series was launched on July 7, 2022, following the launch of its teaser poster on July 6.
The three-minute video shows the journey of Narda (Jane de Leon) and her reluctance to take on the responsibility of being Darna.
However, no matter what she does to avoid her fate, the stone always finds its way back to her to remind her of her mission.
Aside from the journey of Narda, other important characters are also shown in the trailer: Leonor (Iza Calzado), Ding (Zaijian Jaranilla), Regina a.k.a. Valentina (Janella Salvador), and Brian (Joshua Garcia).
Darna is expected to air on all ABS-CBN platforms this August 2022.
Here are some of the things we noticed in Darna's full trailer:
Narda has always had the heart to save others, including her bullied classmate in high school, Brian (Joshua).
When Narda rescues Brian from the bullies, he is impressed by her physical prowess.
She tries to downplay his flattery, but hides a secret smile when she turns away from him.
Leonor has a sweet relationship with her kids Narda and Ding (Zaijian). But one of their sweet moments ends abruptly when Narda and Ding see what seems to be a shooting star.
Apparently, this is a sign that creatures from another planet are trying to invade earth.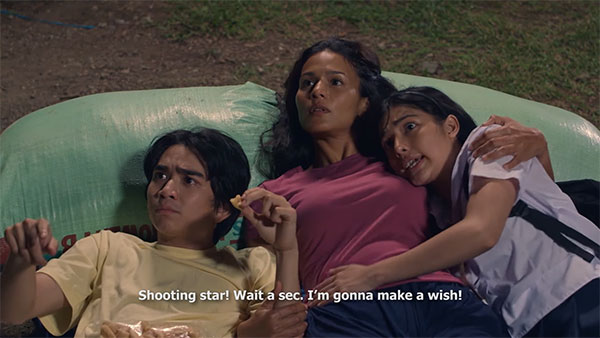 Iza Calzado is then seen wearing the Darna costume, as her character transforms into a superheroine to save the world. Her kids are unaware of her superhero alter ego.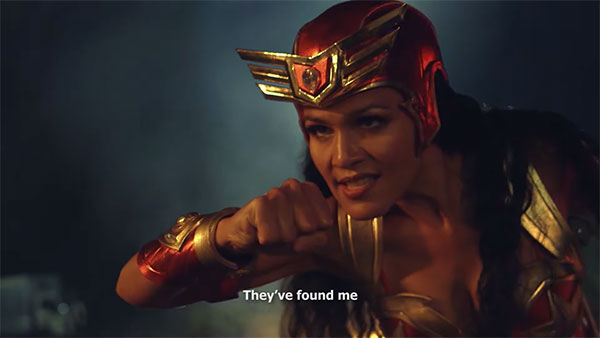 Apparently, these creatures are the mortal enemies of the planet Marte, where Leonor came from. They are after Darna's magical stone.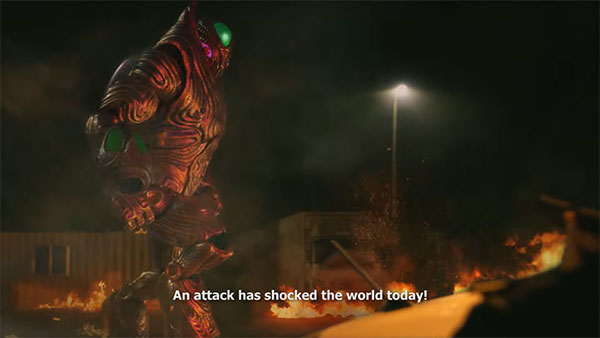 Narda then catches her mother reverting to being Leonor.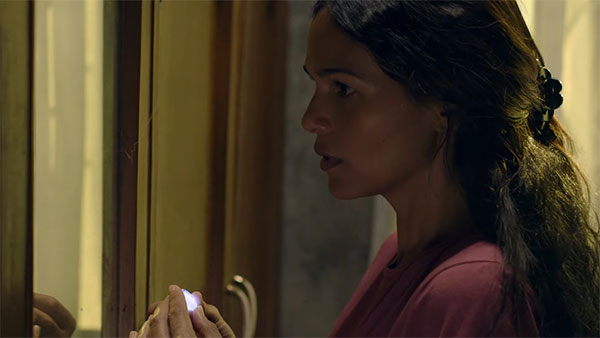 Narda asks her mom, "Ikaw si Darna?"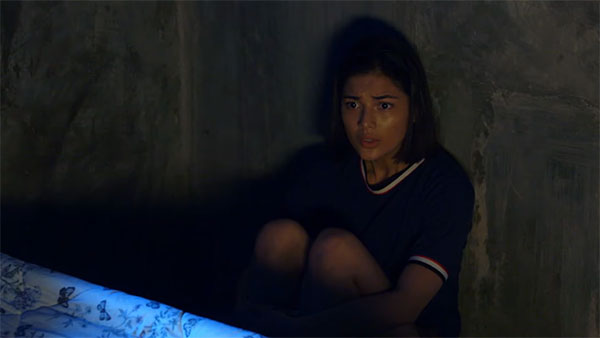 Now that her secret identity is revealed, Leonor tells Narda that she is fated to be the next protector of the stone.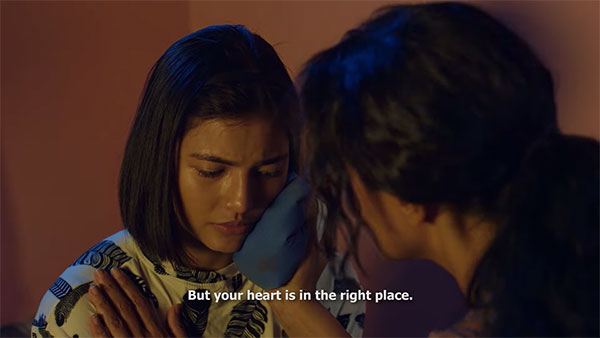 Still a high school student, Narda starts training to become Darna.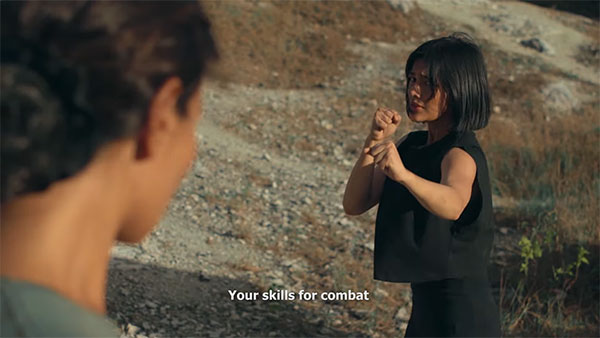 However, she is reluctant to take on the role as she thinks she can never fill the shoes of the original Darna, her mother Leonor.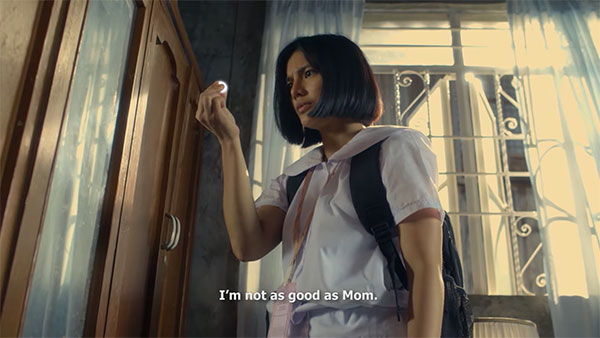 When the creatures return to earth to steal the stone, Leonor wrestles with them as a mortal as the stone is with Narda.
Just as Narda is about to throw the stone to Leonor, her mother is killed by the creature.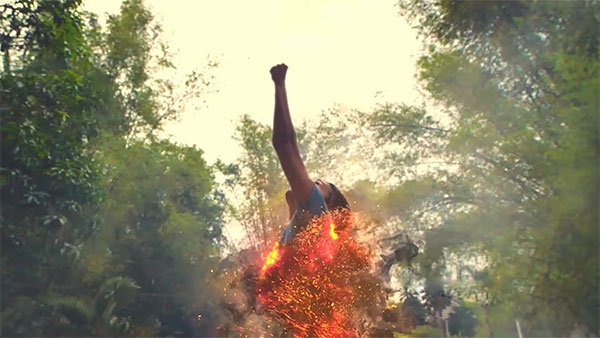 The next scenes show what life has become for Narda, who is now a medic officer.
She works with Brian, who is now a police officer.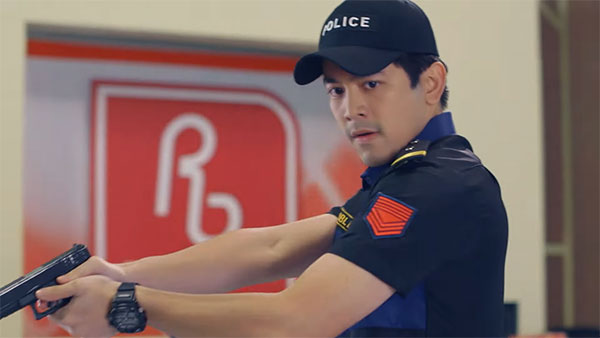 Who's excited about this Joshua Garcia topless scene?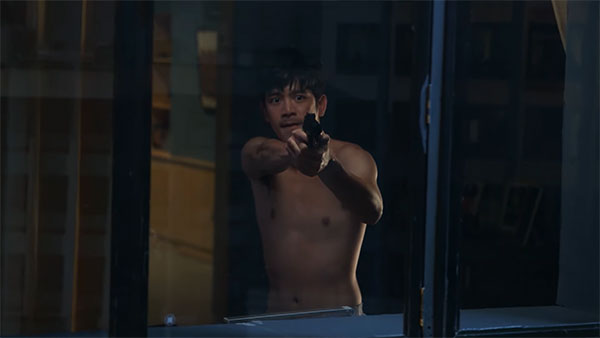 Regina, played by Janella Salvador, fights the villains inside her head that hides a hair of snakes. She is hiding her real identity as Valentina.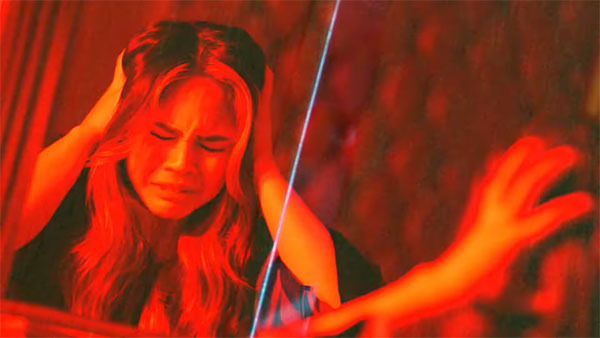 During an earthquake, Narda is wakened as the stone, which she has lost, falls down on her.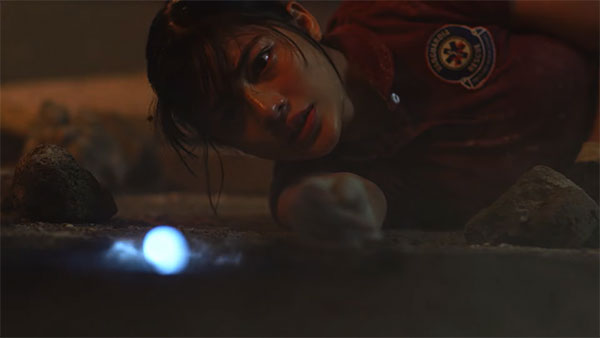 She then stands up and swallows the stone.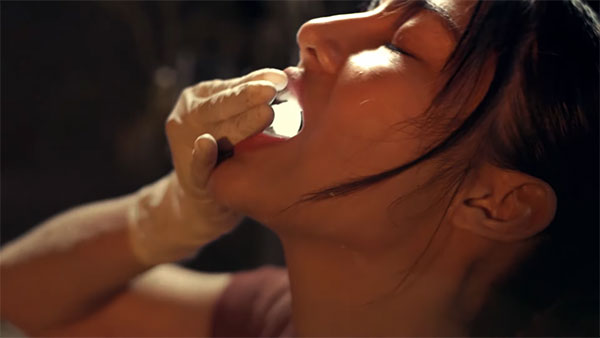 The trailer's last scene is a cliffhanger with Narda transforming into Darna but not showing her in full costume.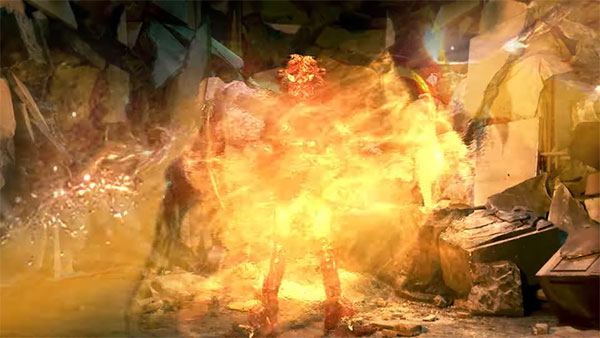 The final frame shows the title card as Jane shouts "Darna!"
Darna has been in production as a TV series since late 2021. Jane assumed the title role in 2019 when it was originally supposed to be a movie by Star Cinema.
Chito Rono and Avel Sunpongco helm the directorial duties in the TV series, with the production team is under JRB Creative Production, headed by Julie Anne Benitez.