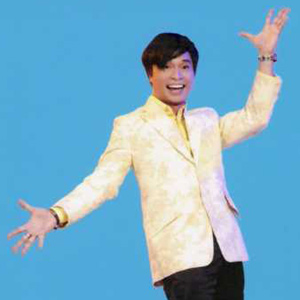 ---
Catering to Filipinos who love game shows, Go Bingo will be seen once again on Philippine television. Hosted by stand-up comedian Arnel Ignacio, Go Bingo airs weeknights starting April 14 (Monday) to bring loads and loads of fun and surprises to its contestants and home viewers.


GMA-7's interactive game show will entice the audience with more prizes and giveaways. Even home viewers can play the game as they tune in to watch the show.
Three studio contestants compete in each episode after they successfully pass the auditions. Each episode has three rounds. A board containing a set of 15 numbers will be designated to every contestant. The player's goal is to light up the numbers on the board assigned to them by quickly answering the questions of the game master.
In round 1, the players need to light up the four corners of their number boards. In round 2, lighting the middle row is the target of each contestant. And in the last round, they will all play blackout. The first one who completes the blackout will get a chance to play in the jackpot round.
ADVERTISEMENT - CONTINUE READING BELOW
Studio players need to display presence of mind, alertness and attentiveness in answering the questions posed by Arnel Ignacio. If nobody wins in the jackpot round, the prizes will be rolled over to the next episode. The jackpot prize will keep on growing until a player wins it.
For home viewers to participate in the Kapuso Network's game show, they need to exchange their proof of purchase at selected Mercury Drug outlets nationwide to claim their scratch cards. Home viewers are required to text the unique code in their scratch cards to get their Go Bingo virtual playing card.
All they need to do is to watch the show and wait for the numbers that will be lighted up by the studio contestants. They have to match the lighted up numbers with the digits on their Go Bingo virtual playing card. The home viewer who will first win the blackout using their virtual playing card will be declared as the winner. Big and exciting prizes await the lucky home viewer.
ADVERTISEMENT - CONTINUE READING BELOW
Go Bingo features a high-tech playing mode and fabulous set arrangement. Game show master Arnel Ignacio is once again tapped as the host of the program, which was one of the most watched TV shows during its time.
Watch and play Go Bingo weeknights starting April 14 right before GMA-7's 24 Oras.