Bea Bianca added conflict to the lives of Yna and Angelo in the ABS-CBN teleserye Pangako Sa 'Yo.
This girl, aside from Claudia Buenavista, became one of the hindrances in Yna and Angelo's love story.
Just like the 2000 version, the 2015 remake of Pangako Sa 'Yo also features clashes between Bea Bianca and the star-crossed lovers.
Let's take a look at the two actresses chosen to portray the kontrabida in Yna and Angelo's love story in PSY.


BEA BIANCA IN 2000. In the 2000 version, Vanessa del Bianco portrayed Bea Bianca Bejerrano, also known as Elektrika Powers.
Bea Bianca is the daughter of Amor Powers' (Eula Valdes) deceased husband, James.
Bea Bianca, who previously lived in the United States, is known to be sexy, sultry and flirty.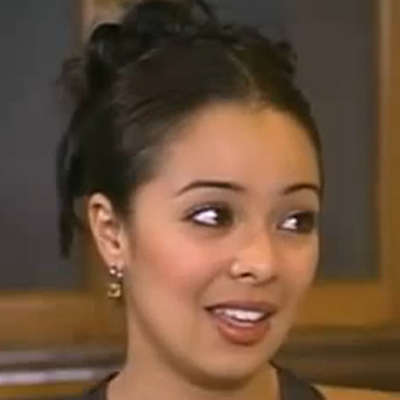 When Bea Bianca met Angelo (Jericho Rosales), she became obsessed with him. She went so far as kidnapping Yna (Kristine Hermosa) torturing her just to keep Angelo for herself.
However, Bea Bianca did not succeed with her evil plans and in the middle of the series, she ended up in a mental hospital.



BEA BIANCA IN 2015. A lot of fans were curious to know who would be chosen to play Bea Bianca in the 2015 version of Pangako Sa 'Yo.

Her role would be crucial in forming the development of the new Yna (played by Kathryn Bernardo) and Angelo (Daniel Padilla).
ABS-CBN announced that they will hold auditions for the actress who will portray Bea Bianca.
Last June, it was announced that Sarah Carlos was chosen to play the kontrabida role after beating 200 auditionees nationwide.

Just recently, Yassi Pressman herself confirmed that she did audition for the role.


(Read: Sarah Carlos bags role as Bea Bianca, third party to Kathniel in Pangako Sa 'Yo)

When Bea Bianca first appeared in the Kapamilya TV series, a lot of changes were seen in her character.
First, instead of being spelled out as Bea Bianca, her name was styled as one word: Beabianca.
She was first introduced as a poor lass who was the ex-girlfriend of Angelo (Daniel Padilla). Beabianca harbors ill feelings because her family blames Angelo for the death of her brother Jasper, who happaned to be Angelo's best friend.
Her character also dreams of becoming a popular commercial model.

Unlike the original Bea Bianca who is fluent in English, Beabianca has a tendency to speak in gay lingo.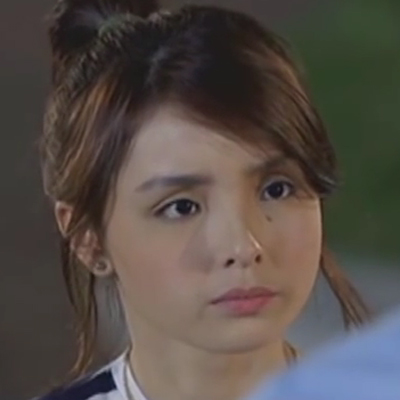 Later on, Beabianca met Yna during an entrance exam for a scholarship application. They became instant friends.

Yna also paved the way for Beabianca and Angelo to reconcile.
However, Yna and Beabianca's friendship ended when Yna did not let Beabianca copy her answers in an exam.
Beabianca got mad at Yna and told her that she has already changed after Yna and Angelo got into a relationship. Apparently, Beabianca still has romantic feelings for Angelo.
The conflict between them deepened when an accidental kissing photo of Beabianca and Angelo became viral after they auditioned for a commercial.
Viewers have yet to see what Beabianca is capable of doing in order to ruin the lives of Yna and Angelo.


PEPsters, who do you think is the better Bea Bianca: Vanessa del Bianco or Sarah Carlos?
Share your thoughts in the comments sections below.