After the big fight between good and evil in the September 25 finale of�Nathaniel, another struggle can now be seen on television.
This time, the battle rages on between responsibility and revenge.
On September 28, viewers witnessed the much-awaited comeback of ABS-CBN's teleserye king Coco Martin on the small screen. He plays dual characters in the TV adaptation of FPJ's Ang Probinsyano.
The teleserye, which is directed by Malu Sevilla and Avel Sunpongco, revolves around Ador – a reponsible policeman who will be killed in a mission he is trying to solve.
His mission and the mystery behind his death will soon be solved by his twin brother Cardo, who will pretend to be Ador.
We have not yet seen traces of Cardo in the pilot episode. Instead, the teleserye showed the start of Ador's journey in becoming a respected policeman.
In case you missed the pilot episode, we present seven things why FPJ's Ang Probinsyano's pilot episode stood out.


1. Fernando Poe Jr.'s voice will make you feel nostalgic.
After the first sequence of the pilot episode, a line from the original movie of Fernando Poe Jr. can be heard.

Pat of his dialogue goes, "Inyong alalahanin, hindi lahat nang nagnanais na maglingkod sa bayan ay nabibigyan ng pagkakataon."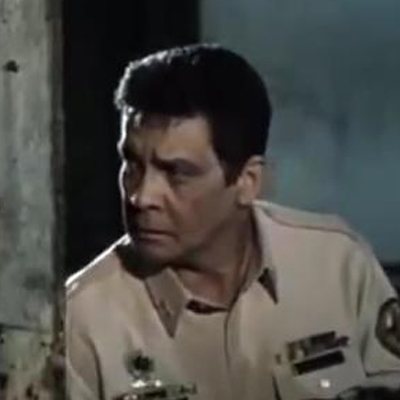 FPJ, the King of Philippine Cinema, was the original Probinsyano. Through this series, the Kapamilya Network pays tribute to the late actor who�

This ABS-CBN teleserye is based on his 1997 movie, that even spawned a sequel titled Ang Pagbabalik ng Probinsyano.



2. Coco Martin serves as the show's creative consultant.
Just like in his previous teleseryes Walang Hanggan, Juan Dela Cruz and Ikaw Lamang, where he took lead roles, Coco also acts as this new action-drama series' creative consultant.
However, you won't see the name "Coco Martin" in the credits, instead, he uses Rodel Nacianceno, his real birth name.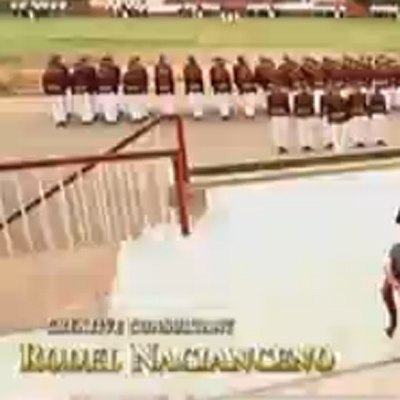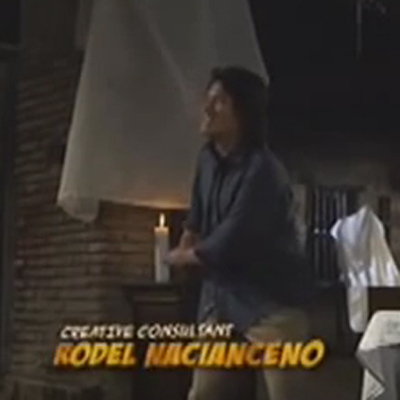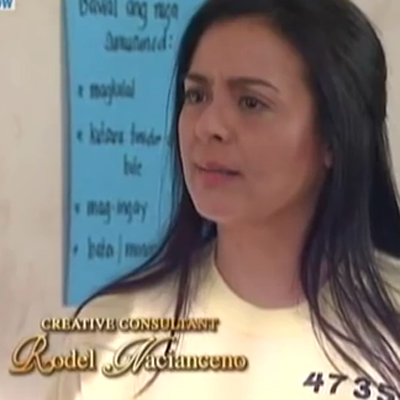 3. Coco did most of his stunts himself.
During the pilot episode, FPJ's Ang Probinsyano already showed a number of action scenes – including Coco climbing on top of a PNR train as he needed to chase a criminal (played by Julio Diaz).
It seemed like their action scene was already shot in chroma effect, but it can be seen that it was really Coco who climbed on top of the PNR train.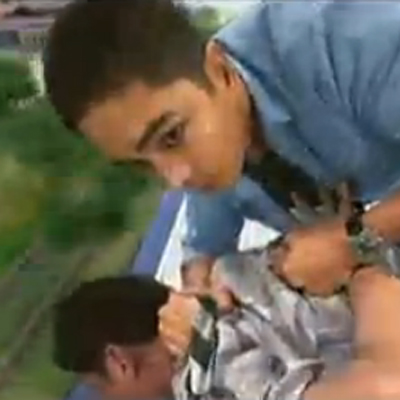 In a separate interview, Coco proudly shared that he did his action stunts himself! We are looking forward to the scene where his character Ador will jump into a river.


Read: Coco Martin jumps into a river; does most of his stunts in Ang Probinsyano


4. The cast members who played policemen underwent bootcamp training.
It was also shown in the pilot episode that the characters of Coco, Arjo Atayde, Mhyco Aquino, Marc Aqueza, John Medina, and Lester Llansang went through different phases of police training during their stay at the Philippine National Police Academy.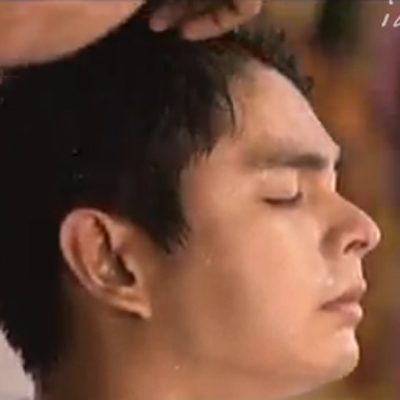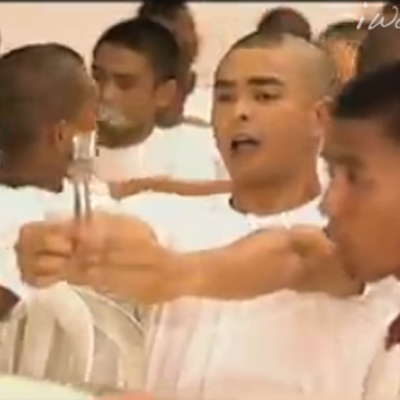 Coco revealed in a previous interview that he and the other cast members chose to undergo real police training – including shaving their hair – even though they were not required to do that.


Read: Coco Martin on Maja Salvador and Julia Montes: "Pareho kong mahal 'yan!"


5. Bela Padilla is lucky enough to get 3 kisses from Coco…and give back 4 kisses!

This is Bela Padilla's first project with ABS-CBN after she transferred from GMA Network.
She is really lucky that for her first project, she gets to play the wife of Coco in this teleserye.
In the pilot episode alone, she was able to score 3 kisses from the Teleserye King – one on the forehead, one on the nose and one on the lips!�
But it didn't end there as she was also able to kiss Coco four times!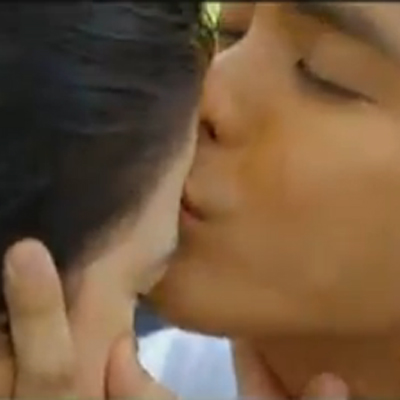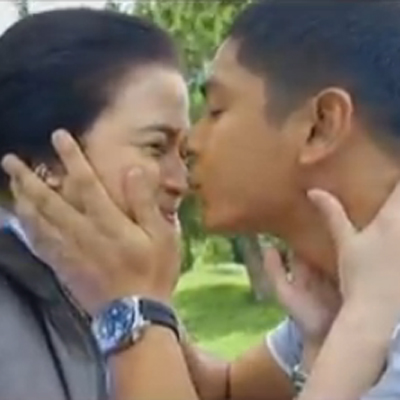 6. The show might remind viewers of Coco's soap opera,�Minsan Lang Kita Iibigin.
Avid fans of Coco and ABS-CBN teleseryes might have felt deja vu while watching FPJ's Ang Probinsyano as they might see same elements from Coco's 2011 teleserye Minsan Lang Kita Iibigin (MLKI) where he played twins: a soldier named Alexander and an NPA rebel named Javier Del Tierro.
In Ang Probinsyano, Coco also plays the twins Ador and Kardo. But there would be no scenes for Ador and Kardo together, as Ador was already killed upon the appearance of Kardo.
In FPJ's Ang Probinsyano's pilot episode, the graduation of Ador from the PNP Academy was aired. It is reminiscent of the graduation of Alexander from the Philippine Military Academy, which was also shown in MLKI's pilot episode.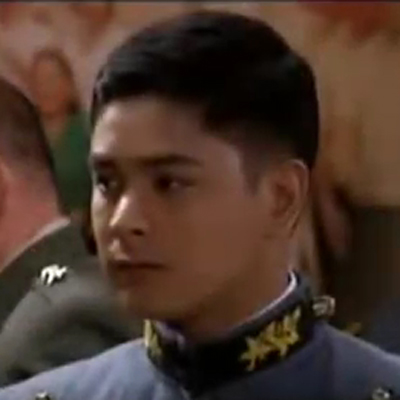 But aside from the graduation and portraying twin characters, another similarity of FPJ's Ang Probinsyano�with�Minsan Lang Kita Iibigin�is the presence of Coco's other leading lady, Maja Salvador. She has yet to make an appearance in the pilot week since the role was supposed to be played by Angeline Quinto.�
In a previous interview, however, Coco clarified that this new teleserye has a lot different from his 2011 drama.
"Unang-una, medyo malayo yung kwento nila. Yung Minsan Lang Kita Iibigin kasi is about the NPA and then a soldier, ito naman, it's about the kapulisan.
"Malayo, malayo yung comparison. At saka sa Minsan Lang Kita Iibigin kasi sabay yung character ko, e.
"Ito naman may kailangan akong gampanan, kailangan kong gampanan yung pagkatao ng kapatid ko, ng kakambal ko.
"Maaaring yun lang dahil kambal ako tapos si Maja yung kasama ko, kaya medyo may pagkahawig nga siya."


Read: Coco Martin on Maja Salvador and Julia Montes: "Pareho kong mahal 'yan!"


7. FPJ's Ang Probinsyano does not only pay tribute to policemen but to grandmothers as well.
Coco and the production team had already mentioned before in interviews that the show intends to give tribute to policemen.
But it also pays respect to another important person in everyone's lives: grandmothers.
This was manifested by Ador and his Lola Flora (played by Susan Roces). It was shown that Lola Flora and Ador had a very close relationship, and she was the one who took care of Ador after his parents died.

Coco's character gave a loving tribute to Lola Flora that he could very well have been talking about his own grandmother since he is admittedly a lola's boy in real life.�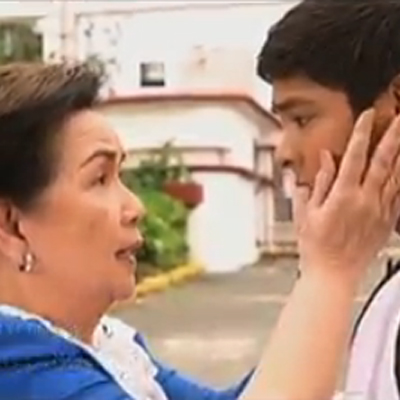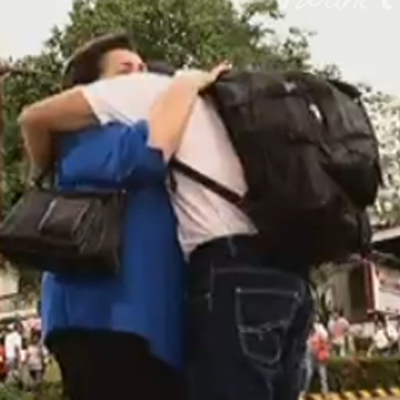 These seven things happened only in the pilot episode, so we should expect more notable things in this new Kapamilya teleserye that airs after TV Patrol.


Viewers can also look forward to Arjo Atayde's performance (based on those who watched the preview, he is truly a�villainous character), and of course, Maja Salvador's first appearance.�