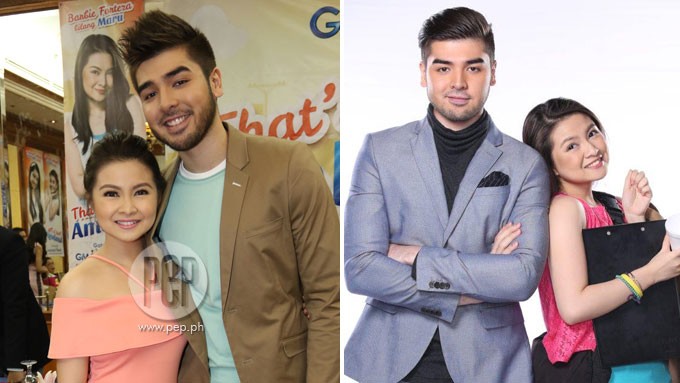 ---

The love team of Barbie Forteza and Andre Paras, which was first introduced via the afternoon show The Half Sisters, will now be seen in the primetime block.
The AnBie tandem will be featured in GMA-7's new kilig primetime series, That's My Amboy, which is set to air tonight, January 25.
This new light-romance drama tells the story of Maru (Barbie), a hardworking woman who crosses paths with teen star heartthrob Bryan Ford (Andre Paras). Due to an accident, the two will be working together and develop a love-and-hate relationship for each other.
Here are five things to know about That's My Amboy, which is directed by Bb. Joyce Bernal:


1. The successful tandem of Barbie Forteza and Andre Paras moves to primetime.
After being part of the long-running afternoon show The Half Sisters (which aired from June 2014 to January 2016), Barbie and Andre get to work with each other again through this Kapuso teleserye.
This time, however, Barbie and Andre temporarily veer away from the usual dramatic scenes they had in The Half Sisters. Instead, they are set to give kilig via this rom-com.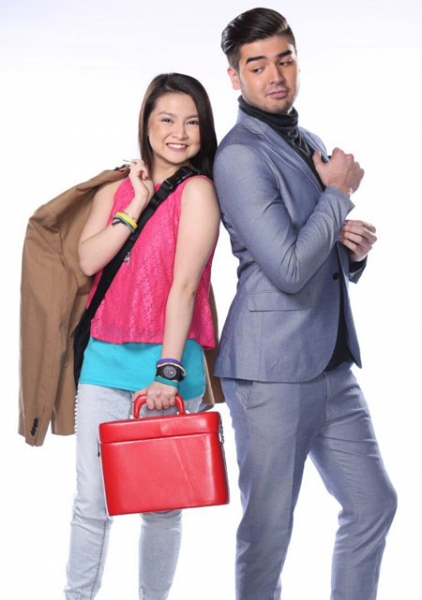 The shift is also evident with their looks in this new teleserye. Barbie displays a more bubbly style with her choice of clothes while Andre veers away from the good boy look as he sports an undercut, brushed up hairstyle and is often seen wearing more formal clothes.
Barbie is cast as Maru, a determined, hardworking young lady who meets Bryan Ford (Andre Paras), TV's hottest matinee idol who, despite his success, seeks for the attention and appreciation of his family and his girlfriend (played by Jazz Ocampo).
Due to an accident, Maru and Bryan cross paths with each other. Bryan eventually hires Maru to work for him as his personal assistant since Maru is faced with financial problems.
ADVERTISEMENT - CONTINUE READING BELOW
Soon, Maru and Bryan will form a good working relationship that will eventually blossom into romance.



2. John Arcilla returns to television as a Kapuso.
After the success of his historical biopic Heneral Luna, John Arcilla returns to the small screen as Lito, Maru's loving stepfather who works as a stunt director.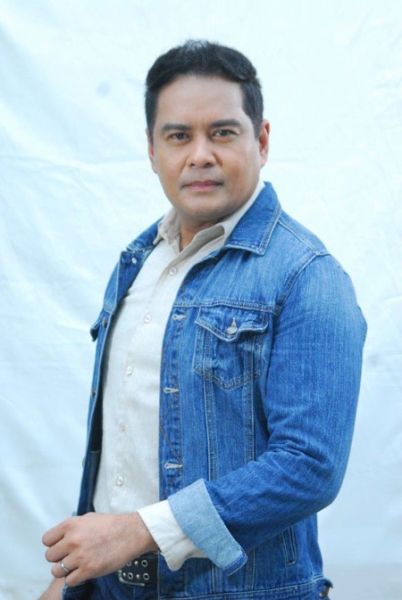 Unfortunately, Lito met an accident because of Bryan. This accident paved the way for Bryan to hire Maru as his personal assistant.
In this teleserye, John goes back to his usual role on television as a jolly, loving father, contrary to his role in the critically-acclaimed film Heneral Luna, wherein he played the feisty general.
John Arcilla's past TV projects include the ABS-CBN teleseryes Pure Love and Oh My G!

3. Tonton Gutierrez and Matet de Leon are part of this teleserye while being seen on a rival network.
Actor Tonton Gutierrez marks his return to the doing Kapuso Network after being with ABS-CBN for quite some time.
In That's My Amboy, Tonton plays Albert Romero, a ladies' man who is also a former matinee idol.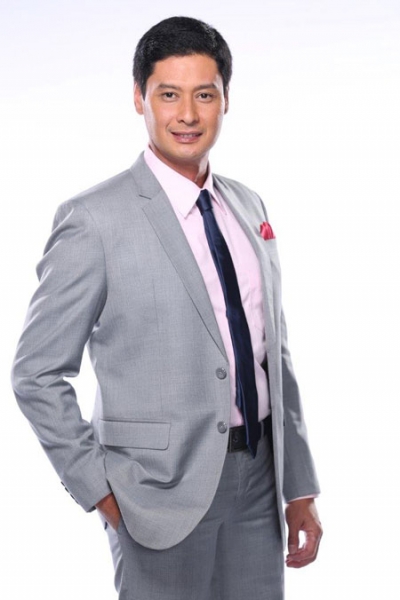 Just a week before the airing of this series, Tonton's character was killed in the Kapamilya afternoon show And I Love You So. Tonton is also currently part of ABS-CBN's primetime show You're My Home.
On the other hand, Matet de Leon also plays a vital role in That's My Amboy as Yolly, Andre's loyal and supportive nanny. Currently, Matet is also part of the weekend child-friendly show Wansapanataym presents Susi Ni Sisay.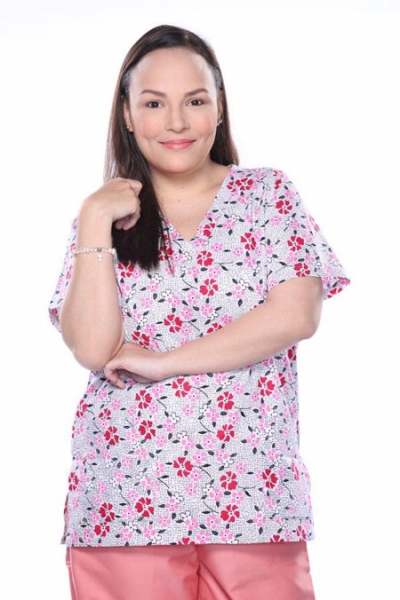 Aside from Tonton and Matet, several seasoned stars are also part of this new TV show: Donita Rose, Maru's loving mother who is a former actress; Maritoni Fernandez as Alice Ford, Bryan's mother who is not in favor of him joining show business; and Meryll Soriano as Divine, Bryan's loyal but strict manager.



ADVERTISEMENT - CONTINUE READING BELOW
4. The teleserye gives insights about the culture of showbiz.
This is not the first time that a teleserye will have show business as its theme. However, That's My Amboy is more up-to-date since it focuses on the popularity of love teams and teen stars.
These teen celebrity characters will be personified by Andre, Jazz Ocampo (as Trina Dominguez), Pam Prinster (as Miley) and Kiko Estrada (as Patrick Almeda).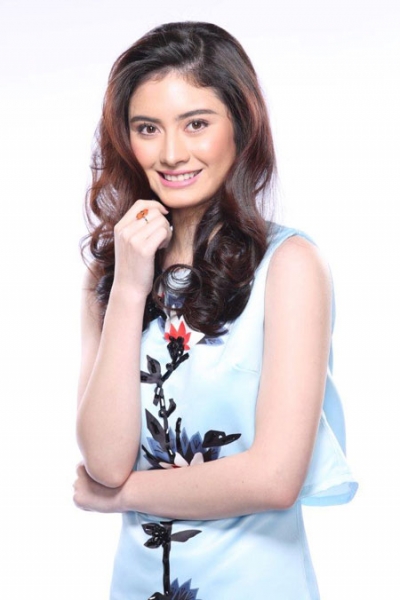 Jazz Ocampo

It also shows the life of celebrities in front and behind the cameras: that they are just like other people who get tired, get broken hearted, and fall in love.
It also depicts how fangirls go ga-ga over their favorite actors, while some fans aspire to become a TV personality.
In That's My Amboy, Bryan is in a relationship with Trina. However, Trina broke up with him. This paved the way for Patrick, Bryan's rival and Trina's love team partner, to court Trina. Miley is Bryan's love team partner.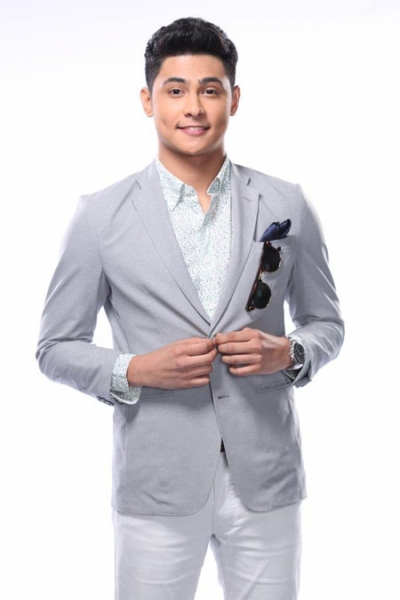 Kiko Estrada
On the other hand, Maru aspires to become a TV actress while her two little sisters are fangirls of the two boys.



5. Bb. Joyce Bernal returns to the genre she does best: romantic comedy stories.
Director Bb. Joyce Bernal is known for her romantic movies, especially those that topbilled Regine Velasquez.
After doing straight dramas on TV such as Kailangan Ko'y Ikaw (the 2013 teleserye starring Kris Aquino), Paraiso Ko'y Ikaw, and My Faithful Husband, she returns to directing a romantic-comedy, this time for television.
However, this teleserye has some similarities with her 2000 movie Kailangan Ko'y Ikaw, wherein Regine's character is a popular singer who falls in love with a car mechanic, played by Robin Padilla.
In fact, there is a particular scene in the trailer of That's My Amboy that resembles a popular scene in the aforementioned movie where Regine's character rushes to her van only to find out that it was Robin's character driving her car.
ADVERTISEMENT - CONTINUE READING BELOW
In the trailer of That's My Amboy, Maru is driving her owner-type car when she saw Bryan's tarpaulin and starts mocking him. Bryan suddenly emerges from backseat of her car and both of them were shocked.



Viewers can look forward to seeing how That's My Amboy will be different from other romantic-comedies shown on television and films.
This light-drama show also stars Jerald Napoles, Jan Manual, Philip Lazaro, Pauline Mendoza, Kryshee Grengia, and Rob Walcher.
Aside from Direk Joyce, director Dominic Zapata also directed episodes for this new drama series. It is under a creative team headed by Denoy Punio-Navarro.
That's My Amboy airs after Little Nanay and serves as a replacement for Kapuso Primetime Cinema.


All photos courtesy of GMA Corporate Communications.