You don't need to get your eyes checked because you're not seeing double!
Filipino fans of K-pop and K-drama have probably experienced watching a show with their favorite celebrity and just realize that they do look so much like some of our local celebrities.
We're taking twinning to another level because we named nine pairs of Filipino and South Korean celebs who could pass off as twins (or even triplets)!
Check our list below:


1. Kris Lawrence and Big Bang's Taeyang
Probably the most popular twinning in the K-pop scene in the Philippines is Search For A Star In A Million winner Kris Lawrence's uncanny resemblance to Big Bang's Taeyang. Both share similar taste in fashion and passion for music. Plus points for the same hairstyle, as well!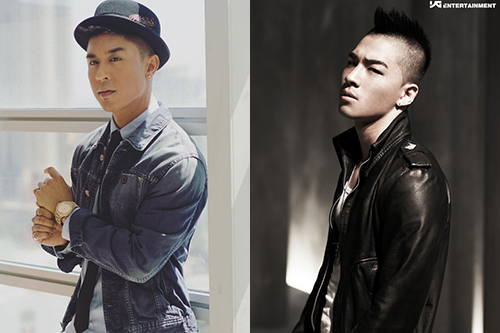 (Photo: @imkrislawrence on Instagram / ygfamily.com)

2. Rocco Nacino and Descendants of the Sun actor Jin Goo
If you're watching an avid viewer of Encantadia and Descendants of the Sun on GMA-7's primetime block, you have probably mistaken Kapuso heartthrob Rocco Nacino as the South Korean actor Jin Goo. We couldn't blame you because these two could really pass as brothers. May be they are brothers in their past lives!


(Photo: Yes! Magazine 100 Most Beautiful 2016 / GMA Corporate Communications)

3. Carrot Man Jeyrick Sigmaton and Lee Min Ho
Since Jeyrick Sigmaton aka "Carrot Man" trended on social media, he has been compared to top Korean stars including The Heirs star Lee Min Ho. Jeyrick's most recent photoshoot with Jerick Sanchez proves that he does resemble the South Korean superstar.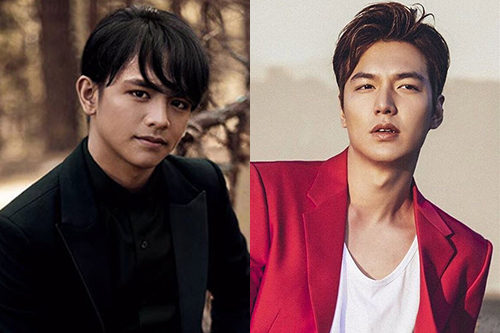 (Photo: @jericksanchez on Instagram / @actorleeminho on Instagram)

4. Pinoy Big Brother alumnus Richard Hwan and My Love From The Star's Kim Soo Hyun
Richard Hwan and Kim Soo Hyun's astonishing resemblance makes it to this list! The resemblance from their eyes to their smile is undeniable. Perhaps Richard would look good as the local version of Matteo Do (originally played by Soo Hyun) in the upcoming Kapuso remake of My Love From The Star.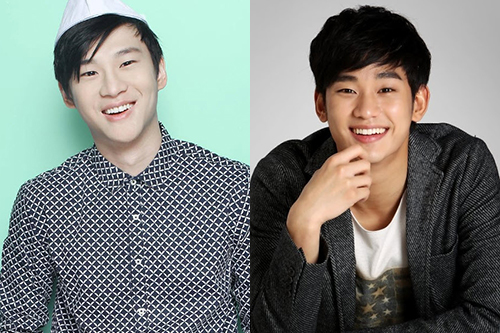 (Photo: @richardjuan on Instagram / kdramastars.com)
5. Vice Ganda and BTS' J-Hope
Bangtan Boys just concluded their Manila concert last Saturday and one member reminded Filipino fans of a local celebrity. This is no other than the K-pop group's lead rapper J-Hope who resembles It's Showtime's Vice Ganda (in some angles). But really, J-Hope looks like Vice Ganda's younger brother.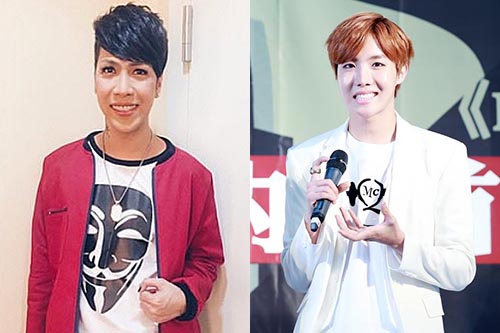 (Photo: @praybeytbenjamin on Instagram / @onlydoyoung on Twitter)

6. JM De Guzman and SHINee's Choi Minho
For some reason, ABS-CBN actor JM de Guzman reminds a few K-pop fans of SHINee's member Choi Min Ho but upon checking it out, they do look so much alike! Give JM that side swept hair and you'll probably secondguess who's who.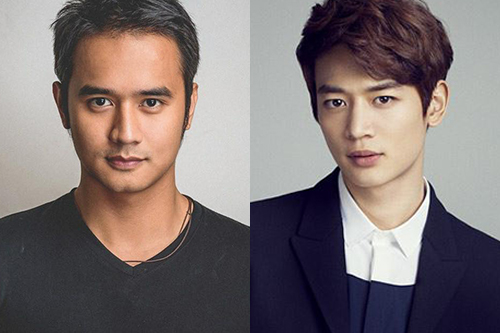 (Photo: JM De Guzman of Facebook / pinterest.com)
7. Richard Poon and JYJ's Yoo Chun
Another familiar twinning on local K-pop scene is Kapamilya crooner Richard Poon and his South Korean counterpart Park Yoochun. Aside from their looks, Richard and Yoo Chun are both passionate about music. Who knew Richard could pass off as K-pop idol?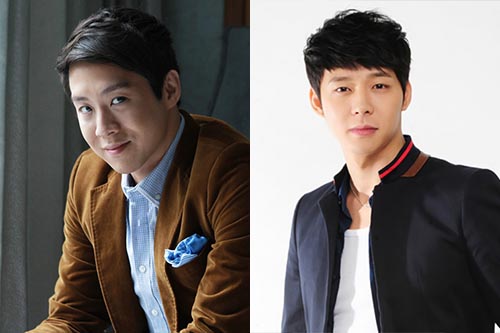 (Photo: alchetron.com / kpopfighting.com)
8. Mark Bautista, Rain, and 2PM's Lee Jun Ho
If two people looking so much alike isn't enough, then here's Kapuso balladeer Mark Bautista, South Korean singer Rain, and 2PM's Lee Jun Ho! These three celebrities look like triplets seperated at birth!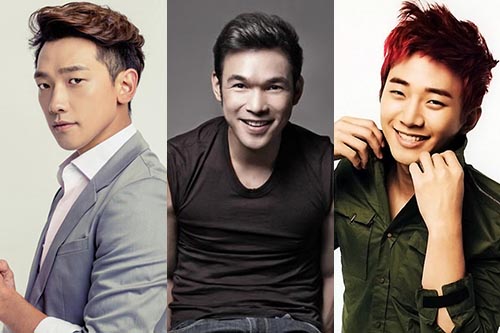 (Photo: star.koreandrama.org / Mark Bautista on Facebook / 2oneday.com)
9. Jak Roberto and The Healers actor Ji Chang Wook
Do you see it? We do recognize a few similarities between Kapuso hunk Jak Roberto and The Healers actor Ji Chang Wook to a certain extent. Still, both actors are definitely good-looking. Agree?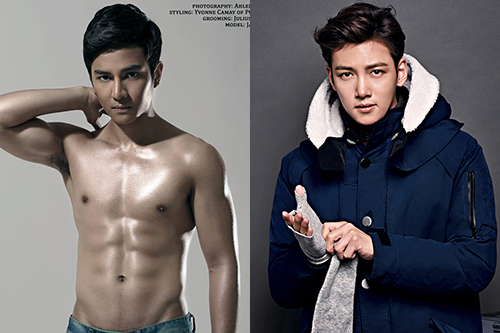 (Photo: Ashleks Fusilero / jichangwookkitchen.com)