Australian actress Claire Holt met her Filipino fans at the second year of AsiaPOP Comic Convention that was held in Manila from August 26 to 28, 2016.
Claire is one of the four Hollywood headliners of Comicon's sophomore edition along with The Stranger Things actress Millie Bobby Brown, Game of Thrones actor Joe Dempsie, and X:Men film series' Nicholas Hoult.

(Read: Nicholas Hoult plans to visit a couple of islands in the PH; reveals his preferred Team in Pokemon Go)

Claire told the local press that she's enjoying her first time in the Philippines. The Aquarius actress gushed, "I absolutely love it! Everyone is so friendly and you just have beautiful people and the city's really cool."
She added, "I haven't had the chance to see too much but just driving around is just really different to anywhere I've been. I'm going to come back a lot."
Claire said she has been trying out eating Filipino food back at her hotel. She told the press, "They have this amazing spread for breakfast and I've been trying to taste all these Filipino delicacies."
Claire added that she hasn't tried eating our local delicacy, balut. The actress said, "I haven't tried… is it called balut? I haven't tried that yet, I don't know if I'm gonna get there, we'll see!"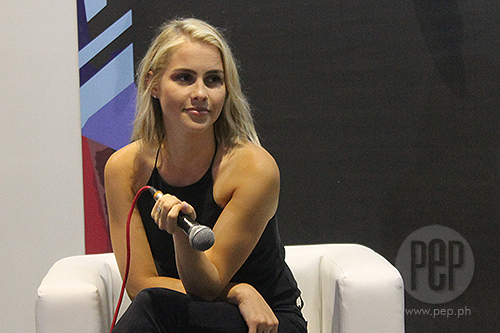 SOCIAL ISSUES. During the press conference, Claire addressed several social issues facing this generation. One in particular is how to handle one's social media accounts.
As for Claire, she makes sure to update her fans by showing facets of her true personality.
She further explained, "I try to stay authentic to myself. I try and show my fans or my followers who I am while still sort of remaining respectful and keeping some personal boundaries."
Claire added, "I try not to swear or say anything suggestive or offensive. I think, you know, it's a place [internet] where there should be nothing but love.
"So I just try to be light and friendly and engage with my fans and I post a lot of pictures of my dog.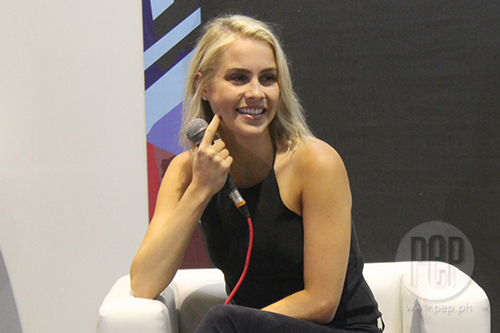 Claire also gave her stand on the wage gap between Hollywood actors and actresses. Last Thursday, August 25, Forbes magazine released their annual list of highest paid celebrities.
Hunger Games actress Jennifer Lawrence ranked 1st with $46 million while Dwayne 'The Rock' Johnson was hailed most paid actor with $64.5 million. However, the top 10 highest paid actresses earned less than half of the total of their male counterparts.
Claire said she's has also experience such gender inequality but more on the role that she portrays. She explained, "My experience with that is during mainly with the characters that I play. I've been on the show called Aquarius where I play a young female police officer in 1960s.
"It was absolutely degrading and caught in a lower ranking than her male counterparts so it's very interesting for me to play that role and really connected with it and found this sense of strength as a woman, I think."
In the end, Claire also advocates for equal pay for all. She explained, "Gender equality is definitely an issue and I really applaud the people, the actresses who are vocal about it and speak up and stand up for themselves. I really do believe equal job deserves equal pay for everyone."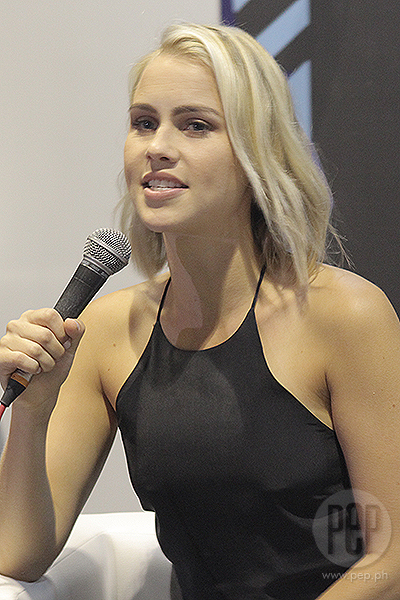 ACTING CAREER. Members of the press also took the chance to ask her about her craft. For most of her years in acting, Claire has portrayed supernatural characters.
The 28-year-old actress is known for her portrayal as a mermaid named Emma Gilbert in H2O: Just Add Water, and a vampire named Rebekah Mikaelson in CW's The Vampire Diaries and its spin-off series The Originals.
Claire also starred in the stand alone sequel of Mean Girls 2 and had a recurring role as Samara Crook in Pretty Little Liars. Currently, she's playing the role of Charmain Tully in the period crime drama Aquarius.
When asked about her transition from playing otherworldly creatures to a normal human, Claire answered, "It was really interesting transitioning from the supernatural world/CW Originals to Aquarius. It's certainly a different kind of format, a different style of acting. I was fascinated by it and I love every minute of it."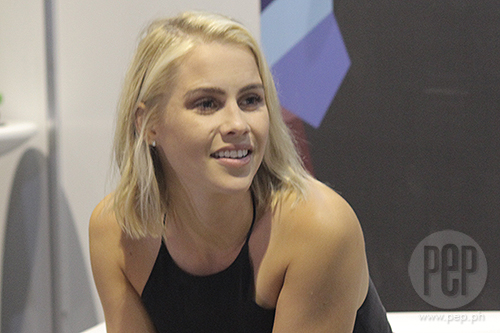 Claire points out that she enjoys playing roles for TV especially for the chance of exploring more about the characters. The actress, however, said she's very much willing to play characters for film.
She told the press, "There's a lot of freedom with that show to sort of explore things in my own way. I really, really enjoyed that.
"I love television, truly love it. I think there are amazing stories to tell, so many incredible show-runners, and writers, and characters, really dynamic characters on television that you have the opportunity to really develop when you have a longer season.
"That's what I've always responded to and been driven behind but of course, I would to do film as well. I just love my job. I love being an actress, I love being on set so if any time an opportunity came, I'm happy."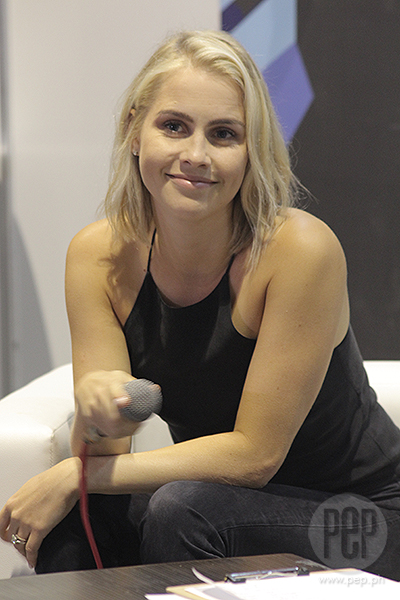 Back in 2014, Claire was considered to play the role of Supergirl in CW. The role eventually went to Melissa Benoist of Glee fame. PEP.ph (Philippine Entertainment Portal) asked whether she's open to playing a different super hero.
Claire answered, "Sure, I mean any superheroes, I've always dreamed of having doing the opportunity to play something like that and I think most actors feel the same way. So if an opportunity like that came along, I'd jump on it for sure." She continued, "There's not that many available so if anyone knows anybody, let me know."
Claire also said that she's more a Marvel superhero fan and said, "I guess I'm gonna go with Marvel. I love Marvel."
At one point, the host of the press conference suggested for her to play a local superhero Darna to which she responded, "Oh really? There we go!"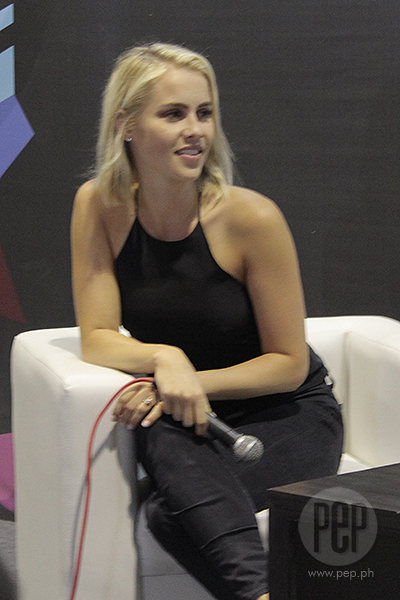 THE VAMPIRE DIARIES AND THE ORIGINALS. Meanwhile, Claire was also asked about her stint as Rebekah in The Vampire Diaries and The Originals. Claire said it wasn't difficult to portray the role because she was able to relate to her character.
She said, "I think the interesting part about playing these characters is they're really relatable because we're all complex and we all have different facets to our personality and you struggle with, you know, our desires, wants, and needs. That's part of being human; also vampires, I guess.
"So, I found it quite easy to play Rebekah because of those reasons and I like to think that I'm not murderous or violent so I'm not similar to her in that way. In fact, I definitely relate to her desire to have a family and find love. I think almost all people can relate to that."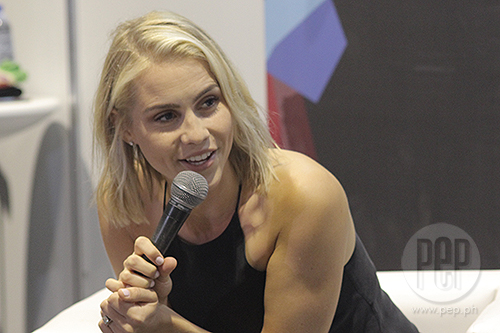 Claire was part of the main cast of The Originals back in 2013. However, she decided to exit the show on its second season because of personal reasons. Still, the actress has been very much open to guest star on the show. Last May, she reprised her role on the season finale of the show. In an article from Inquisitr.com, the actress reportedly said that she hopes to return to the series.
During the press conference, Claire was asked how she would like to explore Rebekah's character on the show. The Aussie actress hopes that the producers would explore more of the positive side between her character Rebekah, and her brothers Nicklaus (played by Joseph Morgan), Elijah (played by Daniel Gillies), Kol (played by Nathaniel Buzolic), and Finn (played by Casper Zafer).
She said, "I really love the story line where we ended up last season, as a family. I want to see or explore a more positive bond between the siblings versus the arguments and the fighting, turmoil. I'd like to see the them back together and form a team. It's pretty fun."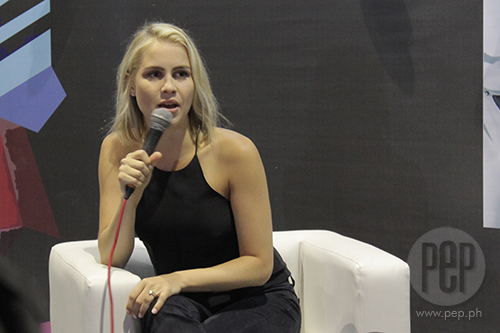 Meanwhile, The Vampire Diaries is now on its final season. Claire was asked if she were in the shoes of Elena Gilbert (played by Nina Dobrev), would she choose Stefan (played by Paul Wesley) or Damon (played by Ian Somerhalder). She answered, "Stefan. It's because Rebekah loves Stefan so I gotta stay loyal."