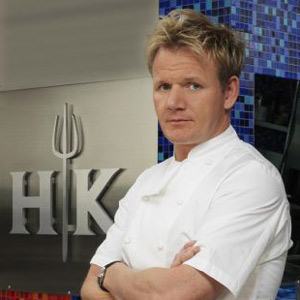 ---

The Asian Food Channel, the first and only Asian foodchannel in the region can now be viewed on Channel 58 of Sky Cable. Since itslaunch in the Philippines, the exciting and much talked about AFC is alreadyattracting rave reviews and a huge following.
Key among AFC's audiences are the "high-flyers" who knowwhat they want and are actively looking for more fulfilling food experiences,the "modern woman" who juggles responsibilities yet seek healthy, quick foodshe can prepare and serve to her family without fuss, and the discerning"foodie" who is constantly in search of bold, new flavors, and doesn't mindpaying a bit of a premium for the experience.
Filipinos have always been known for their love of food. Aperson cannot walk a block without finding a restaurant, stall, or even apushcart selling food. This makes the Asian Food Channel well suited to the Pinoy's passion for food.
The Filipino food lover will find new delights with AFC's upand coming program line-up that comprises a mix of the best Eastern and Westernshows. Viewers can look forward to high quality programs that introduce newrecipes, highlight restaurants, and ways to spice up your favorite meal.
With its carefully selected shows, AFC delivers anauthentic, genuine, and passionate perspective on Asian cuisine. With itspan-Asian programming, AFC brings to Filipino tables such foodie delights such asYummy King, Creative Chinese Cuisine, and Makan King, to name a few. Viewers ofAFC can catch Gordon Ramsay and Jamie Oliver as they create feasts withdistinctive flair.
AFC takes the audience straight to the heart of Asia. Takepart in this journey of gastronomic delight by watching the Asian Food Channelon Sky Cable channel 58 and discover Asia one dish at a time.