Love scenes in teleseryes recently became controversial when MTRCB member Mocha Uson raised issues about "soft porn" on Philippine TV.
The MTRCB, or Movie and Television Review and Classification Board, is the governing body which determines which scenes are not appropriate for a particular medium.
But let's admit it, a love story aired on TV becomes even more romantic and passionate upon seeing our favorite stars engage in lovemaking.
Teleseryes have already mastered the art of mounting love scenes: from the shots, the dialogues, and especially the setting where the lovemaking happens.

Here are five types of love scenes usually seen in Pinoy TV shows:
The Bed Scene
Lovemaking in teleseryes usually happens in bed.
Usually, bed scenes take place in a married couple's bedroom or in a hotel room during their honeymoon.
Since these love scenes are already a staple in teleseryes, directors and writers have different ways of mounting bed scenes, depending on the situation.
Ellen Adarna and Ejay Falcon in Pasion De Amor (2015) started with a playful trick before fully surrendering themselves to each other.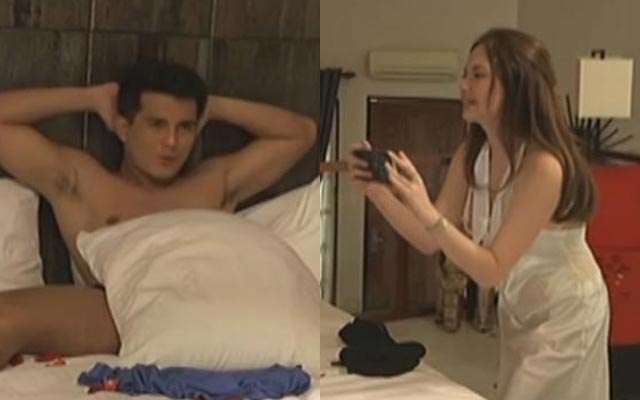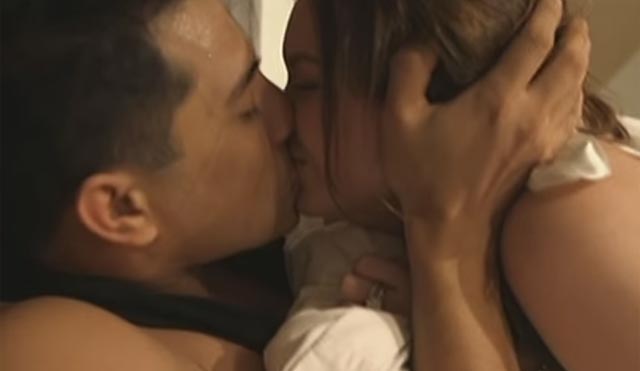 Lovi Poe and Tom Rodriguez in Someone To Watch Over Me (2016) could not wait to get it on that they made love while still wearing their wedding outfits.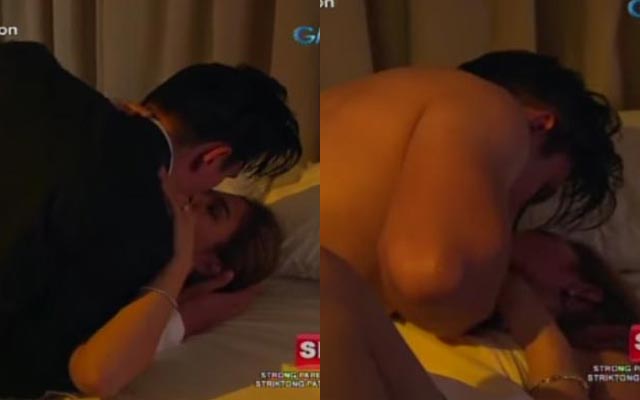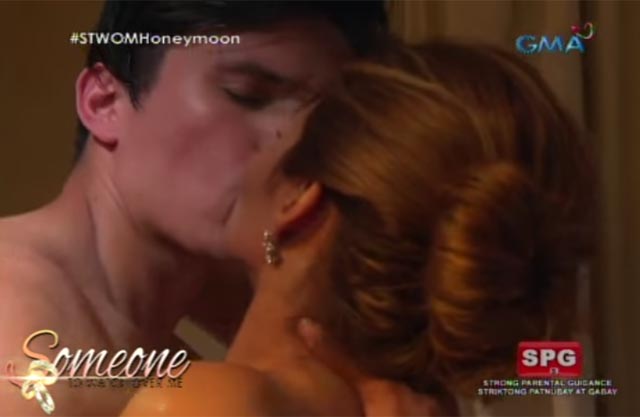 Kim Chiu and Gerald Anderson in Tayong Dalawa (2009) set the mood with a candlelit bedroom, complete with rose petals on the ground. The two had tender moments while taking off their clothes.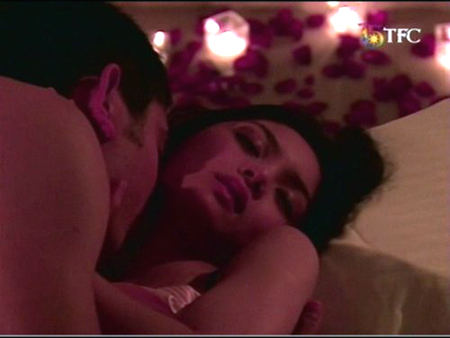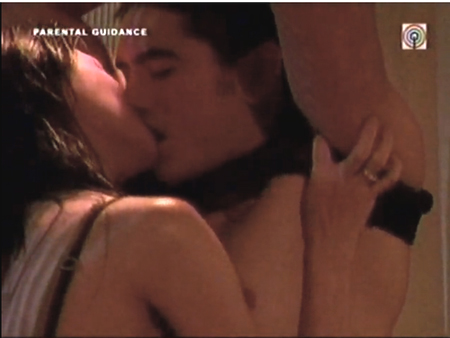 Aside from newlyweds, married couples can also add flair to their lovemaking.
Heart Evangelista and Dennis Trillo did it when they tried to make a baby in Juan Happy Love Story (2016). Their smiles spelled out how satisfied they are with each other that they even enjoyed having breakfast together the next morning.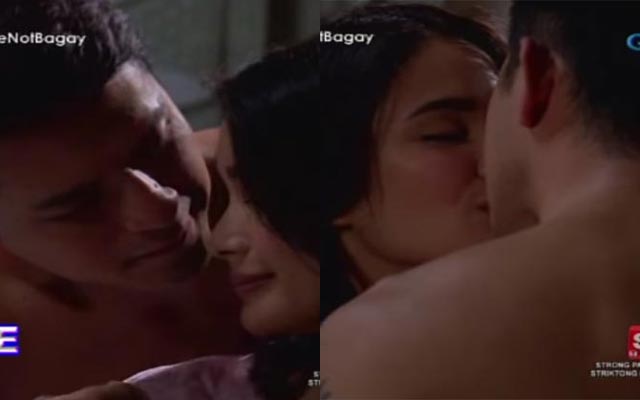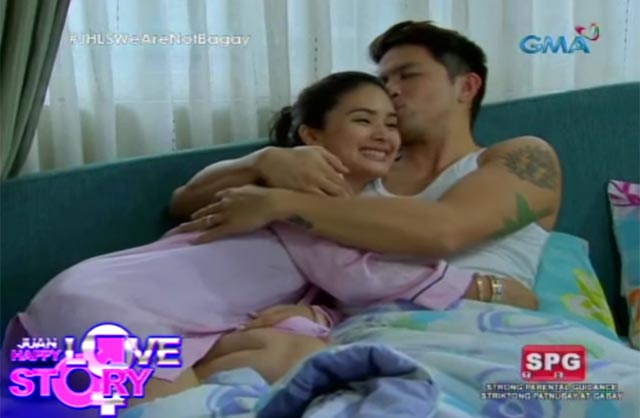 Even though they are already married, Denise Laurel's character still flirts with her husband played by Carlo Aquino in The Better Half (2017). Her character seduced him, positioned herself on top of him, and took off all his clothes.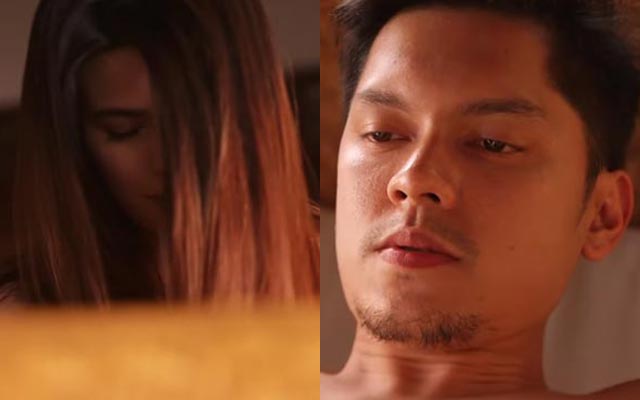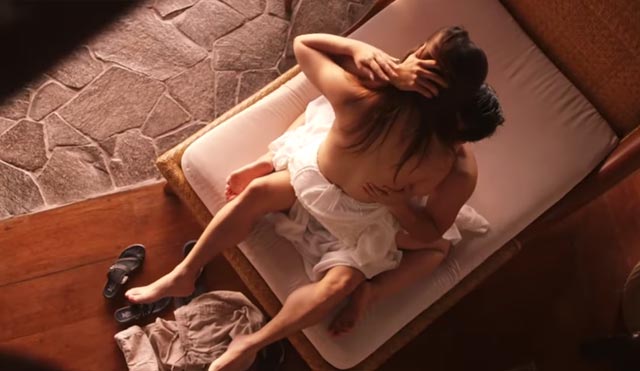 This particular love scene, which was aired on ABS-CBN's afternoon block, stirred controversy when MTRCB board member Mocha criticized it.
Angel Locsin and John Lloyd Cruz's characters in Imortal (2010) preferred to make love with the lights off.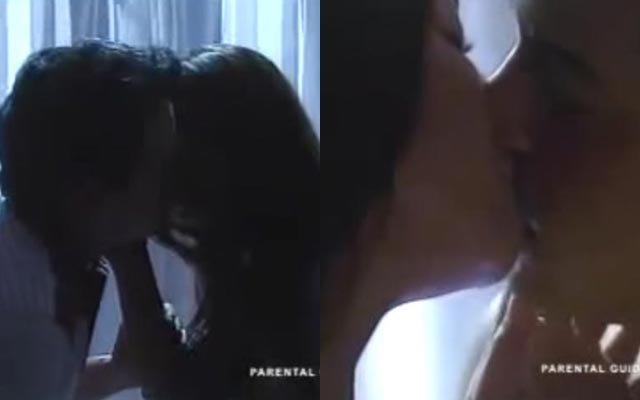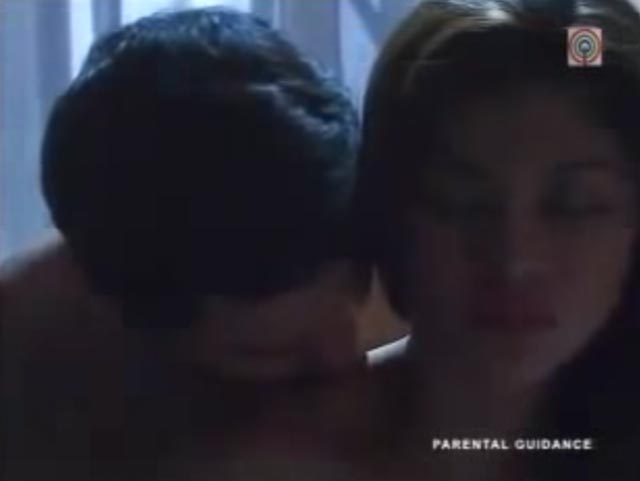 However, lovemaking in bed isn't only done by married couples. Sometimes, those with forbidden romance could also end up in bed.
In Sana Bukas Pa Ang Kahapon (2014), Paulo Avelino's character was busy making chocolates when Bea Alonzo's character came to see him. They tempted each other, and eventually, the argument ended up in bed.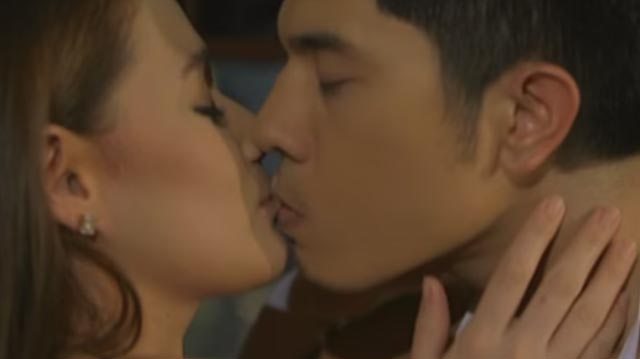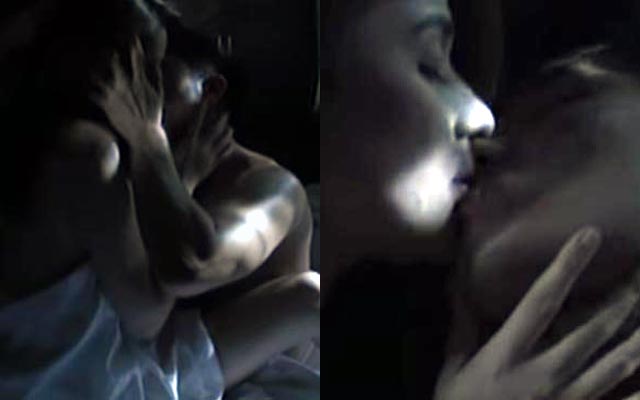 Thea Tolentino was shocked to see that something happened between her and a drunk Andre Paras in the drama series The Half Sisters (2014-15). They realized their mistake because Thea had just fixed her relationship with sister Barbie Forteza, who happens to be Andre's girlfriend in the show.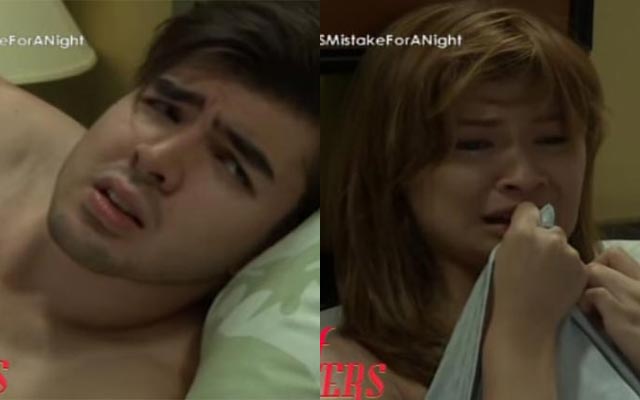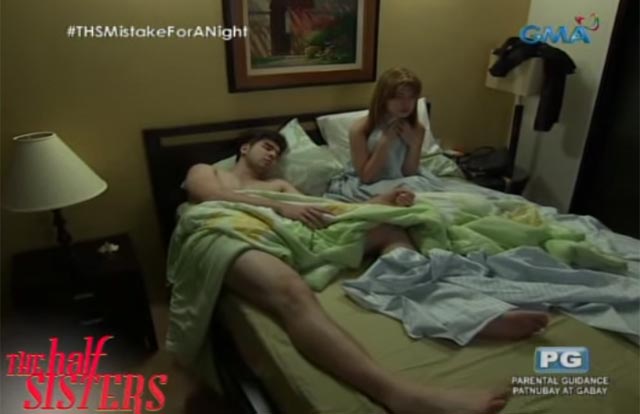 In The Legal Wife (2014), the characters of Maja Salvador and Jericho Rosales would check in a hotel room where they can let out their suppressed feelings for each other. Jericho is married to Maja's best friend, played by Angel Locsin.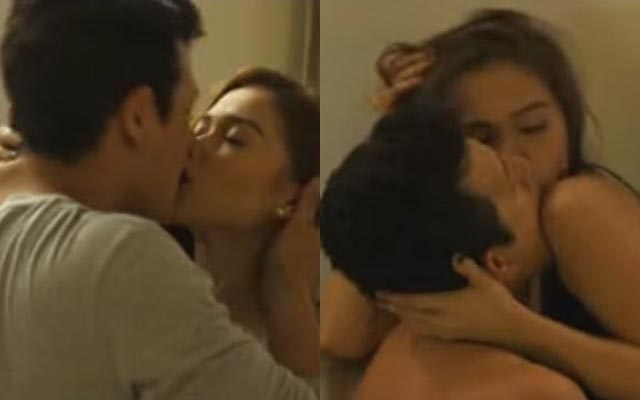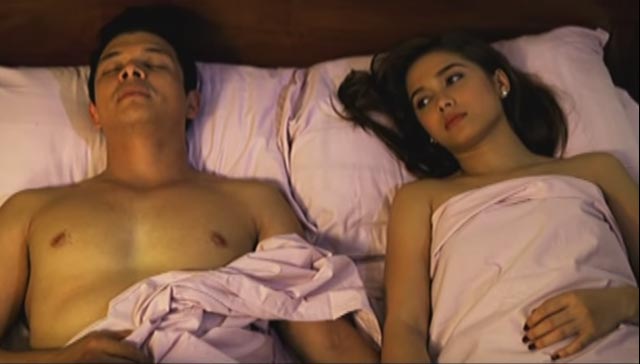 While others do it in a hotel, Tom Rodriguez goes regularly to the condo unit of his boyfriend Dennis Trillo in My Husband's Lover (2013). However, Tom's wife (played by Carla Abellana) catches them in their own haven.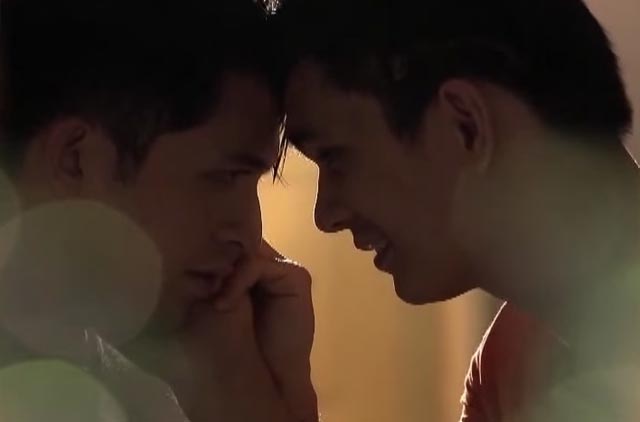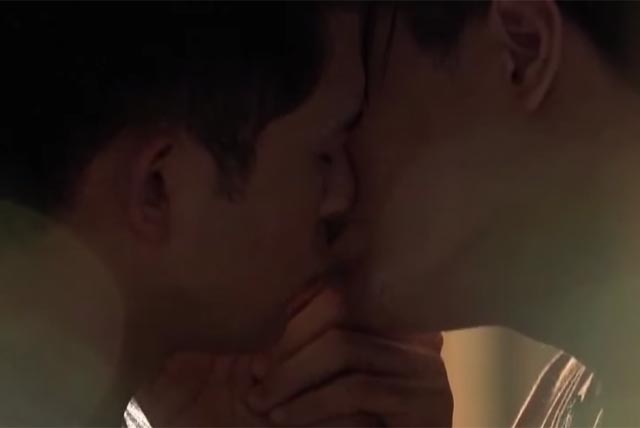 In Tubig at Langis (2016), Isabelle Daza's sneaky character Clara took the advantage of comforting Zanjoe Marudo's character Natoy with his problems with wife Irene (Cristine Reyes). Clara then brought him into her room and they had an extramarital affair.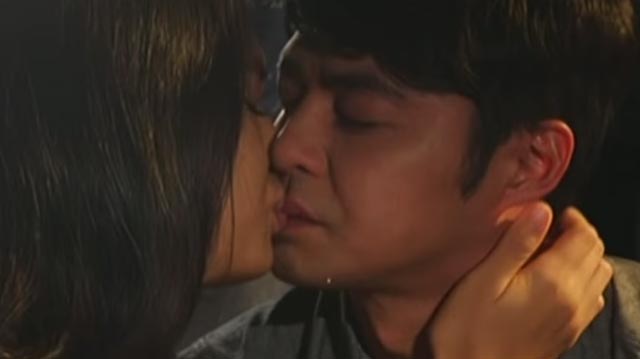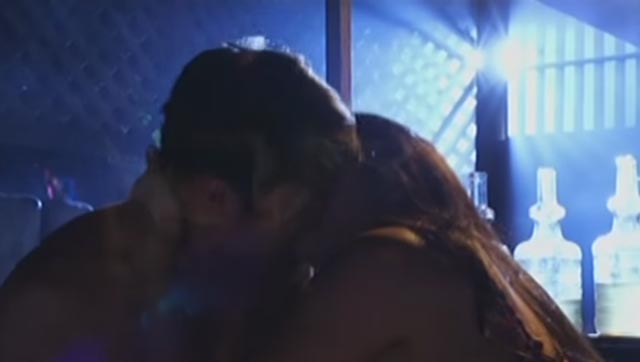 The Shower Scene
Of course, going beyond the bed adds more excitement to couples.
Some characters cannot wait anymore for their partner to finish taking a shower so they get wet and wild in the bathroom.
This happened to the characters of Kaye Abad and Jason Abalos in Two Wives (2014)…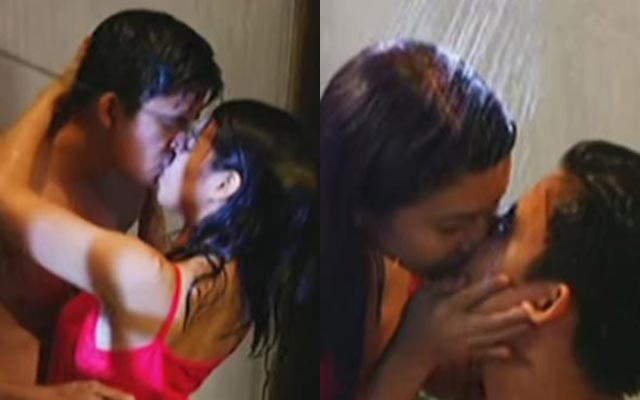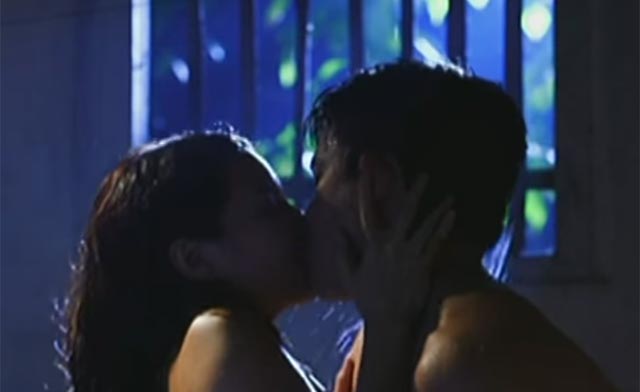 …and to Meg Imperial and JC De Vera in Moon of Desire (2014).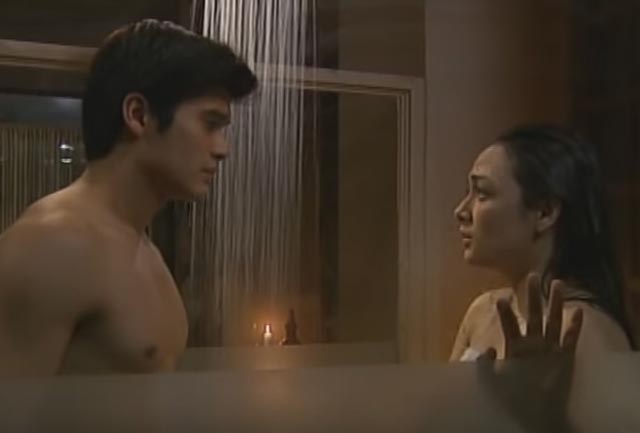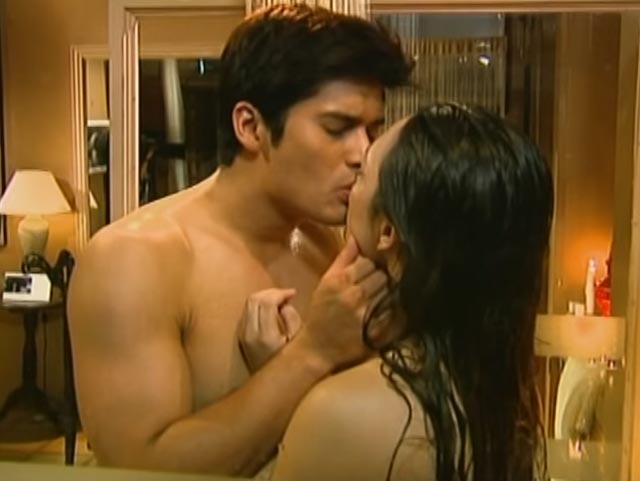 Unfortunately, for the second couple, JC's character Jeff woke up seeing a different, hairy version of Meg's character Ayla in bed. He was completely shocked and left her.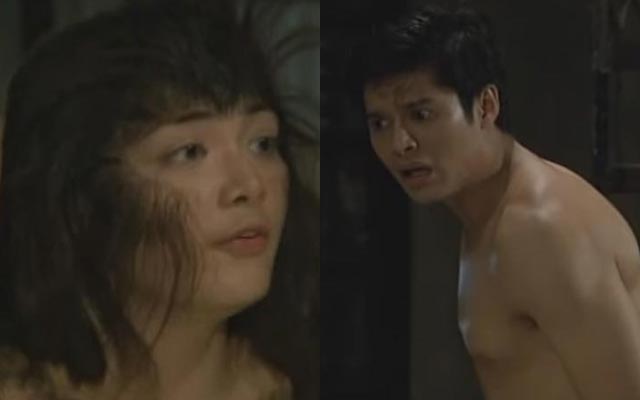 Ayla then woke up only to find out that everything was just a dream.
The Car Scene
At times, couples cannot resist temptation anymore and do the act inside (or even outside) their car.
Usually, lovemaking in the car doesn't happen to married couples, but only to those who are caught up by the heat of the moment.
Denise Laurel and Christian Vasquez's characters in Nasaan Ka Nang Kailangan Kita (2015) grabbed the chance to let go of their suppressed feelings inside a car after they got drenched by the rain.
After just one look, the two immediately surrendered themselves to each other.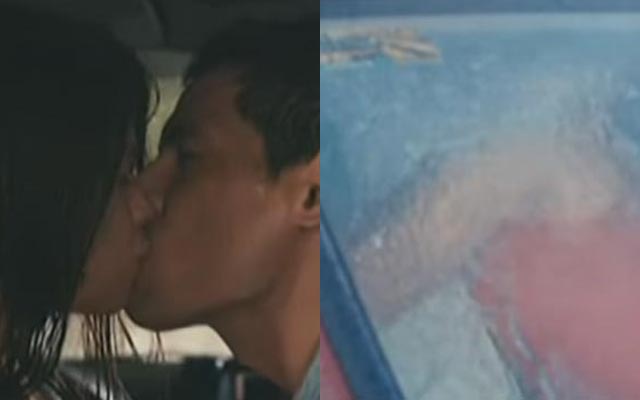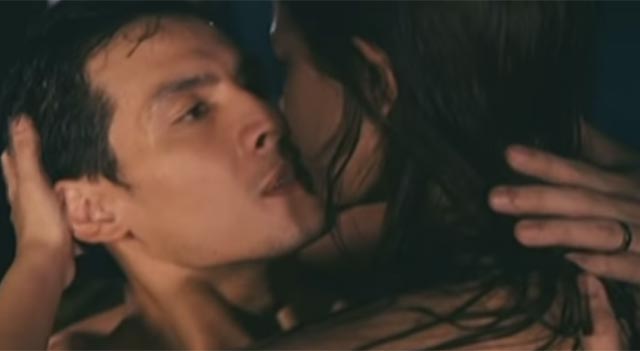 Nadine Lustre and James Reid in Till I Met You (2016) were on the verge of giving up on their problems when they decided to cool down inside a car.
James's character Basti could not let go of the chance to show how much he loved Nadine's character Iris, and he initiated sex.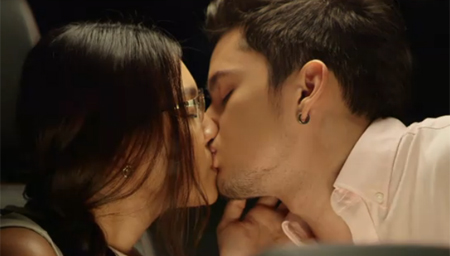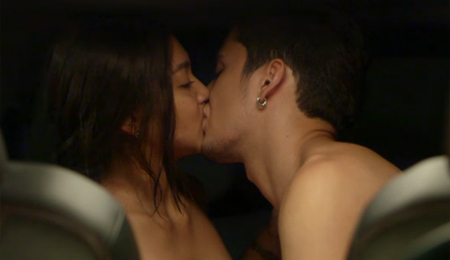 When Iris woke up, she cried and realized that it was a mistake doing pre-marital sex. However, Basti assured him that he will take responsibility for what he did.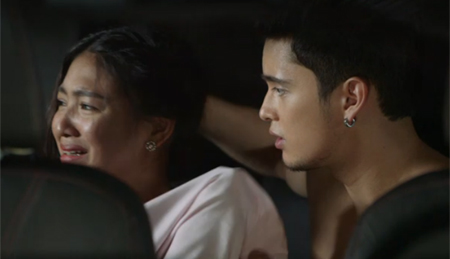 After depicting pre-marital sex, the said scene of Till I Met You stirred controversy when MTRCB summoned the executives of the show. At that time, Mocha was not part yet of the board.
Angelica Panganiban and Jake Cuenca's characters in Rubi (2010) were about to break up until Jake's character Alejandro kissed Angelica's Rubi to stop her from crying and breaking up with him.
Alejandro then brought Rubi to the rear part of his pick-up car and started their passionate lovemaking.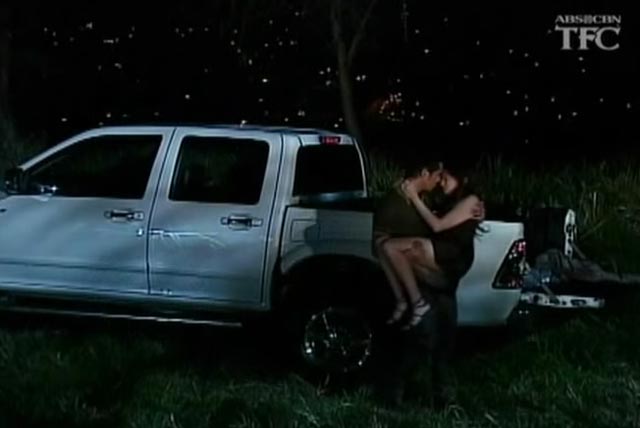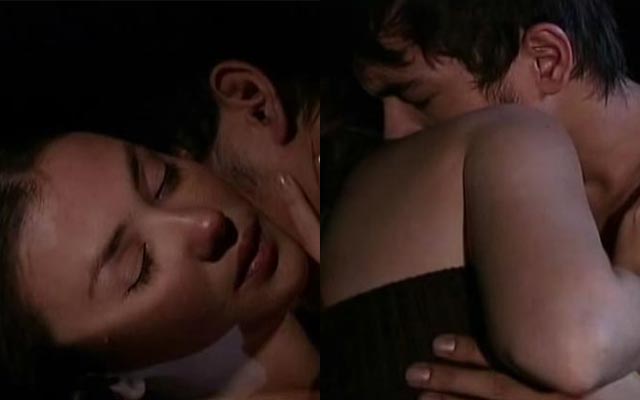 The Farm/Barn Scene
Other couples find it more thrilling if they express their love with flair in an unusual setting.
In Precious Hearts Romances: Kristine (2010), the characters of Denise Laurel and Rafael Rosell chose to express their love in the fields and gardens of Villa Kristine.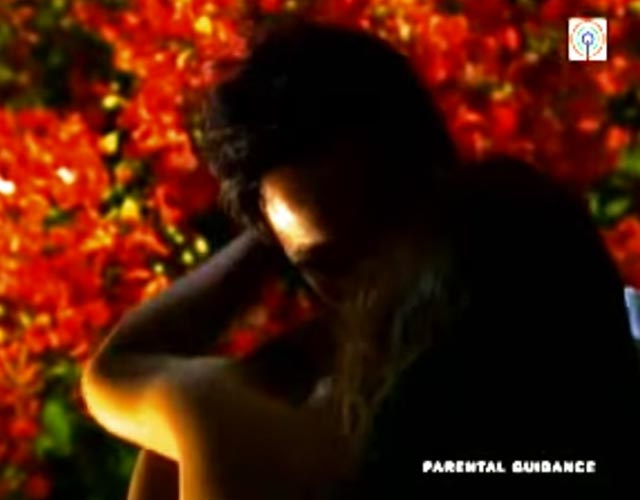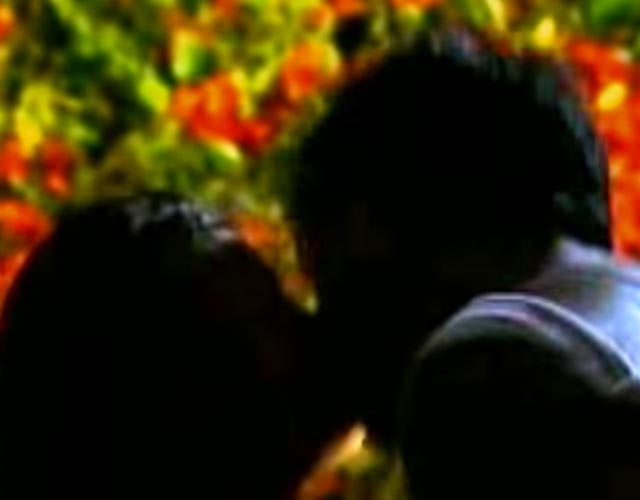 On the other hand, the rain did not stop Marian Rivera as Marimar and Dingdong Dantes as Sergio of MariMar (2007) from making love in the grass fields in Villa Santibanez.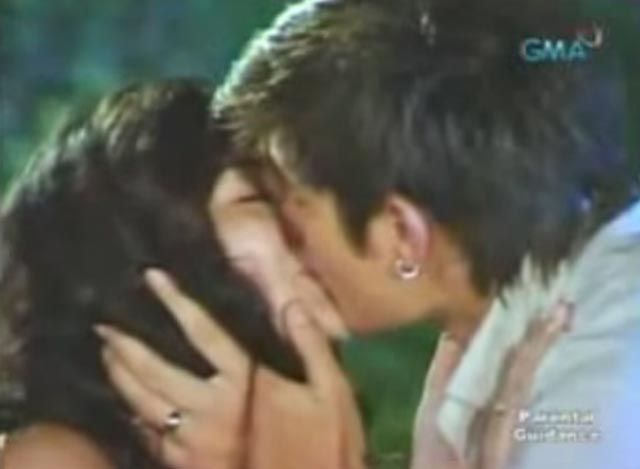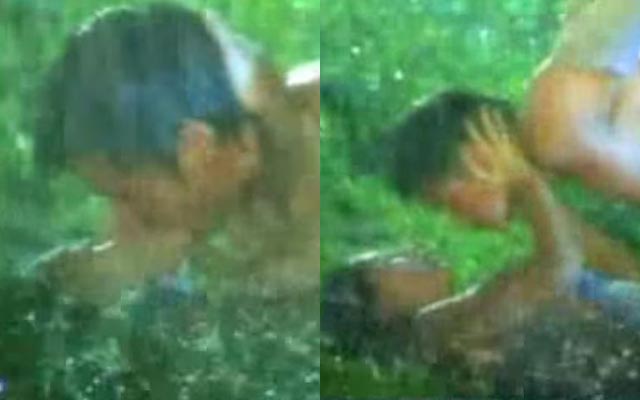 In Ikaw Lamang (2014), Coco Martin's character Samuel was reeling from heartbreak. His best friend Mona, played by Julia Montes, took advantage of this situation and they ended up having sex inside a barn.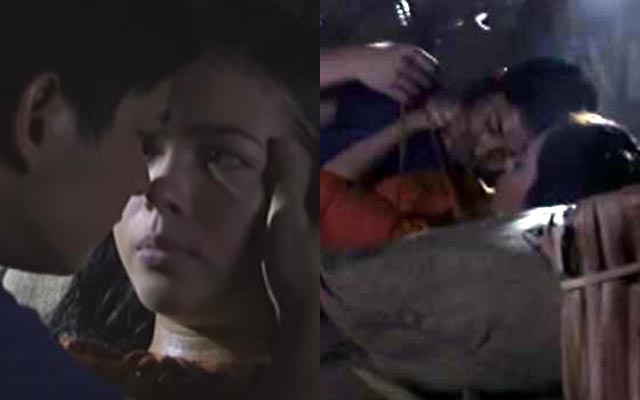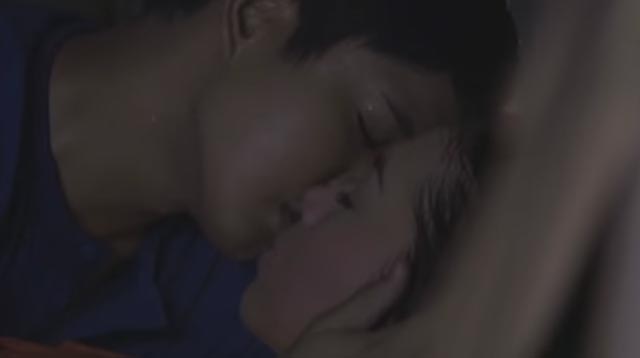 Jake Cuenca and Arci Munoz's characters Juan and Norma in Pasion De Amor (2015) got stranded inside a farm house because of rain. The heartwarming moment gave Juan the chance to profess his love for Norma. Since Norma felt the same, she surrendered herself to him that night.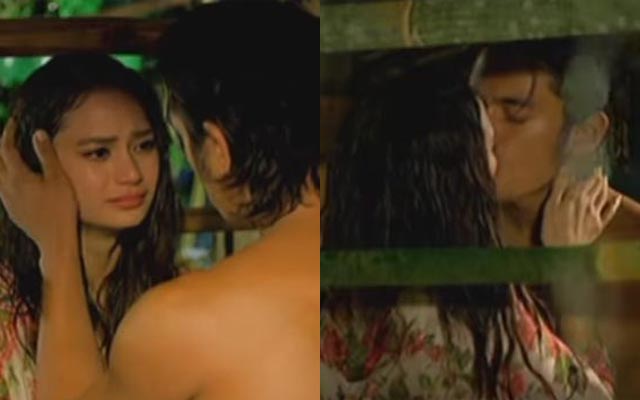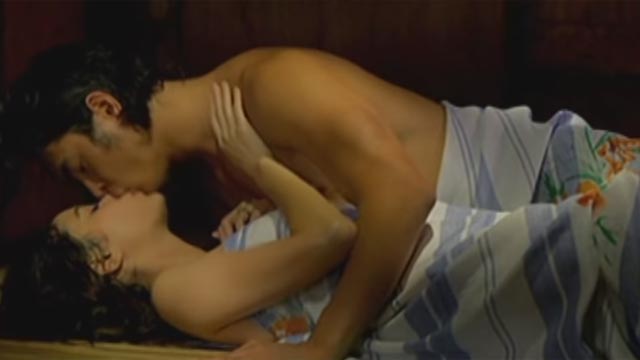 Strike Anywhere Scene
These couples prove that love alone can choose the perfect time and place for sex, whenever it is.
Bea Alonzo and John Lloyd Cruz's characters Jackie and Eli in Maging Sino Ka Man: Book Two (2008) were already moving on from their failed marriage. However, the fact remains that they still love each other, and seeing each other with different dates in a hotel made it worse.
Overcome by their emotions, Eli suddenly grabbed Jackie and kissed her hard in the hotel's hallway leading to the chefs's kitchen, which shocked the hotel's kitchen personnel.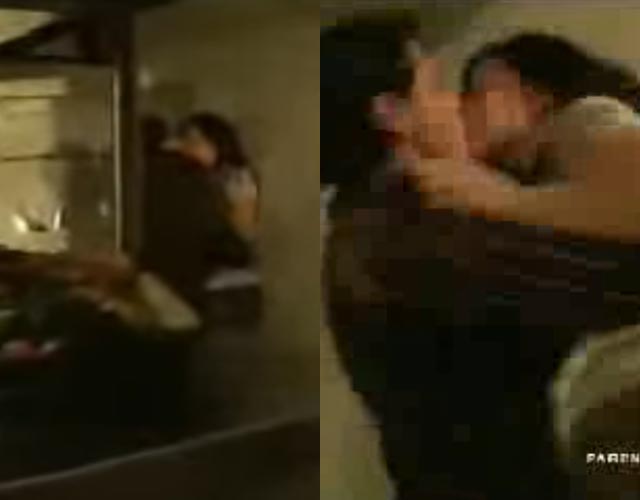 They only realized that their expression of love was at the wrong place and at the wrong time when a stainless pot fell off from the hands of a stunned cook watching their intimate moment.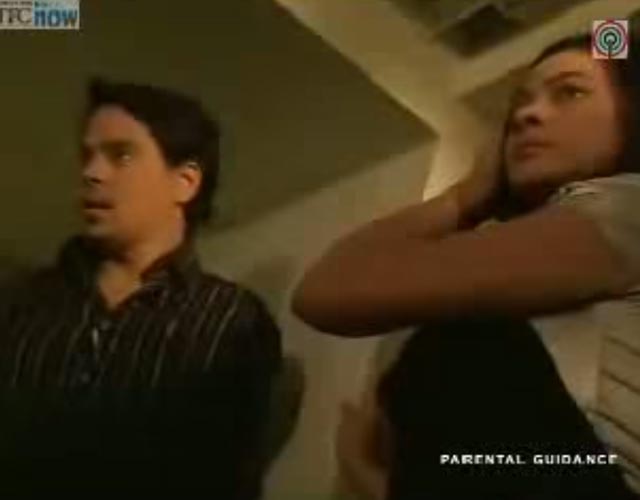 In Legacy (2012), Lovi Poe's character just got her heart broken. Seeing how obssessed Mike Tan's character was for her, she played with him and they had sex in the hallway of Legacy Corporation's office.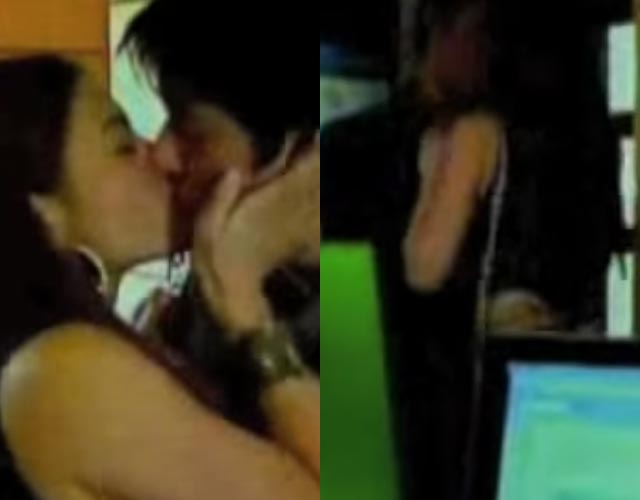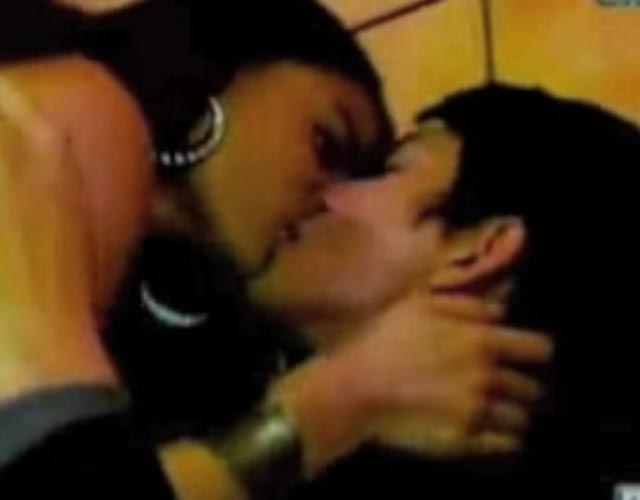 In The Story of Us (2016), Kim Chiu's character Tin is already leaving for the United States. She spent her last night with boyfriend Macoy, played by Xian Lim, in a rooftop.
While expressing their sadness, the two became intimate as they spent their last night together.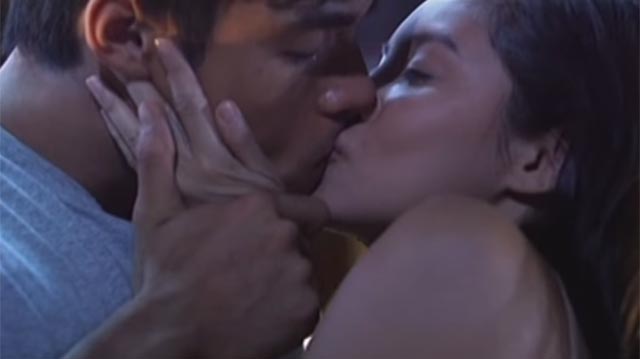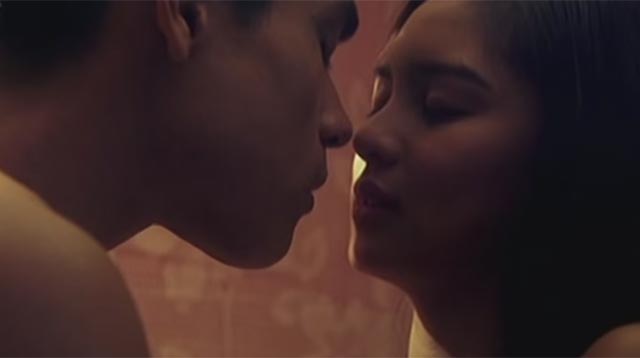 Ryza Cenon's character Georgia in Ika-6 Na Utos (2016) was so madly in love with Gabby Concepcion's Rome that she went to see him even if he was celebrating his anniversary in a resort with legal wife Emma, played by Sunshine Dizon.
Rome could not resist Georgia's intensity that they decided to meet up at the hallway of the resort and have a quickie.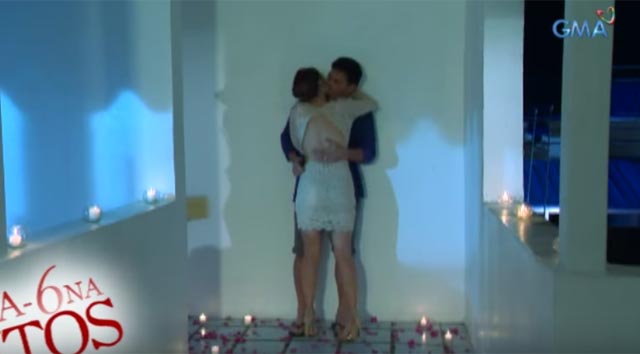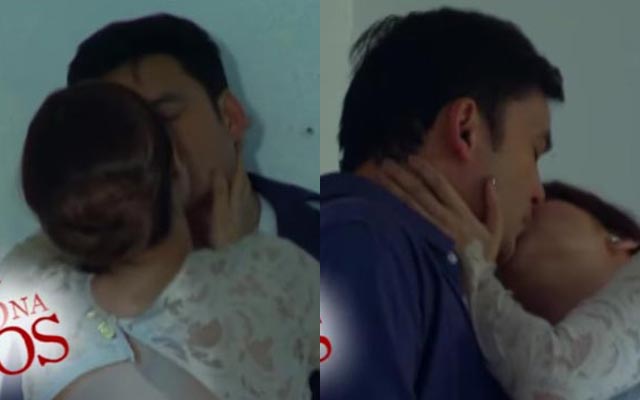 It was not hard for the characters of Jessy Mendiola as Yanie and Matteo Guidicelli as Brennan in Precious Hearts Romances: Paraiso (2012) to fall in love, especially since only the two of them were stuck in a remote island.
The two got so carried away by their tango dancing that they ended up kissing each other passionately inside their manmade shelter by the shore.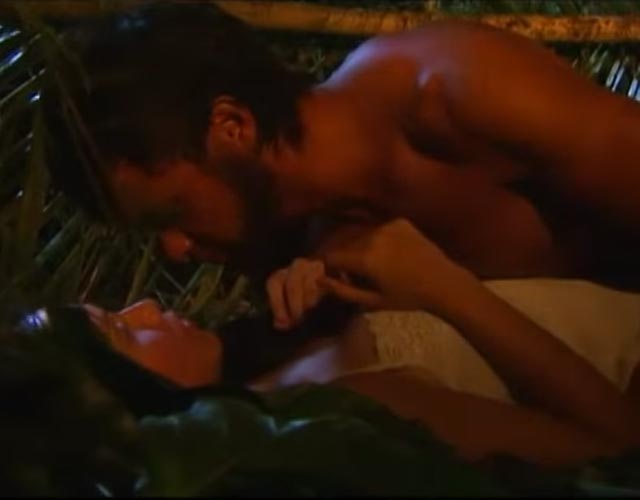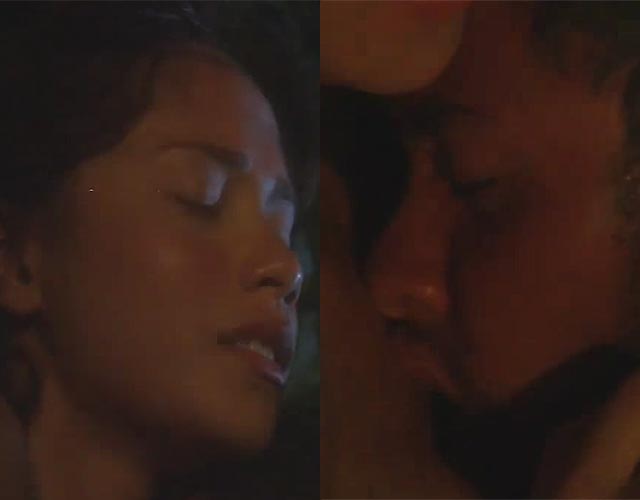 However, when Yanie woke up, she saw Brennan's hand with his wedding ring, reminding her that Brennan has a wife waiting for him in Manila.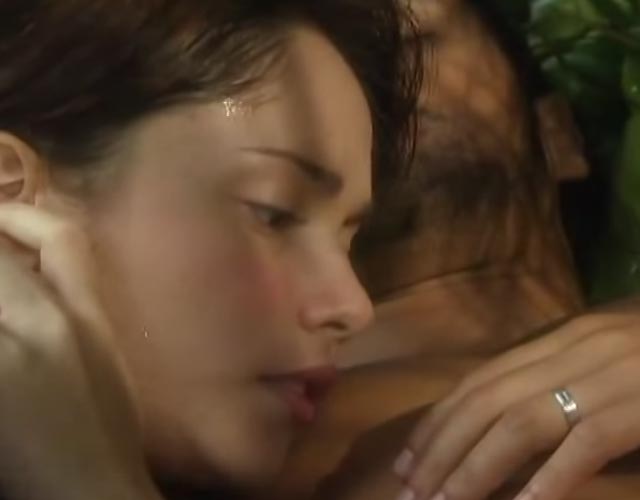 PEPsters, what is the most intimate and passionate love scene shown on television that you have seen?
Share your thoughts in the comments section below.