Most lead characters in mainstream Filipino teleseryes are portrayed by women.
Based on history, Pinoy telenovelas initially targeted housewives who were often left at home. Advertisers, especially those who make laundry detergents, often supported these projects, giving rise to term soap operas.

Modern-day teleserye writers are urged to create not only entertaining and compelling protagonists, but empowering and influential heroines who can surpass challenges that come their way.
Examples of these women are Darna, Krystala, and Amor Powers (Pangako Sa 'Yo).
Filipino soap operas already offer a huge number of characters who embody women empowerment. Their characters often deliver famous lines from Filipino teleseryes that become part of pop culture.
PEP.ph (Philippine Entertainment Portal) presents female characters who distinctively made a mark on Pinoy television for their feistiness:
BAKEKANG
Bakekang Maisog (Bakekang, 2006)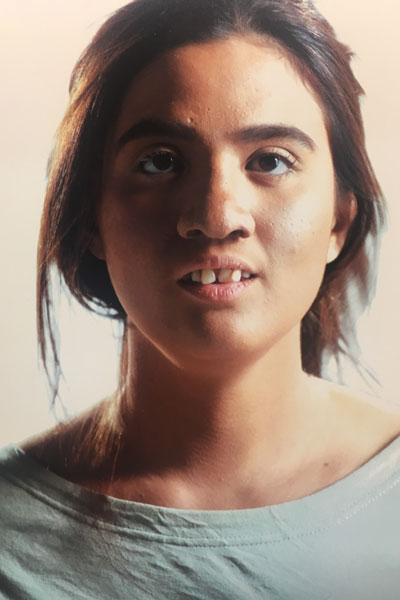 Bakekang (Sunshine Dizon) may not be gifted with good looks, but she never gave up on her dreams. She might have chosen the wrong ways to show her love for her children Charming (Yasmien Kurdi) and Kristal (Lovi Poe) by pushing them to stardom, but she was able to make up for her wrongdoings. She just happened to be a mother who wants what's best for her children. In the end, Bakekang proved that beauty is not skin-deep for what's important is the beauty of one's heart.
IKAW ANG LAHAT SA AKIN
Nea Fontanilla (Ikaw Ang Lahat Sa Akin, 2005)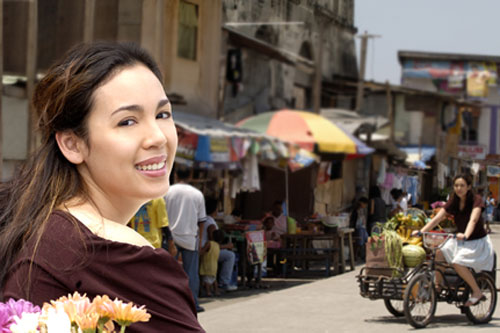 The life of Nea (Claudine Barretto) turned upside down when she got raped by Ivan (Diether Ocampo). Ivan's family told her not to pursue the case and even threatened her. They said she would lose in court because of their money and connections. However, the young woman did not lose hope and continued to seek justice. In the end, justice prevailed and Nea moved on with her life as a nun.
CARMELA
Carmela Fernandez (Carmela: Ang Pinakamagandang Babae sa Mundong Ibabaw, 2014)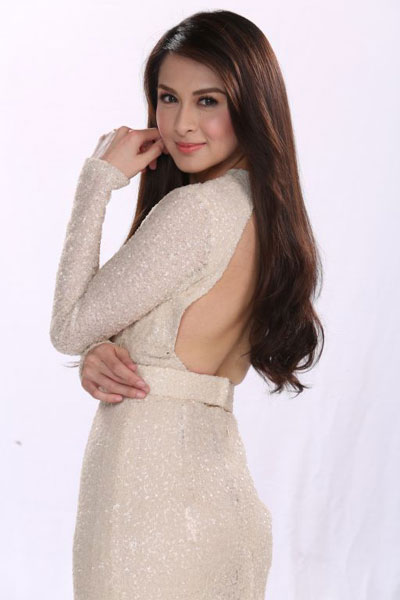 With her good looks, Carmela (Marian Rivera) easily captured the hearts of important men in her town, including the mayor (Roi Vinzon). However, she did not use her beauty to easily get what she wants. She remained loyal to her one true love Yago (Alden Richards) while searching for her mother (Agot Isidro).
HUWAG KA LANG MAWAWALA
Anessa Panaligan (Huwag Ka Lang Mawawala, 2013)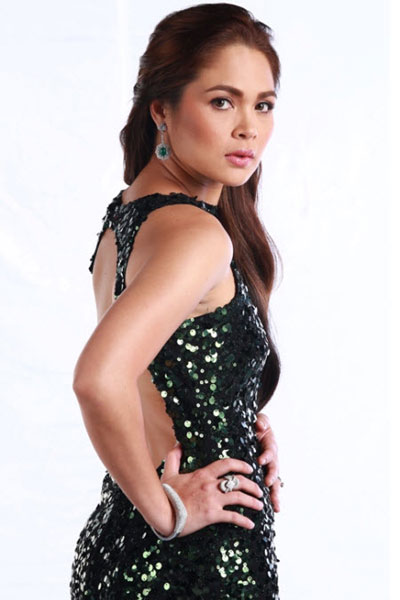 Anessa (Judy Ann Santos) experienced cruelty and infidelity from her husband Eros (Sam Milby). To make matters worse, Eros tried to kill her and hide their son. Determined to reclaim what is hers, Anessa trained to be stronger and braver. In the climactic ending, Anessa proved that she had the inner strength to do what needed to be done. She ended up forgiving Eros, but at the same time, allowed fate to teach him a lesson.
MAGKARIBAL
Gelai Agustin and Victoria Valera (Magkaribal, 2010)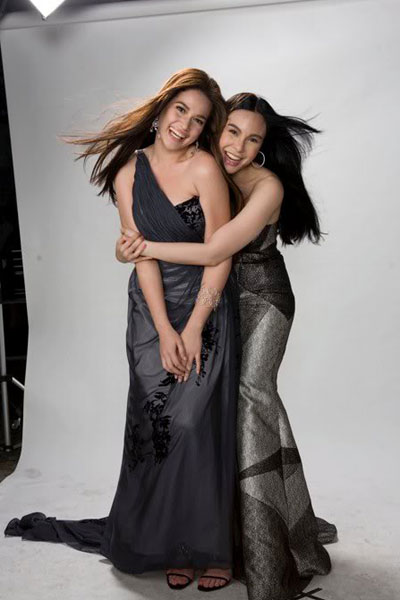 Gelai (Bea Alonzo) and Victoria (Gretchen Barretto) were sisters separated by fate. Growing up not knowing they were sisters, they reached for their dreams and achieved success through their own talent in the fashion industry. The two of them may have tried to outdo each other, but when they found out about their real connection, they managed to bury the hatchet as their love as sisters prevailed.
LEGALLY BLIND
Grace Evangelista (Legally Blind, 2017)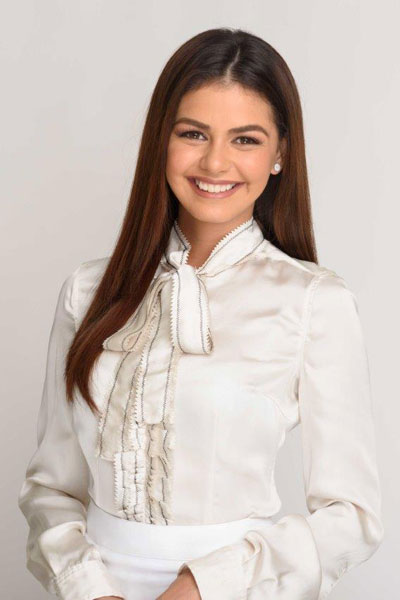 Grace (Janine Gutierrez) was a victim of injustice. She was raped and became blind after being abused by William (Marc Abaya). It was a natural feeling for someone like her to become depressed, but she didn't sulk over her situation. Instead, she became determined to achieve her dreams of being a lawyer.
IKA-6 NA UTOS
Emma Doqueza de Jesus (Ika-6 Na Utos, 2017)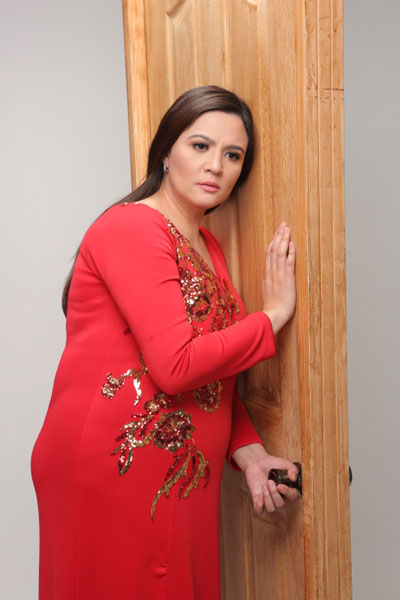 The life of Emma (Sunshine Dizon) is full of hardships: she had a domineering mother-in-law and a traitor bestfriend (Ryza Cenon) who became the mistress of her husband (Gabby Concepcion). She figured that her husband lost interest because she was not beautiful and sexy. This motivated her to live healthier and look better. She lost weight and started taking care of her looks. However, she did this not only to impress her husband, but for herself and to boost her self-confidence.
THE GREATEST LOVE
Gloria Alegre (The Greatest Love, 2017)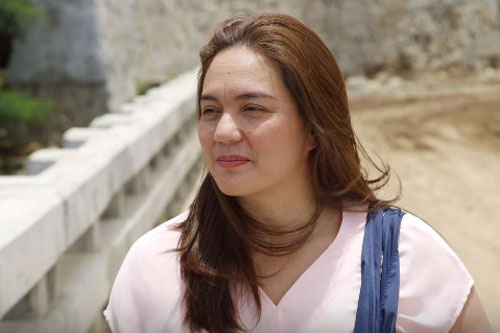 Gloria (Sylvia Sanchez) is the type of mother who would sacrifice her own happiness for her children. She did not rely on her husband to raise her four children, and even though she was diagnosed with Alzheimer's disease, she did not let this hinder her from loving her offspring and fulfilling the duties of a mother.
SA NGALAN NG INA
Elena Deogracias (Sa Ngalan Ng Ina, 2011)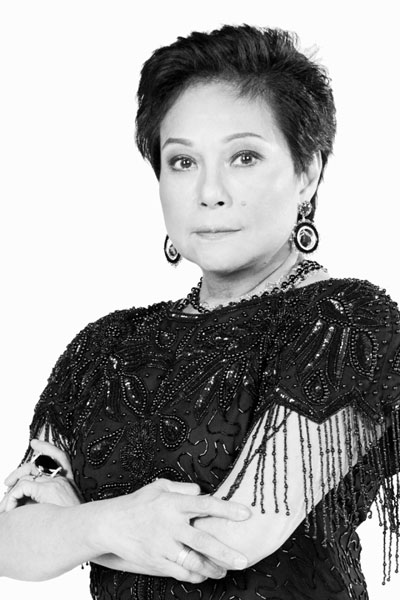 In a society dominated by men, Elena (Nora Aunor) proved that a woman like her can also govern a town. After the death of her husband (Bembol Roco), she was forced to enter politics but she eventually fell in love with public service. She fought against corruption in their town while performing her duties as a mother to her stepchildren.
MY BINONDO GIRL
Jade Dimaguiba (My Binondo Girl, 2011)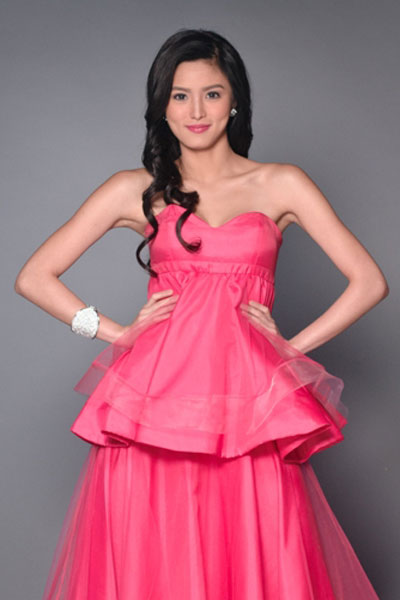 In a Chinese family where men are always favored, Jade (Kim Chiu) disproved this twisted belief of her father Chen Sy (Richard Yap) by making a name for herself in the world of business. She showed that she can manage her own business by using her own name and identity.
NASAAN KA NANG KAILANGAN KITA
Cecilia Macaraeg-Natividad (Nasaan Ka Nang Kailangan Kita, 2015)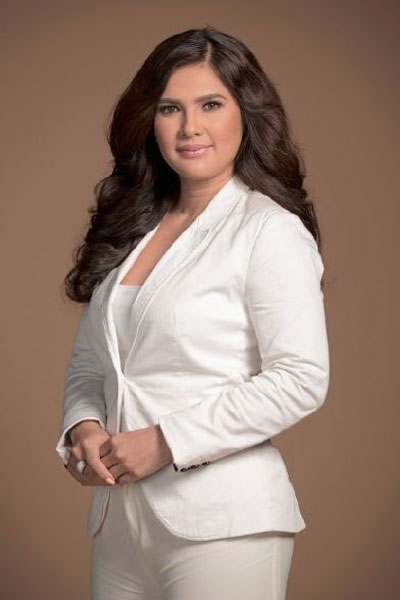 Cecilia (Vina Morales) drove out her husband Leandro (Christian Vasquez) out of their house when she caught him cheating and impregnating his mistress (Denise Laurel). Cecilia then single-handedly raised her two daughters Corrine (Jane Oineza) and Bea (Loisa Andalio) who grew up to be honor students. Because of her determination in life and own efforts, her simple carinderia eventually became a catering business.
ENCANTADIA
Sang'gre Pirena, Amihan, Alena, and Danaya (Encantadia, 2005 and 2016)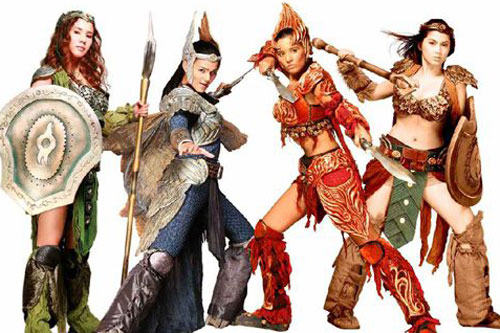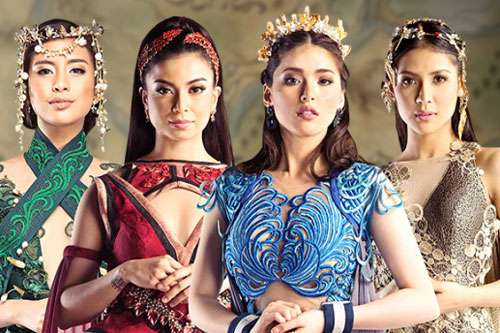 In Filipino society, men are usually regarded as heroes. However, the Sang'gres proved that through their powers and skills, they can outsmart the men who tried to dominate their kingdom. While Encantadia is a fantasy world, it can also be likened to a real society dominated by men where women can successfully find their own niche.

The 2005 version starred Karylle, Iza Calzado, Sunshine Dizon, and Diana Zubiri while the 2016 version is topbilled by Gabbi Garcia, Glaiza de Castro, Kylie Padilla (who has already exited the show), and Sanya Lopez.
MY HUSBAND'S LOVER
Lally Agatep-Soriano (My Husband's Lover, 2013)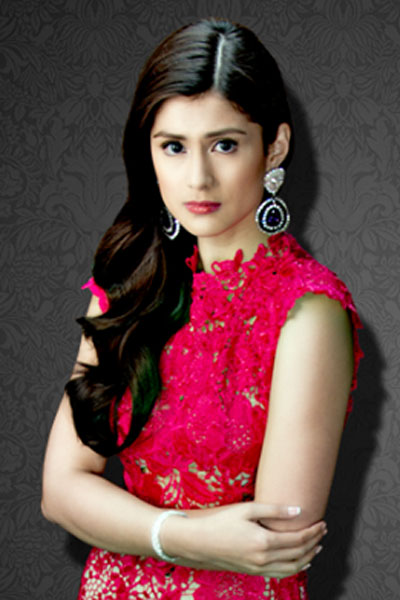 It is one thing to catch one's husband cheating on you with another woman but it's another thing to catch him cheating on you with another guy. This was the dilemma faced by Lally (Carla Abellana). TV viewers anxiously awaited the moment when Lally caught her husband (Tom Rodriguez) having an affair with beh (Dennis Trillo). The jilted woman managed to keep her family intact and made their children understand the situation while trying to build a good friendship with her ex-husband and his lover. Eventually, Lally was able to get another shot at love.
(Read: 10 Famous Lines from Filipino Teleseryes)
GALEMA: ANAK NI ZUMA
Galema Castillo (Galema: Anak Ni Zuma, 2013)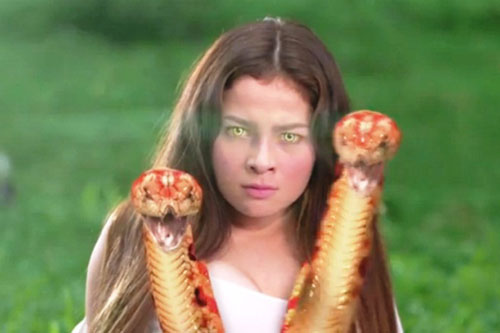 Galema (Andi Eigenmann) grew up not having friends, mainly because of the twin snakes attached to her neck. However, she accepted her own appearance and never treated the snakes as something to be ashamed of. When she was given a choice to be a normal person through an amulet, she decided to sacrifice her own wish. Instead, she gave it to her daughter who is actually a snake, so that she will be transformed into a real child. Eventually, Galema defeated her own father Zuma after his countless attempts of killing her and other women in their town.
MAGDALENA: ANGHEL SA PUTIKAN
Magdalena Fuentebella (Magdalena: Anghel sa Putikan, 2012)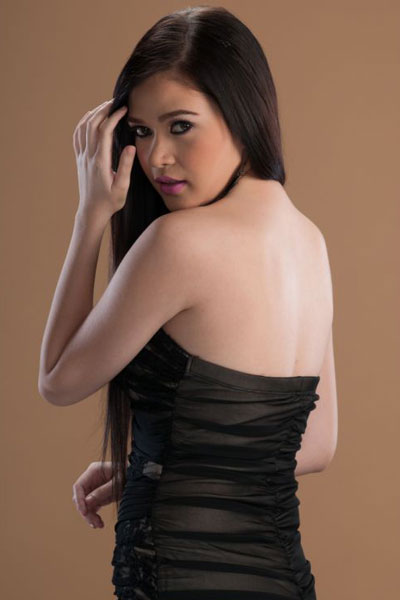 Magdalena's (Bela Padilla) beauty became a curse when this was used against her. She was abused by the corrupt businessman Baron (Ryan Eigenmann) who made her work as an escort girl. In the end, Lena found a way to escape her gruesome fate and even helped all the other girls escape from the prostitution den.
MGA NAGBABAGANG BULAKLAK
Dahlia Flores (Mga Nagbabagang Bulaklak, 2011)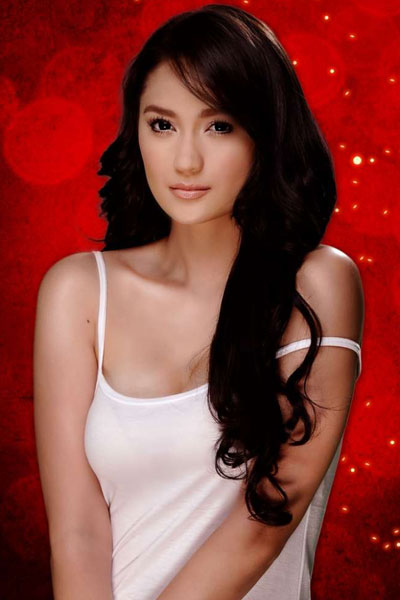 Dahlia's (Arci Munoz) mother Rosal (Sheryl Cruz) disapproved of her dreams of becoming a dancer from the very start, thinking that she might end up like her whose career did not flourish. However, Dahlia's persistence of making it big in Manila paid off since she became a popular dancer in a TV network. Aside from that, she is not like any other star from their network who used men for their career. Instead, she used her own talent and hardwork to make a name for herself in the industry.
PEPsters, who do you think are the other TV characters who embodied women empowerment?
Share your thoughts in the comments section below.
(All Photos Courtesy of ABS-CBN, GMA, and TV5)