It looks like Meteor Garden will be seen by fans once again in 2018!
Asian actress Barbie Hsu, who played the main character Shan Cai in the 2001 drama, teased fans by posting a poster of Meteor Garden on her Instagram account on April 12.
It bears the logo of Meteor Garden in Chinese letters, with the year "2018" written on the poster.
Barbie captioned the post in Chinese. According to Google Translate, its English translation says, "Are you excited?"


The 40-year-old actress then posted a throwback photo with Meteor Garden co-stars Jerry Yan, Vic Zhou, Vaness Wu, and Ken Chu, the members of the popular all-male group F4.
She pointed out that it has been exactly 16 years since the Taiwanese drama first aired on television.
Barbie wrote, "16 years ago today (April 12, 2001) #MeteorGarden first aired in Taiwan. It's been a long time."

On April 13, Barbie posted the opening billboard of Meteor Garden's first season, with its official theme song "Qing Fei De Yi" playing in the background.
She also wrote a caption in Chinese, which translates to "I feel old too! Haha! Happy 16 years!"



Of course, this brought nostalgia to Filipinos who are fans of the original Meteor Garden.
It may be recalled that Meteor Garden brought the Asianovela craze to the Philippines when it was aired by ABS-CBN way back in May 2003. It started as an afternoon offering but after two weeks, it was moved to a pre-primetime slot due to strong public demand.
Because of its popularity, the Kapamilya network aired its regular run six times a week while airing a rewind of its past episodes every weekend.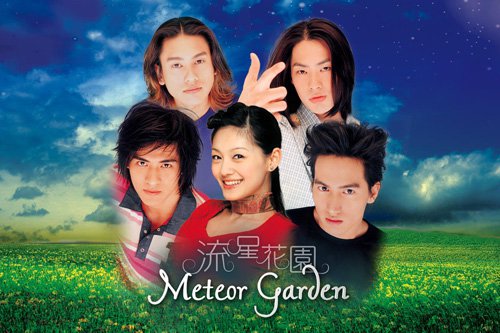 Meteor Garden's theme songs "Qing Fei De Yi" and "Ni Yao De Ai" had Filipino versions, which were performed by Josh Santana and Michelle Ayalde, respectively.
Since the show still interested Filipino viewers, ABS-CBN aired the series again in 2005, dubbed as Meteor Garden: The Full Version. This time, the series was aired in the primetime slot after TV Patrol.
In 2007, GMA also aired its own re-dubbed version of Meteor Garden. Replays were also aired in GMA's defunct sister channel QTV.
In March 2014, ABS-CBN aired Meteor Garden anew in its Kapamilya Gold block, which also had a primetime replay in the cable channel Jeepney TV.


2018 REBOOT. In a report published by The Straits Times on April 12, Meteor Garden creator Angie Chai announced that Meteor Garden will be having a reboot in 2018.
According to the report, the 2018 version will run for 48 episodes and is "a fuller - and flashier - adaptation of the books."
The budget of the reboot, which amounts to NT$720 million, is also said to be 30 times the budget for the 2001 version (which was only NT$500,000 per episode).
According to Chai, they have not chosen who will play the new F4 and Shan Cai, but she told Apple Daily, "We may use new people, idols or serious actors. Everyone is welcome to offer candidates."
Will the original F4 and Barbie will have cameo appearances in the reboot?
She answered, "We'll see. We're still at the screenwriting stage."
In the Philippines, there were rumors that ABS-CBN will also do a remake of Meteor Garden.
Fans even create fan art with their idols portraying the iconic roles from the Taiwanese drama.
These included Kathryn Bernardo and Sarah Geronimo as the Filipino Shan Cai with Daniel Padilla, James Reid, Enrique Gil, and Sam Concepcion as F4 members.
ASAP's Kanto Boys Luis Manzano, Vhong Navarro, Billy Crawford, and John Lloyd Cruz also appeared in the suggestions as the local F4.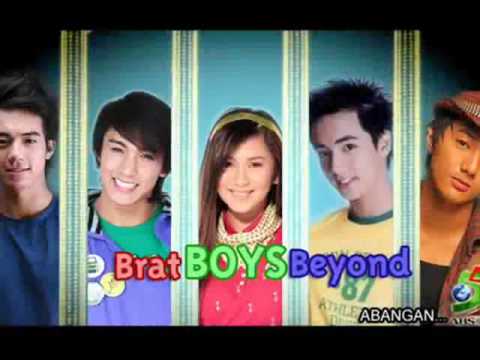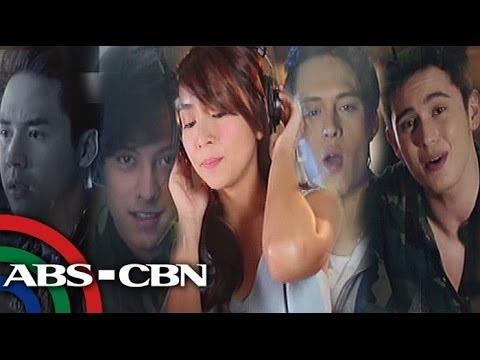 However, these rumors did not materialize.
Loyal Filipino viewers are looking forward to this 2018 version but they will have to wait see which channel will air the reboot.