Aiko Melendez had a minor accident while shooting a confrontation scene with Maja Salvador for ABS-CBN's early primetime series Wildflower.
In the episode aired yesterday, June 7, Aiko and Maja's characters had an intense catfight scene.
Arnaldo (RK Bagatsing) called for a dinner with the Ardiente family to announce his engagement with Ivy (Maja).
Emilia (Aiko) already discovered this beforehand, so she prepared a cake decorated with a figurine of a married couple.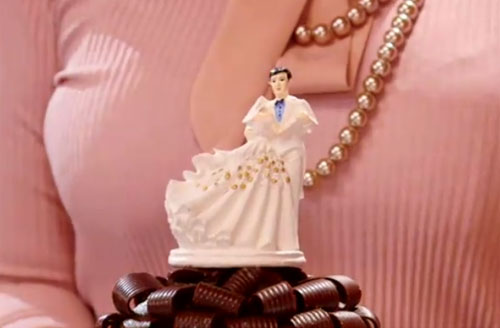 However, Ivy noticed that the bride's head was missing. She asked, "How thoughtful of you, Emilia. Pero nasaan ang ulo ng bride?"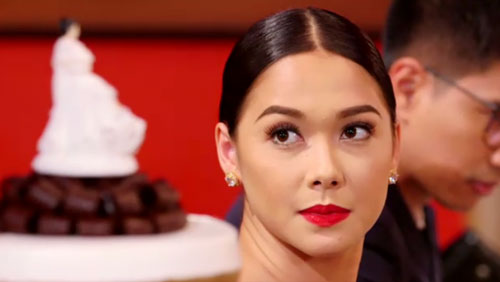 Emilia asked her back, "Isn't it obvious, Ivy?"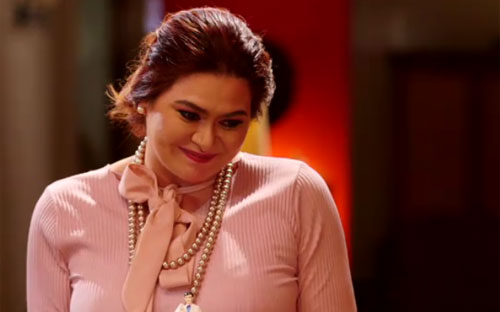 Ivy finished Emilia's sentence and said, "Obvious na ayaw mo ako para kay Arnaldo kaya gagawin mo ang lahat para pigilan ang pagiibigan namin."
Emilia then replied, "Yes, oh, that's exactly what I wanted to say!"
When Arnaldo apologized for his mother's behavior, Ivy stood up and told him, "No, it's okay, Hon.
"I guess Arnaldo, kailangan ko nang umuwi. Hindi pala ako welcome sa bahay na ito."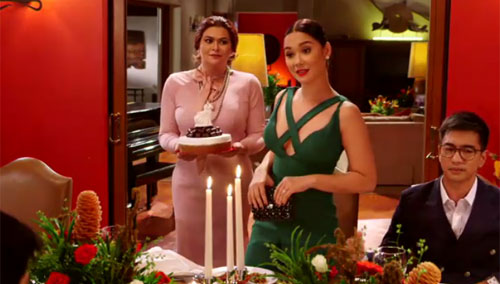 Emilia then blocked her way and offered to escort her outside. "O, wait, escortan na kita kasi baka hindi lang yung anak ko ang akitin mo, baka pati yung guards namin."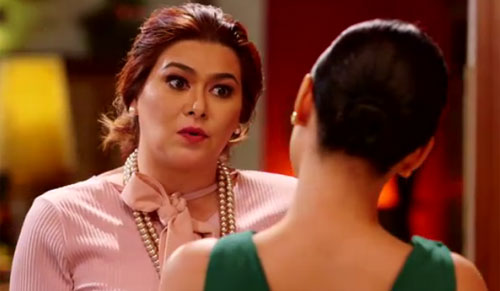 Ivy tried to bypass Emilia but she kept on blocking her.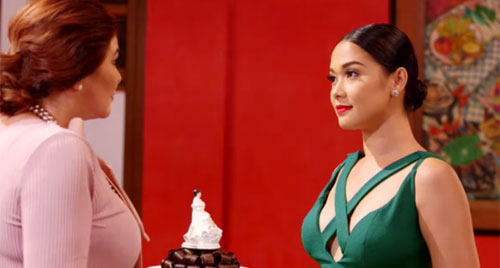 Ivy then removed the figurine from the cake and "accidentally" slammed it on Emilia's face!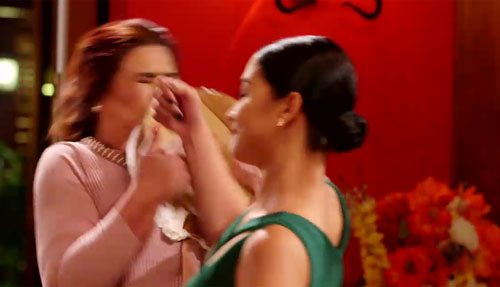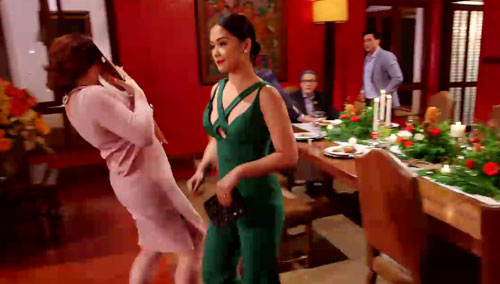 A catfight ensued between the two and they almost scratched each other's faces but Arnaldo and Raul (Wendell Ramos) stopped them.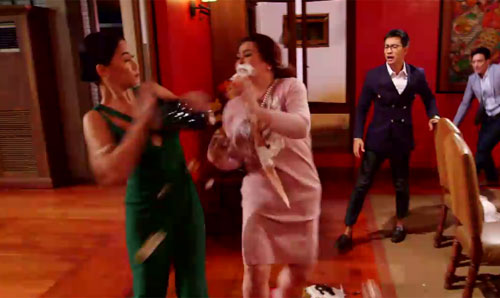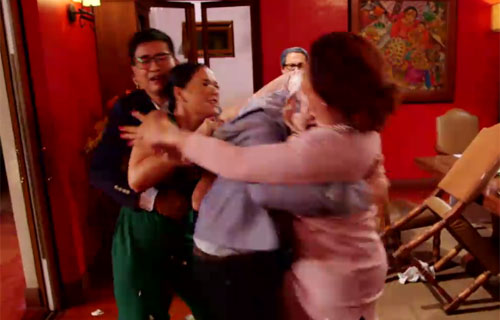 Ivy then warned Emilia, "Kalabanin mo na lahat pero huwag ako!"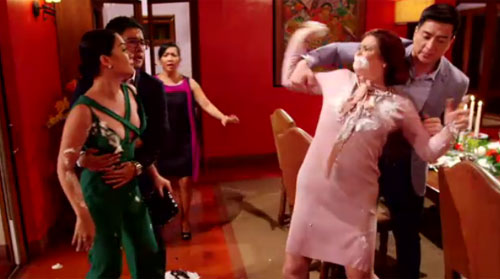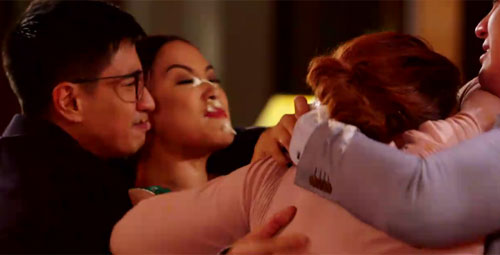 Apparently, the confrontation became too real when Maja accidentally scratched Aiko in her right eye!
Photos of Aiko's right eye were posted on RSB Drama Unit's Twitter account.
RSB Drama Unit, which is helmed by business unit head Ruel Santos Bayani, handles the production of Wildflower.
The tweet said, "WILD FACT: Para patunayang totohanan ang labanan aksidenteng natusok ng kuko ang mata ni Aiko while doing the cake scene with Maja. Intense!"
Included in the screenshot was Aiko's post about the photo.
She wrote, "All for the love of our craft to give our viewers what they deserve, sadly i got into a minor accident which cause me pain my right eye, AND di naman sinasadya out of our emotional scene my right eye got compromised which led to blood clot and mapapanuod nila yan later in our episode."


WILD FACT: Para patunayang totohanan ang labanan aksidenteng natusok ng kuko ang mata ni Aiko while doing the cake scene with Maja. Intense! pic.twitter.com/OLtuzA8IZi

— RSB Drama Unit (@RSBDramaUnitNew) June 7, 2017
As noticed in the teaser for the June 8 episode, Aiko had a red right eye after the confrontation.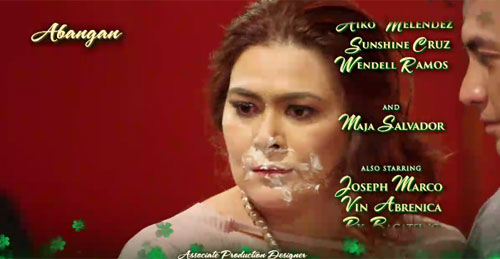 The 41-year-old actress then reposted RSB Drama Unit's tweet on her Instagram account.
She wrote in the caption, "#theaftermath But Happy that we were able to give you a beautiful episode awhile ago :) Thank you for watching #wildflower As promised season 2 will be bolder, wilder! Dont worry guys im a bit better now :)"
Wildflower, which airs before TV Patrol, started airing its second season last May 29.