Maja Salvador and Aiko Melendez had a viral confrontation scene in Wildflower last Wednesday, June 14.
In this ABS-CBN teleserye, Ivy Aguas (Maja) strangled Emilia Ardiente-Torillo (Aiko) with her bare hands after finding out that the latter tried to have Ivy raped and killed but did not succeed.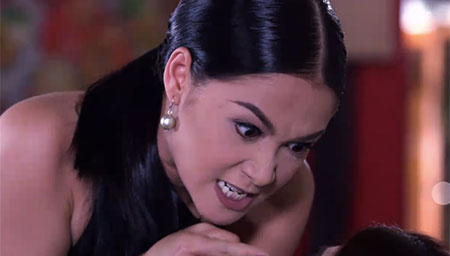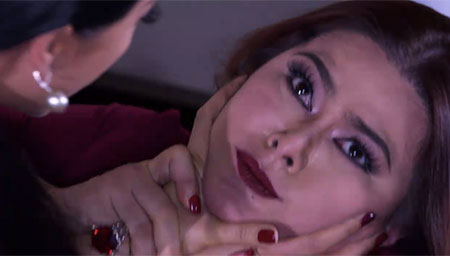 This particular scene became a source of funny tweets and memes from netizens who made use of the viral photos of Maja and Aiko.

Here are hilarious posts inspired by #WildflowerParatang:
This might happen if you sneak behind your mom's back and get home late.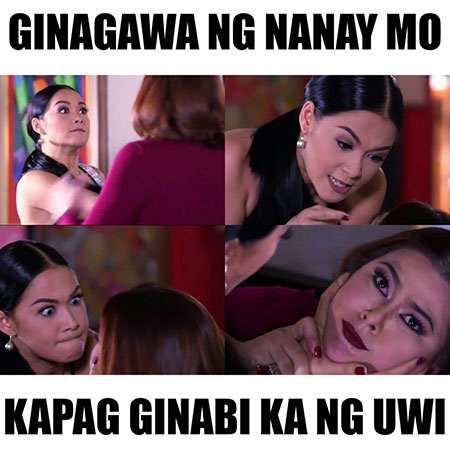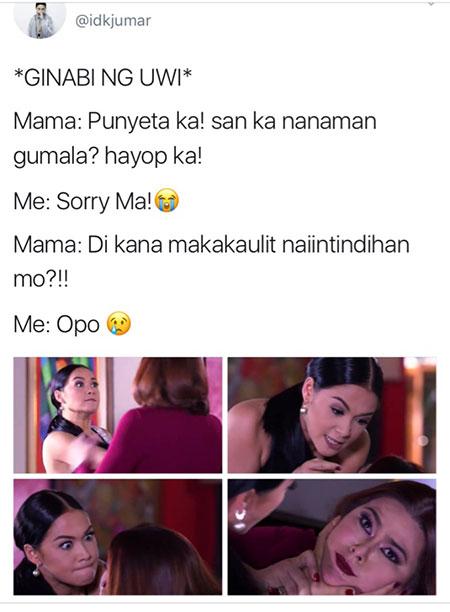 Ivy Aguas might get inside your system if you see your crush talking with your friend!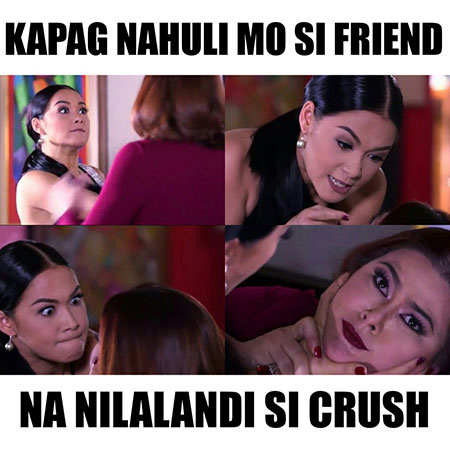 Have you ever felt this in one of your jeepney rides?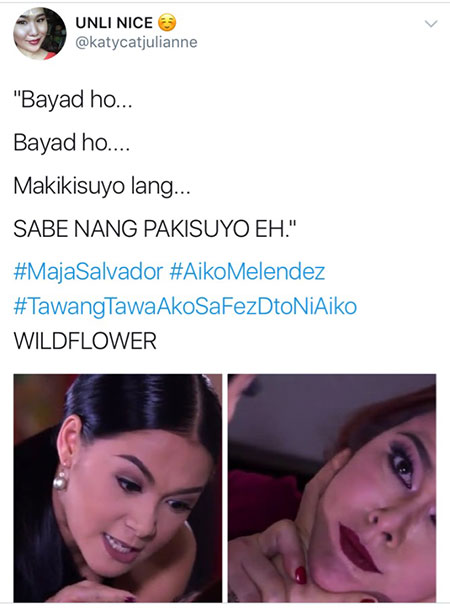 You might have actually encountered Ivy during your younger years, especially during mealtime.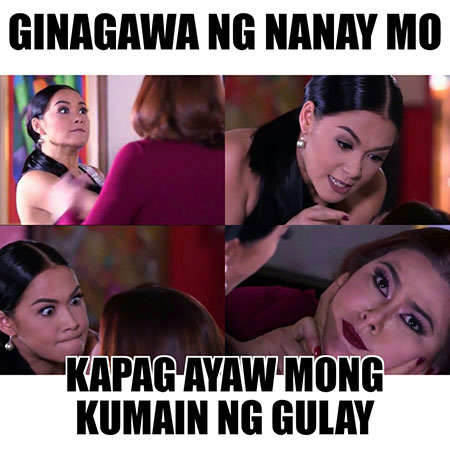 Admit it: you are Aiko when you're already tired and just want to sleep all day.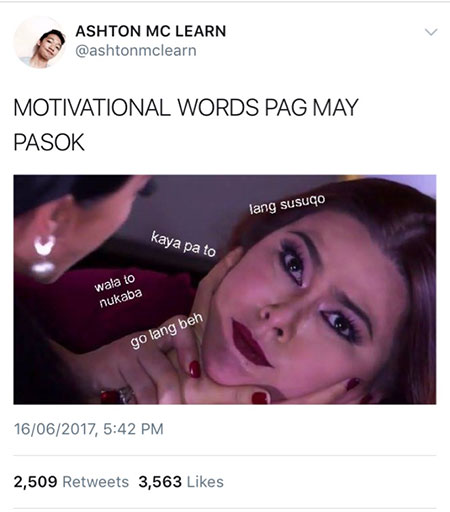 When life becomes too much too handle and you just can't breathe: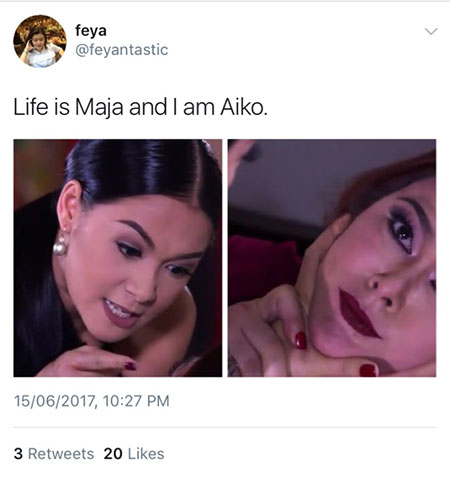 In response to the proposed unli-rice ban, one said that Maja represents unli-rice patrons.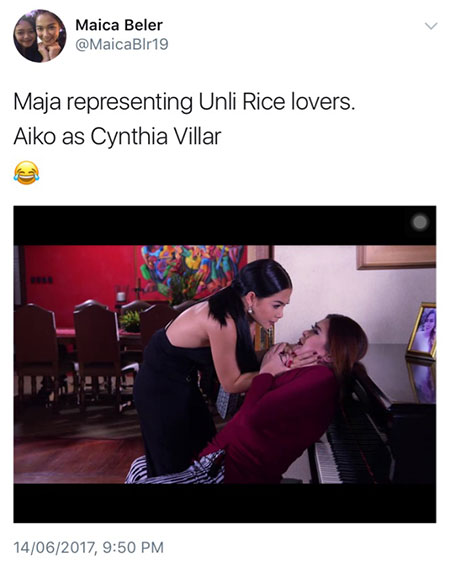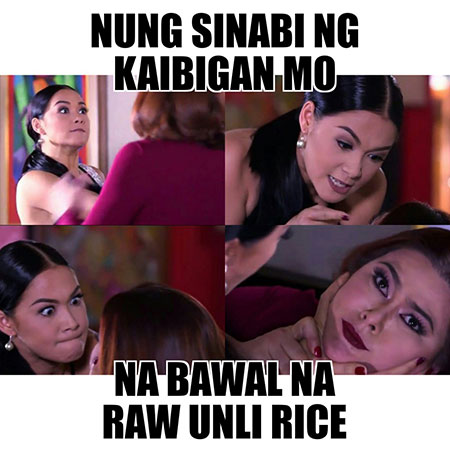 Aside from the Maja-Aiko strangling scene, other scenes of Wildflower also became a subject of memes and funny tweets!
Remember that scene when Ivy slammed Emilia with a cake? You might recall this if you're already running late.
Ivy gives you a suggestion on what to answer when friends ask about your love life.
Admit it: you've been caught at least once in your life with this stunned facial expression: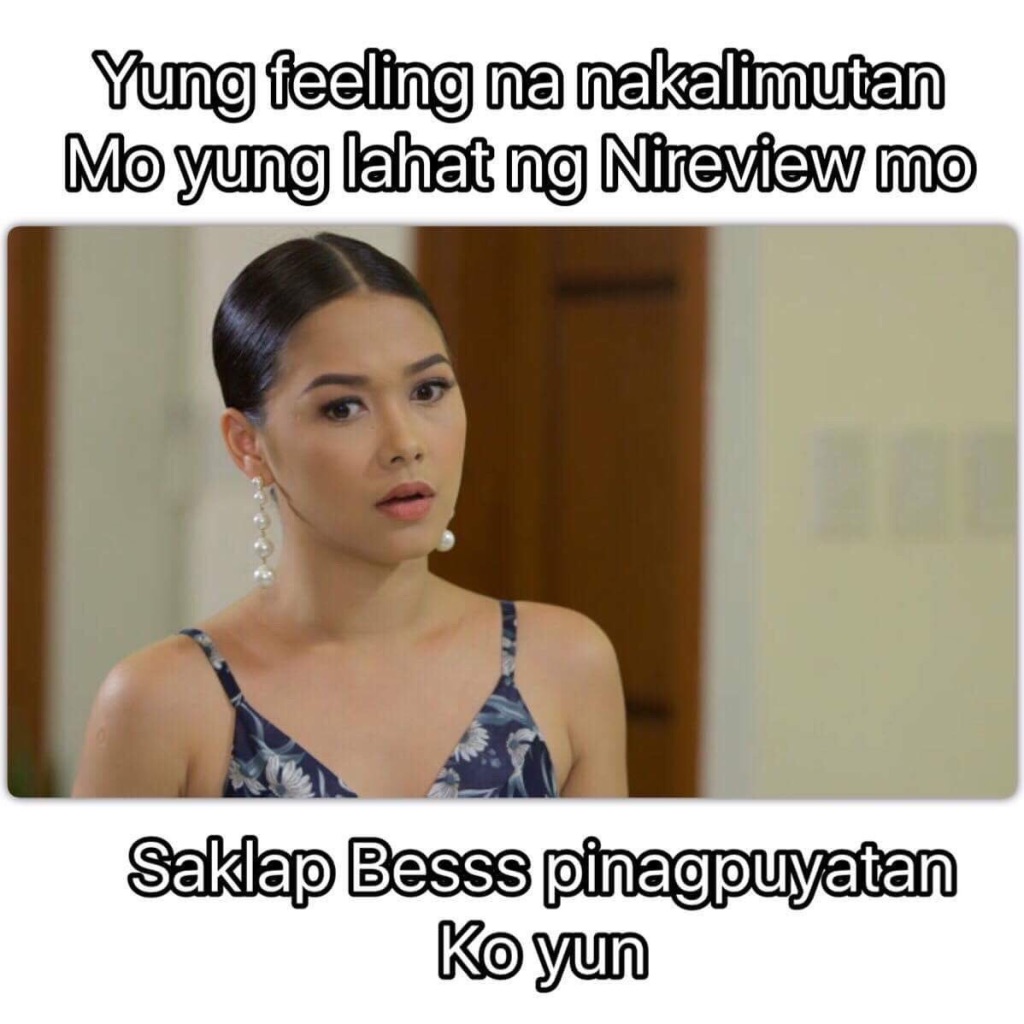 Remember Ivy's reaction upon seeing Nanay Carlota's (Ana Abad Santos) dead body hanging in their house?
This can also be used in a lot of situations such as changing your relationship status…
…or even freaking out at a spectacular concert event, such as Britney Live In Manila!
Maja, who watched the Philippine concert of Britney Spears, even commended the person who cleverly edited her Wildflower scene with footage from a Britney concert.


PEPsters, what can you say about these Wildflower memes?
Share your thoughts in the comments section below.