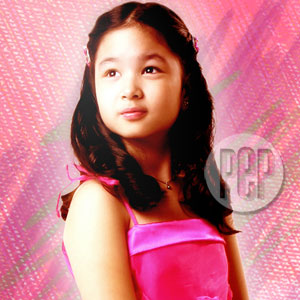 ---
A story of a young girl captivated the hearts of the Cebuanos in the '70s.
She is a meek and kind-hearted girl who loses her mother at a young age. Her life changes drastically. Her father decides to marry his old girlfriend. The little girl and her brother find themselves trying to get along with their new family—stepmom, stepsister, and a stepgrandmother. Things take a turn for the worse when the little girl's new family starts maltreating her.
She is Maria Flordeluna, the title-character of a hit radio drama created by Marcos Sacol. The program was later on adapted for the small screen by RPN-9. Flordeluna was a hit show that aired for several years. Audiences saw its lead Janice de Belen grow up before their eyes.
Now, ABS-CBN decides to bring the little girl's story to life, producing Maria Flordeluna both as a Kapamilya television series and a DZMM radio drama. The network giant gathers their top talents in both TV and AM radio in this project.
ADVERTISEMENT - CONTINUE READING BELOW
The television version boasts the powerhouse cast of Eula Valdes, Albert Martinez, Vina Morales, John Estrada, Liza Lorena, and Johnny Delgado. To play the title role is Eliza Pineda, a Goin' Bulilit mainstay.
ABS-CBN's latest tearjerker tells the story of Maria Flordeluna Alicante, a young girl whose mother, Elvira (Vina), dies early in life. Her brother Rene Boy (Nash Aguas) is sick with asthma while her father is Leo Alicante (Albert), a colonel for the Philippine Army.
Maria Flordeluna then gains a stepmother, Jo Espero (Eula), as well as a stepsister, Wilma (Kristel Fugar).
Gary Alvarado (John Estrada) is Col. Alicante's half-brother and rival. He is the legal son but he doesn't have his father's acceptance and affection. In order to prove that he is the better son, he wants to take everything away from his half-brother Leo—including the woman he loves.
Meanwhile, the radio version (airing weekdays at DZMM 630 kHz at 2:30 p.m.) will have Roxanne Manato as Maria Flordeluna, Christian Alviar as Rene Boy, Mary Joy Adorable as Wilma. The other cast members include Roasanna Villegas as Jo Espero, Danny Depante as Leo Alicante, Abby Masilongan as Elvira, and Eric Galvez as Gary.
ADVERTISEMENT - CONTINUE READING BELOW
Jerry Lopez-Sineneng will share directorial duties with Rechie del Carmen for the entire series.
Jerry explains that Maria Flordeluna is different from RPN-9's Flordeluna because their version is based on the original radio drama itself. He also adds that they created several characters to add more flavor to the story and to keep the story up to date.
Maria Flordeluna
makes its television premiere on February 12, after
Kapamilya, Deal or No Deal
. The radio version airs at 2:30 p.m. during weekdays via DZMM 630 kHz.