Meteor Garden is one unforgettable, iconic show in the Philippines that defined a generation.
Based on the Japanese manga Hana Yori Dango, the show was first aired in 2003 and introduced the Asianovela craze in the Philippines.
Its lead stars Barbie Hsu, Jerry Yan, Vic Chou, Ken Chu, and Vaness Wu became household names in the country.
Who would forget the rich-boy-meets-poor-girl love story of Shan Cai (Barbie) and Dao Ming Si (Jerry) who started off as enemies and eventually became lovers?
Tonight, August 20, Meteor Garden's latest incarnation will be aired on ABS-CBN.
Before local viewers see this dubbed version, PEP.ph (Philippine Entertainment Portal) lists down 10 things that you might not know about Meteor Garden.
1. DID YOU KNOW: Meteor Garden was the first so-called "Chinovela" in the Philippines?
At that time, in May 2003, the term "Asianovela" was not coined yet in the Philippines.
ABS-CBN bought the rights to air the Chinovela, and became instantly successful and enjoyed high ratings.
The Barbie Hsu-F4 starrer was originally aired in a 3:30 p.m. slot, as part of the Dramathon sa Hapon block, which also airs a bunch of Mexican dramas dubbed in Tagalog.
However, due to insistent public demand, Meteor Garden was transferred to a 5:30 p.m. timeslot, airing before TV Patrol.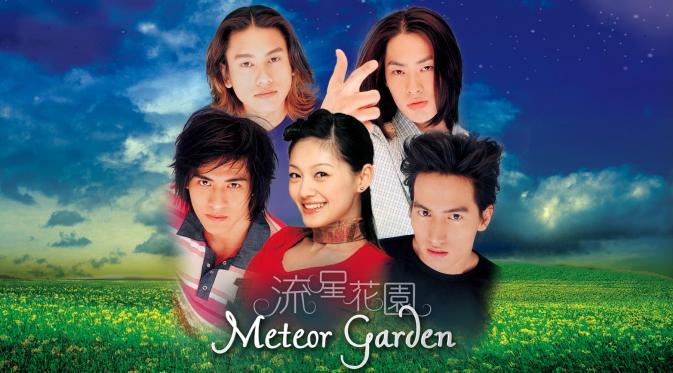 2. DID YOU KNOW: Barbie Hsu had a real-life romance with a member of F4?
This F4 member was Vic Chou, who played Hua Ze Lei, the third wheel to Dao Ming Si and Shan Cai's relationship.
However, their real-life romance happened years after Meteor Garden's 2001 airing.
In September 2004, Vic and Barbie reunited in the drama series Mars.
Months later, in July 2005, the two officially started dating.
In January 2008, the two decided to call it quits, without revealing any reason about their breakup.
In a 2009 report by Yahoo!, Taiwanese host Patty Hou revealed that Vic was "overly-possessive" of Barbie, causing them to break up.
At present, both are now married with their respective partners: Vic with Reen Yu, and Barbie with Wang Xiao Fei.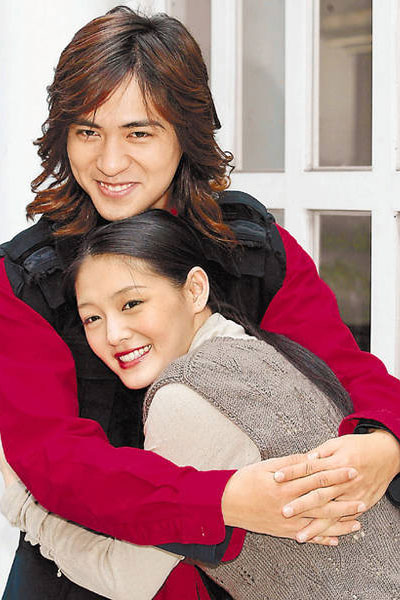 3. DID YOU KNOW: Aside from Taiwan, Korea, and Japan, the Hana Yori Dango manga also had TV series incarnations in China and India?
Taiwan had Meteor Garden in 2001, Japan had Hana Yori Dango in 2005, and Korea had Boys Over Flowers in 2009, all of which were aired in the Philippines.
In 2009, China also did the series Meteor Shower aired in Hunan TV, and aired its sequel in 2010.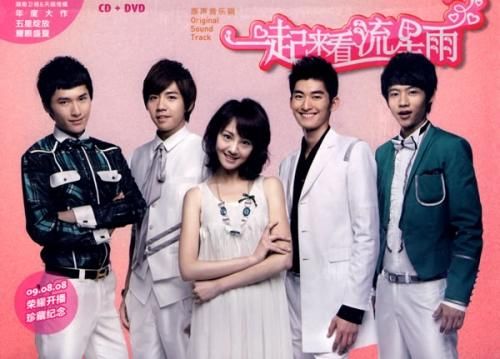 According to www.wikipedia.org, the series spawned a lot of controversies during its premiere, including criticisms of blatant plagiarism of Boys Over Flowers and excessive product placement.
However, according to the producer, the series was only inspired by the Manga series and was not based on it.
Meanwhile, in 2014, India also created its own version of Hana Yori Dango, which was titled Kaisi Yeh Yaariaan and was produced by MTV India.
However, instead of the usual group composed of four boys, the Indian version had "FAB5," a group of rich, spoiled kids in a university which consists of three boys and two girls.

The series gained immense popularity in India, making it the No. 1 youth show in India during its run from July 2014 to December 2015.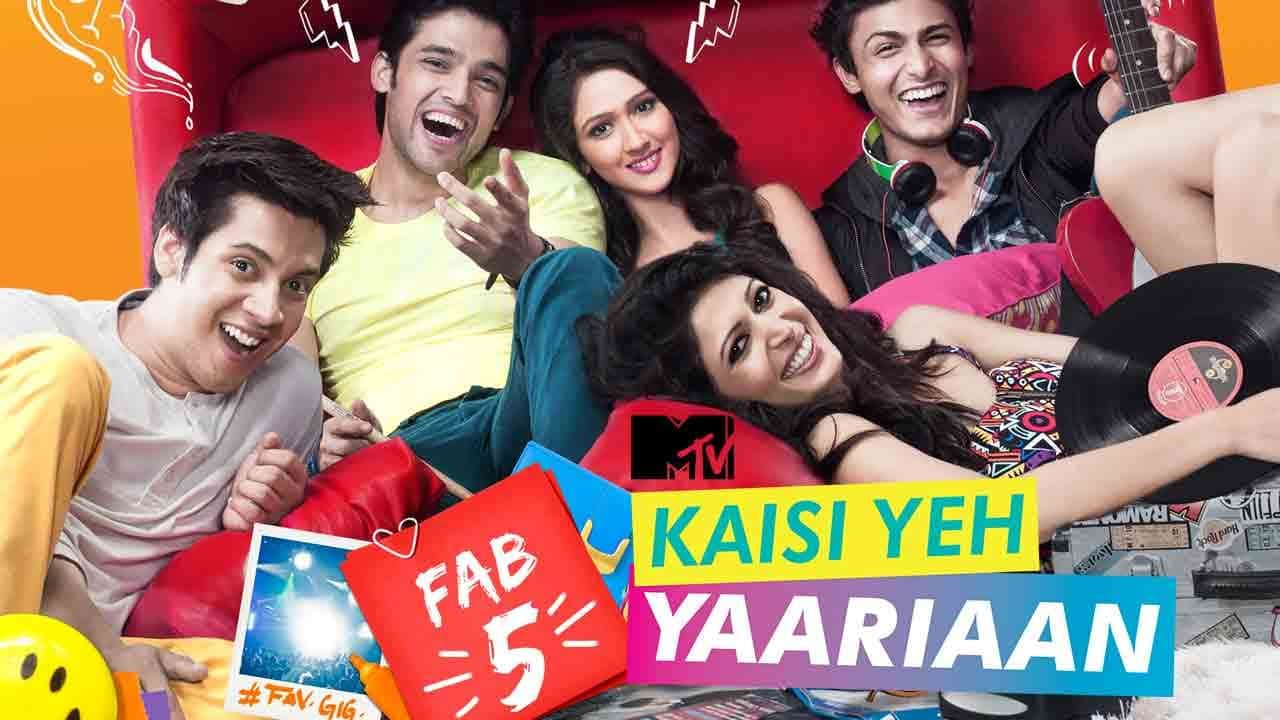 4. DID YOU KNOW: Meteor Garden had more than eight runs in the Philippines.
The series was first aired in ABS-CBN in May 2003. In the middle of its run, the network decided to air a "rewind" during weekend mornings.
Two years later, in 2005, Meteor Garden was aired again in ABS-CBN and dubbed as Meteor Garden: The Full Version. The series originally aired at 5:30, the same timeslot of its original run. However, after two weeks, ABS-CBN decided to put it in a prime-time slot, after TV Patrol at 7:30 p.m.
In 2007, GMA-7 decided to buy the airing rights of Meteor Garden and aired it before 24 Oras. Immediately after its Kapuso run, GMA's sister channel QTV aired it again in the afternoon slot.
Seven years after its last rewind, ABS-CBN aired again the Asianovela on its Kapamilya Gold block, coinciding with a re-run on the Kapamilya network's cable channel Jeepney TV.
This number does not include Meteor Garden's latest re-runs on Jeepney TV, or if ever there was a re-run on ABS-CBN's defunct UHF channel Studio 23.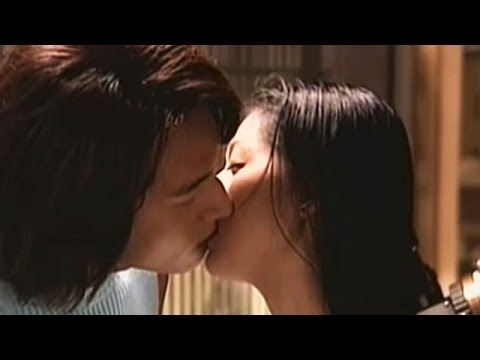 Dao Ming Si and Shan Cai kiss after watching the meteor shower.
5. DID YOU KNOW: Shan Cai's guy best friend Qing He isn't part of the Japanese and Korean version?
Instead, the female lead of Japan's Hana Yori Dango and Korea's Boys Over Flowers series had a younger brother who played small parts in both series.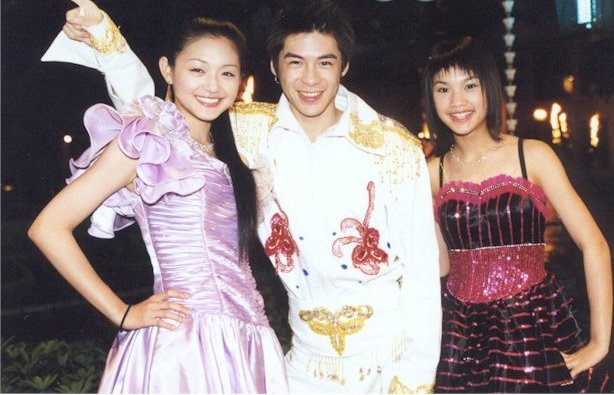 (L-R) Shan Cai, Qing He, and Xiao You in one of the key scenes in Meteor Garden Season 1.
6. DID YOU KNOW: Eugene Domingo was the voice behind Auntie Jade?
This was revealed by Meteor Garden on ABS-CBN's official Facebook page when the Asianovela aired again in 2014.
Auntie Jade is the most trusted servant of Dao Ming Si's family who is supportive of his love affair with Shan Cai.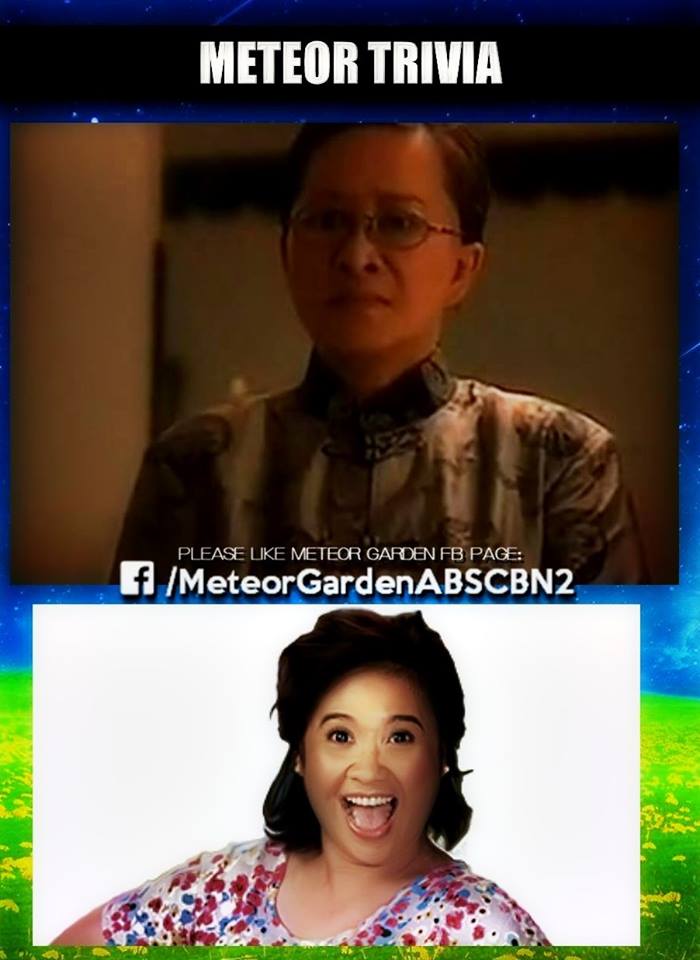 7. DID YOU KNOW: Two of Meteor Garden's theme songs were translated and performed in Tagalog.
These were the first season's two official themes: "Qing Fei Di Yi," which was originally performed by Harlem Yu and was used as the show's opening theme, and "Ni Yao De Ai," sang by Penny Tai and was played as the closing theme.
"Qing Fei Di Yi"—or "Can't Help Falling" in English—was translated to "Byahe" and was sung by Josh Santana, who was first introduced in the teleserye Bituin.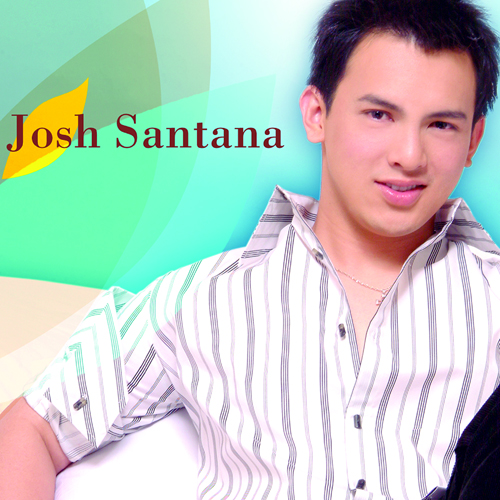 On the other hand, Wansapanataym singer Michelle Ayalde was tasked to perform the Tagalog version of "Ni Yao De Ai," which had the Tagalog title "Ang Hanap Ko Ang Iyong Pag-ibig."
Michelle is now based in Malaysia. Last 2016, she went home to the Philippines and had a PEP Jams session with PEP.ph wherein she performed the popular song live.
Watch here:
8. DID YOU KNOW: Meteor Garden's F4 renamed its band in 2007?
Meteor Garden's F4 Jerry Yan, Vic Chou, Ken Chu, and Vaness Wu had to rename their band from F4 to JVKV.
Back in 2001, Sueisha Inc., the Japanese publisher of Hana Yori Dango allowed them to use "F4" as the name of their band, coming from the roles they played in Meteor Garden.
However, in 2007, Sueisha Inc. prohibited the band from using F4 as its name to avoid confusion with the other live-action adaptations of the Manga series.
Meteor Garden creator Angie Chai had no choice but to rename the band to JVKV, which represents the first names of the band's members.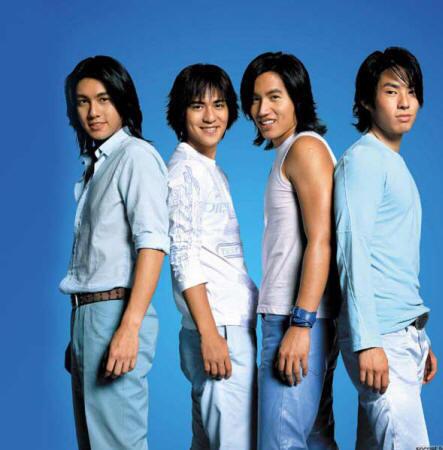 9. DID YOU KNOW: Aside from F4 and Barbie Hsu, Meteor Garden also jumpstarted the careers of its other cast members?
One of them was Rainie Yang, who played Shan Cai's best friend Xiao You, the love interest of Xi Men.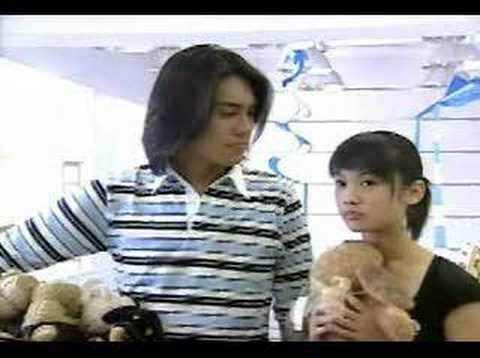 After Meteor Garden, Rainie played lead actress in several drama projects.
Some of her TV shows that aired in the Philippines were Devil Beside You (2008, GMA), Why Why Love (2008, ABS-CBN), and Miss No Good (2009, ABS-CBN).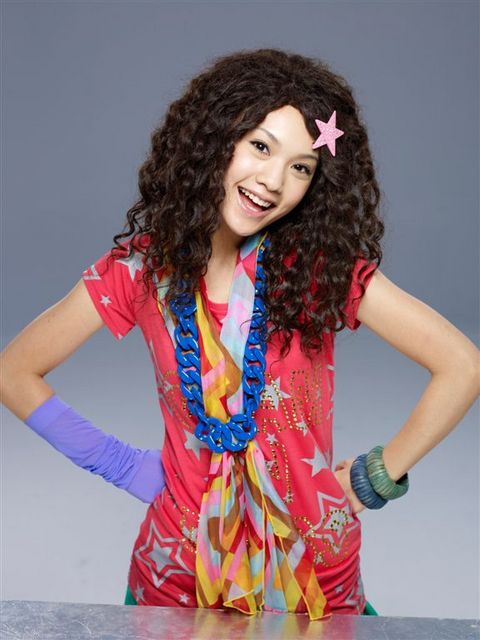 Rainie Yang in Miss No Good
10. DID YOU KNOW: The popularity of Meteor Garden and Boys Over Flowers in the Philippines prompted cast members to do shows in the country.
The first show was in September 2003 wherein Vaness, Ken, and Barbie performed at the concert titled The Event that was held at ULTRA Football Stadium. Jerry and Vic, on the other hand, was part of ABS-CBN's 50th anniversary show held at The Fort Bonifacio Open Field in November 2003.
In 2007, Ken Chu returned to the Philippines to do the movie Batanes with Iza Calzado as his leading lady.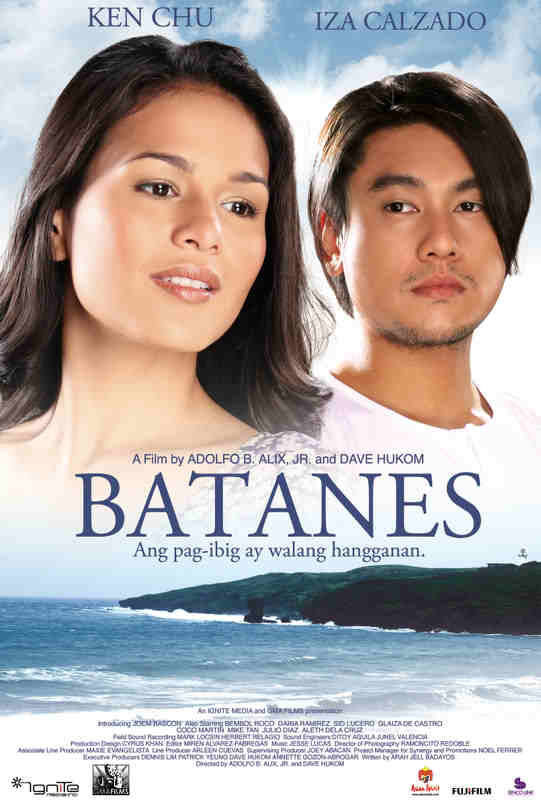 Meanwhile, Boys Over Flowers's Lee Min Ho visited the Philippines several times. His last visit was in April 2016 when he did series of fun meet events for an endorsement.