ABS-CBN's new afternoon soap Hanggang Saan aired its pilot episode on November 27, 2018.
Topbilled by Sylvia Sanchez, the show tells the story of Sonya, a single mother who works hard to provide for her two sons.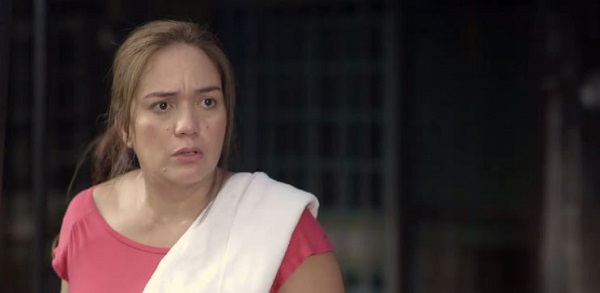 The pilot episode opened during the fiesta of La Loma, which is famous for its lechon. Sonya is busy cooking food commissioned by their barangay captain, while her eldest son Paco goes to the nearby lechon shop to run an errand for his mom.
Sonya dotes on Paco, reminding him not to run so much because it's bad for his asthma.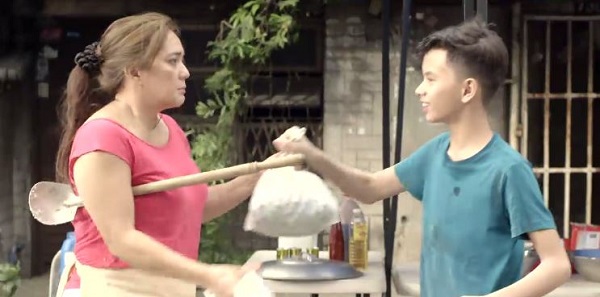 The family gets ready and proceeds to watch the procession, but before it begins, Paco suddenly collapses.
Sonya and her friends rush Paco to the hospital, where they learn that the boy is not just suffering from asthma, but from a condition called mitral stenosis. He needs to have surgery within 36 hours and Sonya should raise half a million pesos to proceed.
While neighbors give their share, it is still not enough. Sonya is desperate and doesn't know how to raise the funds.
She remembers the college education policy she got for Paco. Sonya and other parents were conducting a rally outside the office of Educare, the company that was recently became bankrupt and hasn't returned their investments.
Sonya goes back to the office to speak to Educare's owner Edward Lamoste, played by Eric Quizon.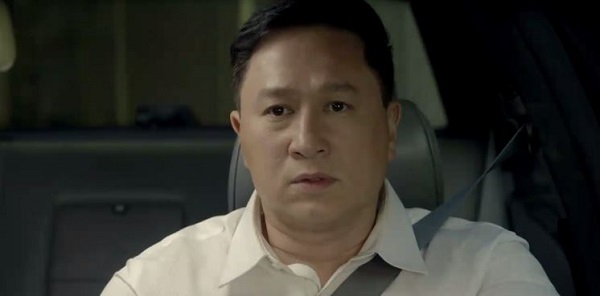 Mr. Lamoste leaves the office in his car and Sonya decides to follow him in a cab. They reach a cemetery where Sonya decides to confront Mr. Lamoste.
She asks for his help, but Mr. Lamoste tells her he is in a bind and can no longer help her.
Unbeknownst to Sonya, Mr. Lamoste went to the cemetery to kill himself, so his wife and daughter can receive insurance money after he dies.
When Sonya refuses to leave, Mr. Lamoste threatens her with a gun but she is unfazed. She explains her son's condition and how she needs money to save his life.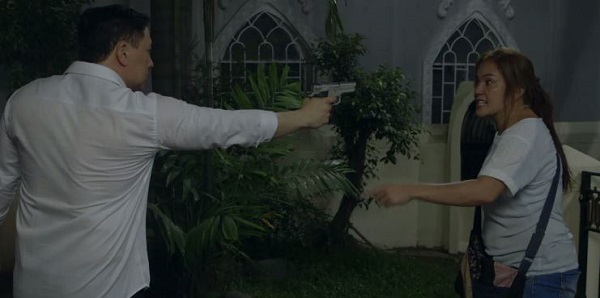 Mr. Lamoste gives her his pricey watch, telling her it will cover the cost of the operation. But she needs to do one thing.
Sonya needs to kill Mr. Lamoste.
He hands her the gun but Sonya refuses.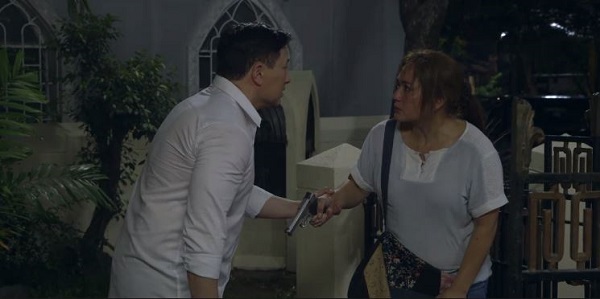 They continue to argue until the sound of the fiesta's fireworks startles Sonya and she accidentally fires the gun.
A bullet goes through Mr. Lamoste's chest and he falls bloodied on the pavement.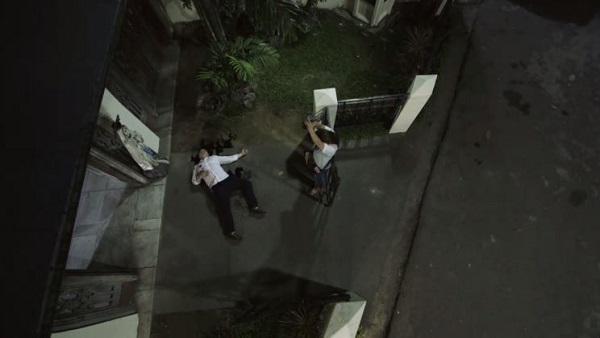 AGB RATINGS. How did the pilot episode of ABS-CBN's Hanggan Saan fare in AGB ratings?

According to AGB Nielsen, the November 27, 2017 pilot episode registered a TV rating of 3.7%.

Its rival GMA-7 program Haplos—starring and Rocco Nacino and Sanya Lopez—got a TV rating of 5.7%.

The new Kapamilya show rated two points lower than the Kapuso show.