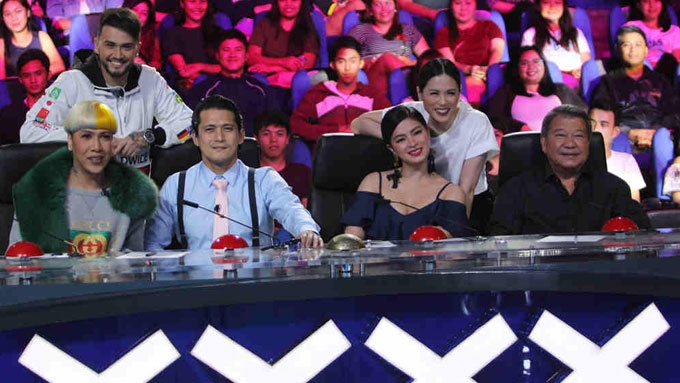 ---
ABS-CBN's Pilipinas Got Talent is back for Season 6 to showcase talents of Filipinos from different parts of the Philippines.

The January 6, 2018 pilot episode of Season 6 was the venue for diverse homegrown talent from different cities.

Angel Locsin, Robin Padilla, Vice Ganda, and Freddie M. Garcia (aka FMG) comprise this year's panel of judges.

Toni Gonzaga joined Billy Crawford as host of the reality show.

This time around, the hosts got an option to give the fifth golden buzzer—meaning, whoever received it would get the golden ticket, a pass to move automatically to the semi-final round.

Last year, when the Golden Buzzer was first introduced in Pilipinas Got Talent, Robin's chosen act for the Golden Buzzer, the Power Duo, managed to prevail over its competitors round after round, eventually emerging Season 5 champion.

Pinoy acts in Pilipinas Got Talent have shown that they don't only conquer the local stage, they conquer the international stage as well, as some of them made it to the first edition of Asia's Got Talent.

In fact, shadow act El Gamma Penumbra was named Asia's Got Talent's first grand winner in 2015.

Here is a quick round-up of the acts that performed in the pilot of Pilipinas Got Talent Season 6:
Mama's Boyz
This anti-boyband from Sta. Mesa, Manila, showed how an entertaining set can be performed with only white towels, a remix, good dance moves, and a lot of humor.
The judges and hosts were stunned and thrilled by their performance which brought huge laughs from the audience.
ADVERTISEMENT - CONTINUE READING BELOW
They received 4 Yeses.
Shadow Arts Theater Organization (SATO)
The group from Palo, Leyte, used shadow puppetry to cope with their experiences after the tragedy of typhoon Yolanda. Their performance, which made use of the emotional song "Dance With My Father," was dedicated to the soldiers and families who were victims of the war in Marawi.
They received 3 Yeses and 1 "No."
After their performance, the judges, particularly Angel and Robin, talked about their experiences when they went to Marawi during the crisis.
Angelisa del Rosario
The 67-year-old grandmother from Cebu entertained viewers with her hiphop moves. She proved that age is not a hindrance to being graceful, and all the judges and hosts even joined her onstage for an encore performance.
She received 4 Yeses.
The Bardilleranz
These hunks from Baguio and La Trinidad used their passion for working out to come up with choreography based on calisthenics. They moved around pull-up bars with strength and grace.
In the end, Robin, Angel, and FMG gave them a standing ovation. When it came time to vote, they received the golden buzzer from FMG, which is why The Bardilleranz will automatically move to the semi-finals.
AGB RATINGS. How did Pilipinas Got Talent Season 6 fare in AGB ratings?

According to data gathered from Urban Philippines, ABS-CBN's Pilipinas Got Talent got an AGB TV rating of 11.7%.
The pilot episode aired from 7 p.m. to 8:05 p.m. last January 6, Friday.
GMA-7 aired Pepito Manaloto Ang Tunay na Kuwento last Saturday night. It got an AGB TV rating of 11.1%.
ADVERTISEMENT - CONTINUE READING BELOW
The Kapuso comedy show aired from 7:11 p.m. to 8:14 p.m.
Pilipinas Got Talent got an AGB rating that was 0.6 points higher than Pepito Manaloto.

The second Pilipinas Got Talent episode again outperformed its rival show. The January 7 episode got an AGB rating of 13.5%. 

Pilipinas Got Talent aired from 7:30 p.m. to 8:35 p.m., Sunday night.

Its GMA-7 counterpart, Daig Kayo ng Lola Ko, got an AGB rating of 7.6%. The fantasy-themed show aired from 7:51 p.m. to 8:34 p.m.

Pilipinas Got Talent got an AGB rating that was 5.9 points higher than Daig Kayo ng Lola Ko.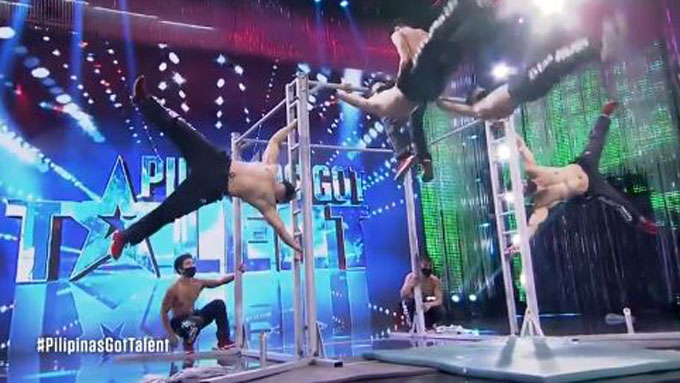 The Bardilleranz is the first act to get a Golden Buzzer in Pilipinas Got Talent Season 6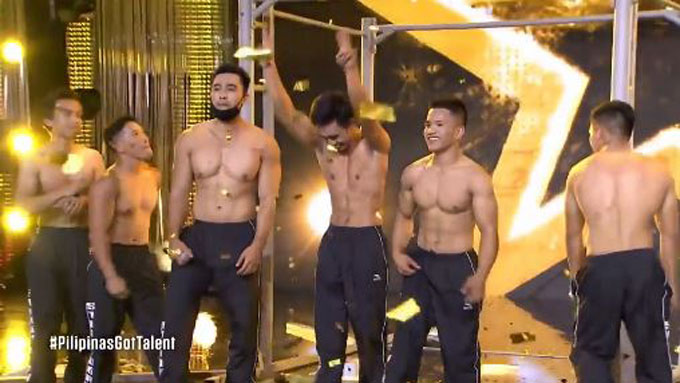 ADVERTISEMENT - CONTINUE READING BELOW