Kim Chiu's ASAP performance went viral when the dancer-actress fell on stage during a production number.
In the episode aired last Sunday, February 18, Kim performed a mirror dance together with Yassi Pressman, Arron Villaflor, and Enzo Pineda.
In the middle of the dance number, Kim had to lie flat over a fiber glass panel that was carried by Enzo, Arron, and other back-up dancers.
Unfortunately, Kim's body slipped off the fiber glass, causing her to fall on the floor.
Of course, the show went on when Kim stood up as if nothing happened.


This is not the first time that Kim fell on the ASAP stage while dancing.
The first time happened in ASAP 2012, when Kim and Enchong Dee performed a ballroom dance number that involved spinning and lifting.
While Enchong was doing cartwheels, the actor accidentally kicked Kim's head.
After completing his cartwheels, Enchong lifted Kim on his shoulders.
Unfortunately, Kim was dropped by Enchong, causing her to bump her head on the floor.


Since a lot fans reacted to her 2012 fall, Kim posted on social media back then that she was okay.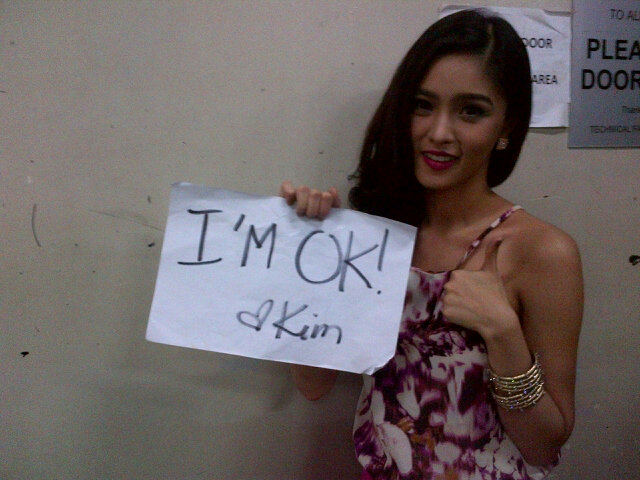 In another dance number, aired during ASAP 20 in 2015, Kim had a bullfighting-inspired dance number with Enchong, John Prats, and James Reid.
At the beginning of the dance number, Kim performed stunts that involved lifting.
When a back-up dancer lifted Kim and placed her on his back, the dancer failed to support Kim, causing the 27-year-old actress to fall.



NETIZENS REACT. Just like her performance with Enchong in 2012, Kim's third fall on the ASAP stage became another source of memes and tweets on social media.
In fact, Kim Chiu became a trending topic on Twitter Philippines today, February 22.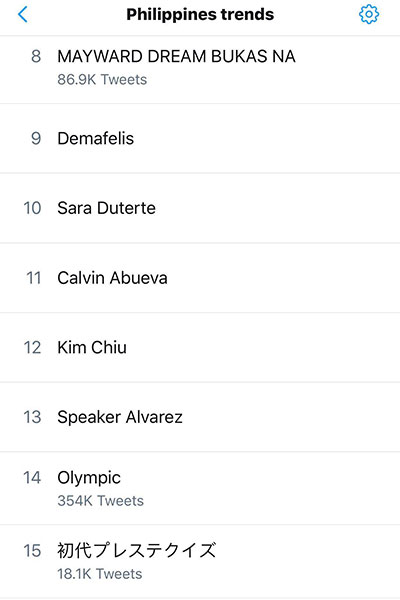 Some even jokingly asked ASAP what could be the reason why Kim would always fall during her dance numbers:


Other netizens even suggested that Kim stop doing complicated stunts since she might get injured:


Some netizens were able to make "hugot" lines based on Kim's dance number:
In the end, people commended Kim for still going on with the dance number even though she fell down: