Did a contestant of Your Face Sounds Familiar Kids utter a curse word while performing?
When Sheena Belarmino transformed into Nicki Minaj for the June 3 episode of Your Face Sounds Familiar Kids, she became viral for a certain line from her song.
She performed "Starships" for ABS-CBN's impersonation competition for celebrities.
In the post-chorus of the song, the line goes: "We're higher than a m*therf*cker."
Netizens were angered since there were those who believed that a minor uttered the word m*therf*cker while performing for television.
However, there were those who said that the 12-year-old girl did not actually say the expletive.
Critics and defenders alike talked about the controversial episode using the hashtag #YFSFKMagalingMagaling.
Through the Your Face Sounds Familiar Kids Facebook page, management issued a statement indicating that Sheena did not utter a swear word: "Kafamiliars, we would like to inform you that all the lyrics that our celebrity kid performers sing are clean versions.
"Sabi po ni Sheena 'Mother Mother.'"
Here are some reactions of netizens regarding the issue: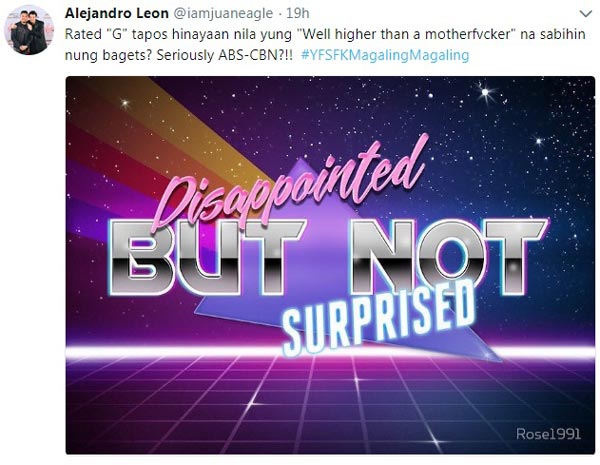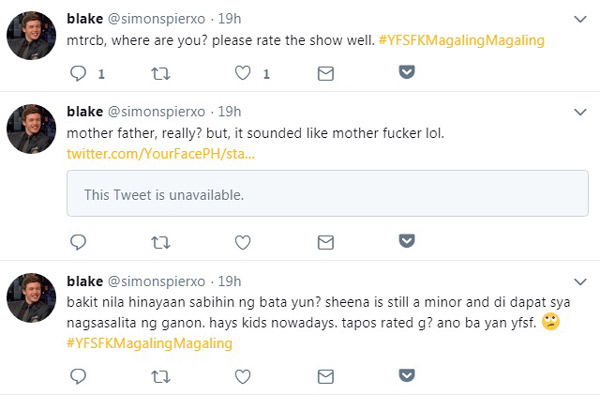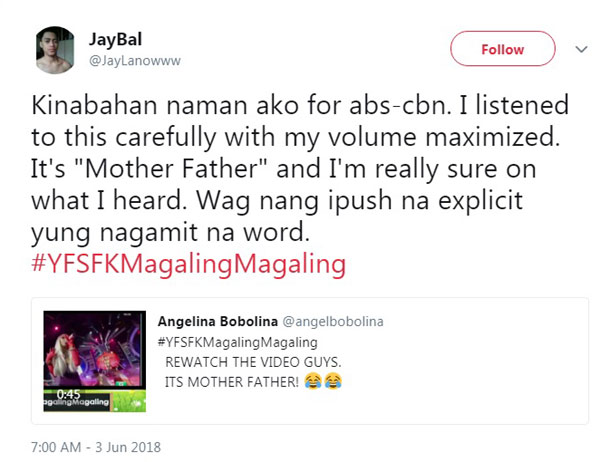 Watch the video of the performance and leave a comment below to say whether you heard "m*therf*cker" or "mother mother."