Character deaths have become a common plot twist in teleseryes.
However, there are still instances when viewers would be shocked by the death of a TV character, especially when it comes unexpectedly.
At times, these plot twists become controversial, especially when a major character is involved.
While most cases are only part of a show's story, there are also instances when characters were killed off because of circumstances that happened behind the scenes: network transfers, pregnancies, scheduling problems, or conflicts with co-stars.
PEP.ph (Philippine Entertainment Portal) presents an updated list of stars who encountered these instances that led to the death of their characters in a teleserye:
ARCI MUNOZ
Arci Munoz played the role of Betty, the best friend of Chico (JM de Guzman) in the prime-time series Pamilya Ko.
Betty was one of the major characters in the ABS-CBN series, which is why viewers were shocked when her character was suddenly killed in the show.
Pamilya Ko showed Betty being thrown by James (Kit Thompson) into a river. Her body was found days later.
At the time of Betty's death, a blind item disclosed that an actress was removed from her series due to attitude problems, with clues pointing to Arci.
Arci explained that she just had to leave the show due to scheduling problems, as she is set to do five movies this year.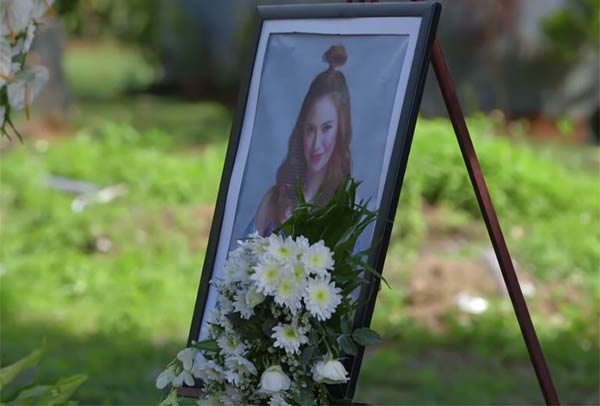 DIEGO LOYZAGA
Diego Loyzaga played one of the main characters in the afternoon series Los Bastardos.
He played Joaquin, the second child of Ramon Cardinal (Ronaldo Valdez).
On December 2018, two months after the show aired its pilot episode, Diego's character was killed in the show.
His character, Joaquin, was shown to go to the United States for a vacation.
On the day of his return to the Philippines, the airplane Joaquin was riding in crashed, and he was not able to survive the plane crash.
Diego is currently on a showbiz break.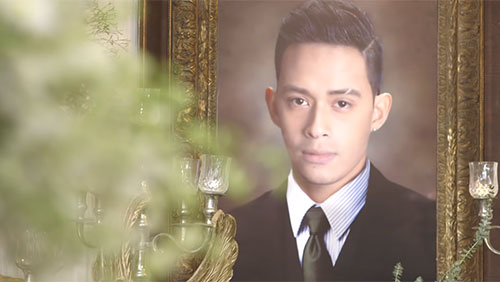 RYZA CENON
Ryza Cenon's first project when she transferred to ABS-CBN in March 2018 was FPJ's Ang Probinsyano.
However, in May 2018, it was announced that Ryza would be part of Angel Locsin's prime-time series, The General's Daughter.
Even then, she remained taping for FPJ's Ang Probinsyano until January 2019, the same month The General's Daughter aired on television.
Ryza's character, Aubrey, was killed during a fight between Vendetta and the group of Lucas Cabrera.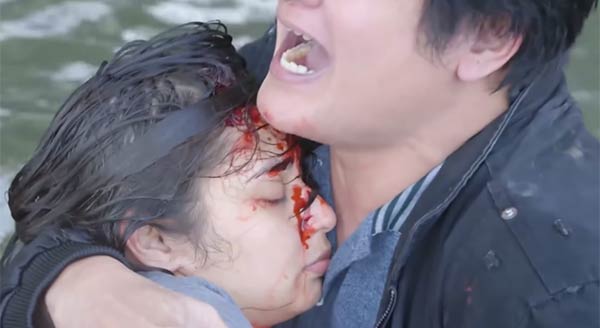 TOM RODRIGUEZ
Tom Rodriguez is part of the main cast of GMA-7's prime-time series, Love of My Life.
However, it was already announced from the beginning that his character will only appear for a limited time.
He played the role of Stefano, the cancer-stricken man who will bring together the loves of his life before he dies: his wife Adelle (Carla Abellana), brother Nikolai (Mikael Daez), ex-girlfriend Kelly (Rhian Ramos), and mother Isabella (Coney Reyes).
In the Episode 24 of Love of My Life, Tom's character already died in the series.
MARCO GALLO
Marco Gallo was part of Pamilya Ko as Stefano, the half-brother of Chico (JM de Guzman) and son of Chico's biological mother, Elena (Rosanna Roces).
He was also the love interest of Lemon (Kira Balinger).
But then, their love story was cut short when Stefano was killed after his head hit a jetski.
At the time when Marco's character was killed in Pamilya Ko, it was the time when he transferred to VIVA Entertainment and left Star Magic.
However, there were no reports if Marco's transfer of management had something to do with his departure from Pamilya Ko.
As of press time, Marco is busy shooting his projects with VIVA.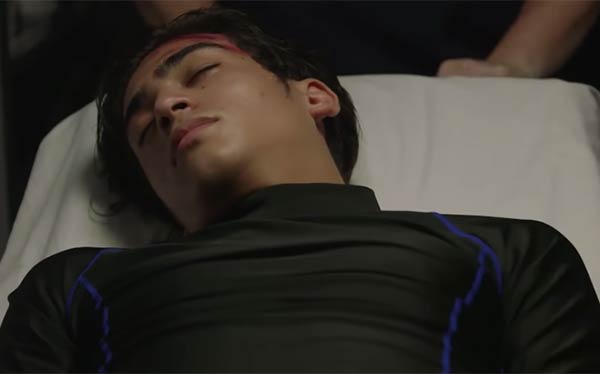 THIA THOMALLA
Thia Thomalla was one of Alden Richards's leading lady in The Gift. She played the role of Faith, the beautiful lady who becomes the apple of Sep's (Alden) eye.
In Episode 40, however, Faith was killed by Jared (Martin del Rosario) after he choked her during a fight.
Faith's body was later found, and Sep was blamed for her murder.
No reason was given for Thia's early exit in the show, except that it is part of the story.
But some viewers and netizens suspect that Thia's team-up with Alden did not work out, and viewers were in favor of Sep's romance with another character, Helga (Sophie Albert), who was not part of the original cast.
ALTHEA ABLAN
Althea Ablan played the role of Star in the prime-time series Kara Mia, starring Barbie Forteza and Mika dela Cruz.
Star is the younger sister of Kara (Barbie) and Mia (Mika).
In the middle of the series, Star was killed after she was captured by a tree where an engkanto named Iswal (Mike Tan) was living in.
Althea's exit from Kara Mia also coincided with her preparations for a bigger teleserye, which is her ongoing afternoon series, Prima Donnas.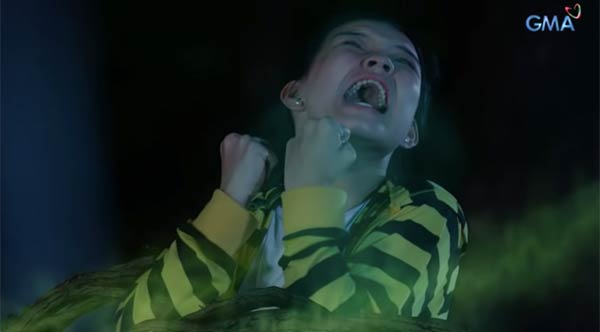 JULIA BARRETTO AND JOSHUA GARCIA
Julia Barretto and Joshua Garcia surprised their fans with tragic ending of their first teleserye together, Ngayon at Kailanman.
Star-crossed lovers Eva (Julia) and Inno (Joshua) were trying to escape the wrath of their parents when Inno's brother, Oliver (Jameson Blake) followed them with a gun.
Oliver is in a state of depression after Eva chose Inno over him.
As a revenge, Oliver fired shots at the both of them.
At first, it was only Eva who was seen bloody and injured from the gunshot.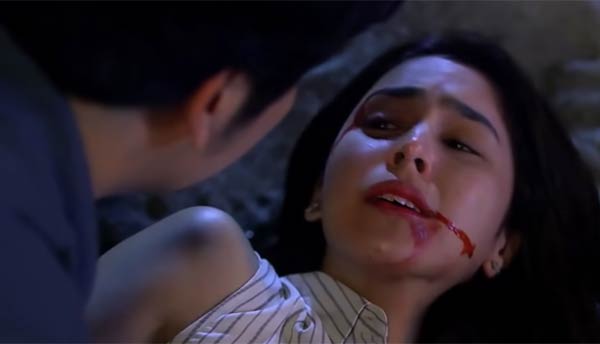 When Inno was trying to carry her, he suddenly coughed up a lot of blood, indicating that he was also fatally shot.
In the end, both of them died from their injuries as the policemen arrive the morning after the incident.
Eva and Inno later saw each other in the afterlife and continued their love story.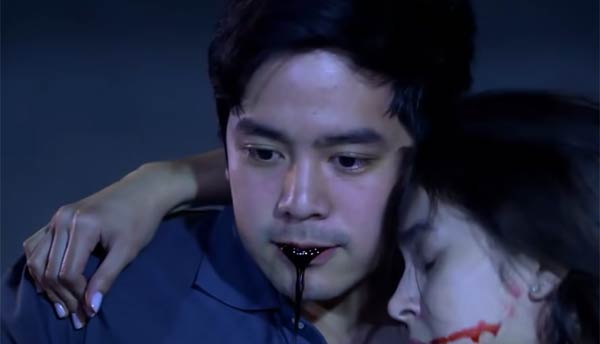 PAULO AVELINO
In September 2016, Paulo Avelino was announced to be a recurring guest star in FPJ's Ang Probinsyano.
He was tapped to play the role of Eric, a kind man with a dark secret, who made Cardo (Coco Martin) and Alyana's (Yassi Pressman) lives miserable.
Apparently, Paulo's stint in the story would only last for a month since he had to start shooting for the drama series The Promise of Forever.
His character was killed by Cardo after getting a deep wound during a fight.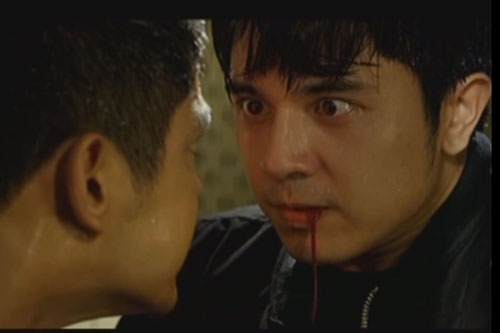 Years later, in mid-2018, Paulo was doing the afternoon series Asintado when it was announced that he would be part of The General's Daughter as one of Angel Locsin's leading men.
At that time in Asintado, Paulo's Gael character got married to Ana, played by Julia Montes.
However, their love story did not last long after Gael was killed in an ambush orchestrated by his parents (Lorna Tolentino and Nonie Buencamino).
The gun-shooting incident targeted to kill Ana, but Gael saved his wife by taking all the bullets, causing his death.
Paulo had to leave Asintado because he needed to start training for his action scenes in The General's Daughter.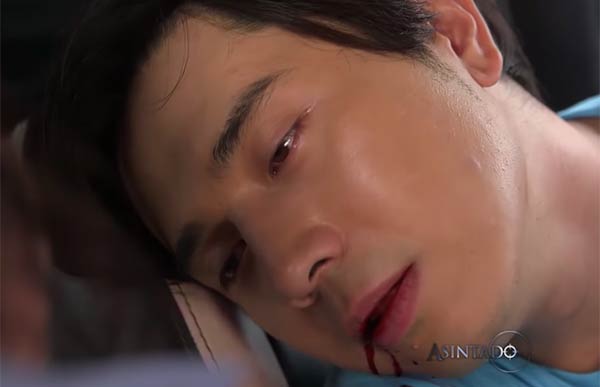 GARDO VERSOZA
Gardo Versoza was one of the main villains in Amaya as Rajah Mangubat.
In the middle of the Kapuso series, his character had to be killed to serve as a gateway for the show's second chapter.
At the same time, Gardo was tapped to play a major character in the remake of Ikaw Lang Ang Mamahalin, starring Barbie Forteza and Joyce Ching.
He was cast as Ferdinand Madrigal, a character first played by Albert Martinez.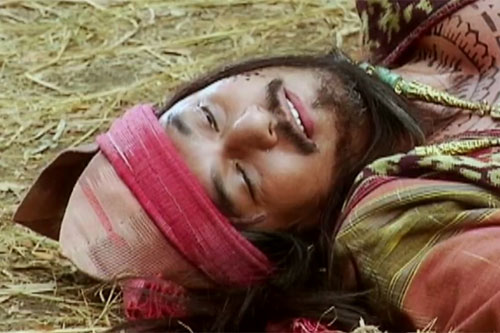 In 2019, Gardo returned to ABS-CBN and joined FPJ's Ang Probinsyano as one of its villains.
A few weeks after his first appearance in FPJ's Ang Probinsyano, Gardo was also announced to be part of the afternoon series Sandugo.
When Sandugo premiered on September 2019, Gardo still remained appearing in FPJ's Ang Probinsyano.
However, almost three months after, in December 2019, Gardo's character was killed in FPJ's Ang Probinsyano. At that time, Sandugo continues to run on the afternoon block of ABS-CBN.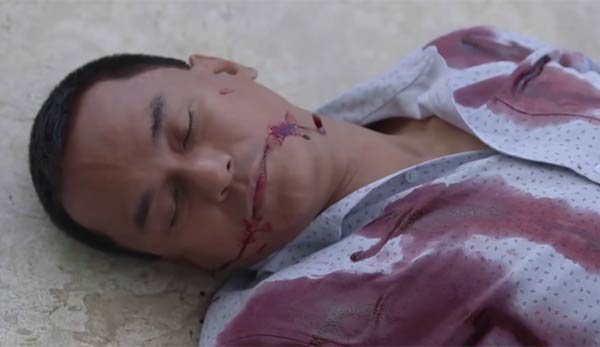 EULA VALDES
There were several times when the characters played by Eula Valdes had to be killed off in a teleserye because of project with a rival network.
The first was in 2000 when she was part of the ABS-CBN afternoon series Marinella as the kind Bebang.
Her character fell down a cliff because of Katrina's (Rio Locsin) evil plans.
It that same year, Eula was offered to do the Kapamilya teleserye Pangako Sa 'Yo.
It seemed like she made the right choice since Eula's Amor Powers became one of the most iconic characters on Philippine TV.
In 2017, she was tapped to play the role of Avria in the GMA-7 fantasy series Encantadia.
While she was still being seen in the Kapuso series, Eula was announced as part of the ABS-CBN series Kung Kailangan Mo Ako, which later changed its title to The Good Son.
Despite the announcement, Eula continued taping for Encantadia.
However, a few weeks before Encantadia ended in May 2017, Avria's character was killed in the show.
This was because Eula had to start taping for the Kapamilya series.
In a later interview, Eula revealed that she already accepted The Good Son before being part of Encantadia.
However, she was able to do the Kapuso fantasy series because the Kapamilya show had not yet started taping at that time.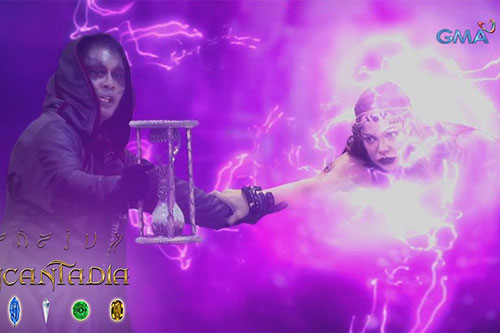 ANGELIKA DELA CRUZ
In 2007, in the middle of her ABS-CBN daytime drama series Prinsesa ng Banyera, Angelika dela Cruz decided to leave the show to return to GMA-7.
According to reports, Angelika already said yes to the offer of the Kapuso network, thinking that her afternoon series with Kristine Hermosa would only air for one season.
For this reason, Angelika's character Daphne/Mayumi had to be killed off in the show. An unknown gunman shot her and caused her death.
After the exit of Angelika's character, the actress signed a contract with GMA-7 in January 2008, with Babangon Ako't Dudurugin Kita as her first show for her Kapuso comeback.
VALERIE CONCEPCION
In May 2011, Valerie Concepcion kept herself busy by doing two drama series for two different networks.
Valerie was one of the major characters in TV5's Mga Nagbabagang Bulaklak, which started airing in March 2011.
In May of the same year, she became the main antagonist of ABS-CBN's inspirational drama series 100 Days To Heaven.
A few weeks after the Kapamilya series started airing, Valerie's character in the TV5 series was killed. Her character was shot by an unknown gunman in the middle of her wedding to Philip Salvador's character.
This was after ABS-CBN did not allow her to be seen in rival networks simultaneously.
Currently, Valerie is part of GMA-7's upcoming series, Seed of Love.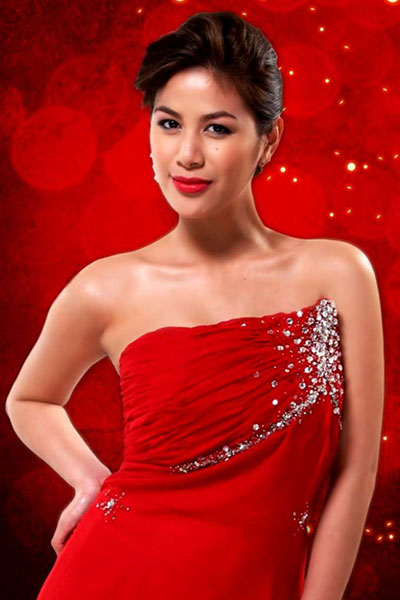 JOHN ESTRADA
In February 26, 2017, it was reported by PEP Alerts that Mylene Dizon and John Estrada had a heated argument on the set of The Good Son.
Mylene reportedly slapped John's face after the actor said something that Mylene did not like.
According to the report, the incident was one of the reasons why John refused to return to the set, and fueled speculations that his character will be killed off in the show.
A separate report also stated that John physically hurt Mylene on the set, which he denied through an Instagram post.
While these rumors were not proven to be true, John's character Anthony did get killed off when Dado (Jeric Raval) shot him to death.
Days after his departure from The Good Son, John dropped hints that he was working on a new project, which was believed to be a show in GMA-7.
This was later confirmed after John signed a contract with the Kapuso network, and was announced to be part of Alden Richards's series Victor Magtanggol.
John is currently taping for his upcoming GMA-7 series Babawiin Ko Ang Lahat.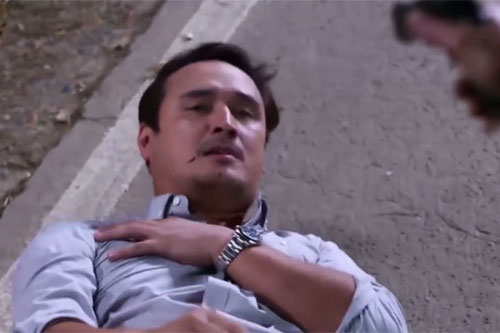 VIVIAN VELEZ
In March 2016, Vivian Velez surprised everyone when she resigned from the Kapamilya afternoon drama Tubig at Langis.
This was after she had a heated confrontation with lead actress Cristine Reyes.
In the show, Vivian played Conching, the mother of Natoy (Zanjoe Marudo) who is married to Irene (Cristine).
Her resignation from the show led to her character being killed off in the series.
In her final scene, Conching suffered from a heart attack after she confronted Irene's father (Lito Pimentel).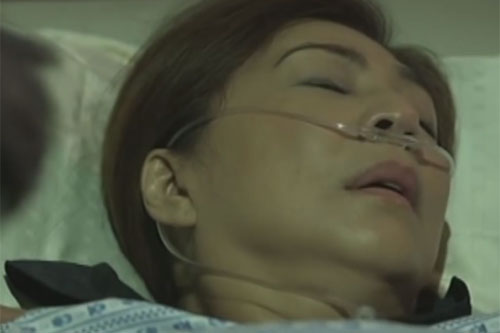 BARON GEISLER
In 2009, Baron Geisler's character was killed in the prime-time series Tayong Dalawa, after GMA-7 borrowed him for the weekly series SRO Cinemaserye: Suspetsa.
However, even before the show aired on TV, Baron's co-star Yasmien Kurdi filed charges against him for acts of lasciviousness and unjust vexation.
In the series, the two played as ex-lovers.
According to a non-showbiz source of PEP.ph, "Minanyak si Yasmien. Sinilipan, hinihipuan, tapos nag-baté [masturbated] sa harap niya."
In one scene, Yasmien, who was wearing a dress, had to go up to a spiral staircase.
The source said that Baron waited for the actress to go upstairs "para silipan."
The incident cause GMA-7 to kill Baron's character in the middle of the series, after his character was axed by an unknown killer.
In October 2011, more than two years after the incident, Yasmien withdrew her cases against Baron when the actor delivered a public apology.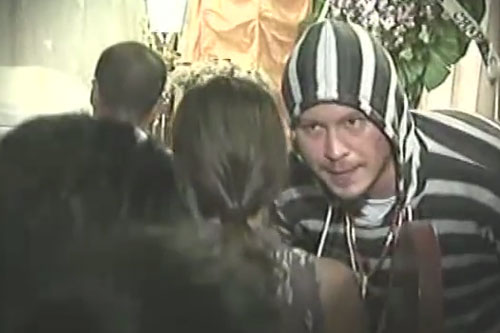 SUNSHINE DIZON
In 2001, Sunshine Dizon top-billed GMA-7's drama series Ikaw Lang Ang Mamahalin, together with Angelika dela Cruz, where they played as rivals.
However, a tiff between the two lead stars ensued, causing Sunshine to leave the show.
Sunshine's character Clarissa was killed after a bomb was attached to her body and people weren't able to save her before it exploded.
After her exit from the show, Sunshine was immediately given her own drama series, Kung Mawawala Ka.
Years later, Sunshine and Angelika were able to bury the hatchet and ended up being good friends.
Sunshine also clarified to PEP.ph that the real reason why she was pulled out of the show is because she was only to do 13 episodes, and her manager back then, Veana Fores, did not want her to play a kontrabida role.
In 2016, Sunshine had to give up a show for her to be able to do the daytime series Ika-6 Na Utos.
It was her stint in the requel of Encantadia, wherein she played the character Adhara.
Sunshine's inclusion in Encantadia was a big deal, mainly because she was the original Pirena in the 2005 version.
After it was announced that Sunshine would top-bill Ika-6 Na Utos, her character made its exit. Adhara was stabbed to death by Amihan (Kylie Padilla) and Lilasari (Diana Zubiri).
It turned out to be a good decision for Sunshine's part, since the afternoon series became a huge success.
ANDI EIGENMANN
Andi Eigenmann surprised everyone when rumors floated that she was pregnant.
That was in 2011, the time when she was doing the prime-time series Minsan Lang Kita Iibigin, where she played one of Coco Martin's leading ladies.
Her mother, Jaclyn Jose, confirmed the news on June 2011.
The then-pregnant Andi remained in the series until its last three weeks, when Andi's condition was already becoming delicate.
In 2012, Andi resumed her career in ABS-CBN by doing a string of teleseryes and movies.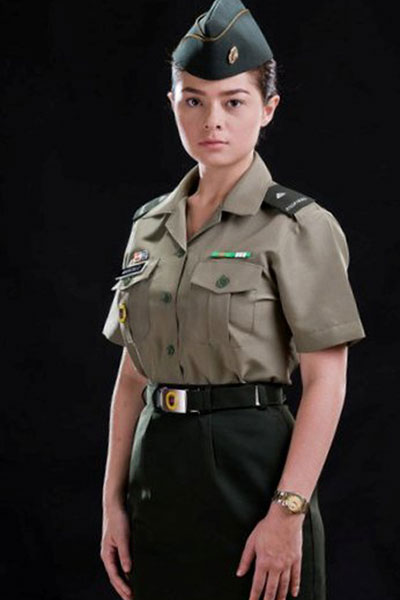 KYLIE PADILLA
In January 2017, Kylie Padilla was rumored to be pregnant, with Aljur Abrenica as the father. The couple confirmed the news through an exclusive interview with PEP.ph.
Back then, Kylie was part of GMA-7's Encantadia requel as Amihan, one of the show's main characters.
While rumors about her pregnancy were already circulating, teasers were aired about the death of a major character.
True enough, it was Amihan who was killed off in the show, after she sacrificed her life for the safety of those in Encantadia.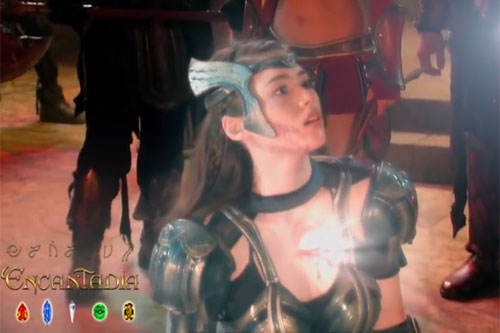 BEAUTY GONZALEZ
In September 2015, two months after her daytime series Ningning premiered on ABS-CBN, Beauty Gonzalez became the subject of pregnancy rumors.
Along with the pregnancy rumors, there was buzz that her character would be killed off in the ABS-CBN series.
In the next episode, Beauty's character Lovely died after falling downstairs. The actress remained silent about her condition. Months later, she posted a photo of her baby on Instagram.
Beauty resumed her acting career via the afternoon series Pusong Ligaw.
Beauty later almost transferred GMA-7, after she was spotted in a meeting with a Kapuso executive. She even appeared in an episode of Celebrity Bluff.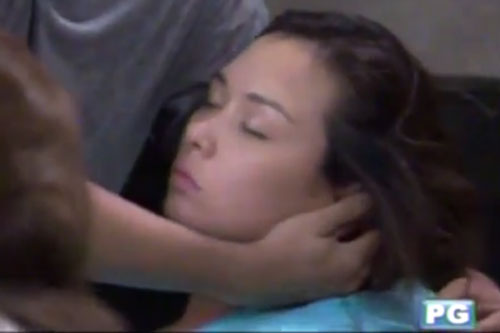 MYLENE DIZON
Mylene Dizon was already pregnant when she accepted a role in ABS-CBN's drama series Tayong Dalawa in 2009.
Back then, she already knew that she would only be working for the series for a short span of time.
Her character as Kim Chiu's mother was also made pregnant and died after giving birth.
After a short break, Mylene immediately returned to work by accepting more acting projects.
Currently, Mylene is one of the lead actresses in GMA-7's afternoon series Bilangin Ang Bituin Sa Langit.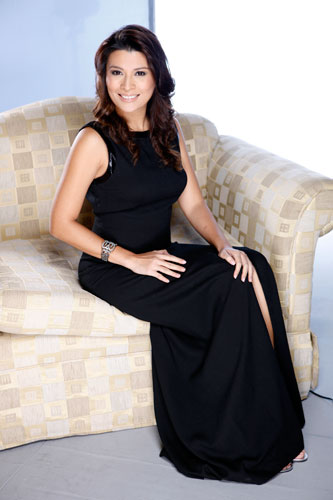 AYEN MUNJI-LAUREL
In April 2017, a month before the Kimerald series Ikaw Lang Ang Iibigin aired on television, cast member Ayen Munji-Laurel learned that she was pregnant.
Since her pregnancy was delicate, major revisions were done to her character Victoria dela Vega, which led to her character's death in August 2017.
It was shown in the series that Victoria had a heated confrontation with Rigor (Daniel Fernando).
This caused her to stumble and fall down several floors from a hotel.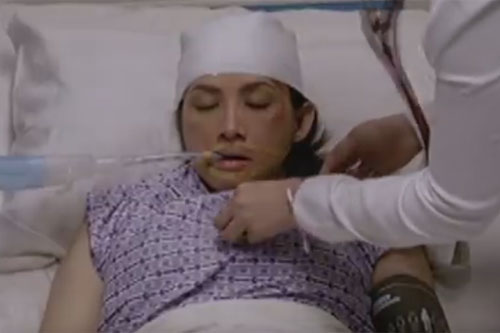 JOHN LLOYD CRUZ
John Lloyd Cruz was part of the 2001 drama series Sa Puso Ko, Iingatan Ka starring Judy Ann Santos.
He played the character of Adrian Montecillo, the son of the character played by Coney Reyes.
In the middle of the series, Adrian learned a secret about Franco (Joel Torre), which placed his life in danger. Before Adrian could tell everyone the secret, he was killed by Franco.
Apparently, the reason why John Lloyd left the show was because of Kay Tagal Kang Hinintay, where he was cast in the lead role together with Lorna Tolentino.
The teleserye gave birth to his love team with Bea Alonzo, which is considered one of the most successful love teams today.
In 2015, John Lloyd also did a guest appearance in the prime-time series Nathaniel.
It was his first drama series after he dropped out of the series Bridges of Love, and after he renewed his contract with ABS-CBN.
His character was killed off in the show since he was about to start shooting for A Second Chance.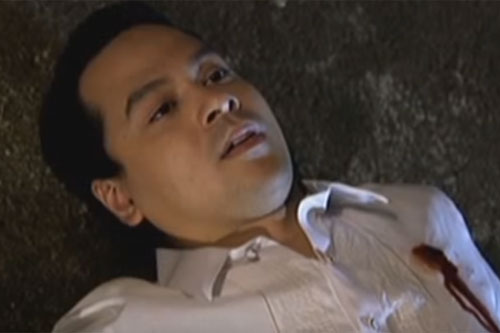 HEART EVANGELISTA
In early 2017, fans were excited upon learning that Heart Evangelista would assume the role of Alwina in Mulawin vs. Ravena, a role first played by Angel Locsin.
However, even before Mulawin vs. Ravena aired on television, it was announced that Heart would be top-billing a series titled My Korean Jagiya.
Heart was still seen in the fantasy series as she brought life to the Alwina role. However, after four weeks, her character got killed.
This was after Alwina had a fight with Rashana (Chynna Ortaleza), and the latter stabbed her to death.
It turns out that Alwina's death was part of the story and that Heart was preparing for My Korean Jagiya, with Korean actor Alexander Lee as her partner.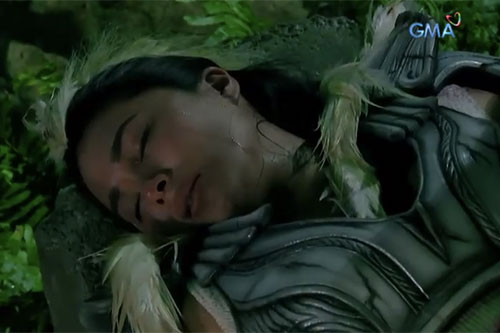 JEAN GARCIA
Jean Garcia was part of the original cast of the ongoing drama series Kambal, Karibal as Teresa, one of the villains.
The show, which was only intended to run for eight weeks, has been awarded several extensions.
The show was extended until May 2018--the same period when Jean was already announced as part of the cast of the then-upcoming afternoon series Ika-5 Utos.
However, Kambal, Karibal has been extended again until August 2018.
For this reason, Jean's character was killed off so she could start working on her new series.
It was shown that Teresa was ran over by a truck while escaping the police.
JERIC GONZALES
Just like Jean Garcia, Jeric Gonzales was also a main cast member of Kambal, Karibal.
In the series, he played the role of Makoy, the best friend of Crisan (Bianca Umali).
On May 2018, Makoy was killed by Raymond (Marvin Agustin) after receiving the bullet intended for Crisan.
Along with Jean, Jeric was preparing for his then-upcoming afternoon series Ika-5 Utos.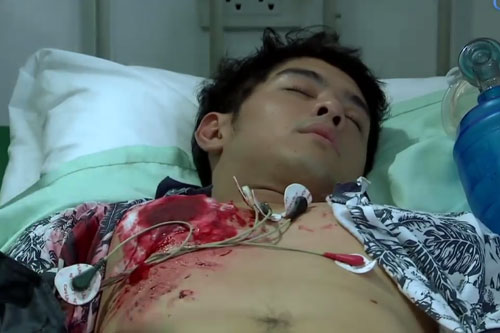 ELMO MAGALONA
In April 2016, Janella Salvador and Elmo Magalona became guest stars in FPJ's Ang Probinsyano.
This served as their first appearance in a teleserye together as a love team, before the premiere of their solo series Born For You.
In FPJ's Ang Probinsyano, Elmo played a distributor of party drugs while Janella was the younger sister of a drug dealer, played by Jake Cuenca.
Janella eventually fell in love with Elmo's character.
However, Elmo's character was killed by Jake after the former refused to continue distributing drugs for him.
This was because Elmo and Janella would start their promo and taping for Born For You.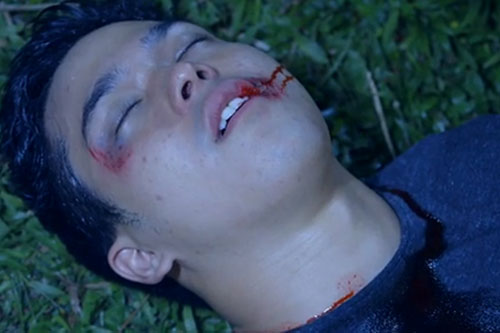 MIKAEL DAEZ
In October 2011, Mikael Daez had to leave the epic series Amaya.
His character Lumad was killed after trying to save Amaya (Marian Rivera) from Bagani (Sid Lucero).
It was because he was assigned to play an important role in the then-upcoming series Sundo, starring Dingdong Dantes.
Back then, the series was supposed to start production with Rhian Ramos as leading lady.
However, taping did not start immediately since Rhian was later pulled out of the project.
Later, it was announced that Marian would be doing the project—which was later titled as My Beloved—after she finished taping for Amaya.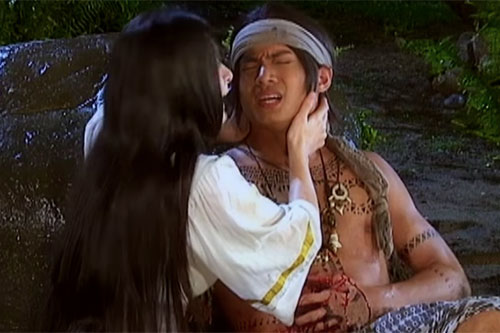 ARIEL RIVERA
While Ariel Rivera was still part of the afternoon series Doble Kara, it was already announced that he would be part of the 2016 prime-time series Born for You, starring Janella Salvador and Elmo Magalona.
A few weeks later, Ariel's Ishmael character was killed in Doble Kara.
In the story, Ishmael found out the secret of Alex (Maxene Magalona), prompting her to murder him.
After Ariel's departure in Doble Kara, he started taping for Born for You, which premiered June that year and ended after three months.
Doble Kara, on the other hand, remained on the air for another year until February 2017.
In an interview, Ariel explained that he already knew that the prime-time series would only run for one season.
He pointed out, "Kung gusto ko lang, pera pera lang, I would've stayed for Doble Kara, but feeling ko yung character ko ran its course already. But when I was presented with Born For You, kahit one season lang 'yan, I found it challenging."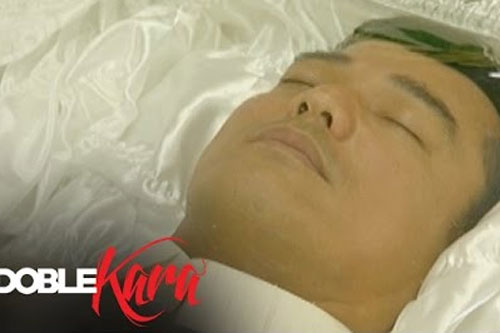 PEPE HERRERA
Loyal viewers of FPJ's Ang Probinsyano were surprised when Pepe Herrera's character was killed in the series.
His character Benny saved Cardo's life by catching the bullets intended for the lead actor.
In an interview with PEP.ph days after the much talked-about death scene, Pepe revealed that he had to leave the show to join his mother in New Zealand and stay there for some time.
Pepe is now back in the Philippines and has resumed his showbiz career. He currently appears in the weekly series 24/7.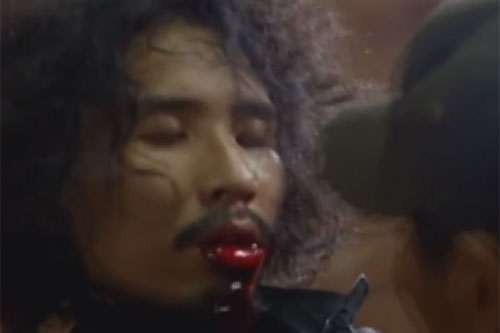 DERRICK MONASTERIO
In 2014, Derrick was tapped to play one of Barbie Forteza's leading men in The Half Sisters.
Originally slated to run for only one season, The Half Sisters earned several extensions until it finally ended in January 2016.
In early 2015, Derrick's character was killed in the show after saving Diana (Barbie) from hold-uppers.
It was because Derrick has already scheduled a two-month vacation in the U.S., which was already booked before The Half Sisters got extended.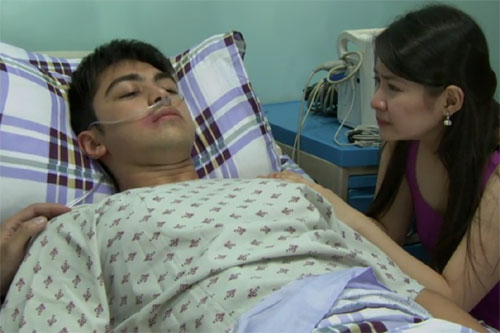 SOFIA ANDRES
Sofia Andres was part of the main cast of the currently-running series Bagani as one of the "Baganis" or the warriors of Sansinukob.
However, on the seventh week of the show, viewers were shocked when her character Mayari was killed off in the series.
This even fueled rumors that she is transferring to the rival network.
According to Sofia, she already knew from the start that Mayari would be killed in the series, in order to give way to the new Bagani: Liksi (Zaijan Jaranilla).
In fact, in an exclusive interview with PEP.ph, Bagani business unit head Des Tanwangco already gave a clue that one of the Baganis would die in the story.
When PEP.ph asked if the characters of the five Baganis—Liza Soberano, Enrique Gil, Matteo Guidicelli, Makisig Morales, and Sofia—would be seen until the last episode, Tanwangco answered that there are some characters who are not meant to stay until the end of the series.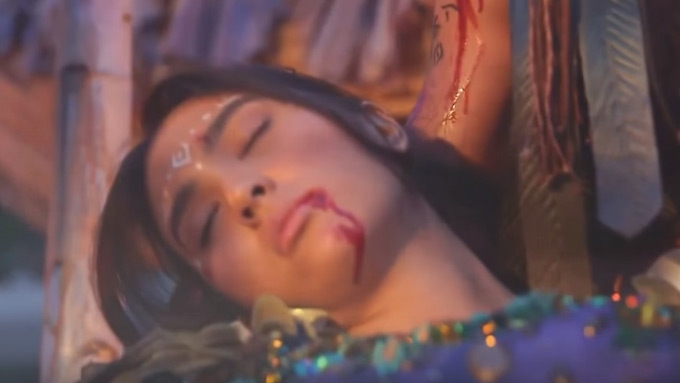 GABBI GARCIA
During the last week of March 2018, fans of Gabbi Garcia and Ruru Madrid's love team were shocked to see the death of Gabbi's character Lily Pelaez in Sherlock Jr.
This was despite the fact that Gabbi was the leading lady of Ruru in the series.
The death of Lily even fueled speculations that Gabbi would be transferring to ABS-CBN, especially when she tweeted, "how 2 make the right decision" after the episode.
She also told one netizen that it was not her decision to leave the series.
Meanwhile, in an interview, Ruru said that the death of Lily was part of the story.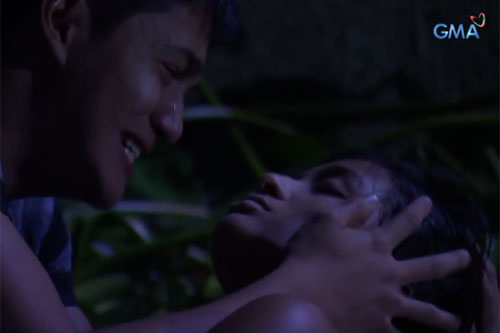 ENZO PINEDA
In December 2017, loyal fans of Pusong Ligaw were shocked when Enzo Pineda's character Rafa was suddenly killed from the show.
It was after he discovered a secret about Jaime, played by Raymond Bagatsing. This prompted Jaime to kill Rafa through a gun shot.
The death of Enzo's character came as a shock and a lot of netizens expressed their grief on Twitter.
Rafa's death became the gateway of Pusong Ligaw's impending finale in January 2018. This meant that Enzo's exit was really part of the finale.