It has been 23 years since the phenomenal youth-oriented show TGIS: Thank God It's Sabado premiered on television.
TGIS's first batch, led by Angelu de Leon, was first introduced to the public on August 12, 1995.
The show had a slow start, but eventually, it was able to capture the interest of '90s teens and allowed it to enjoy high ratings on TV.
As a result, the first batch moved to prime-time with a spin-off called Growing Up, which became a hit until it ended in February 1999.
In a span of three years, the cast members were able to build names for themselves.
Some of these actors remained in the limelight, while others chose to pursue careers outside show business.
PEP.ph (Philippine Entertainment Portal) takes a look at nine of TGIS's main stars and what happened to them 23 years later.
ANGELU DE LEON
In TGIS, Angelu played the rich kikay girl Maria Patrice "Peachy" Real, the love interest of Wacks (Bobby Andrews).
Angelu's love team with Bobby became phenomenal and paved the way for them to star in four blockbuster hits and one teleserye.
Angelu had to temporarily leave showbiz when she got pregnant in 1998, leaving an unfinished storyline to the love story of Peachy and Wacks.
However, Angelu was successful in making a comeback, doing offbeat roles in her future shows.
She became a scheming mayor's daughter in Te Amo: Maging Sino Ka Man (2005), a strict mother to Makisig Morales in Super Inggo (2006), a sophisticated ex-girlfriend to Dingdong Dantes in Ang Babaeng Hinugot Sa Aking Tadyang (2009), and a materialistic aunt to Kris Bernal in The Last Prince (2010).
Angelu reunited with Bobby Andrews in the shows Sana Ay Ikaw Na Nga (2001), Super Inggo 1.5 (2007), Teen Gen (2012), GMA-7's sequel to TGIS, and Buena Familia (2015), a long-running afternoon teleserye where they played husband and wife.
When it comes to her personal life, Angelu is married to Wowie Rivera, and together they raised Angelu's two daughters, and their youngest son.
She also owns the restaurant Spice and Cleaver, located at Estancia Mall in Kapitolyo.
In 2016, Angelu disclosed that she had been diagnosed with Bell's Palsy.
Even then, she remained active in showbiz. Her last TV appearance was a special role in the afternoon series The Stepdaughters.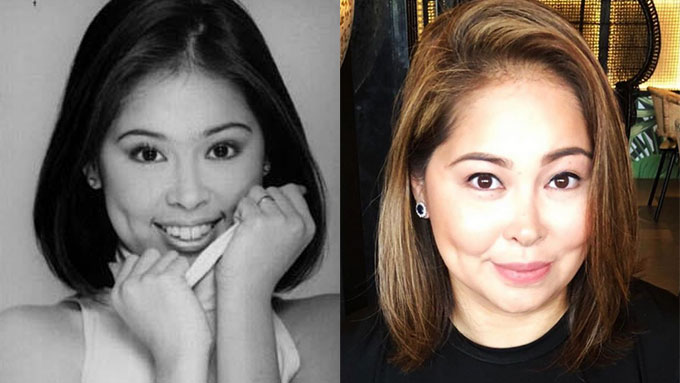 BOBBY ANDREWS
Bobby was introduced in TGIS as Joaquin "Wacks" Torres III, Peachy's (Angelu de Leon) best friend who has secret feelings for her.
They eventually became a couple, and would call each other as Pancakes (Peachy) and Cookie (Wacks).
When their characters were about to get married in Growing Up, Peachy did not show up for the wedding.
The event happened in Angelu's last episode in the show when she took a maternity leave.
With the break-up of their love team, Bobby was tapped to do character roles in his future projects.
These include nice guy roles in Marina (2004) and Lobo (2008), and kontrabida roles in Encantadia (2005), Zorro (2009), and Precious Hearts Romances: Impostor (2010).
He also played father roles in the shows Mara Clara (2010) and Munting Heredera (2011), among other TV shows.
Bobby's most recent projects were The Greatest Love (2016), Mulawin vs. Ravena (2017), Wildflower (2017), and FPJ's Ang Probinsyano (2018).
When it comes to his personal life, Bobby has been married for 18 years to his wife Bienne Co, with whom he has two kids.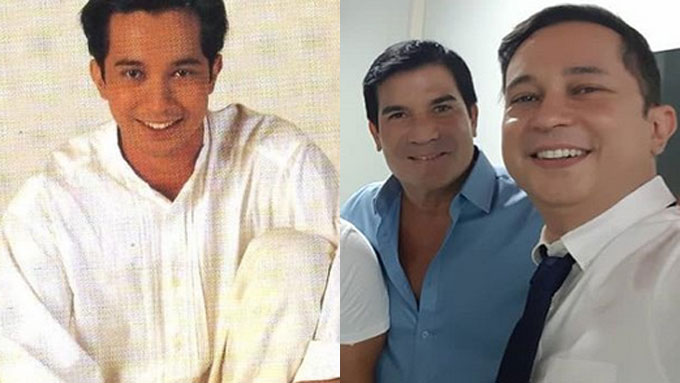 RAVEN VILLANUEVA
Raven is Cristina "Cris" De Guzman, the smart girl in the group.
She falls in love with Mickey (Michael Flores). However, their relationship would always get complications because of their opposite mindsets.
In the last episode of TGIS, the two broke up.
Raven's real-life boyfriend Diego Castro, who was from rival show Gimik, join the group in Growing Up.
In 1998, Raven and Diego got married, and had one daughter. The two eventually divorced.
After their divorce, Raven went to Guam to study and she worked there for almost two years.
In 2001, a sexier and bolder Raven returned to show business via the sexy film Dos Ekis, where she did a love scene with Mark Anthony Fernandez. She also had a special participation in the drama series Ikaw Lang Ang Mamahalin in that same year.
Raven posed for FHM in 2001 and 2007.
In 2010, Raven's nude portfolio showing her tattooed body came out on social media.
She currently resides in Ohio, USA and is married to an American pastor.
Raven keeps herself busy maintaining her YouTube channel LifeWithRaven, where she shares tips on motherhood.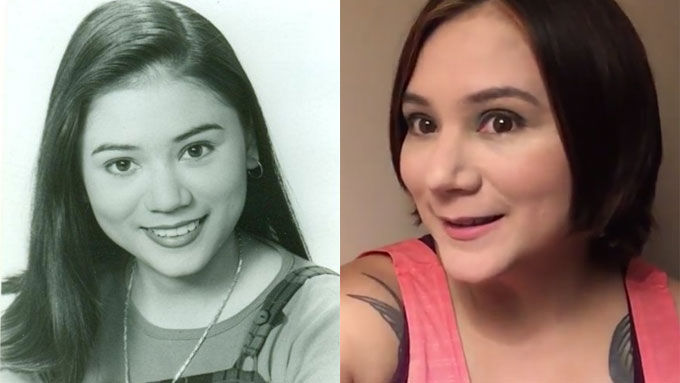 ONEMIG BONDOC
Onemig joined the TGIS barkada during its second season, where he played Jose Mari "JM" Rodriguez, Peachy's former crush and Michelle's (Rica Peralejo) ex-boyfriend.
JM had a romantic affair with Rain (Ciara Sotto).
During the last episode of Growing Up, Onemig created a controversy when he suddenly transferred to ABS-CBN.
His transfer to ABS-CBN gave him a chance to do meaty roles in teleseryes, such as Labs Ko Si Babe (1999), Pangako Sa 'Yo (2000), Buttercup (2003) and Marina (2004). He was also part of blockbuster hits Trip (2001) and Jologs (2003).
In 2005, Onemig appeared in his last TV show as a host in IBC-13's noontime show Chowtime Na!
In December 2009, Onemig married his long-time girlfriend Valerie Bariou. However, they separated in 2014.
It was reported in 2015 that Onemig filed sole custody for his kids. No update has been released since then.
In his Instagram account, it can be seen that Onemig is busy with his businesses, including his food stand Couch Potato, which has been chosen as the Best Filipino Flavored Fries Franchising Company in the 31st Global Excellence 2018 Awards held in Baguio City.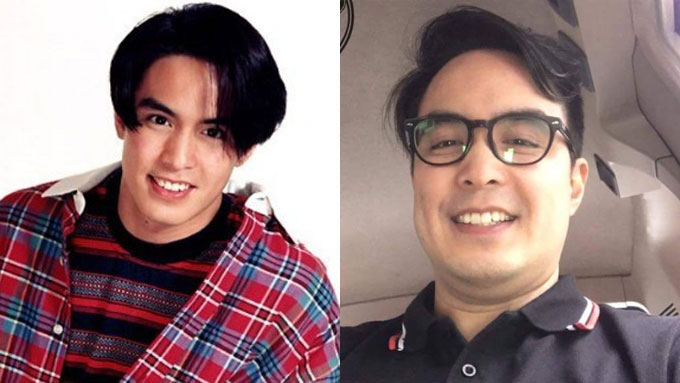 RED STERNBERG
Red is known for his character Francisco Arboleda "Kiko" De Dios in TGIS.
In the show, he was paired with Michelle (Rica). Red became known for being the "bulol" one in TGIS when it comes to delivering their lines.
This fact paved the way for him to star in his own movie titled It's Cool Bulol in 1998.
When TGIS/Growing Up went off the air, Red became a part of Sana Ay Ikaw Na Nga.
He eventually left show business and migrated to the United States.
In his last conversation with PEP.ph in 2015, Red said that he is in Florida and works as a manager in a hotel.
He has been married for 12 years and has two adorable daughters.
In 2017, Red made a surprise appearance during TGIS's reunion in the defunct program Roadtrip via a video call. He admitted back then that doesn't have plans yet of taking a vacation in the Philippines.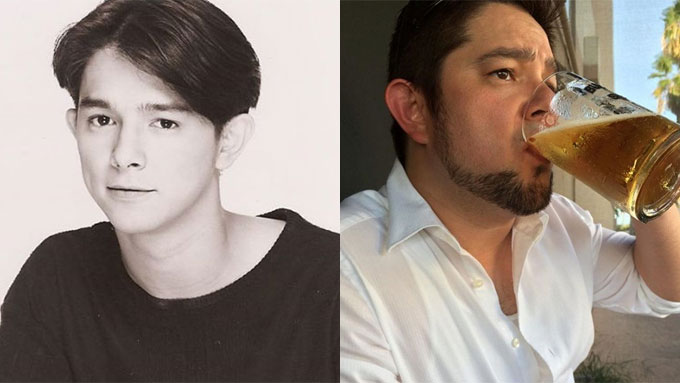 MICHAEL FLORES
Michael Flores was part of the dance group Manoeuvres before he became a part of TGIS.
In the first episode of the show, he was introduced as Miguel "Mickey" Ledesma, the newbie in the bunch. He later had a love affair with Cris (Raven).
After the show, Michael remained active in show business, playing father roles in most of his TV shows.
His most recent TV shows include Forevermore (2014), Alyas Robin Hood (2016), and Wansapanataym (2018).
In a 2017 episode of Tunay na Buhay, Michael revealed that his bald hairstyle isn't intentional.
He admitted that hair treatments that he needed to do became the reason for his hair loss.
Michael is married to actress and former beauty queen Nina Ricci Alagao. They have 3 kids.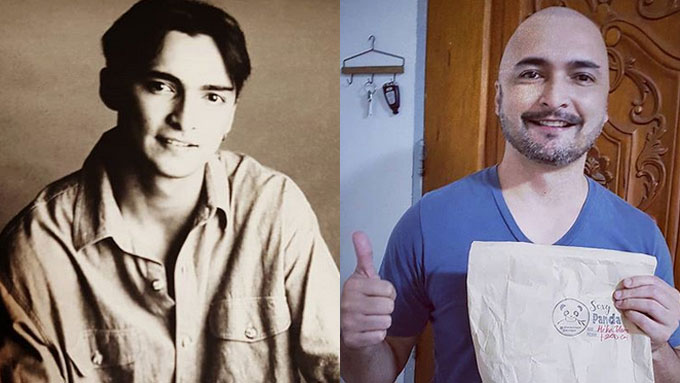 BERNADETTE ALLYSON
Bernadette was not an original cast member of TGIS, but her first appearance was a guest role during the "Prom" episode in 1995.
Back then, she used the screen name Bernadette Perez.
Eventually, Bernadette joined the cast as Beatrice "Bea" Santillan.
In an interview during Growing Up's last episode in 1999, Bernadette admitted she was thankful for her inclusion in the show since she was a fan of the series.
After Growing Up, Bernadette married Gary Estrada and they have three daughters.
Bernadette remained active in show business by being part of TV shows such as Pintada (2012), Forevermore (2014) FPJ's Ang Probinsyano (2016), Meant To Be (2017), among others.
Bernadette is currently part of GMA-7's afternoon series Contessa.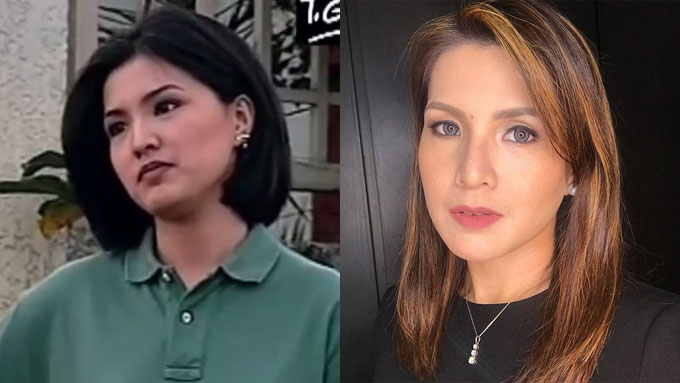 CIARA SOTTO
Ciara was included in TGIS's second season where she played Regina "Rain" Abrera, a second year High School student who became involved with JM.
When the first batch of TGIS moved to Growing Up in 1997, she was left as the "Ate" of TGIS batch Two. She only joined Growing Up in 1998.
After TGIS, Ciara got roles in drama shows such as Di Ba't Ikaw (1999) and Sa Dulo ng Walang Hanggan (2001).
She also became a host of Eat Bulaga and was paired with Paolo Ballesteros.
In 2010, Ciara married businessman Jojo Oconer, and had one kid.
However, in 2015, it was reported that Ciara filed for annulment.
Currently, Ciara keeps herself busy doing cable shows and as a pole dancing instructor, thus her Instagram handle @pinaypole.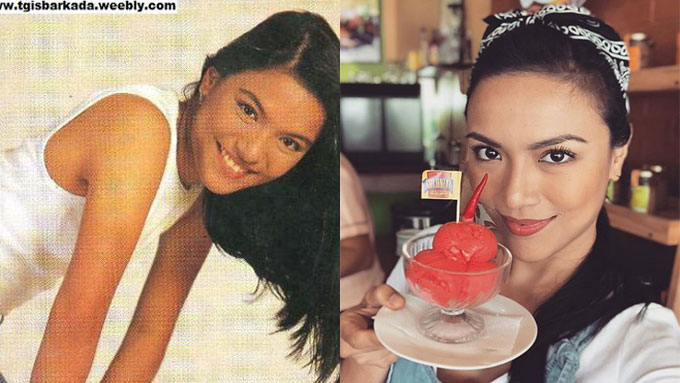 RICA PERALEJO
Rica was a graduate of ABS-CBN's Ang TV before she joined TGIS during its second season.
In the show, she was Michelle "Mich" Ferrer, a young lady who always sneaks out during the barkada's trips because of her strict dad, played by the late Chinggoy Alonso.
When the first batch of TGIS moved to Growing Up, Rica decided not to join them and instead, she was included in the cast of rival show Gimik.
Rica later did sexy roles in movies, while doing serious roles in TV dramas such as Kay Tagal Kang Hinintay (2001), Sa Piling Mo (2006), among others.
In 2010, Rica married Joe Bonifacio, a pastor. They have one son.
While she decided to leave acting, Rica is still visible through her hosting jobs and through her YouTube channel.