Weeks after Princess Hours Thai premiered on GMA-7, its lead actor Tao Sattapong Phiangphor flew to the Philippines to meet his fans.
On Sunday, September 23, the 28-year-old Thai heartthrob held his first-ever international meet-and-greet event produced by CDM Entertainment.

The event dubbed Prince Tao: The Royal Fan Convention was held at Cinema 6 of SM City North EDSA in Quezon City.
Before the event, select members of the Philippine media got to know more about Tao through a presscon held on Saturday night, September 22, at Novotel Cubao.
Tao said he looked forward to meeting his Filipino fans, "I'm very excited to be here. I'm ever happy to here. It's my first time to be in the Philippines."
He also said in Thai [as translated], "I've been wanting to visit the Philippines because [I've] heard that the food is good, the country is beautiful—beautiful beaches and beautiful scenery–and the people are nice.
When he was asked about his first impression of Manila, the Princess Hours actor said he was ecstatic to see jeepneys up close.
Tao told the press, "[I] wanted to see the jeepneys. And he got to see it, [I was] looking forward to seeing jeepneys. [And] surprisingly, no traffic because there was a rider in front. Compared to Bangkok, this is better traffic."
Tao proudly shared some of the Filipino words and phrases he learned prior to his arrival include "salamat," "mahal ko kayo," and "gutom ako."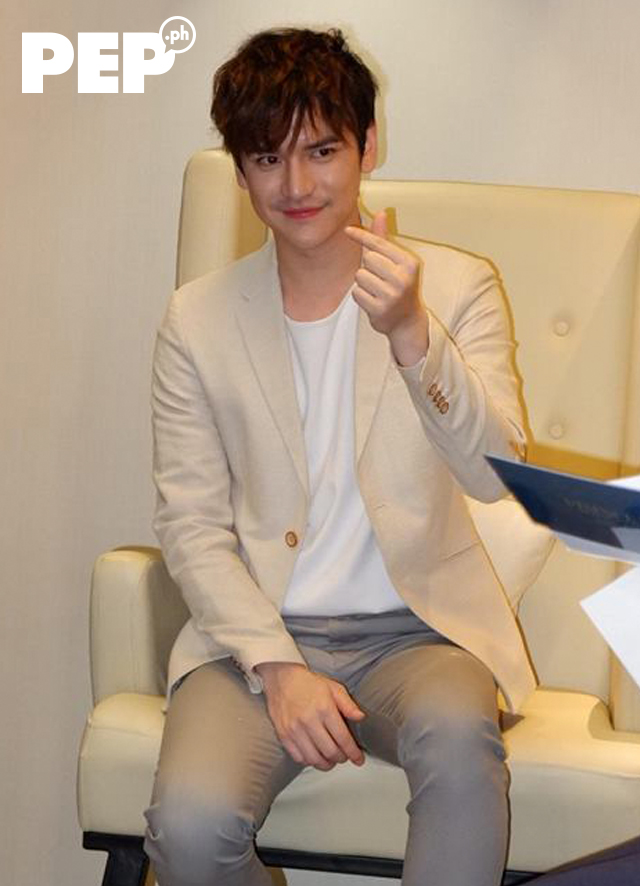 PRINCESS HOURS THAI
Tao, fondly known as his character Prince Ian, talked about his show Princess Hours during the presscon.

The Thai actor said he didn't know that the drama will be aired in the Philippines and initially found out about it through social media.
He recalled, as translated in English, "The poster was tagged and then [I] was tagged on Instagram by fans, and [I] didn't even know that it was brought here. And then [I] followed the tags on IG because people would tag [me] on IG, and then [I] started to see that the ratings in the Philippines started to rise, and that was when it dawned on [me], like, 'Oh my goodness!' and [I] felt proud."
Tao admitted, "This role, Prince Ian, to date is my most challenging one because [I've] never been a prince before."
The 28-year-old actor/singer pointed out that he doesn't have any similarities with his character.
He narrated, with the help of a translator, "[My] character in the series is quiet and serious—[I'm] not like that at all. To get into the character as the prince… the prince in the series is quiet in a different way, so what [I] did was [I] had to make it [my] own style. [I] did watch the Korean series, but that kind of Korean series seriousness and the way [I] played it is [a] completely different way because [I] had to adjust it to Thai style."
When asked about his most memorable scenes from the series, he answered, "The romantic scene, the wedding scene and the bathing scene. I was in the bath tub with the leading lady. I've never done that before."
What kinds of roles does he want to portray in the future?

"I played a lot roles but the roles I haven't played yet is a role which involves sports and a role that is an action film or movie," he answered.
Members of the press then asked Tao if he is willing to work in the Philippines with a Pinoy celebrity and he quipped, "Yes, please contact me! My manager is back there!"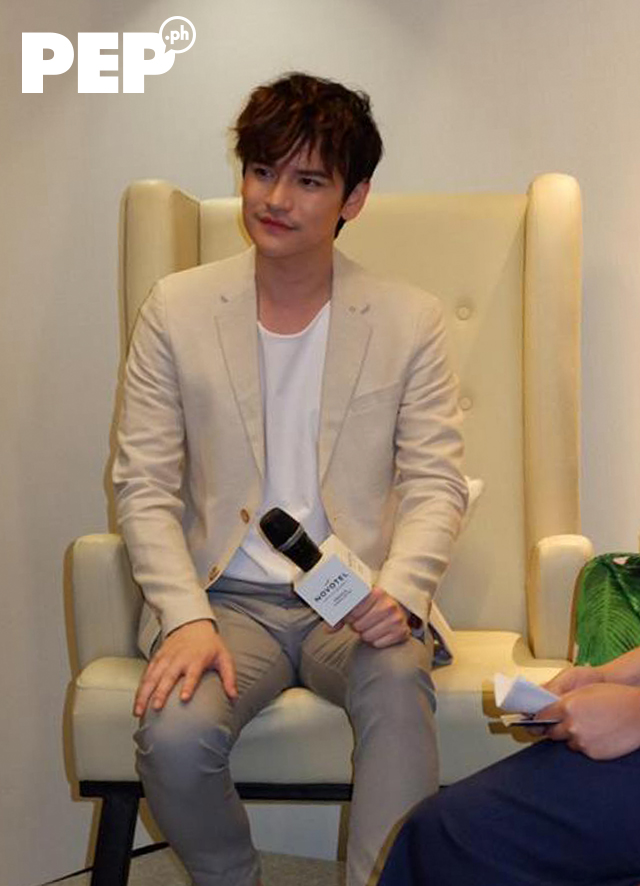 MORE ABOUT TAO
Here are other questions that Tao answered:
Who are his inspirations for being an artist?
TAO: "[My] inspiration for being an artist is not actually even an artist, an actor or singer—my father. My father plays the guitar and sings."
What's his dream role?
TAO: "No particular role, [my] job as an actor and an artist is to play each role to the best, to bring out each character, and each facet and personality of that character."
What's the craziest thing a fan did to him?
TAO: "Right after Academy Fantasia, I was shocked and surprised when [fans] would wait for me outside my condo in the morning… like fresh-faced, no makeup, no anything yet. And they follow me home."
What are the similarities betweein singing and acting?
TAO: "Because when [I] first started, [I] feel [I] didn't even sing very well. [I] started singing at age 20 [through] karaoke. [I] didn't learn professionally, but [I] joined Academy Fantasia, and the contest had 3 months training so that's how [I] was able to train. Acting in lakorn is also hard. I also had to study and I took on every role, even if they were support roles because it was practice."
How did he start his own skin care line Double Tree?
TAO: "It started about two years ago. I had an interest [in it] and [I] felt [I'd] be good at it. So [I] figured out that I wanted my own business. [I] had been in the show business for some time and [I] looked at whitening creams because a lot of people ask [me] what [I] use for [my] own complexion. [I] found a dermatologist to work with and [my] product is also dermatologicaly tested, and lab tested."
How does one treat a girl like a princess?
TAO: "Find whatever her heart desires."
How does he win a woman's heart?
TAO: "Treat her like a princess, that's what [I do]. It's more of the care that you put into trying to court her and… yeah, treat her like a princess."
THE ROYAL FAN CON
Tao's fans line-up early for his fancon at SM City North EDSA. The two-hour meet-and-greet event started with his performance of the song "Mee Kum Eun Mai," from the official soundtrack of Princess Hours.
It was followed by the Q&A portion that was hosted by Sarah Carlos.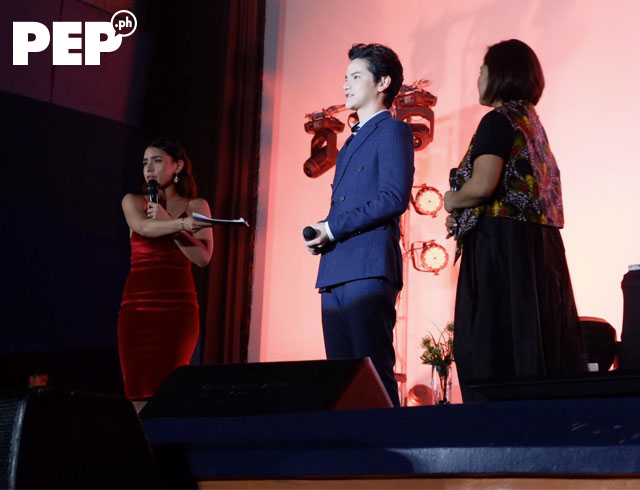 Tao also prepared three games for his fans. The winners got a chance to take a solo photo with the Thai actor.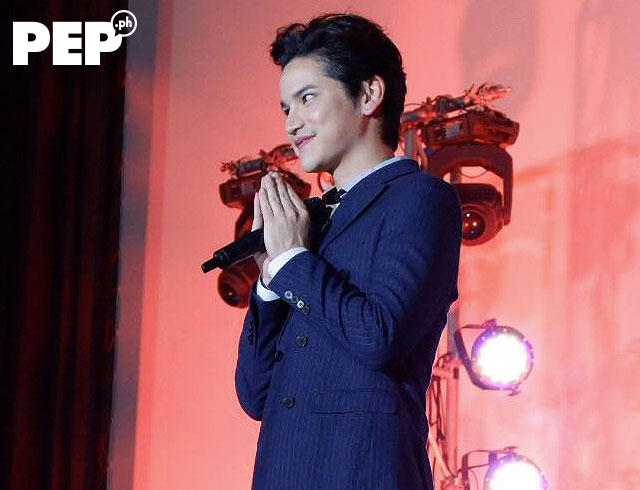 The first game was called "Speak Like a Princess," where he challenged participants to recite the Thai tongue twister Ranong-Rayong-Yala, five times.
The second game was called "Eat Like a Princess," where Tao challenged his fans to eat kamias.
The last game was called "Walk Like A Princess" where participants basically had to walk with books on their heads.
Tao also tried various Filipino dishes and delicacies including bibingka, kare-kare, and balut!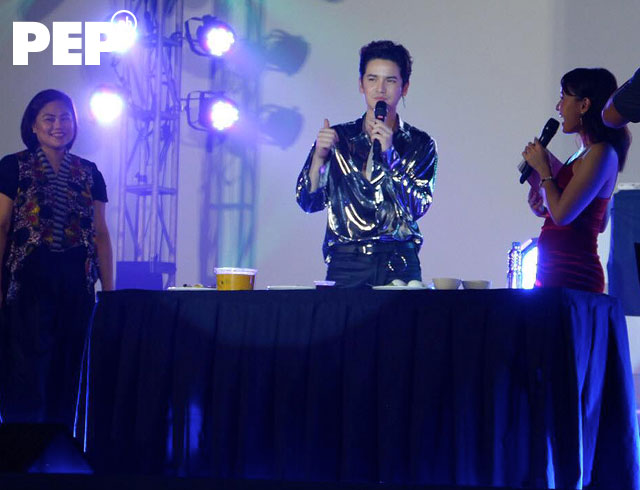 Tao entertained his fans by performing his new song "You've Got a Friend in Me."
The fancon ended with him giving his rendition of Jim Brickman's "(Your Love) The Greatest Gift of All."
The song was also part of Princess Hours Thai's official soundtrack.