It was in 1997 when the original stars of TGIS—led by Angelu de Leon and Bobby Andrews—moved to prime-time television via its spin-off series, Growing Up.
TGIS, a successful GMA youth-oriented show, thus lost its big stars.
It came back with a new batch of teenagers on its June 7, 1997 episode—and leading the pack for the Saturday show was TGIS Batch 1 member Ciara Sotto.
Like the stars before them, the new teen actors eventually enjoyed the same popularity and built names for themselves.
They went on to star in their own movies, created their own fan bases, and eventually earned the group name "VIVA Teen Barkada" because they were all managed at the time by VIVA Entertainment.
Twenty-one years later, some of them have remained in the limelight, while others chose to pursue careers outside of show business.
PEP.ph (Philippine Entertainment Portal) takes a look at nine of TGIS Batch 2's main stars 21 years after they appeared on the iconic show.
In no particular order, here they are: Anne Curtis, Dingdong Dantes, Antoinette Taus, Sunshine Dizon, Kim delos Santos, Polo Ravales, Dino Guevarra, Chantal Umali, and Chubi del Rosario.
ANNE CURTIS
Anne Curtis joined the show in the middle of its run in 1998, and became known as part of TGIS Batch 2.
She served as the new partner of Chubi del Rosario, after the latter's first love interest, Idelle Martinez, suddenly left the show.
Anne played the boyish Em, the daughter of the school janitor (Ronnie Lazaro). She secretly admired Reyster (Chubi), and sent him love letters.
Next to the three main love teams of the show (Antoinette Taus-Dingdong Dantes, Sunshine Dizon-Polo Ravales, and Kim delos Santos-Dino Guevarra), Anne and Chubi's team-up also earned its own following.
As a result, they landed roles in Bobby Andrews and Angelu de Leon's teleserye, Ikaw Na Sana, also in 1998. Anne and Chubi also ended up leading the third batch of TGIS, which had a short run.
After TGIS was cancelled in 1999, Anne and Chubi continued to do TV shows, this time produced by VIVA Television.
Their shows, H2K: Hati-Hating Kapatid and May Bukas Pa, were aired on IBC-13. The two were also seen appearing on some GMA-7 shows.
By 2002, Chubi had already become part of the main cast of the Kapuso teleserye Ang Iibigin Ay Ikaw when Anne joined the show. The two continued to work together on the teleserye's sequel, Ang Iibigin Ay Ikaw Pa Rin.
In 2003, Chubi left show business, and in 2004, Anne transferred to rival network ABS-CBN.
At the Kapamilya Network, Anne started getting bigger and more mature roles in teleseryes like Hiram (2004), Kampanerang Kuba (2005), Maging Sino Ka Man (2006), and Dyosa (2009).
She also top-billed hit movies, such as Baler (2008), No Other Woman (2011), A Secret Affair (2012), and The Gifted (2014).
In 2018, the by-then 33-year-old actress did the gritty action movie BuyBust.
Also in 2018, she was paired for the first time with her former TGIS co-star, Dingdong Dantes, in the movie Sid and Aya (Not A Love Story).
Again this year, Anne completed the horror movie, Aurora, an official entry to the 2018 Metro Manila Film Festival.
Anne has also become a recording artist and a concert performer, concluding her often-sold-out concert series, Annekulit, in August, with the show ANNEKULIT, Promise Last Na 'To!
Anne, a regular host on It's Showtime, has also become an entrepreneur, investing in a karaoke bar and opening her own makeup brand.
On the personal front, Anne married her long-time boyfriend Erwan Heussaff in October 2017.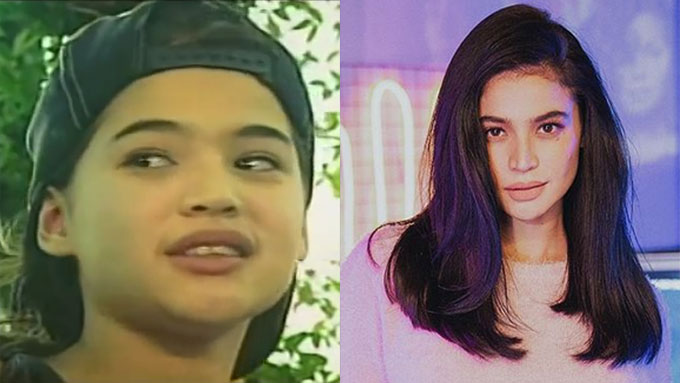 DINGDONG DANTES
Dingdong Dantes was introduced in TGIS in the first episode featuring Batch 2. Back then, he used the name Raphael Dantes.
He played Iñaki Torres, the cousin of Wacks (Bobby Andrews), a main character from Batch 1 who was no longer seen with Batch 2.
Iñaki was first involved in a love affair with Tere (Kim delos Santos), but would later fall in love with his good friend Bianca (Antoinette Taus).
Dingdong's team-up with Antoinette became so popular that they became the main love team of the show, as well as the Sunday drama series Anna Karenina.
After Antoinette left for the United States, Dingdong slowly made a name for himself as a GMA-7 prime-time leading man.
He was paired with Tanya Garcia in the prime-time shows Sana Ay Ikaw Na Nga (2001) and Twin Hearts (2003), and top-billed the network's telefantasyas Encantadia (2005) and Atlantika (2006), among others.
In 2007, Dingdong played Sergio in GMA-7's adaptation of MariMar, with Marian Rivera playing the titular role.
Dingdong and Marian's team-up became such a huge success that they were made to star in four more shows and several movies.
The two also became a real-life couple, and eventually tied the knot in December 2014.
Dingdong continued to do hosting and acting jobs. He is now working on the GMA series Cain at Abel with Dennis Trillo.
Dingdong attended the TGIS 23 reunion last September 2018.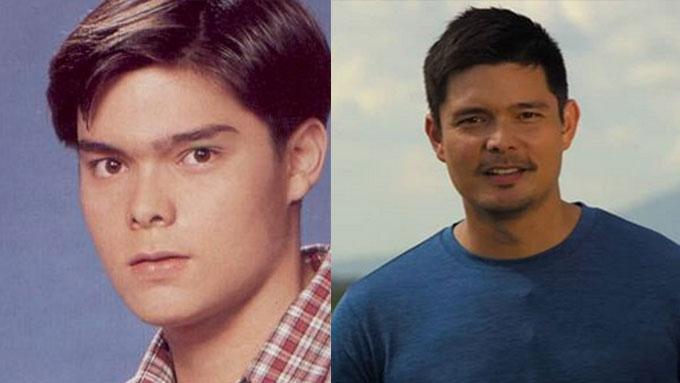 ANTOINETTE TAUS
Antoinette Taus played Bianca de Jesus, the kikay of the group.
Bianca was so deeply attached to her friend Rain (Ciara Sotto), she meddled with Rain's decisions in life.
Bianca fell in love with another close friend, Iñaki (Dingdong Dantes), and admitted her feelings for him while she was drunk.
When TGIS wrapped up in 1999, Antoinette was still doing Anna Karenina with Dingdong.
At the same time, she was paired with Wendell Ramos in Click and GMA Mini Series: Munting Anghel, which both aired in 1999.
Antoinette also had her own segment in SOP called "T-Time," with T standing for Toni, her nickname.
She hosted GMA Love Stories, and sang its theme song, "In An Amber Bottle."
In 2000, Antoinette decided to go to the United States to pursue a career in Hollywood.
The next year, she came back for a visit to the Philippines and did a guest appearance in the TV series Sana Ay Ikaw Na Nga, where Dingdong was the lead star.
In 2013, or 13 years from the time she decided to take residency in the U.S., Antoinette returned to the Philippines for good, and resumed her acting career.
This time, it was to ABS-CBN, her original home network, that she returned.
In ABS-CBN, she did the shows Bridges of Love (2015) and Tubig at Langis (2016), among many others.
In 2017, Antoinette officially became a talent of ABS-CBN's talent management arm, Star Magic, after being with VIVA Artists Agency for four years.
At present, Antoinette is a host of the National Geographic Channel's Planet or Plastic.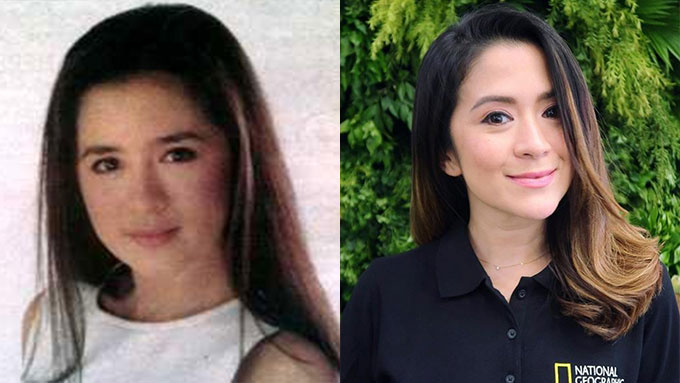 SUNSHINE DIZON
Sunshine Dizon was already an established actress when she joined TGIS in 1998.
After appearing in several movies as a child star, Sunshine was tapped to play one of the lead roles in Anna Karenina, another GMA television series.
Before actually becoming a TGIS mainstay, Sunshine did a guest role in an episode of TGIS Batch 1.
She also did a guest role in an early episode of TGIS Batch 2.
When she finally joined the show as a mainstay, Sunshine played the role of Calai, a funny but hardworking girl who had a love-hate relationship with Ice (Polo Ravales).
GMA-7 groomed Sunshine to become a dramatic actress, tapping her for the teleseryes Umulan Man O Umaraw (2000), Ikaw Lang Ang Mamahalin (2001), and Kung Mawawala Ka (2002).
Some of Sunshine's breakthrough roles include Pirena in Encantadia (2005) and the title role in Bakekang (2006).
Sunshine then took a break from showbiz in 2010 to focus on her marriage and her children.
In 2013, Sunshine returned to acting via the prime-time series Mundo Mo'y Akin.
In mid-2016, reports surfaced that Sunshine faced problems with her husband, Timothy Tan.
In the middle of the ordeal, in December 2016, Sunshine began Ika-6 Na Utos.
In this afternoon series, Sunshine played a legal wife competing against her husband's mistress.
Ika-6 Na Utos was such a huge success that its original six-week run was extended to one year and three months.
Just recently, GMA announced that Sunshine will star in the afternoon series, Inagaw na Bituin.
In the upcoming GMA show, she will be working with original TGIS director Mark Reyes and Batch 1 member Angelu de Leon.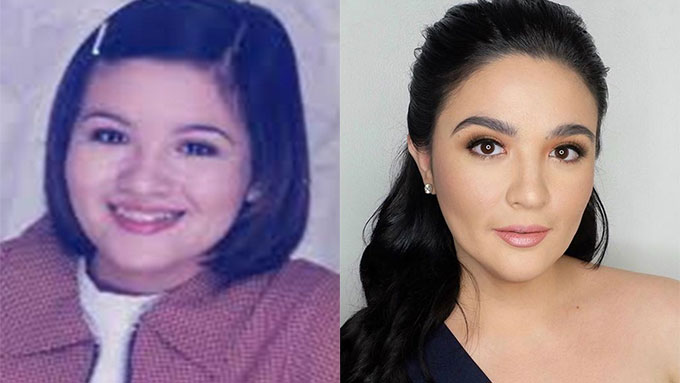 KIM DELOS SANTOS
Kim delos Santos was originally part of TGIS Batch 1 as a minor character. She played the innocent Tere Gonzaga.
In 1996, she temporarily left the show to focus on Anna Karenina.
She later returned to TGIS to join Batch 2.
In the first part of the show, she had a love affair with Iñaki (Dingdong Dantes), but would later fall in love with David (Dino Guevarra), a guy she met at a flower shop.
With Kim and Dino's love team earning its own fan base, VIVA Films tapped them to top-bill their own movie, Ikaw Lamang (1999).
Kim left showbiz in the early 2000s and, in real life, settled down with Dino.
However, Kim and Dino parted ways in 2003.
In 2004, Kim migrated to the United States, where she works to this day as a nurse.
In 2017, Kim came home to the Philippines for a vacation and did a guest appearance in Eat Bulaga!
During this guest appearance, she had a photo taken with TGIS and Anna Karenina co-star Sunshine Dizon.
Eat Bulaga! host Maine Mendoza, admitting she was a fan of Kim, had a selfie taken with her.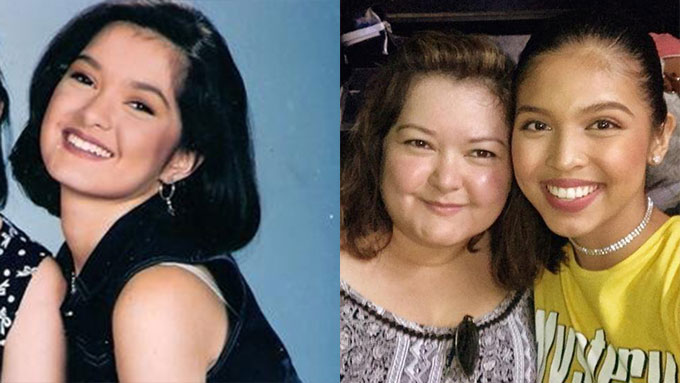 POLO RAVALES
In TGIS, Polo played the role of Inocencio "Ice" Martinez, the best friend of Happy (Chantal Umali).
His character had a love-hate relationship with Calai (Sunshine Dizon).
Polo and Sunshine's team-up was one of the more popular love teams of their time.
They became one of the leads in the movie Honey My Love So Sweet (1998), along with the Antoinette-Dingdong and Kim-Dino love teams.
They also starred in the movie Kiss Mo Ko (1999), alongside Antoinette and Dingdong.
After TGIS, Polo and Sunshine took on different assignments: Polo focused on becoming a character actor; Sunshine took on lead roles.
Polo was briefly paired with Angel Locsin in Ang Iibigin Ay Ikaw Pa Rin (2003), and later did a villain role in Encantadia (2005).
He also had a lead role in the afternoon series Maging Akin Ka Lamang (2008), also with GMA, replacing Patrick Garcia.
In 2016, Polo went public with his grievance with GMA, saying he had not been given a regular project for more than a year.
He eventually transferred to ABS-CBN. At the Kapamilya Network, his last regular show was the fantasy series La Luna Sangre (2017), starring Kathryn Bernardo and Daniel Padilla.
Although his Instagram account says that he is "currently with ABS-CBN," Polo did a guest appearance on GMA's Pepito Manaloto in September 2018.
Polo remains a fitness enthusiast, and is currently in a relationship with a non-showbiz girl.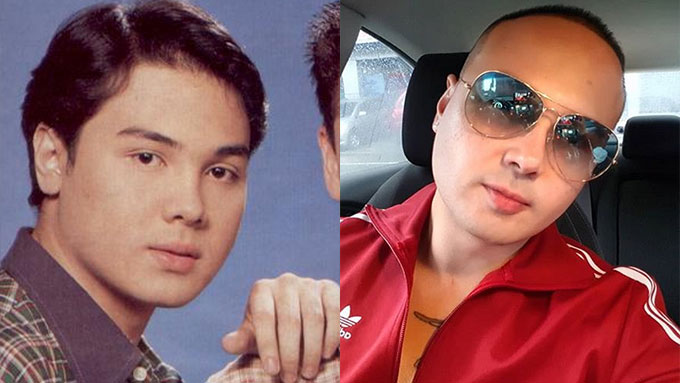 DINO GUEVARRA
Dino Guevarra joined TGIS Batch 2 in the middle of its 1998 run.
He played the role of David, a hardworking salesman at a flower shop. He would later fall in love with Tere (Kim delos Santos).
His love team with Kim became so popular that they were able to top-bill their own movie, Ikaw Lamang (1999).
Their onscreen team-up also led to a real-life romance and, eventually, a wedding. However, they separated in 2003.
Dino filed for annulment in 2008, which was granted in 2010.
In 2003, when he was still with Kim, Dino resumed his showbiz career and joined GMA's reality program, 30 Days.
The show featured former celebrities seeking a second wind in showbiz. Dino won the competition.
As prize, he earned support roles in Kapuso teleseryes.
Following this, Dino did not stay long in showbiz.
Currently, Dino is enjoying a private life with his family, and appears on TV occasionally.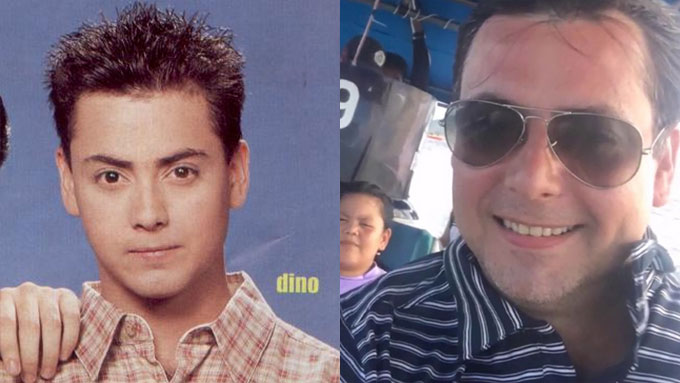 CHANTAL UMALI
Chantal Umali first burst onto the scene for her "Goodbye, Carlo" hotdog commercial in the '90s.
This earned her a spot in TGIS as Happy, a good friend of Tere (Kim delos Santos).
Happy was in love with her best friend Ice (Polo Ravales).
Chantal eventually left the show to focus on her studies.
Known as chubby in her teenage days, Chantal began to teach yoga in 2012, and shed off an impressive 60 pounds.
A single mom, Chantal continues to be a yoga instructor today.
Just recently, TGIS fans were happily surprised when Chantal made an appearance in the TGIS 23 reunion, organized by Angelu de Leon and Ciara Sotto last September.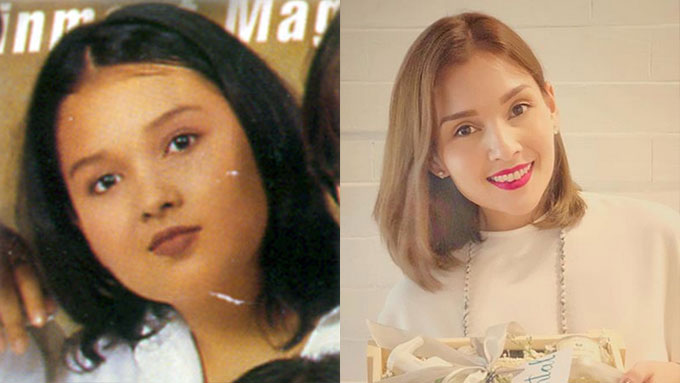 CHUBI DEL ROSARIO
Chubi del Rosario was cast as Reyster, a school boy who courted Sam, played by Idelle Martinez.
When Idelle left the show, their team-up ended. Chubi was then paired with Anne Curtis.
Their love team also became popular, but they were not given their own movie.
Instead, Chubi and Anne became the main love team in the short-lived Batch 3 of TGIS.
After TGIS, VIVA continued to give them projects such as H2K: Hati-Hating Kapatid and May Bukas Pa, which both aired on IBC-13 in 2000.
Anne and Chubi also had a real-life romance.
Chubi's last project was a major role in GMA's teleserye, Ang Iibigin Ay Ikaw. He left show business after the show ended in 2003.
To go by his last TV interview in 2013, Chubi owns an events company, and is active in theater.
In 2016, Chubi was seen with Anne and his other TGIS batchmates having a reunion dinner.
In 2017, Chubi appeared in the music video of "Oo, Ikaw," a song interpreted by Geca Morales.