Pinoy Big Brother can be considered a cultural phenomenon in the Philippines.
ABS-CBN's reality show has been able to introduce ordinary citizens and make them just as recognizable as other celebrities in its stable.
It is slated to begin another season when PBB Otso begins airing today, November 10, 2018.
For 13 seasons over the past 10 years, Filipinos have tuned in night after night to watch housemates interact inside a highly monitored house.
PBB fans have their own share of memorable moments inside the house, but the most-talked incidents are the confrontations and fights that break out among the housemates.
Here are some of the biggest clashes that took place inside the PBB house:
Myrtle vs Yves - PBB Teen Edition 4
Myrtle Sarrosa became so close to fellow housemate Yves Flores that they were dubbed as the MyrVes tandem. The two were often seen holding hands and being playful around each other.
However, Myrtle learned that Yves already had a girlfriend named Kim Balot. She tearfully told Big Brother: "May mga times na inisip kong seryoso siya sa akin."
When Myrtle found out about this, she confronted the two-timing Yves.

The young girl felt that she was "napaglaruan" by Yves. He said sorry to her again and again as she shed tears.
Myrtle cried out loud: "Napakasinungaling mong tao! Lumayo ka! Katulad mo yung ibang lalaking kinamumuhian ko."
Yves took Myrtle's hand and put it across his face to encourage her to slap him.
Myrtle ended up slapping him twice!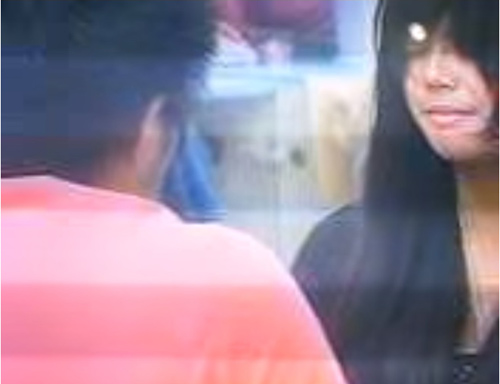 Princess vs Mariel - PBB: Double Up
Tensions rose in PBB: Double Up when evicted housemate Princess Manzon re-entered the house for a secret task. Princess got into a shouting match with Mariel Soriño, who tried to stop her from wreaking havoc inside Kuya's house.
Mariel was visibly irked, and she tried pushing Princess out of the house.

"You're not so nice, maybe you want to go out," Mariel told Princess.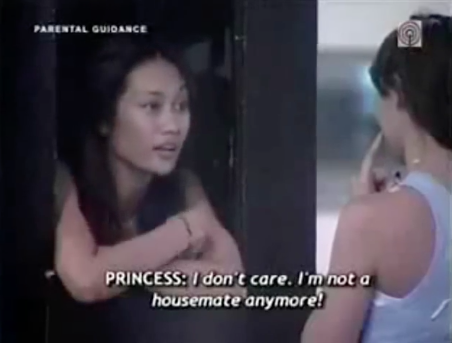 Bea vs Maricris - PBB Season 2
"Ang respeto, hindi 'yan ini-impose Maricris, ini-earn 'yan! Act your age!"
Such were the memorable words uttered by Pinoy Big Brother 2 winner Bea Saw while in a verbal tussle with Maricris Dizon.

Bea flared up when Maricris implied that Bea liked a male housemate. The fight became so heated that Maricris was forcibly evicted when she said she might stab Bea out of anger.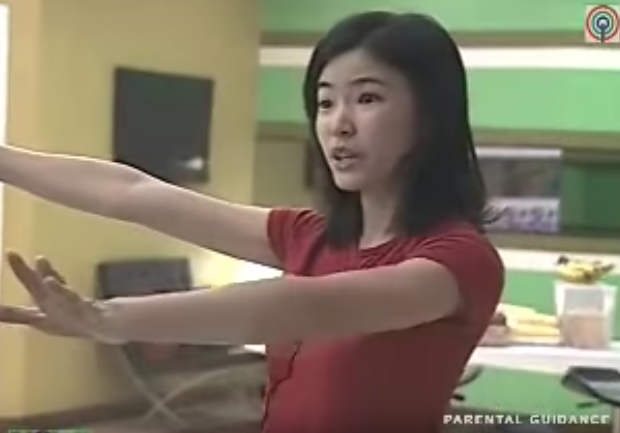 Jane vs Loisa - PBB All In
Actress Jane Oineza was a polarizing figure in the PBB All In house. It was clear that a lot of her co-housemates did not enjoy her company, and this was even mentioned by director Cathy Garcia Molina when she went into the house for a task.
Loisa Andalio was one of the housemates who had altercations with Jane. In one incident, Jane was sharing how she feels when Loisa snapped at her and said, "Ano, nairita ka sa ugali ko?"
What was the cause of the fight between Loisa and Jane? It might be jealousy because Jane was closer to fellow housemate Joshua Garcia, although Loisa denied it.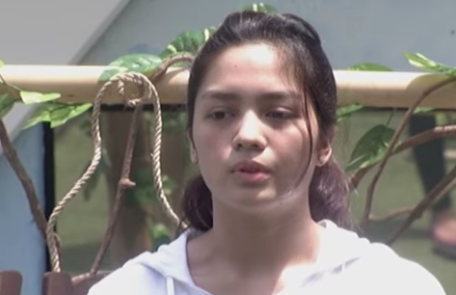 Jane vs Cess - PBB All In
Jane also had a misunderstanding with regular housemate Cess Visitacion, who sowed intrigue in the house by spreading stories about Jane and the other housemates. At one point, Cess made a fuss by telling the other housemates that Jane antagonized her by pouring water on her feet.
The brewing fight between Jane and Cess never came to blows because Cess was forcibly evicted from the house due to several rule violations.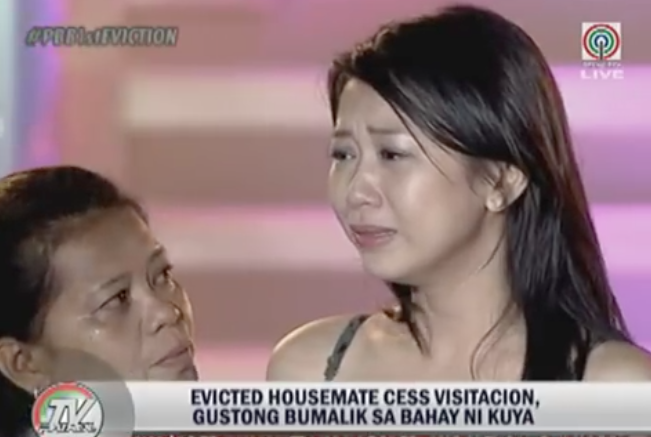 Heaven vs Kisses - PBB Lucky 7
Tensions ran high between teen housemates Kisses Delavin and Heaven Peralejo during the first weeks of PBB Lucky Season 7. The two were friends at the start but drifted apart from each other because Heaven was spending more time with two boys, Edward Barber and Marco Gallo.
The tension boiled over when Kisses, along with the other female housemates, talked to Heaven in the bedroom. In response, Heaven also accused Kisses of forming an impenetrable clique with Maymay Entrata, whom she considers as the mom of the house.
Heaven promised to try to reach out with Kisses but she was not able to do so after she left the house days later so she can attend to her sick mother.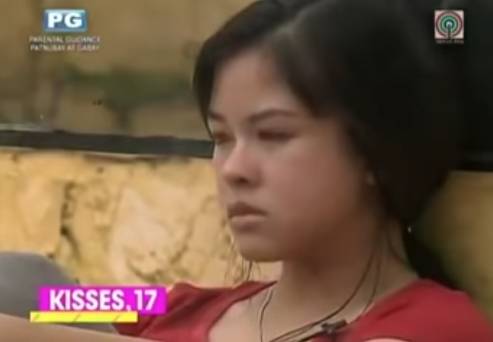 Priscilla vs Rona - PBB Teen Edition Plus
This was another fight in the girls' bedroom. Teen housemate Priscilla Navidad accused Rona Libby of going to the diary room to say bad things about Nicole Uysiuseng, who was close to Priscilla. Rona tried to defend herself, but Priscilla was stubborn and wouldn't listen to her. Priscilla was also backed by Beauty Gonzales, who was just as feisty. Rona had no choice but to stay silent while the two kept irritating her.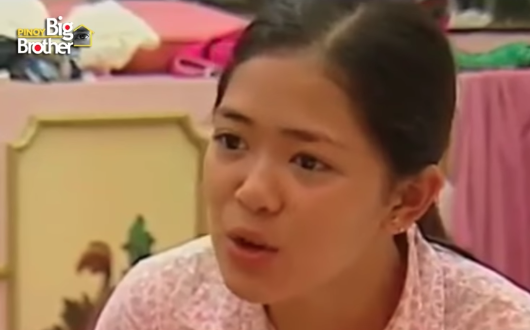 Claire vs Karen - PBB Teen Edition 4
"I hate Claire. Parang ang OA niya."
This was the declaration of Karen Reyes, a teen housemate who was spunky and had a lot of guts about sharing her true feelings about her fellow housemates.

At one point, she openly expressed her dislike for Claire Bercero.
This led to another discussion in the girls' bedroom, where Claire and Karen hashed it out and made amends with each other. All's well that ends well.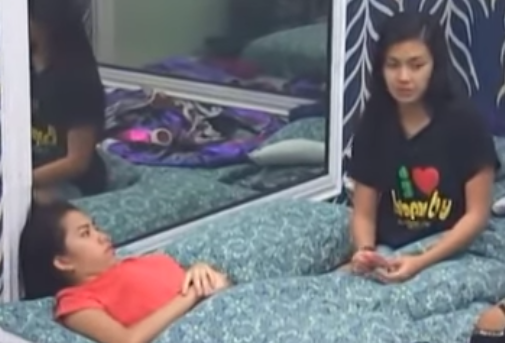 Marco vs Christian - PBB Lucky 7
Boys can also be as catty as the girls, and this fight between teen housemates Marco Gallo and Christian Morones proves that.
While in the activity area for a task, Marco pranks Christian by pouring water over his head. Christian did not find it funny, and so he started shouting at Marco, who was taken aback. Edward Barber was at the scene and tried to fix the disagreement, but he too became a target of Christian's invectives.
The fight led to a house meeting in the living room where Marco and Christian continued shouting at each other, arguing the same points over and over. It was frustrating to watch.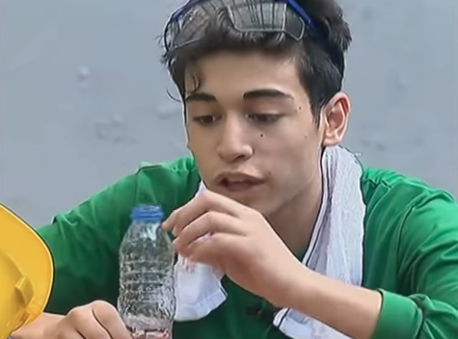 Cora vs Baninay - PBB Lucky 7
On Day 141 of PBB Lucky Season 7, the remaining housemates were split into two teams to compete for their place in the house.
One competition required the two teams to make cheers that would showcase their team's good qualities while bringing down the other team. This task did not go well when housemate Cora Waddell got offended when Baninay Bautista called her a drunkard with small boobs.
This caused a falling out between the two friends, and it took time for Cora to forgive Baninay, even though the latter already said sorry.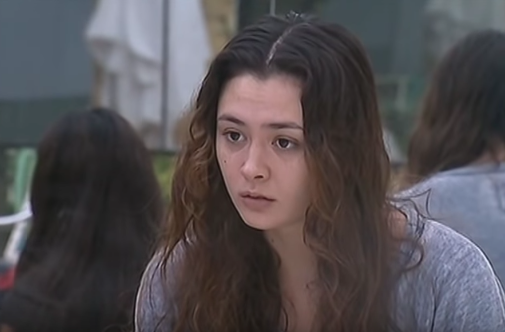 Dawn vs James - PBB 737
This one deals with a more sensitive issue. In the early weeks of PBB 737, regular housemate Dawn Chang noticed that James Linao was being too close for comfort. She also noticed that he was touching her in inappropriate places.
To get him to stop, she wrote and performed a song in front of all the housemates, hoping that James will get the message.
However, James got offended and said Dawn should have told him privately instead of embarrassing him in front of the other housemates. Their tiff never got resolved because James was an early evictee, while Dawn survived until the finals.
During the last weeks of the season, James returned to confront Dawn. He accused her of discriminating against him, particularly because Dawn allowed Zeus, a handsome male housemate, to touch her.
But Dawn was quick to shut down James. She said, "Si Zeus gusto ko, ikaw hindi. Kaya siguro may permission somehow sa akin na okay lang. Sa 'yo, hindi."
It's a matter of consent and Dawn has the right to choose who can touch her body. James has no right to question her about that.