South Korean superstar Lee Jong Suk held his first-ever fan meet event in Manila last weekend.
The 30-year-old K-pop star staged his Crank Up Fanmeeting Tour on Sunday night, November 18, at the Araneta Coliseum.

This event—produced by Pulp Live World—is also the last stop of Jong Suk's fan meet tour.
Loud cheers filled the coliseum when Jong Suk stepped out on the stage.
The first part of his Philippine show was a Q&A hosted by comedienne Giselle Sanchez.
Jong Suk told the crowd, "I came here feeling very excited and nervous because it's my first time seeing my Filipino fans.
"And also, the fact that Manila is the last stop for our Crank Up Tour, I feel very excited and I hope that we'll have a good time today."
He later added, "I felt really thankful and surprised when you guys were already shouting my name in the airport.
"I felt so bad, because I wasn't able to greet you guys there.
"So I am happy that we're able to see each other today."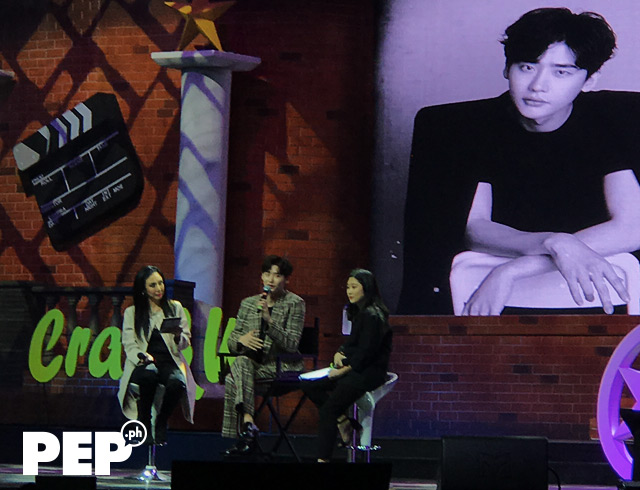 In 2013, Jong Suk visited Davao for his film No Breathing.
He said, "I remember when I came here to the Philippines before to shoot for No Breathing...
"And when I was swimming today, I remember the time that we came here to shoot."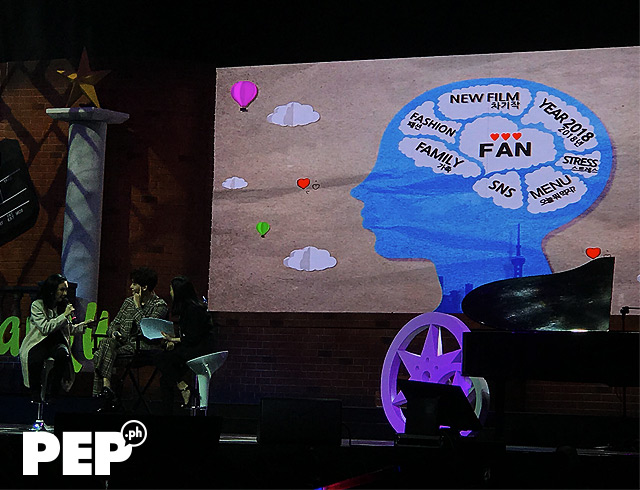 Jong Suk talked about the biggest lessons he learned upon reaching this milestone in his life.
He told the audience, "2018, I turned 30 in the Korean age system and because of that, I try to become more mature.
"I have a lot concerns that I thought about and also I met my fans through the fan meetings, I was thinking about what to do with my next projects.
"And because next year, we might have a break with each other."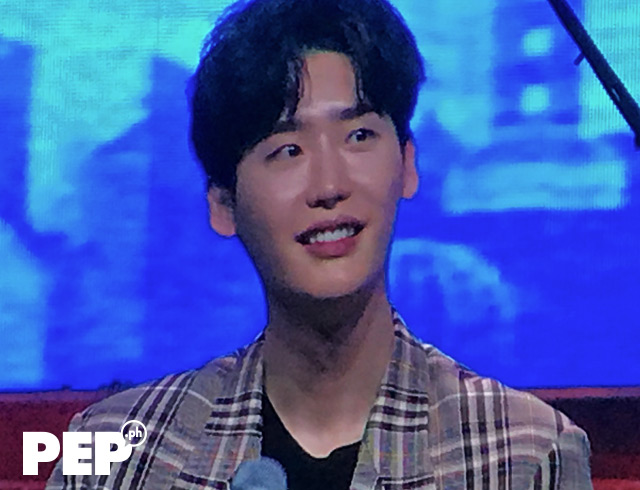 Jong Suk also looked back on the characters he portrayed in his hit dramas.
In 2014, he played a genius journalist named Dal-po in Pinocchio. In 2016, he played a webtoon character named Kang Chul in the hit romantic drama series W. In 2017, he was cast as a rookie prosecutor named Jae-chan in the hit series While You Were Sleeping.
When asked what his most memorable character is, Jong Suk answered, "I think the most memorable character... well, because, it's the most recent one, it's my character from While You Were Sleeping."
Jong Suk also showed a teaser of his upcoming mini-drama series titled Death Song. The South Korean actor said he wants to promote this kind of drama formats, which is why he agreed to work on it without guaranteed pay.
The K-pop star described his role by saying: "The character that I'm playing is actually a very respectable person, he's mature and a good human being himself.
"So before any love scene, I want to become a person like him first."
Jong Suk felt overwhelmed by the loud cheers he received from his fans that night.
He candidly admitted, "From the opening, I just thought, 'Why did I come to the Philippines just now?'"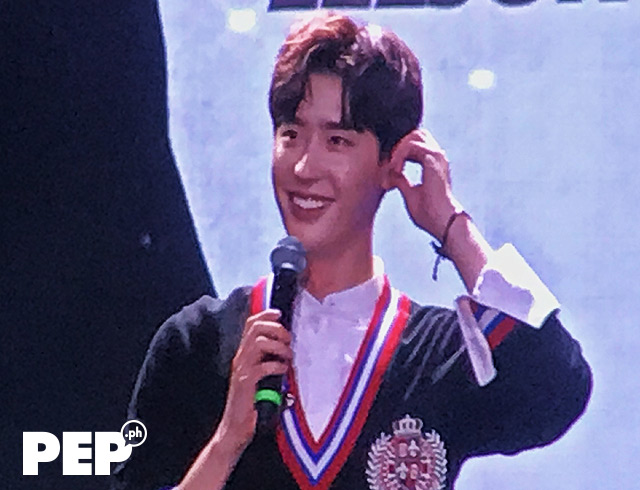 Another highlight of the fan meet was the OX Talk segment where Jong Suk talked about relationships.
Jong Suk had to raise the cardboard with a circle on it if he agreed with the statement or a cardboard with a cross if he disagreed with the statement.
The While You Were Sleeping actor admitted that he is a jealous guy.
He later explained, "I don't know but I have a lot of jealousy in me."
Jong Suk said he's quite "active and enthusiastic" when it comes to pursuing someone he likes.
When asked how he does it, he just said, "When I want something, I want to have it."
The South Korean actor pointed out that he does not have a certain type of woman.
However, he did specify one trait that he likes in a woman: "I want someone who is wise."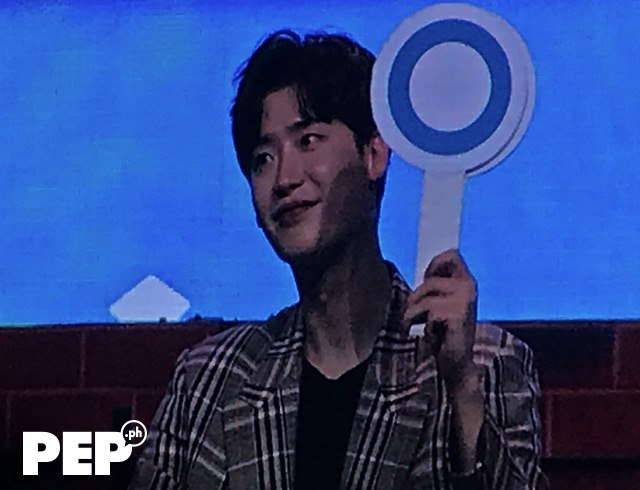 Lucky fans had the chance to participate in a game called "Heartbeat Telepathy."
The final six participants had a chance to give Jong Suk a hug before the final question.
One fan even handed Jong Suk a bracelet as her gift for the actor.
The final three winners won a special prize from their idol.
That night, Jong Suk treated his fans to a few performances.
The Pinocchio actor played the piano and performed a medley of the songs "My Soul," and "Does She Know" from the original soundtrack of While You Were Sleeping.
At one point, Jong Suk had to pause and repeat his performance for his fans and said, "It's not easy. I wish I'll do good."
His fans kept cheering him on until he finished his performance.
Jong Suk also serenaded his Pinoy fans with his song "Come To Me." He ended the fan meet by performing "Only Then."
Both songs are from While You Were Sleeping's official soundtrack.
Jong Suk said that these songs are his gift for his fans.
Before leaving the stage, he told his Filipino fans, "You guys are my pride and today's memories, I will never forget."