GMA-7's afternoon series Ika-5 Utos is going viral online for a confrontation scene aired in its November 27 episode.
In the story, Valerie Concepcion's character Clarisse is married to Tonton Gutierrez's Emil. However, Emil had their marriage annulled after Clarisse cheated on him.
Emil was supposed to marry Eloisa (Jean Garcia), but an accident planned by Clarisse caused him to develop amnesia.
Clarisse deceived Emil into thinking that they were still together, and she asked him to marry her again.
When Emil regained his memory, he planned to file another annulment case against Clarisse.
In response, Clarisse used her daughter Candy (Klea Pineda) and brainwashed her in order to stop Emil from pursuing his plans.
In the viral confrontation scene, Clarisse went to Emil's house and acted as if nothing happened. She immediately sat on an office chair while her husband expressed his anger towards her. He demanded: "Get out of my house and get out my life kung ayaw mong ipakulong kita!"
Emil asked Clarisse to leave the house, but to no avail.
Clarisse showed the wedding ring on her finger and reminded Emil, "I'm still your wife, kaya hindi mo pwedeng gawin yun."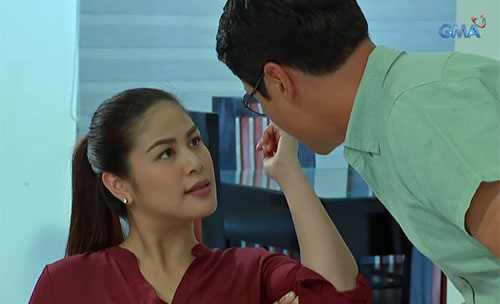 Emil threatened Clarisse: "Mamili ka: aalis ka o sisipain kita palabas ng bahay na ito?"
Clarisse, who believes Emil could not hurt her, just laughed and said, "You can't do that to me."
This made Emil even more angry, so he grabbed Clarisse's chair and literally kicked the chair out of the house!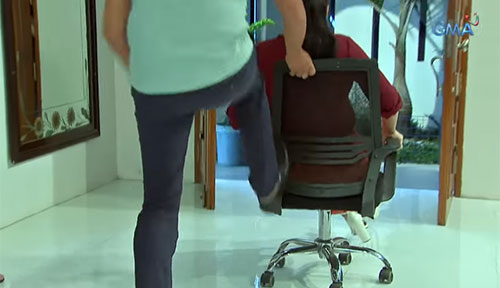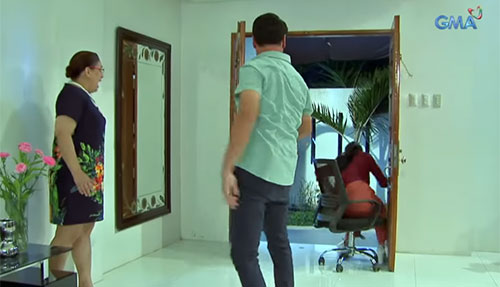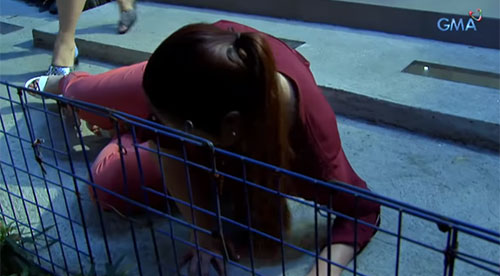 A Facebook user named Lee Rafael uploaded a clip of this scene on his Facebook page.
He wrote in the caption, "AALIS KA O SISIPAIN KITA PALABAS [laughing emoji]"
The post has already earned 33K reactions, 764K views, and 24,616 shares as of this writing.
Here is the full video of the much-talked about confrontation scene: