Clint Bondad explained the reason why he left ABS-CBN's variety program, ASAP.
Clint used to be a part of the show's boy group, ASAP Coverboys, which was launched in 2017.
Other members of the group were: Albie Casiño, Luis Hontiveros, Tommy Esguerra, and Tanner Mata.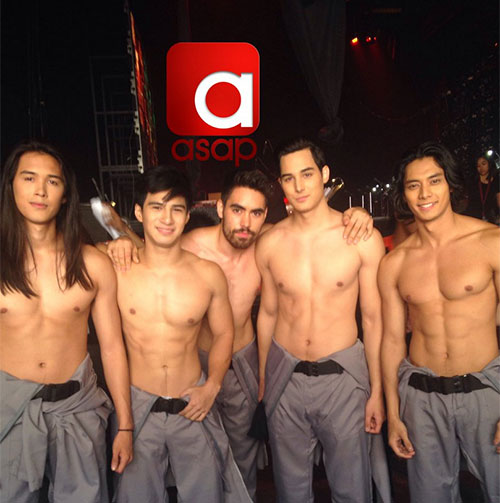 In an Instagram post on Monday, January 21, Clint shared a then-and-now topless photo, which came with his explanation on why he left the ASAP boy group.
Clint wrote in the caption, "Just to put this topic finally to rest! WHY did I leave ASAP Coverboys?
"The left picture is from when I was part of the group a year ago and the picture on the right is only 3 weeks later AFTER leaving them! I looked like a shipwreck survivor."
Back then, he had two business startups, which demanded much of his time and focus.
Aside from that, Clint was juggling his modelling and acting career, along with his ASAP stint.
Before joining ASAP, Clint was also a part of Erich Gonzales and Daniel Matsunaga's now defunct daytime series, Be My Lady.
Clint continued, "BUT on TOP of that of course I was managing a modelling and great acting career that required me to give 3-4 days a week to ASAP Coverboys and working out daily since you are also expected to be fit on TV even if you feel close to dying haha.
"However I loved it! We grow from struggle and we can get more AGGRESSIVE when faced by it! Gets me excited! You can only truly know from experience!
"But drive can be unchecked sometimes and my body was falling apart eventually even though my mind was just getting warm! Still human.
"So I simply chose my business over ASAP. That's the whole story! ABS-CBN was phenomenal to me!"
Clint, who is also known as the boyfriend of Miss Universe 2018 Catriona Gray, now appears in GMA-7's Unang Hirit.