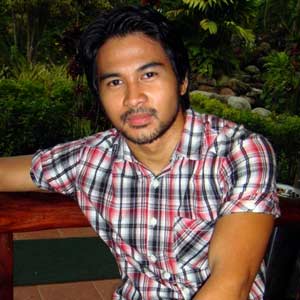 ---

Fans of Precious Hearts Romances Bud Brothers series will have fun watching the newest chapter of PHR titled "Tail You Lose, Head You're Mine" starring Joem Bascon and Janna Dominguez, this coming week on ABS-CBN.

Joem describes his co-star as "sweet and very playful, she's just like a kid because she loves to laugh."

The young actor explained that he enjoys working with the young reality star because of her easy going personality. Joem even shared that they constantly had to re-take their kissing scenes because Janna felt ticklish of his mustache.

He also admitted that he had no problem playing his role because he is a certified mama's boy in real life.

"My mom puts labels on my clothes and sometimes prepares food for me when I work. But now, just like Pete, I'm in a stage where I want to prove to my mom that I'm all grown up. I want her to feel that it's my turn to take care of her."

This week, Tammy (Janna) will meet Pete (Joem) in the Bud Brothers Farm in a surprising turn of events. As the saying goes, opposites attract, as the eccentric Janna and the conservative Pete eventually become friends. As the two get to know each other, another Bud Brother, Ed (Manuel Chua Jr), enters the scene.

Will there be a happy ending to this complicated love triangle? Will Tammy and Pete ultimately end up together?

Find out in the leading afternoon romantic series Precious Hearts Romances Bud Brothers this week after Kambal sa Uma on ABS-CBN.