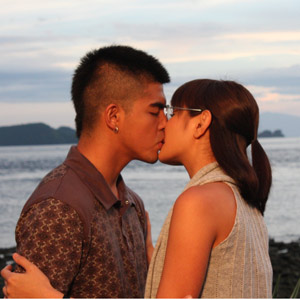 ---
Embracethe feeling of finding love in the most unexpected places with Dear Friend'slatest and final installment of its summer specials. This June, bittersweetromances bloom in "Bakasyonistas."

Bakasyonistas, which aired last June 14, explores the many faces of love and its complexities.Full of romantic escapades, this newest offering is topbilled by GMA-7'sfastest-rising teen stars: Isabel Oli, Sheena Halili, Ryza Cenon, Chris Cayzer,Rainier Castillo and Mark Herras. Under the direction of Gil Tejada Jr, thisfour-part episode is set at the beautiful and perfect vacation getaway inAnilao, Batangas.

Bakasyonistasfeatures the love stories of three couples who find genuine love when theyleast expect it. Despite struggling with their personal setbacks, these pairsare able to rekindle their romantic intimacy and find fulfillment in the armsof their unexpected "flames."

GirlfriendsGina (Isabel Oli), Tracy (Sheena Halili) and Mia (Ryza Cenon) plan a vacationgetaway to unwind and bond together. Similarly, buddies Aaron (RainierCastillo), Troy (Chris Cayzer) and Alex (Mark Herras) hit the road to chill,de-stress and have fun.

They bump into each other at the same resort and are forced to stay in one resthouse. To make matters worse, the six of them have different personalities andindividual inhibitions with their new set of friends.

Willthey gamble everything in love? Will this spark a new flame in their excitinglove lives? Can these guys sweep these charming ladies off their feet andbecome the perfect sweethearts?

Follow the love story of these couples in the drama anthology that will bring on the kiligfeeling with Dear Friend'sBakasyonistas, airing every Sunday right after S.O.P.
ADVERTISEMENT - CONTINUE READING BELOW