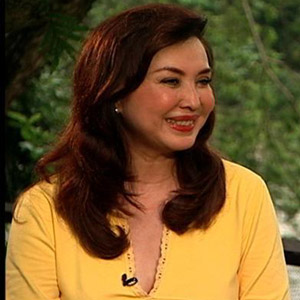 ---
CoryQuirino has been in the broadcasting scene since the 1980s. She is thethird child of Tommy Quirino and Conchita Rastrollo. She is also thegranddaughter of the late Philippine president Elpidio Quirino.

In24 September 1995, Cory, her driver, and her wardrobe assistant werekidnapped in Lake Caliraya, Laguna. It was during her shoot for herformer show, Citiline, that the abduction happened. Her first plan was to stayovernight in the place but she decided to go to a dinner invitationin Makati.

Whilewalking in the parking lot, Cory noticed that a man was following her.Inside the car, just ten minutes away from Lake Caliraya, five armedmen blocked her car. From Lake Caliraya, they drove going to QuezonNational Park. One kidnapper held the driver and killed him. When thekidnapper returned to Cory, he showed the clothes of the driver toCory. She was even punched by the kidnapper for asking what happened tothe driver.
Afterthe incident in Quezon National Park, they went straight to a resort inCamarines Norte. While staying there, Cory convinced one of thekidnappers (Commander Joey) that she can give all her money to themfrom her ATM card. Cory, her wardrobe assistant, Commander Joey plusone kidnapper went to the 'bayan.' Commander Joey was not convincedthat they can get all her money from the ATM card so he insisted thatthey just go to the main branch of the bank in Alabang.
Onthe way to Alabang, rain poured hard and they crashed in a coconuttree. Helen was badly hit in the head. The kidnappers planned to hijacka car. They blocked a van and were able to hitch a ride. Mr.Magistrado, his wife and son were the passengers in the van.
Theywent to a clinic but since it was just a small clinic the doctor couldnot help Helen. While they were about to go, Mrs. Magistrado told Corythat she forgot Cory's umbrella. Cory went back to the clinic. Shesecretly told the doctor that she was Cory Quirino and they werekidnapped.
ADVERTISEMENT - CONTINUE READING BELOW
Afterten minutes, there was a road block. There were police ready to rescueCory but the kidnappers insisted not to go down. They rammed thebarricade. But when they reached the 2nd road block, the kidnappers ran and left Cory Quirino behind.

Bethere as Cory Quirino personally recounts her vicious abduction and hersurvival with Ces Oreña Drilon on I Survived this Thursday (September3) after Bandila on ABS-CBN.