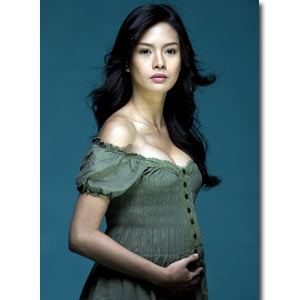 ---
Katorse, the ABS-CBN teleserye about a young girl dealing withteenage pregnancy, has been making its mark on primetime television.Last September 7, the show registered a 24.7 percent rating, accordingto Mega Manila households polled by AGB Nielsen, and 36.7 percentrating based on national households polled by Taylor Nelson Sofres.

The lead character is played by Erich Gonzales, who had her big break when she won Star Circle Quest Batch 2.
In this teleserye, Nene (Erich Gonzales) meets a new friend, Jojo(Enchong Dee) while she unwinds in the park. Nene is invited by Jojo to aparty, where she overhears Gabby (Ejay Falcon) admitting to Marissa (Charie Pineda) that he isnot in love with Nene, that Marissa is his one and only love. Neneconfronts Gabby and he admits everything he said. As Nene'srelationship with Gabby turns bitter, her friendship with Jojo blossoms.

What will Nene do now that she learns the real feelings of Gabby? Can Jojo help Nene mend her broken heart?

The answers are unraveled in Katorse, weekdays before TV Patrol on ABS-CBN.