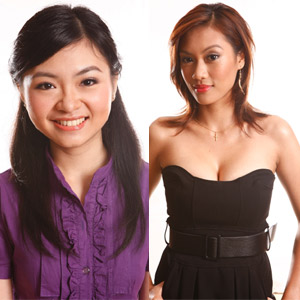 ---
Pressure and tension continue to rise inside the Pinoy Big Brother House after Kuya pits the two houses against each other in a daring and challenging weekly task called the TakFan Dance.

Inspired by the Youtube hit "The Naked Japanese Fan Dance," housemates have to showcase good choreography and coordination as they dance naked or semi-naked with only fans to cover their private parts.

To get additional points, all girls in House A, including the Transpinay Rica, will wear a T-back, while the boys, except Jason, will dance nude.

On the other hand, all boys in House B agreed to go all the way, while Carol backed out from wearing T-back due to her strict Christian morals, giving her house a 20 point disadvantage.

Also, this week, nominated housemates Carol and Princess temporarily swapped houses. Carol from House B visited House A where she received a warm welcome. Princess, on the other hand, received cold treatment from House B girls after a tactless remark—she asked House B if they still had food after losing to House A in the earlier tasks.

The good thing brought about by the housemate swap was that "close" friends Tom and Princess were reunited for a time.

Find out if House B finally edges out House A in this week's daring task on Uber with Mariel Rodriguez after Banana Split, PBB Double Up on Primetime Bida with Toni Gonzaga, after Dahil May Isang Ikaw, and the live streaming with Bianca Gonzalez on PBB Double UPlate after midnight.


ADVERTISEMENT - CONTINUE READING BELOW