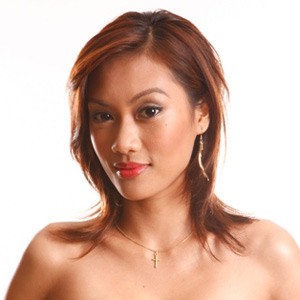 ---
One exciting event followed another last weekend in Pinoy Big Brother Double Up. After Jimson was booted from the house last Saturday (October 24) as the first evictee of the season, Princess surprised her housemates with a voluntary exit last Sunday, October 25.

The Sassy Vamp of Cebu received an automatic nomination for discussing nomination details outside the confession room. Feeling being nominated twice in a row was too much to bear for her family already, Princess opted to leave the house and said "this game is not for me."

Meanwhile, House B's Mariel and Yhel also received automatic nominations for the same violation Princess committed. Fortunately for Mariel, she was saved by her fellow housemates when they performed a task for Big Brother.

In the second nomination night last Sunday, October 25, Toni Gonzaga informed the houses on who among them are in danger of getting evicted on next Saturday's (October 31) eviction. In House A, Tibo was nominated after exposing his weak spot when he backed out from going all the way in their weekly task for his family. Delio was also nominated after having misunderstandings with other housemates.

In House B, Carol is once again nominated due to her immaturity and present misunderstanding with Hermes, while Mariel was brought back to the Nominees List after her housemates voted her due to her "pasaway" moments inside the house.

PBB is only in its fourth week and two housemates have already voluntarily left the house. Will Big Brother send new housemates to fill in the abandoned slots left by JP and Princess?


BIG BROTHER SWAP. Watch out this week as Kuya sends the housemates to the confession room for interviews with international TV executives. Which housemate will he send for the Big Brother Swap and where will he send the chosen housemate?

Presently, there are five other Big Brother shows running around the globe. The list includes Spain, Africa, Finland, India and Serbia. Kuya is now giving the housemates a taste of the upcoming switch with a series of swaps inside his house.
ADVERTISEMENT - CONTINUE READING BELOW
Last Monday (October 19), housemates were given only five minutes to pack their toiletries and undergarments--the only personal items that they were allowed to bring as they cross to the other side of Kuya's house.
Former House A housemates immediately were fond of the "fun house" feel of their new place, while former House B housemates instantly enjoyed the pool in their new home.
Big Brother then asked the housemates to pick one member from the other house to permanently stay with them to balance the number of female and male housemates in each house.
Rob, the Ladies Man of Austria is now living with former House B housemates like Mariel, Yhel, Yuri. Carol, on the other hand, is now staying with the likes of Rica, Cathy, and Melay on the other house.
Tune in to Uber with Mariel Rodriguez, after Banana Split Daily Servings, PBB Double Up with Toni Gonzaga after Dahil May Isang Ikaw, and PBB Uplate with Bianca Gonzalez. Also catch the live streaming on Skycable channel 150.
ADVERTISEMENT - CONTINUE READING BELOW