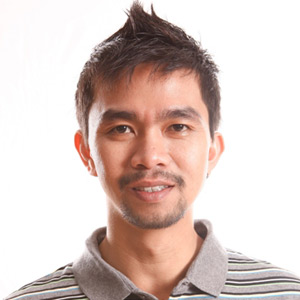 ---

The cooking session, so to speak, was over for the "Simpatikong Kusinero ng Batangas."

With only 5.43 percent of the total number of televiewers' text votes, Delio Dimaculangan became the second evictee of Pinoy Big Brother Double UP last Saturday, November 7, following Jimson Ortega two weeks ago.

"Sassy Vamp ng Cebu" Princess Manzon made a voluntary exit while "Young Widow ng Pampanga" Yhel Punzalan was given a forced eviction in between the two eviction nights, both due to frequent violation of rules against discussing nominations among housemates.

"Natuto ako nung parang ipaglaban ko yung alam ko dahil kahit mababa lang yung pinag-aralan ko, medyo kaya kong ipagmalaki ang sarili ko," said the 26-year-old former housemate when asked by PBB Double UP host Toni Gonzaga on the most important lesson he learned in Big Brother's house.

When he entered Kuya's house, Delio dealt with different characters. He found friends and allies, and sometimes opponents and foes, but all along Delio tried to stand by his principles.

"Gusto kong alamin sa sarili ko kung ano 'yung parang prinsipyo na hindi ko alam kung mali...," he said in one of his conversations with Kuya inside the confession room.

With his stay inside the house are a dream and the hope to fulfill that dream. For his self and his family, life goes on for as long as there is hope.

"Sa mga housemates ko, galingan n'yo. Basta, kita-kita pa tayo sa labas. 'Yun lang," Delio told his former housemates in his final message to them, as he was welcomed back to the outside world by his sister and young nephew.

Beating the Batangueño cook, who almost made a voluntary exit when she had too much to drink and became deeply emotional a couple of nights ago, were "Struggling Mom ng Davao" Mariel Sorino, who got 6.14 percent of votes; Banker from Baguio Patrick Villanueva, who got 14.23 percent; "Romantic Stud ng Samar" Tom Mott, who received 22.78 percent; and perennial nominee "Boy Astig ng Mindoro" Jason Francisco, who garnered yet again the highest number at 51.42 percent.
ADVERTISEMENT - CONTINUE READING BELOW

It was the first time the new House B lost a housemate to eviction, leaving the group speechless as Delio was booted out.


This week, the nominations for eviction are Yuri and Tom of House A as well as Tibo Jumalon, Paul Jake Castillo, Carol Batay and Jason of House B.

BIG SWAP HIGHLIGHTS. With Delio's exit, the housemates welcome back Cathy Remperas who just left Big Brother Finland, where she lived for one week for the Big Swap. The Charming Babe of Bohol is looking forward to sharing with everyone her firsthand experience with Finnish culture. Cathy's counterpart, 22-year-old Estonian Kätlin Laas left the PBB House also after a weeklong stay with the Pinoy housemates.

To show Kätlin what the Filipino culture is all about, Kuya asked the housemates to produce a cultural show as part of their weekly task. In the said activity, all housemates put their best smiles on as they flaunted the presentations they have prepared all throughout the week. Kätlin likewise got a chance to be knocked off her feet with House B tenant Hermes Bautista' heartfelt serenade.

To the housemates' surprise, Kuya made an unexpected announcement that their cultural presentations had nothing to do with their weekly task. Incidentally, their budget for next week was determined by their guest. Kätlin's had to choose which group demonstrated the most hospitable atmosphere the past few days of her stay inside the house.

Finding herself amidst a difficult deciding moment, Kätlin chose House A where she spent her last day before flying back to Finland.

Meanwhile, in Finland, Cathy cooked the classic Pinoy adobo for the Finnish housemates, as one of her last few activities.

"I'm just watching you guys eat, if you like it or not...," utters Cathy while watching her housemates eat. "Oh no, it's my first time to cook... Yeah! It's my first time to cook food."
ADVERTISEMENT - CONTINUE READING BELOW

"And everyone of them thought that I cook, that I can cook. Promise, this is my first time to cook and it's inside the house, I was so scared that I'm gonna cook for everybody, I haven't even cooked for my family yet," she shared with Big Brother Finland (BBF).

Cathy also served as the judge in the Head of Household competition, which involved the housemates singing Sininen Ja Valkoinen one by one. Whoever would be chosen by Cathy as the best singer got the immunity from nomination the following week.

"I choose this man as the winner of the singing competition because he has a very good voice and he felt the song. So, the winner for me is Sami," she declared to BBF.

GOODBYE FINLAND! Before BBF announced that she would have to leave the Finnish Big Brother House forever within an hour, Cathy had a Christmas dinner with the housemates.

When she learned of her imminent exit, Cathy sadly asked BBF: "May I know why?"

"The Pinoy Big Brother played a trick on you!" BBF replied, followed by Cathy crying, while saying, "Oh, my God! Bye, Finland!"

When she went out of the confession room, she faced her housemates and, still crying, broke the heartbreaking news.

"I'm leaving," she said, then went on with her impromptu farewell speech: "I would just like to thank you so much for everything. In one hour, I'm leaving for the Philippines. Yes, I'll be leaving here. So I just like to take this very short opportunity... You know what? Before I came here, I was really expecting very different and totally opposite of what you guys are showing to me. I really thought you guys would be rude to me and not talk to me. And, you know, serious and not smiling and not welcoming to me. I'll be leaving in an hour, one hour starts from now. Big Brother Philippines played a trick with me that I'll be staying for a month...


"Sampo, you were my crush when I got it, and I didn't know that you like boys also (laughs hard). And Aso, I was like telling Big Brother, 'Yeah, Aso talks nasty or naughty things but I know that he has a very good and romantic heart and he is a very loving person and I'm gonna miss you'. My dog, yeah, you rock! Toni tapani macaroni, thank you... I will miss your love and everything, you're like Santa Claus to me (cries again), I will miss you, and Stephie, very Filipina, you know, very Filipino heart. It's like being with a Filipina, too. And Dana, one of the sweetest girls also here, I'm gonna miss you, you're so sweet and you're so talented.


"I told Big Brother that even I stayed here for only a week, I'm like bringing one book to the Philippines of what I learned about Finland and about Finnish people for just only a week, and you guys did that to me, and you were really smart and you were amazing!"


After her speech, Cathy cried even harder and hugs the housemates one by one. Moments later, she gave away sarongs and Peanut Kisses, a native delicacy of Bohol, where Cathy hails from.
ADVERTISEMENT - CONTINUE READING BELOW

Big Brother Extra, the Finnish version of PBB Uber, interviewed Cathy when she finally came out of the BBF House.

Could you describe what would be the best moment that you experienced in the house? BBE host Jani Toivola host asked Cathy.

"Okay, my God... Everything is the best for me. Maybe, the best part was, of course, when I saw Santa Claus last night. I was like 'O, come back and hug me please!' Yeah, of course, everything went perfect in the house," she answered.

And the snow, I mean, you saw some snow? the host followed up.

"It was my first time to see snow, hold snow and play with the snow. It was amazing!" said the Filipina.

What are you gonna miss when you go back home?
"I will miss everyone, I mean, every housemate. I'll miss also their being open-minded and being liberated that they don't care what other people might say, they just, 'Ahhh, okay, I'm gonna do this if I want.'"

The host then told Cathy, "thank you so much for being here. I think you've brought so much life to the Finnish people with your presence in the house. It's been amazing! Good luck with everything," Toivola concluded as the two exchanged "Kiitos!" ("Thank you" in Finnish).
GOODBYE PHILIPPINES! Back in the Philippines, the PBB Double Up housemates were also bidding farewell to Kätlin. They each read the cards that they made for their guest but the one that stood out was the one from Hermes:
"Baby, I mean... (everybody laughs and screams) I'm so happy that I met you. You didn't only serve as an inspiration to me, but you made an impression that will last forever. I'll see you soon and we'll be together (everybody laughs and screams again)," said Hermes, who admitted being attracted to the blond-haired girl. He then gave Kätlin a bouquet of flowers as the two kissed each other passionately, followed by a group hug.
ADVERTISEMENT - CONTINUE READING BELOW

Kätlin reciprocated, to the delight of the housemates: "Before I came here, Big Brother gave me this [a stuffed toy that looked like a dog] and hoped that if I had to go back to Finland, I'd give this to one person, who is really important to me: Hermes."

Before finally leaving the PBB house, the housemates gave their ultimate gift to Kätlin: a black-and-white terno made by designer Lloyd Arceo.

"Oh, my gosh! Oh, my gosh! Beautiful! Thank you!" exclaimed Kätlin upon seeing the gift.

ABS-CBN's morning show Umagang Kay Ganda greeted and briefly interviewed Kätlin live just after stepping outside the PBB House's front door, prior to her return to Finland on the same day.