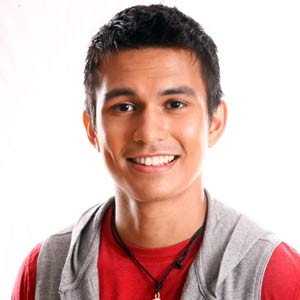 ---

After three hard-fought games in Pinoy Big Brother Double Up, House B clinched the weekly task. But their win was marred by confrontations with their neighbors, including former housemates Rob Stumvoll and Tom Mott.

Before each versus game began, each house performed a rap-off to cheer their group. Since the rap off is impromptu, issues were raised by both houses. Rob told his former group that he considers his new housemates his "family" while Melay Cantiveros opened the topic of Carol Batay's heart break story with Hermes Bautista, who had a "thing" going with guest housemate Katlin Laas from Finland.

On the first challenge, the original House A wiped out the present House A players with a score of 6-0 in a water gladiator-style game. In their second face-off, players were wrapped in plastic wrap and must stand up from lying down then prevent their opponents from getting up. The scores were close together, but violations by Rob and Hermes gave the game away to House B.

By their third face-off, Tom and House A were dead set to win no matter what. Unfortunately, they lost again in the challenge where they had to throw balls to a housemate wearing a Velcro suit and suspended in midair. After losing the last battle, Tom's complaints of headache and nausea due to the pressure of the games worsened so he was brought to the hospital last Wednesday (November 11).

Because of this development, Big Brother TEMPORARILY SUSPENDED the voting for the upcoming eviction. Tom, who is nominated for eviction this week, was also given 24 hours to recover and get back to the house or be punished with a forced eviction.

Aside from daily updates, be updated about the housemates every Saturday after Maalaala Mo Kaya and every Sunday after George and Cecil on ABS-CBN. See the highlights of the past week at PBB Weekend Primetime at 6 pm every Saturday and Sunday on Studio 23.
ADVERTISEMENT - CONTINUE READING BELOW