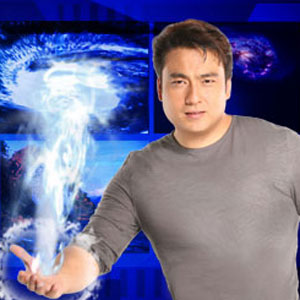 ---
Re-elected Senator Bong Revilla excitedly returns to Kap's Amazing Stories, this Sunday, July 11.
The politician-actor is raring to return to his trivia show, which airs every Sunday afternoon on GMA-7. For his first comeback treat, he will generously answer people's tough questions about wild animals all over the world.
Dolphins are known to be smart but why do the bottlenose dolphins of Florida make sand tornadoes under the sea? Are dolphins really intelligent or merely playful?
Aside from the ability to camouflage, chameleons can shoot their long sticky tongues at the rate of 50 feet per second. Discover the mind-numbing capabilities of their "super tongues."
Could a tiny seal win over a killer whale? Believe that a David could overcome a Goliath as a crab-eater seal escapes the pack of hungry killer whales!
Lastly, the cheetahs in Kenya may be fast but they are starkly thin and lightweight. Find out how a cheetah will defeat an ostrich twice his weight, height and reach.
Witness Kap Bong Revilla unravel the puzzling behavior of more animals in Kap's Amazing Stories this Sunday, July 11, right after Showbiz Central.