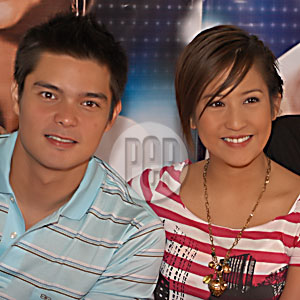 ---
Over the years, StarStruck has served as a venue for that rare shot to fame.


Billed as StarStruck The Next Level on its fourth season, the show continues its search for the next big thing in Philippine show business.
This season will have four equal winners—Ultimate Hunk, Ultimate Sweetheart and Ultimate Loveteam—each of whom will win P1 million cash prize and P2 million worth of exclusive GMA-7 management contract.
This is why there will now be 20 finalists, instead of the usual 14. The first reality-based artista search also expanded the age range for contestants to 16-21 from last season's 15-18.
Before we jump into this season, PEP (Philippine Entertainment Portal) makes a rundown on the history of StarStruck and what have become of its graduates.
THE FIRST BATCH. The show premiered in 2003 with the tagline "Dream, Believe, Survive." Hosts for the very first season were Dingdong Dantes and Nancy Castiglione. With the phenomenal success of the show, it had its spin offs like StarStruck Playhouse and StarStruck Kids—hosted by Jolina Magdangal, who will later on replace Nancy as host in the second season of StarStruck.
In terms of creating household names, the first season was definitely a smashing success as most of its members continue to receive projects.
Ultimate Male Survivor Mark Herras established himself as one of the most sought-after actors in both television and film. Dubbed as "Bad Boy of the Dance Floor," Mark did two dance albums that became a dance craze among the young generation.
Jennylyn, on the other hand, is one of the top young actresses in the country today. Her performance in Blue Moon earned her several acting nominations in this year's awards season. Aside from being a competent actress, she also excels in singing, having released two albums already under GMA Records.
ADVERTISEMENT - CONTINUE READING BELOW
Mark and Jennylyn's love team is one of the most popular tandems in showbiz in recent years.

Their loveteam was launched via Regal Entertainment's Say That You Love Me. The two also appeared in other films including Happy Together, Let the Love Begin, Blue Moon, Eternity, and the upcoming Metro Manila Film Festival entry Super Noypi. Their popularity is coupled with controversies such as their love-hate relationship, their respective love stories and, recently, their alleged sex video.
Meanwhile, the runners-up for Batch 1, Rainier Castillo and Yasmien Kurdi, also continue to receive projects including primetime soaps. Rainier caught the attention of the crowd for his killer smile and for his strong resemblance to F4 member, Ken Zhu.
Yasmien made her distinction as a singer-actress. Her first album under GMA Records, In The Name of Love, reached platinum status. Her song "I Know" became a big hit and was even made the theme song of a Koreanovela. Right now, Yasmien is getting good reviews for her performance as Charming in the primetime drama series Bakekang.
Rainier and Yasmien now work together in Bakekang and Hokus Pokus.
THE AVENGERS. If there is one StarStruck Avenger (those who did not make it in the Final Four) that made an impact in the industry, it has to be Katrina Halili. Her growing popularity is coupled with a launching movie from Regal Entertainment entitled Gigil. After her stint as villain for Angel Locsin in Darna and Majika, Katrina is back on television via Atlantika. Top that with another film coming up this December, Super Noypi.
She was also hailed as FHM's sexiest woman in 2006. Her current success is also matched with controversies such as lesbian issue, being a retokada beauty, and being criticized for sloppy acting. Despite that, Katrina remains to be one of the most sought-after young actresses these days.
ADVERTISEMENT - CONTINUE READING BELOW
Dion Ignacio has become the token supporting actor for both TV and film. He is regularly seen in GMA-7 drama shows like Sugo, Now and Forever, Daisy Siete, Bakekang, among others. This year alone, he appeared in two movies, namely Moments of Love and I Wanna Be Happy.
The same thing goes with Nadine Samonte. She is currently a cast member of the toprating GMA-7 show Bakekang. She also appeared in a number of movies including Happily Ever After and Pitong Dalagita. Nadine was the main star of the defunct QTV-11 series My Guardian Abby. She was also the recipient of the Most Promising Actress award in last year's Guillermo Mendoza Memorial Scholarship Foundation Awards.
Tyrone Perez made a bold move this year by showing off his body for Mel Chionglo's critically acclaimed Twilight Dancers. The English-speaking Christian Esteban became Love Añover's co-host for Lovely Day. Cristine Reyes, on the other hand, gets good projects although there are talks that she is planning to move to ABS-CBN.
THE SECOND BATCH. For the second batch of aspirants, host Dingdong Dantes was joined by Jolina Magdangal. StarStruck Batch 2 had the same process of selecting the contestants, only the tests were more rigid. Ryza Cenon and Mike Tan emerged as the ultimate survivors for that season.
This batch got involved in a number of controversies after their StarStruck days. First, Ultimate Female Survivor Ryza Cenon was blamed for the split-up of Mark Herras and Jennylyn Mercado. She became controversial again after speaking in the December issue of Hi! Magazine. In that particular issue, she said erring things about Jennylyn and Artist Center, that handles her career. Despite all that, Ryza continues to receive TV projects. She is a regular of Fantastikids and Ay! Robot. She also played Angel Locsin's sister in Majika and was a mainstay in the defunct GMA-7 fantaserye Darna. To top it all, Ryza bagged the New Movie Actress of the Year at the 22nd PMPC Star Awards.
ADVERTISEMENT - CONTINUE READING BELOW
Ultimate Male Survivor Mike Tan has yet to attain the popularity of Batch 1 winner Mark Herras. This year, however, Mike silently received TV projects such as Sugo and I Luv NY. Some of his movie projects were Manay Po and Barang.
Like Mike, LJ Reyes may not be the subject of controversies but still gets projects. This year, she was part of I Luv NY, Makita Ka Lang Muli, and the movie Manay Po. Aside from show business, the girlfriend of sexy actor Alfred Vargas is also investing on her future as she is currently finishing her studies at De La Salle University.
Runner-up CJ Muere only has a show to speak of, Ay! Robot, so far.
THE NATIONWIDE INVASION. For its third instalment, the GMA-7 management decided to expand its search even to the farthest provinces. Joining Dingdong and Jolina as hosts was Raymond Gutierrez.
This batch is perhaps the most controversial in the history of StarStruck. Even when they were still in the contest, some finalists were already fighting and were reprimanded for their actions.
Its two female finalists, Iwa Moto and Jackie Rice, were suspended by GMA-7 for unprofessionalism and attitude problems.
Iwa is regarded as one of the most controversial StarStruck graduates. Other than suspension, intrigues seem to be following Iwa wherever she goes. There is her controversial relationship with boyfriend Yexel Sebastian, her sex dare with Posh co-star PJ Valerio and a feud with Cristine Reyes, among others. All of this happened in less than a year of her showbiz career.
On the brighter side of things, Iwa is regularly seen in Bakekang, Nuts Entertainment, and Posh. He also appeared in movies like White Lady and Pitong Dalagita. Recently, she made noise by posing sexy for FHM's December issue.
Equally controversial is Jackie Rice. She was linked to a number of men including Niño Muhlach and Biboy Ramirez. Unverified reports also say that she was unprofessional while doing the movie Tatlong Baraha, a Metro Manila Film Fest entry.
ADVERTISEMENT - CONTINUE READING BELOW
Ultimate Sole Survivor Marky Cielo may be involved with gay benefactor issues but more than that, he is very visible in both TV and film. With barely a year in show business, Marky is a mainstay of Fantastikids, Bakekang, and SOP. He was also part of the defunct GMA-7 fantaserye Encantadia: Pag-ibig Hanggang Wakas. Marky's debut film was the blockbuster Till I Met You. He will next be seen in the action-drama series Asian Treasure starring Robin Padilla and Angel Locsin.
Runner-up Gian Carlo is a semi-regular in Bubble Gang. On the other hand, Chuck is part of QTV-11's Family Zoo.
Vaness del Moral and Vivo Ouano are both part of QTV's Posh. Vivo was also a part of the defunct QTV-11 series Project 11.
THE NEW SEASON. Billed as StarStruck The Next Level, the fourth season of the most successful reality-based artista search in the country premiered last night, December 4.
The audition which began on September 26 and lasted on November 5 attracted close to 10,000 hopefuls who auditioned—5,474 from Metro Manila and 3,694 from the provinces. From them, only 100 were called back and 80 of them moved to the next round. From 80, 40 will be chosen and they will be trimmed down to 20 finalists—10 males and 10 females—who will comprise the fourth batch of StarStruck.
This year's batch promises to be more colourful and more controversial than their predecessors. Among the hopefuls are a hosto, a single mom, a lesbian, and the half-sister of actress-TV host Charlene Gonzalez, among others.