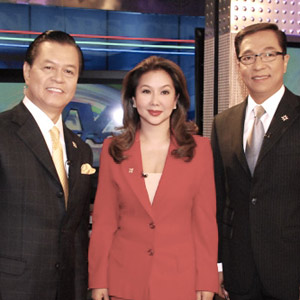 ---
ABS-CBN's primetime newscast, TV Patrol, is competing in the news category of the 2011 International Emmy awards.


TV Patrol: "Manila Hostage Crisis" is pitted against Brazil's Jornal Nacional: "War on Drugs," Iceland's RUV News: "Volcano Eruption at Eyjafjallajokull" and the United Kingdom's SkyNews Live at Five: "Inside the Taliban."


The winners will be announced on September 28 during the awarding ceremony at the Frederick P. Rose Hall of Jazz at Lincoln Center in New York.


In its official website, the International Academy of Television Arts & Sciences had this description about the Manila Hostage Crisis coverage of TV Patrol:


"On August 23, 2010, eight Hong Kong tourists were killed during a dramatic hostage drama in Manila that lasted for almost 12 hours. There were 22 tourists from Hong Kong and three Filipino nationals on board the Hong Thai tourist bus when it was hijacked at around nine in the morning."

Bruce L. Paisner, the academy's president and CEO, was quoted as saying in a statement that "the 2011 nominees offer unique perspectives from all parts of the world on the events that have shaped the year and touched audiences."


At press time, only the finalists in the news and current affairs categories have been revealed on the official website of the International Emmy Awards.
Last year, Sid Lucero was nominated in the International Emmys for the Best Actor category while his teleserye Dahil May Isang Ikaw was nominated for Best Telenovela category.