IMAGE Mark Atienza/Allan Sancon
---
Any hardworking man or woman deserves a break from time to time, especially if you're job requires you to maintain a certain look.
For two of the most admired young actors today, John Lloyd Cruz and Maja Salvador, it is always a must to present themselves in fashion— to wear fancy dress shoes and high heels everywhere they go.
Outside the limelight, they both love to slip into their favorite flip flops to give their feet some space to breathe.
The new collection of footwear brand Banana Peel definitely catches the two Kapamilya stars' fancy, and they bring their favorite pairs with them everywhere they go.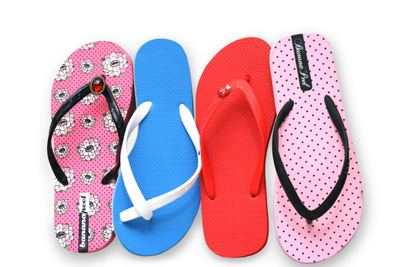 Just as she can quickly switch into character, Maja likes to use a variety of slippers depending on her outfit or her mood.
The brand's colorful line of women's flip flops definitely allows Maja to stay in style while taking a break from wearing sky-high heels.
ADVERTISEMENT - CONTINUE READING BELOW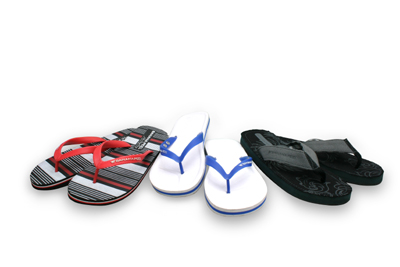 The same thing goes for John Lloyd, who is known for his penchant for comfortable fashion.
When he's not in his usual loafers or leather brogues, he can be seen wearing his rugged-style slippers with a classic design.
FOOT CARE PRODUCTS. Slippers are not only important during the hot summer season.
Especially now that the rainy days are here, it is advisable to carry a pair of flip flops in your bag everyday, just in case the rain pours without warning.
Luckily, this brand does not only care for your feet with a line of comfortable rubber soles. They also have foot care products that help keep the feet fresh and pretty.
The Banana Peel Foot Spray line has four variants that have different soothing effects on the feet.
The Green Tea spray helps keep your feet relaxed and the skin young-looking. The Lemongrass spray, on the other hand, has a sweet citrus smell that helps deodorize the feet.
ADVERTISEMENT - CONTINUE READING BELOW
The Peppermint spray gives a cooling effect that makes tired feet feel comfortable; same with the Lavender spray, which gives your feet a boost of fresh scent while helping it relieve the muscles of all that tiredness.
These foot sprays can come very handy, especially this coming rain season when commuters' feet are subject to accumulating dirt and whatnot from damp streets.
A spray of foot blush also helps keep the feet looking fresh all the time.
It also helps to pay a visit to your local spa once in a while, to get your fix of pedicure, massage, scrub, and treatments.
Foot massages are very important in order to revitalize the nerves and muscles of your legs and feet.
Of course, as part of your foot care regimen, do not forget to wash them daily, and to do regular leg and foot exercises as well to keep your gams strong and healthy.