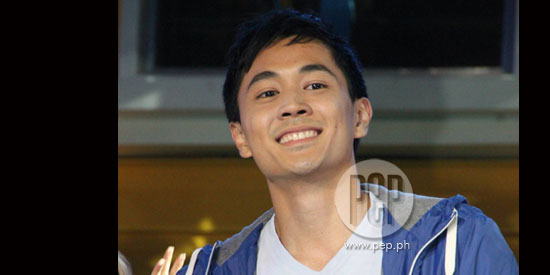 Slater Young, Big Winner of the latest season of ABS-CBN's Pinoy Big Brother (PBB), bested almost 40 tenants of the most famous house in the country. He says, "I know being in showbiz is so much harder than what I have been through inside Kuya's house, but I am willing to give my all to this dream [of joining showbiz]."
Photo: Allan Sancon
Slater Young, Big Winner of the latest season of ABS-CBN's Pinoy Big Brother, admits that bagging the top prize is just the first step to fulfilling his dream of joining showbiz.
The Cebuano Civil Engineer-turned-PBB housemate bested almost 40 tenants of the most famous house in the country.
"The PBB chapter of my life is now closed. Now, a new, more challenging [and] exciting chapter begins," says Slater in an exclusive interview with PEP.ph (Philippine Entertainment Portal).
"I know being in showbiz is so much harder than what I have been through inside Kuya's house, but I am willing to give my all to this dream [of joining showbiz]."
Slater was declared the winner when he obtained a whopping 40 percent of total text votes during the final stretch of the show, while the runners-up received around 20 percent each.
He is the first male housemate to win the regular season of the show.
With such an overwhelming victory, Slater, who stood out early in, and throughout the competition, is expected to break into the industry with ease.
"I am overwhelmed with the overflowing support I received, but I know a lot of work is still at hand," says the 24-year-old Cebuano heartthrob.
"And I intend to work extra hard to be worthy of the support I have been blessed with."
PRESSURE TO ACT FAST. However, barely a week after Slater was hailed the Big Winner, PBB is set to welcome another batch of hopeful teenagers in PBB Teen Edition 4.
Does he feel any pressure?
Slater shares that people often tell him that he has to act fast because another batch of housemates will be introduced to the public on Easter Sunday.
"I am the type of person who takes things as they come. I will do everything I have to do, and control things [if] I can, but that's about it." he explains.
"I wouldn't say that I am not pressured. Of course, I am.
"But, there are things beyond my control and this [opening of a new season] is an example. I'd rather focus on the things I could work on."