The 41st Metro Manila Film Fest ended with a combined box-office gross of P1.02 billion.

The eight official entries of MMFF 2015 earned this amount from December 25, 2015 - January 7, 2016.

This figure is higher compared to ticket sales last year when the MMFF 2014 entries earned P1.014 billion.

The MMFF Executive Committee did not disclose the ranking nor the individual box-office gross of the entries.

Through its social media accounts, it was indicated that the Top 4 Films were (in no particular order) My Bebe Love, Beauty and the Bestie, Haunted Mansion, and Walang Forever.

The other competing entries of MMFF 2015 were (in alphabetical order): All You Need is Pag-ibig; Buy Now Die Later; Honor Thy Father; and Nilalang.

Star Cinema Star Ad Prom director Roxy Liquigan revealed the box-office gross of Beauty and the Bestie on his Twitter account.

He posted earlier today: "CONGRATULATIONS #BeautyAndTheBestie P428million!!! Still showing in 140 cinemas nationwide!"





The ABS-CBN executive also posted a photo indicating that Beauty and the Bestie is "NUMBER 1 Movie in The Philippines:)"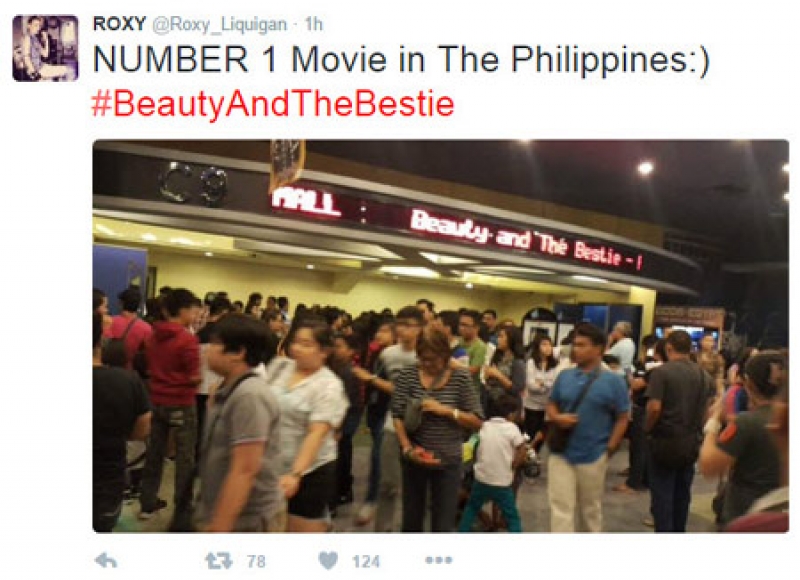 In the 40th edition of MMFF, Vice Ganda's Praybeyt Benjamin 2 topped the box-office race. It earned P440 million in a span of two weeks.

(Read: Praybeyt Benjamin 2 earns P440 million)