Looking back, there have been many Filipino films in the past decade—2009 to 2019—that feature steamy onscreen lovemaking. Some of these films have one memorable sexy encounter, while others fill up the screen with many sizzling moments that recall for viewers the good old days when bomba films were the rage.
But whether it's a short yet memorably orgasmic moment or a flick filled with hot scenes in the beginning, end, and in between, these local films certainly made their mark on the big screen.
Philippine Entertainment Portal (PEP.ph) lists some of the hottest love scenes in Pinoy movies for your viewing pleasure.
No Other Woman (2011)
Who can forget Anne Curtis and Cristine Reyes's trending confrontation scene ("Bikini ba yan o balat mo?") in this movie? On top of that, probably another memorable moment in this 2011 hit is when Charmaine (Cristine Reyes) and Ram (Derek Ramsay) have sex while Kara (Anne Curtis) is on the phone, listening to the couple's every moan. There's also Derek's "almost" butt exposure.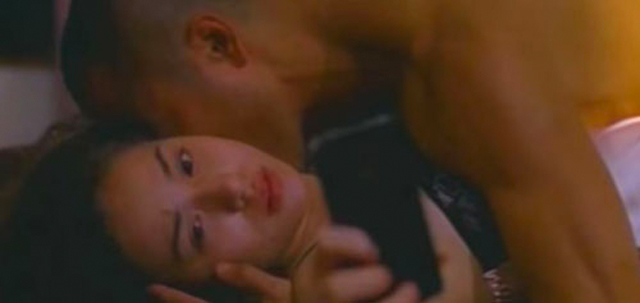 A Secret Affair (2012)
Another Derek Ramsay starrer, A Secret Affair, also has plenty of provocative scenes. The steamiest, literally and figuratively, would have to be Anton (Derek) and Rafi's (Anne Curtis) sauna session, which turns into an all-out make-up sex romp (they have just reunited after Rafi backed out of their wedding years ago and left for the U.S.). Standing-up sex is a challenge, but Anton and Rafi do not seem bothered at all by the position. Plus, the heat from the sauna maybe adds even more excitement, thus the liquids running on their skins. Runner-up would be Anton and Sam's (Andi Eigenmann) racy make-out session on the floor.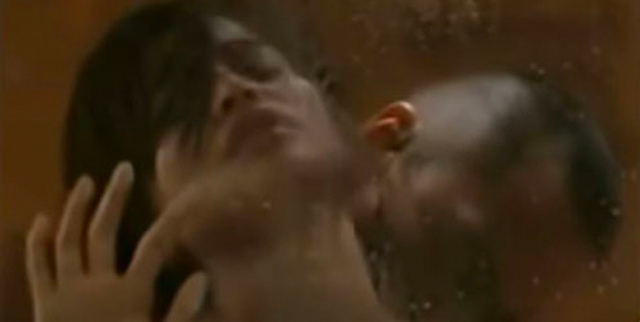 The Bride And The Lover (2013)
After a failed wedding, ex-lovers Vivian (Lovi Poe) and Philip (Paulo Avelino) see each other again. Vivian brings Philip to the house that they were supposed to share.
After the waterworks, the reminiscing leads to an intimate moment between the two. What makes this scene the best out of all the bed scenes in the movie are the believable facial expressions and body language of the two. Vivian's face, while Philip is inside her, is something we won't ever forget.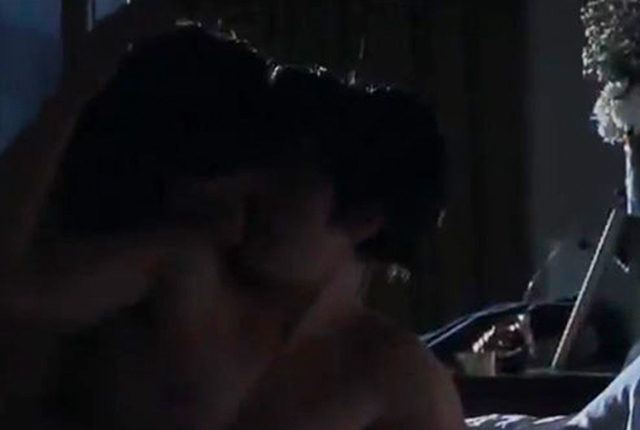 Ex With Benefits (2015)
Ex-lovers Adam (Derek Ramsay) and Arki (Coleen Garcia) reunite after not seeing each other for 10 years. This leads to a hot "catching-up" moment. The one scene that gets our hearts racing faster is when Adam and Arki make love while standing up, which continues on the bed. Topping the titillating shots of the two savoring each other are sounds of Adam's juicy kisses and Arki's moans.
The two seem to be comfortable with each other in the scene, but in a 2015 interview with PEP.ph, Derek actually says that kissing someone much younger was a bit hard for him.

But the actor adds that he respects Coleen as a woman and as a professional actress, so they managed to do the job without hesitation. Hmm, other jobs should be this hard.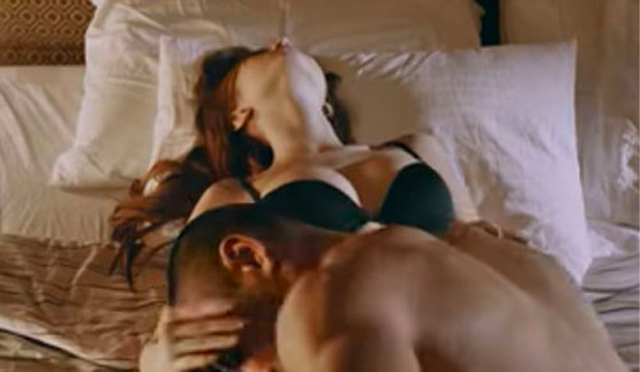 The Escort (2016)
Lovi Poe and Derek Ramsay don't hold back about showing skin in their steamy bed scenes for this erotic sex drama film. Lovi's character is cast as a receptionist working at a high-end escort agency.
In one scene, the two gamely bare their toned abs—Derek topless, Lovi in her bra.
Derek reveals to PEP.ph that the sex scene was originally supposed to be done "doggy style," but he requested their director to change it. There's also a pool scene between Derek and Jean Garcia that cannot be missed.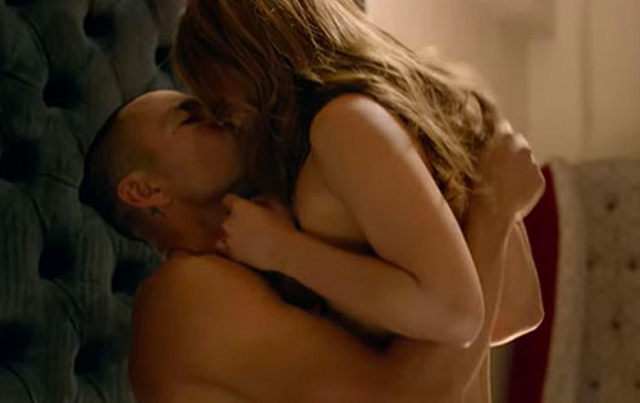 Sin Island (2018)
If you think this is another infidelity movie, think again. The movie plot is far from the usual sexy kabit stories, but there are the usual, and several, kinky scenes that heat up the big screen.
Tasha (Nathalie Hart) and David (Xian Lim) bring a whole new meaning to "breakfast in bed"—as the woman (wearing a sizzling hot red lingerie) pours pancake syrup all over the man's body and sexily licks it off his chest, waist, and crotch. David's expression while Tasha savors the syrup basically burns up our eyeballs.
Another notable sexy scene is Nathalie's double-breast exposure, which she later says was the most awkward part of the movie for her. "Doing the nude yoga thing was so awkward for me. But I just have to finish this," she says in an interview with PEP.ph.
Oh, Nathalie also exposes her butt in one scene.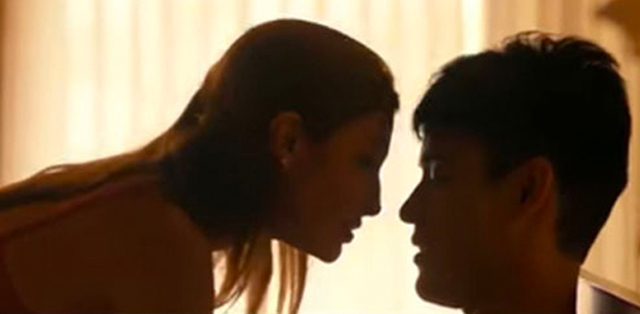 Wild And Free (2018)
Derrick Monasterio and Sanya Lopez have around eight love scenes for their first onscreen movie. When PEP.ph asks Derrick about these scenes, he says, "Malala yung mga love scene. Malala kasi may mga bed scenes, tapos iba-ibang klase ng love scene, e."
Of all their kinky moments, the one we consider the most riveting is the couple's seductive car sex, which happens one fateful rainy night. The exchange of stares between the two is enough foreplay. It is rough sex at its finest.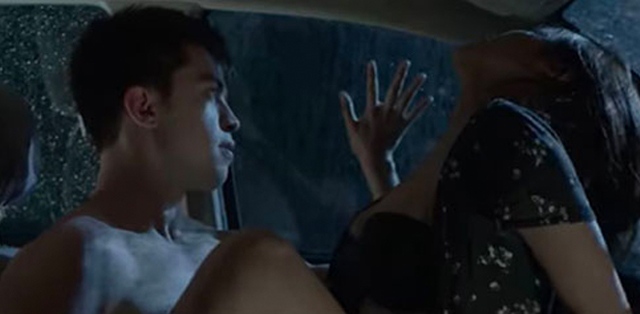 The Significant Other (2018)
Nicole (Erich Gonzales) and Edward's (Tom Rodriguez) relationship may be wrong, but they seem to not care, especially in their intimate moments as secret lovers. One of their hottest scenes is when they exchange torrid kisses and make love in broad daylight, while inside a convertible car parked in a secluded area. The drone shot while Nicole is on top of Edward is a well-executed sex scene.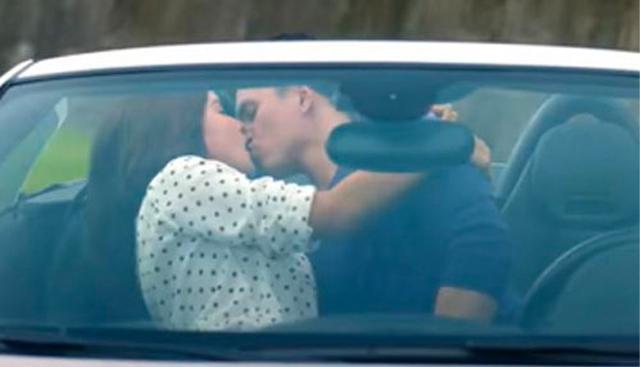 Glorious (2018)
Angel Aquino and Tony Labrusca shocked everyone when the trailer for their film Glorious was released.
Glory (Angel), a 52-year-old woman, falls in love with Niko (Tony), who is 30 years younger. The most titillating scene for us is their first sexy time together—when Niko french-kisses Glory, in a kiss that leads to an intense sex scene. It is an, err, glorious five minutes, if you ask us.